The Ravens' offense has produced a top-three rushing attack in each of the past five seasons. This certainly doesn't mean that the team had have its fair share of issues at running back, namely injuries.
Dating back to 2018, when a rookie, Gus Edwards, was forced to start in place of an injured Alex Collins, nearly every back on the roster, from Edwards to Mark Ingram to Justice Hill to J.K. Dobbins has missed time due to injury. Will that affect the way they fill their roster this season? Not exactly, according to Jeff Zrebiec of The Athletic.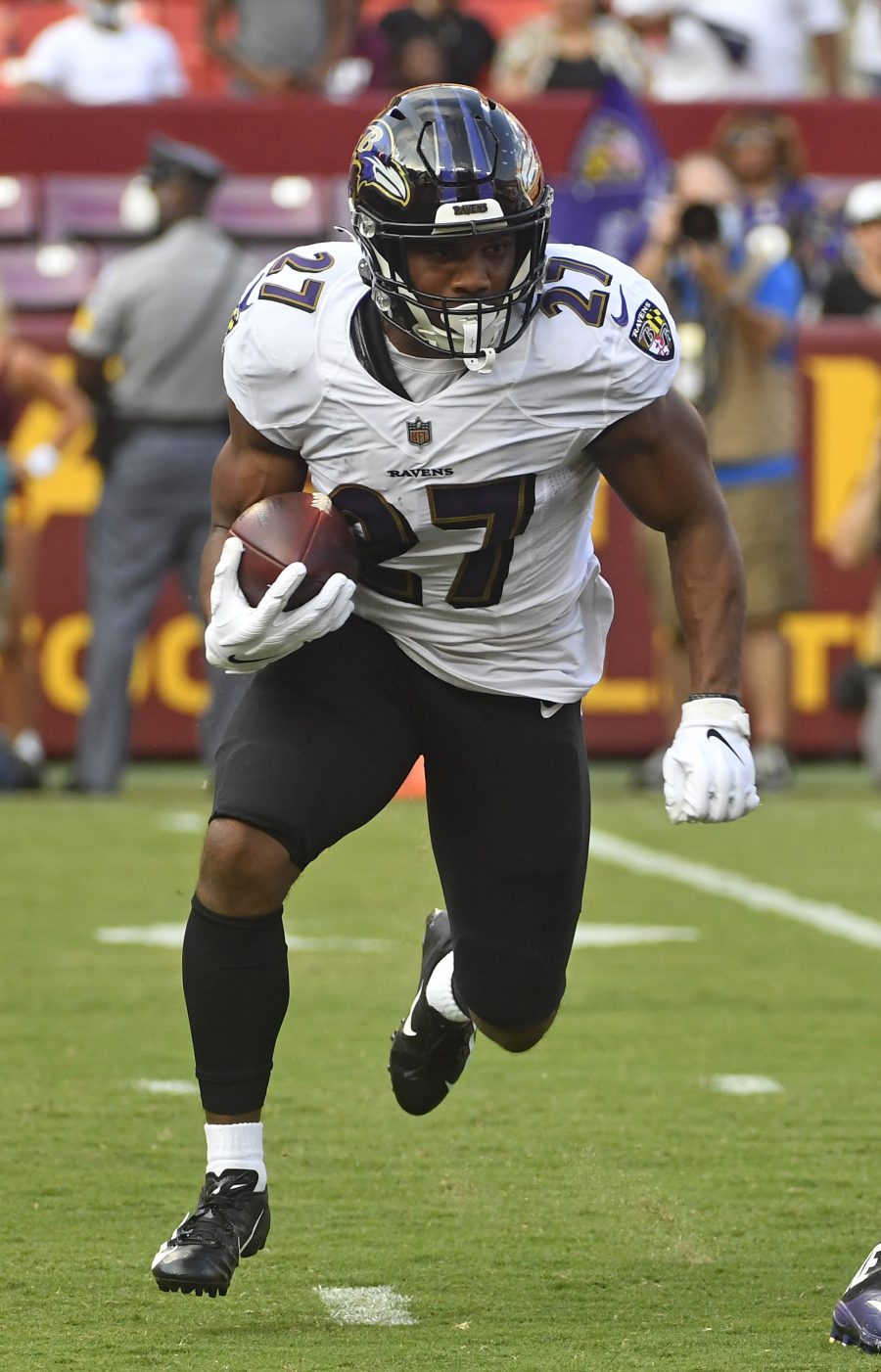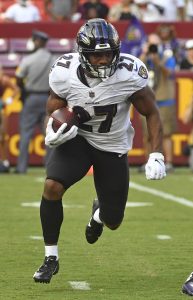 In the past, the serious nature of some of these injuries have forced Baltimore to invest in inexpensive veterans with starting experience like Devonta Freeman, Latavius Murray, and Le'Veon Bell. Veterans with starting experience are available in bulk this year with Dalvin Cook, Kareem Hunt, Ezekiel Elliott, and Leonard Fournette all available on the free agent market. None of those options are necessarily cheap, but according to Zrebiec, the Ravens aren't looking for an option that would take snaps away from their top tandem, anyway.
The Ravens are extremely confident in their one-two punch of Dobbins and Edwards. The two are impressive, each with starting ability in their own right while providing different attacking styles and running traits. When both are healthy in the backfield behind quarterback Lamar Jackson, it's easy to predict yet another strong rushing performance in Baltimore.
The injuries have held the duo back in recent years, though. Dobbins has missed 26 games in the past two years, including the entire 2021 season. Edwards missed 25 games in the same time period after also missing the entire 2021 season. The fact that the Ravens aren't looking for anyone to take significant carries in free agency, though, bodes well for their prognoses for 2023.
The team isn't looking for potential starters in case of injury, but they are looking for camp bodies who can keep Dobbins and Edwards off their feet throughout the preseason. Currently on the roster, Baltimore is home to the veteran backup Hill and undrafted rookies Keaton Mitchell and Owen Wright. The Ravens re-signed Hill back in March to a two-year, $4.51MM deal, and while his special teams prowess should guarantee him a roster, he's never contributed significantly on offense. Mitchell and Wright, on the other hand, are great camp bodies, but unless one of them breaks out this preseason, neither is likely to make the initial 53-man roster.
So, what is Baltimore looking for in a free agent addition? The Ravens could really use another camp body or two that can serve as injury insurance throughout the season, as well. Zrebiec suggests a strong option in former-Raven Kenyan Drake. The veteran running back spent his seventh season in the league in Baltimore last year and ended up leading the position room in carries, trailing only Jackson for the team lead. Drake provided some solid depth to a team gingerly returning from significant injuries to its top three running backs and would likely be an affordable option to bring back in for the 2023 season.
Drake would already be familiar enough with the team, despite a new offensive coordinator in Baltimore, but J.D. McKissic and Marlon Mack provide similar potential as roster additions. James Robinson provides a younger option after his recent release from the Patriots. All three have shown flashes of starter potential but don't necessitate a contract befitting a starter. Adding one or two of these backs could provide the Ravens with a little insurance heading into the season with a hopefully healthy tandem for the first time since 2020.