After one of the most stable QB periods in NFL history, the Saints spent the past two seasons on a lower tier. While the Saints' post-Drew Brees run of quarterbacks did not receive the attention the Broncos' batch of failed Peyton Manning successor efforts did, New Orleans immediately regressed to a midlevel operation once Brees retired. The team's 2023 offseason featured relevant non-QB moves, but the clear centerpiece transaction came just before the free agent market opened.
Free agency additions:
Jameis Winston's October 2021 ACL led to the Saints starting four quarterbacks (Winston, Trevor Siemian, Taysom Hill, Ian Book) during a 9-8 season. Andy Dalton then replaced Winston in October 2022. Not long after the Raiders publicly ended Carr's nine-season starter run ahead of their Week 17 game — which led to the former second-round find leaving the team early, as Jarrett Stidham replaced him — the Saints put pieces in place for a big-ticket signing. As GM Mickey Loomis went through his usual round of winter restructures, the Saints became the only team to seriously negotiate a trade with the Raiders.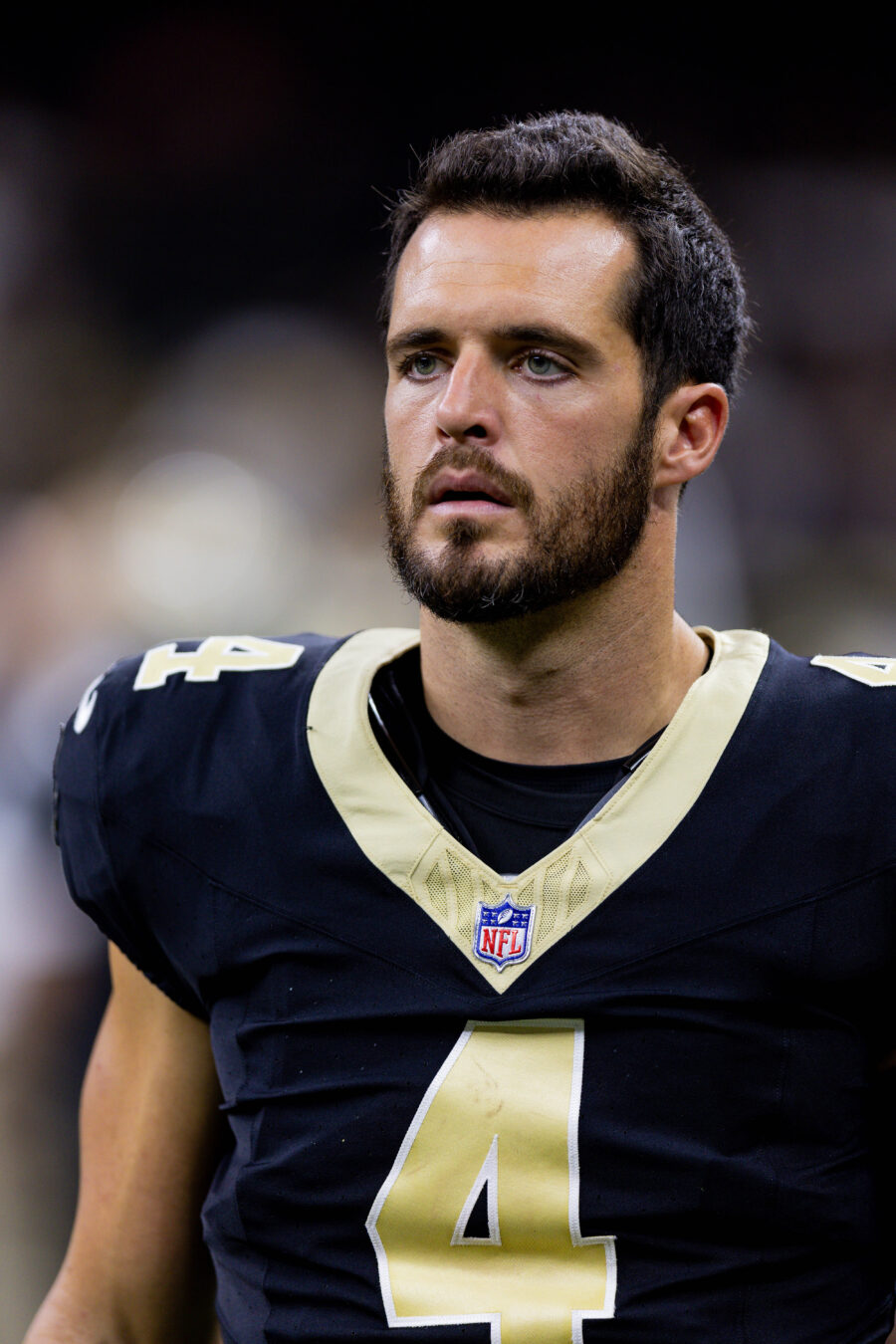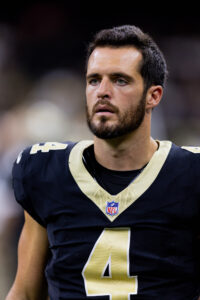 The Raiders gave Carr permission to speak with other teams, and an early-February trip to New Orleans ensued. But Carr ended up wielding the no-trade clause the Raiders gave him as part of their April 2022 extension. The veteran passer refused a trade, forcing the Raiders to release him before a $40MM guarantee vested Feb. 15. The Saints, who had agreed with the Raiders on trade compensation, then needed to compete with other teams on the open market. While Carr met with the Panthers and Jets at the Combine, both teams clearly slotted him as a Plan B.
The Panthers were negotiating with the Bears about a trade to acquire the No. 1 overall pick. The Jets made no secret of Carr being their Aaron Rodgers backup plan. Carr did visit the Jets, who had hired ex-Raiders OC Todd Downing as QBs coach. This meeting came before Rodgers determined he would play a 19th season and before he signed off on becoming a Jet. Without assurances, the Jets bowed out, leading to the Saints agreement. It later came out Carr felt "far more comfortable" with the Saints, who were not courting Rodgers, compared to the Jets. The Saints landed their top QB choice, paying up to do so.
Agreed to more than a week before the UFA market opened, Carr's contract includes $60MM guaranteed. That is more money at signing compared to his final Raiders deal and more than double what Geno Smith received from the Seahawks. The recently cut QB's decision to pass on a trade paid off. The four-year contract includes a practical guarantee of $70MM; a $10MM Carr 2025 injury guarantee will shift to a full guarantee in March 2024. The $70MM approaches the territory the Giants needed to go to for Daniel Jones ($81MM fully guaranteed). Carr's remaining 2025 money ($30MM) will become guaranteed if he is on New Orleans' roster in March 2025, setting this agreement up as a two-year audition. Due to a nonguaranteed $50MM base salary in 2026, Carr will almost definitely not play out this contract. But if the 32-year-old passer plays well, it is easy to see he and the Saints agreeing on another contract before that point.
This AAV does not match Carr's 2022 Raiders re-up, but that deal giving the Silver and Black an early escape hatch did not provide much security. The Saints accord puts Carr back on track; he will have a chance to compete a division that looks much less imposing compared to what the Raiders are facing. Whereas the Raiders gave up on Carr, they will roll the dice with the injury-prone Jimmy Garoppolo. In Carr, the Saints have a player who has only missed three career games (plus a 2016 wild-card tilt) due to injury. While paying Andy Dalton $3MM is more cost-effective than giving Carr $70MM guaranteed, the Saints felt they needed to take a swing after they saw their long-dependable QB situation deteriorate over the past two seasons.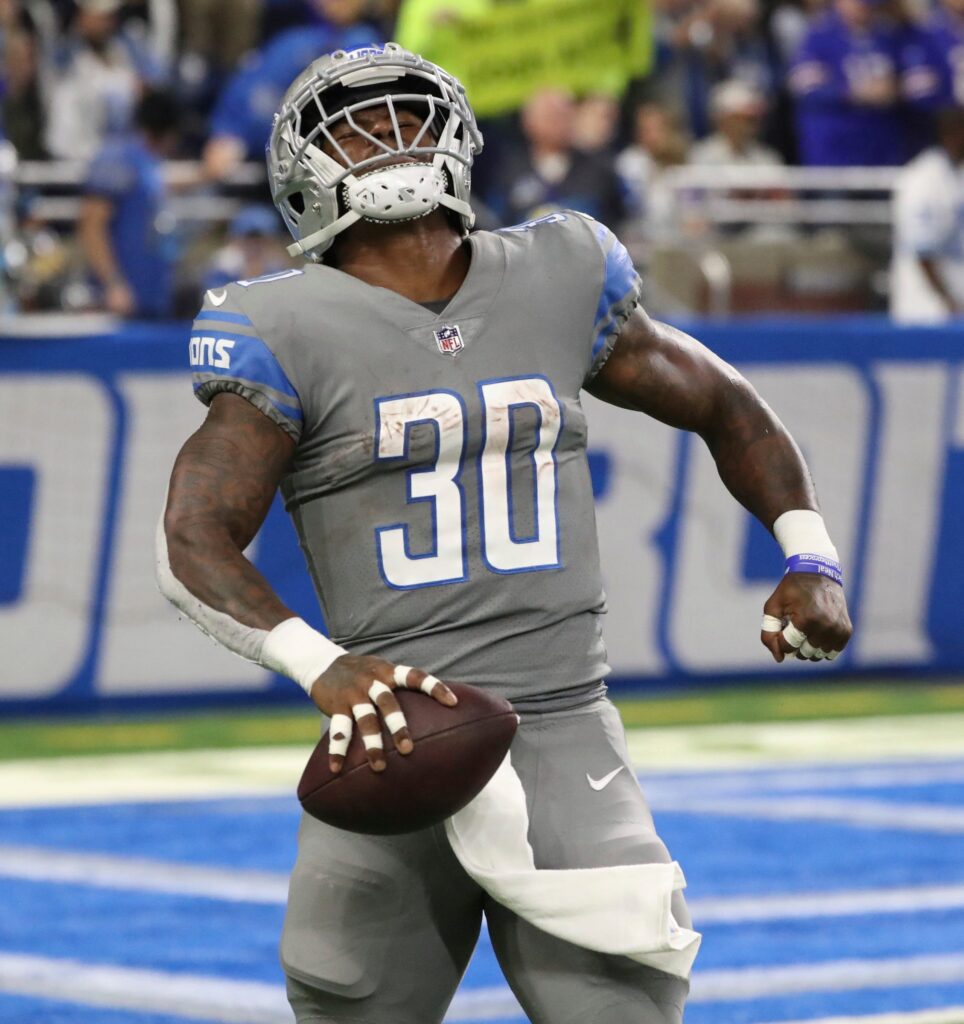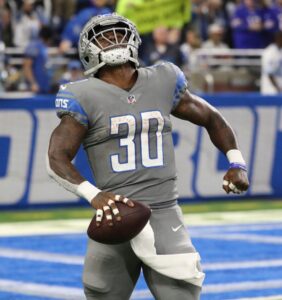 Familiarity exists here. Dennis Allen was with the Raiders when they drafted Carr in 2014, though he was fired early that season. The Saints also brought in four-year Carr HC Jon Gruden as a consultant. The team also added ex-Raiders Moreau and Edwards. Finishing third in the 2016 MVP voting, Carr fell off that level in 2017. Thanks to the Raiders' Antonio Brown and Tyrell Williams bets busting (an understatement) and then Henry Ruggs being released after his DUI manslaughter charge, Carr did not have much help at receiver under Gruden. But he finished with a top-11 QBR in 2019 and '20, before piloting the Raiders to the playoffs in 2021. Carr's QBR checked in at 14th — seven spots ahead of Dalton — last season. Carr's completion percentage (60.8) and yards per attempt (6.7) numbers cratered under Josh McDaniels, despite Davante Adams' arrival.
While it is debatable Garoppolo is an upgrade on Carr and worth wondering if the ex-Raider is worth this guarantee for the Saints, Las Vegas' decision to cut the Carr cord will have longstanding ramifications for two franchises. As a result of the Carr contract, the Saints did not authorize any other splash deals this offseason. But the team did hand out a few lower-middle-class contracts of note.
Holding in-season workouts and trying a few players as Kamara insurance in 2022, the Saints operated with more intent at running back this spring. Expecting the long-rumored Kamara suspension to be handed down this year, New Orleans added Williams, who will take an AAV discount despite coming off his best season. The fiery back overtook D'Andre Swift as the Lions' primary runner, blazing to an NFL-high 17 rushing TDs last season. Never gaining more than 601 rushing yards in a season previously, the ex-Packers draftee finished with 1,066 last year. After the Lions gave Williams a two-year, $12MM contract in 2021, he settled for a $4MM AAV this year. Citing disrespect in the Lions' offer — one featuring similar terms to David Montgomery's three-year, $18MM deal — Williams joined the Saints. He is positioned to be the team's September starter and should have a regular role once Kamara returns.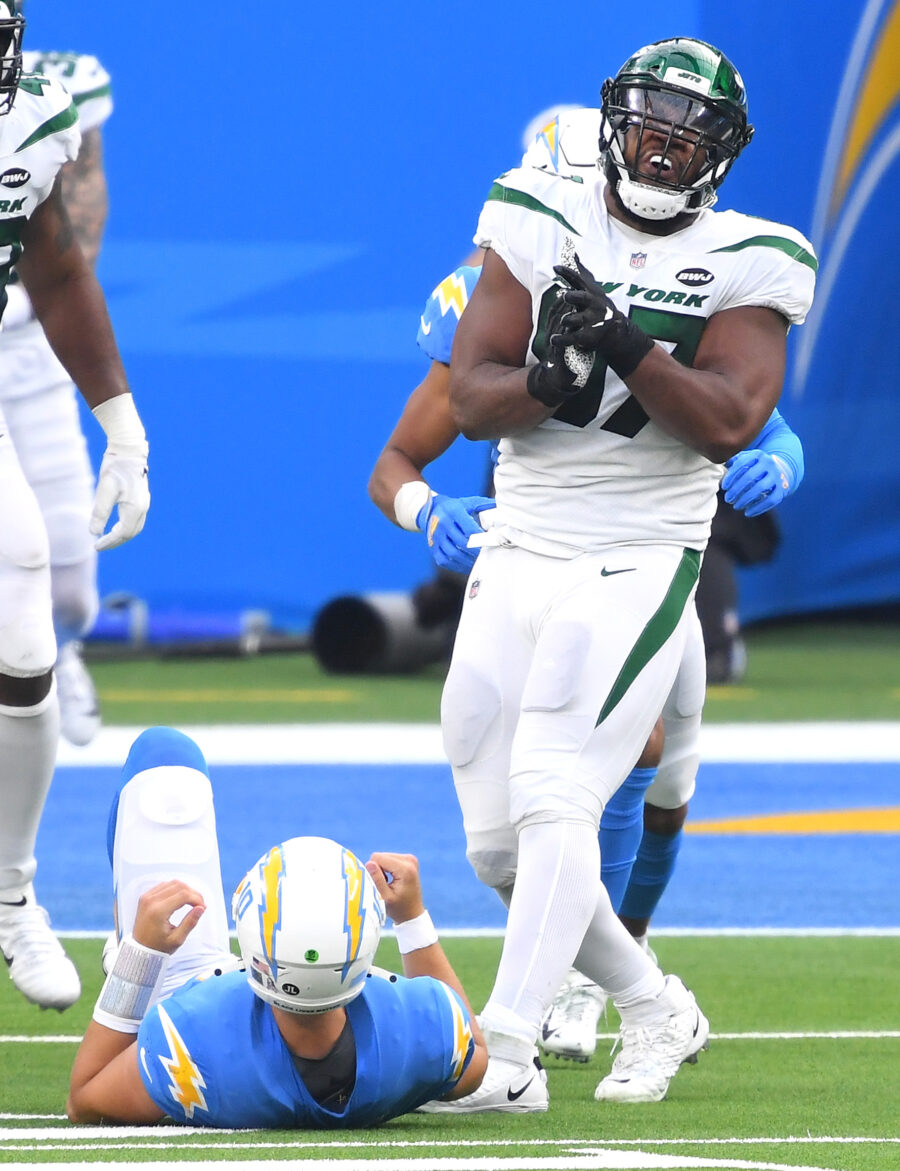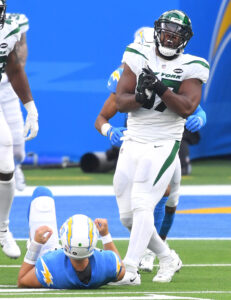 Losing David Onyemata early during the legal tampering period, the Saints completed an overhaul of their defensive tackle contingent. Before drafting Bryan Bresee in Round 1, New Orleans added Saunders and Shepherd on the same day in free agency. Onyemata signed a three-year, $35MM Falcons contract. With Carr on the books, the Saints passed on that D-tackle salary range by signing two players whose AAVs do not add up to Onyemata's.
Bresee will be expected to move into New Orleans' starting lineup soon — probably this season — but Saunders and Shepherd reside there now. Each former third-round pick worked most recently as a rotational D-tackle. Shepherd, 29, never cracked the Jets' lineup on a full-time basis, but the Robert Saleh regime retained the Division II alum and used him on 400-plus defensive snaps in each of the past two seasons. Saunders, 27, has not started a game since 2020. He recorded a career-high 3.5 sacks with the Chiefs last season, finishing his rookie contract with backup roles on two Super Bowl-winning teams.
For name value, the Saints made some considerable strides at tight end. Jesse James is a veteran who, in addition to being associated with one of this era's most controversial plays, has eight years' experience. With Moreau, Juwan Johnson and Taysom Hill in place, James is far from a lock to be on the team. Graham should have a better chance, though his summer arrival was certainly more surprising.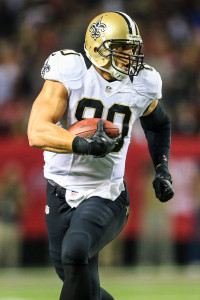 Graham spent last season out of football, having played out a two-year Bears contract. He sought a deal to return to the Saints. At 36, the one-time hoops-to-gridiron sensation is far past his prime. Graham appeared on a Hall of Fame trajectory the last time he donned a Saints uniform, but his Canton pace slowed with the Seahawks, Packers and Bears. Graham delivered dominant work during his four-year run as the Saints' top tight end, catching 51 of his 85 career touchdown receptions. Even after the 2015 trade for a first-round pick and Max Unger, Graham excelled as a red zone threat. He totaled eight TD grabs in 2020. Graham's guarantees present this contract as a last-chance flier, but this was easily one of the most surprising signings of the year.
Perhaps more surprising: Moreau going from a cancer diagnosis in March to a $12MM contract in May. Moreau's Saints visit led to the Hodgkin's lymphoma discovery, but the New Orleans native stayed in touch with the team as he received treatment. By July, Moreau was in full remission. He rejoins Carr to help a deep tight end corps. The Raiders attempted to re-sign Moreau, but they moved on (via Austin Hooper and second-rounder Michael Mayer) in the weeks after the LSU alum's diagnosis. Darren Waller running into injury trouble over the past two years opened the door for Moreau, who tallied 793 receiving yards and five TDs in that span.
Trades: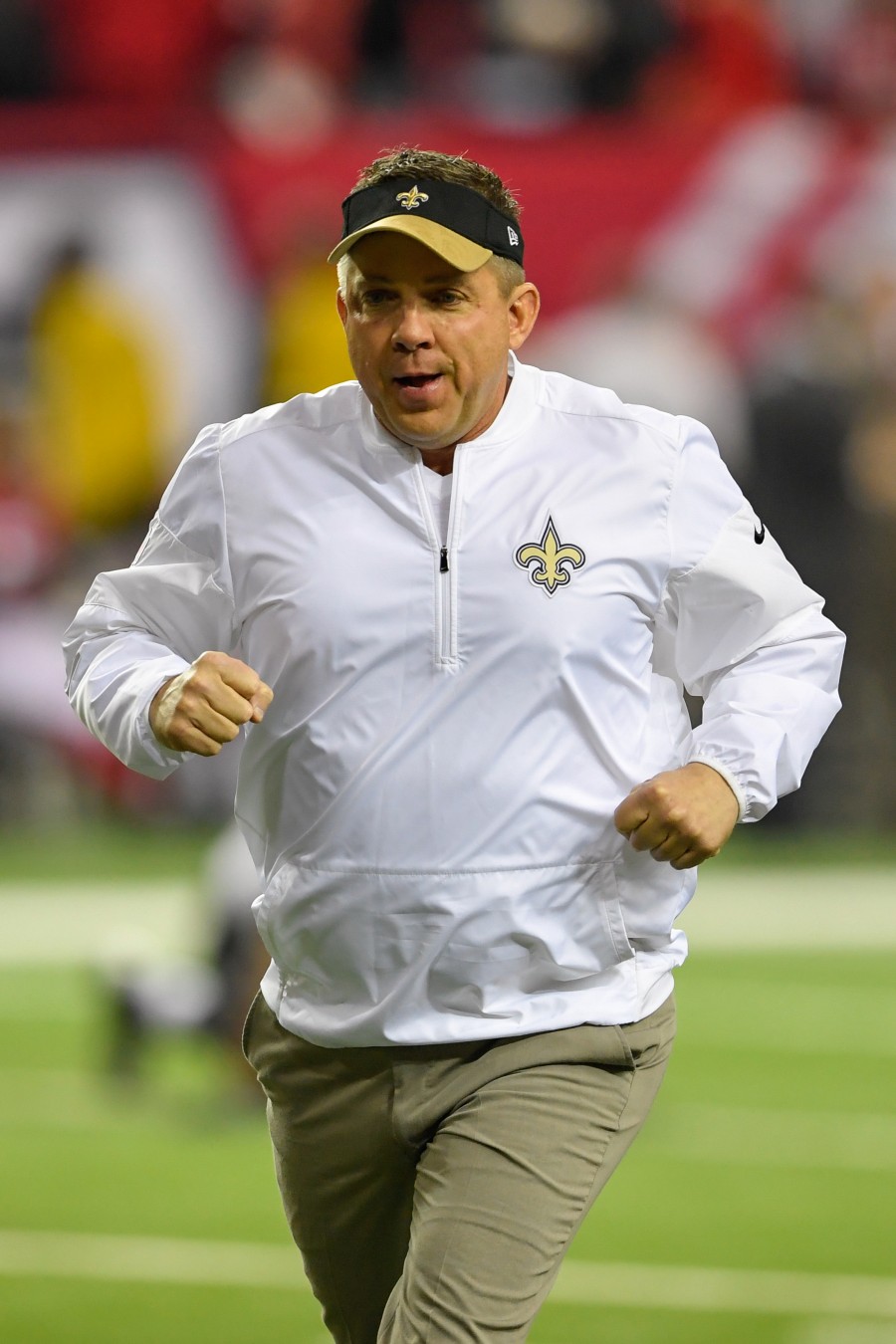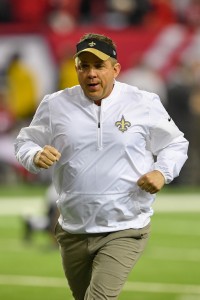 Rumors about Payton returning to his old job ended up quickly squashed, with the Saints committing to Dennis Allen for a second season. This set the one-year FOX analyst on a tour. As the highest-profile coach on this year's carousel, Payton met with four of the five HC-seeking teams (all but the Colts). The 15-year Saints HC, who was connected to the Cowboys and Chargers jobs, considered staying at FOX and re-entering the market when better jobs were available. But he ended up preferring the Broncos among this year's lot. The Cardinals were not Payton's first choice, though Michael Bidwill belatedly called the Payton trade cost too steep. Denver's deep-pocketed ownership group won over the former Super Bowl winner, setting up negotiations with the Saints on compensation.
In a complex April 2022 trade, the Saints dealt their 2023 first-rounder to the Eagles. This move gave New Orleans a second 2022 first-rounder, which it used to trade up for Chris Olave. As a result, the Saints entered the offseason without a 2023 first. Payton gave them a chance to recoup that asset, but his longtime coworker wanted more initially. Loomis asked for two first-rounders for Payton, whose Saints contract ran through 2024.
The two first-rounder ask reminded of the Buccaneers' 2002 trade for Gruden, which required two firsts and two seconds. The Jets traded first-, second-, third- and fourth-rounders for Bill Parcells in 1997. Bill Belichick also cost the Patriots a first in 2000. Rather than complete a minor trade — like the Bucs' 2019 swap for Bruce Arians' rights or the Chiefs' 2006 Herm Edwards acquisition — the Saints and Broncos agreed on a deal in the Gruden-Parcells ballpark. The Saints collecting first- and second-round picks from the Broncos for Payton gave them a second chance in the '23 first round; it also meant that pick ended up changing hands three times. The 49ers dealt it to the Dolphins in the Trey Lance swap, and Miami sent it to Denver for Bradley Chubb at last year's trade deadline.
Re-signings:
Rather than tender Johnson as an RFA, the Saints locked down the converted wide receiver on a nice compromise. Dalton's non-Olave go-to last season, Johnson broke through for 508 receiving yards and seven TDs. This move gives Johnson, 27 next month, a nice upfront payment. The guarantee doubles the cost of a second-round RFA tender, and the through-2024 agreement offers the Saints an extra year of control. While the Saints were busy at tight end this offseason, Johnson should remain the group's pass-catching centerpiece. The converted wideout building on his mini-breakout year will be a boon for Carr, as his nominal WR2 — Michael Thomas — is one of the NFL's least reliable players.
Notable losses: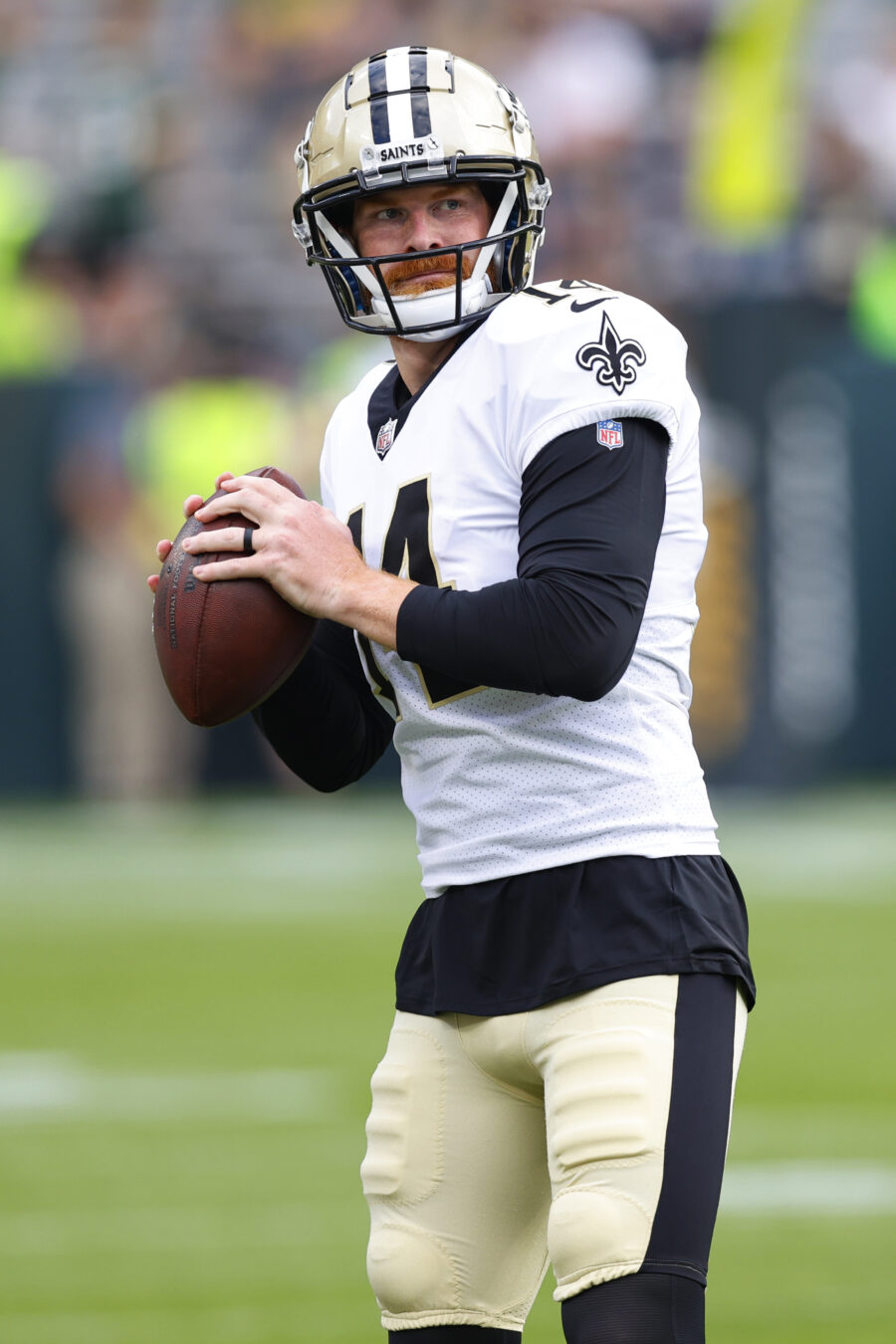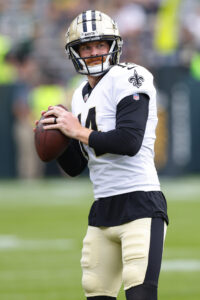 Quickly setting their sights on Carr, the Saints are not believed to have discussed a Dalton extension. The longtime Bengals starter-turned-nomad contributed his most relevant post-Cincinnati work in New Orleans, re-establishing himself as a starter. Dalton supplanting Winston and completing a career-high 66.7% of his passes — at 7.6 yards per attempt, the Red Rifle's second-highest career number — produced a 7-10 record and did not lead to a starter market. Dalton, 35, still did well, securing the most guaranteed money ($8MM) of any backup this offseason. Dalton playing out his two-year Carolina contract as Bryce Young's mentor would bring him to 14 seasons.
Davenport closed a high-variance tenure with a half-sack season, managing just eight QB hits in 15 games. The inconsistent Cameron Jordan wingman registered nine sacks in 2021 and six in 2019. The Vikings are gambling on the potential of a player that once cost the Saints a future first-rounder to acquire.
Departing co-DC Ryan Nielsen took both Onyemata and Elliss with him to Atlanta. Due to void years present on Onyemata's second Saints deal, the longtime D-tackle starter not signing a third contract led to a $10.2MM dead-money charge. A seven-year Saint, Onyemata started 68 games with the team and played an auxiliary role in New Orleans reviving its defensive operation in the late 2010s. Despite the Saints investing first-round picks in Davenport and Payton Turner, Onyemata (23 sacks as a Saint) was the most consistent Jordan complement in recent years.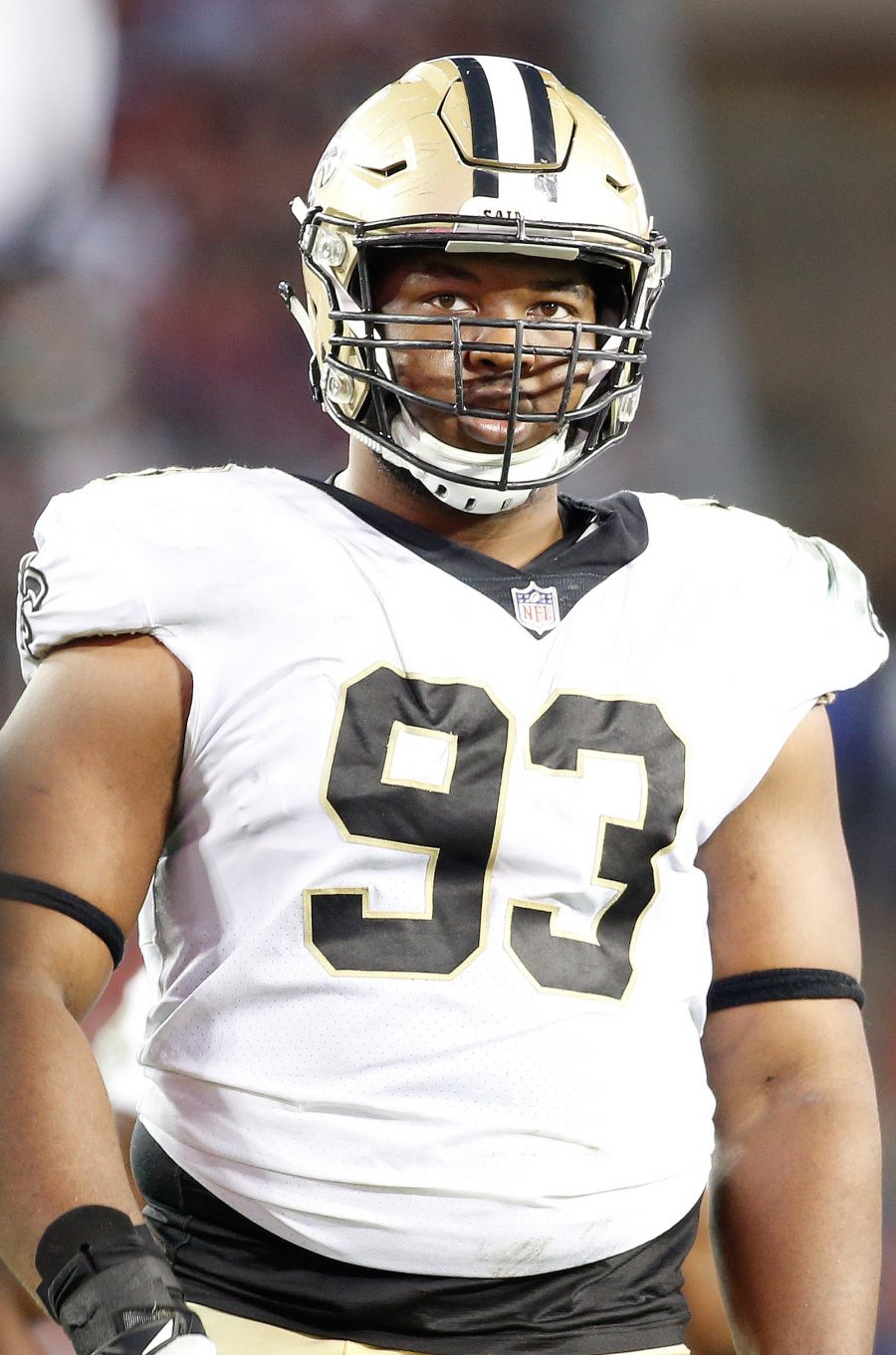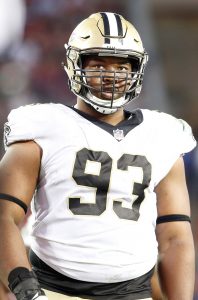 Operating in Demario Davis-like fashion, Elliss managed an impressive seven sacks from an off-ball linebacker spot. He and Davis helped the Saints, despite Davenport's no-show and Turner's developmental struggles, finish with 48 sacks — fifth-most in the NFL. Elliss' breakout contract year resulted in Pro Football Focus ranking him seventh among off-ball 'backers.
Ingram had hoped to play a 13th season, but he ended up a FOX college analyst. Ingram's second tour of duty with the Saints did not produce too much of consequence, and the team reloaded behind Kamara — to the point Kareem Hunt visited. A depth chart with Kamara, Williams, Kendre Miller and Hunt — once Kamara's suspension ended — would have been a bit crowded.
Ingram's first run in New Orleans brought a late-blooming rise into one of the best backs in team history, and after the 2021 trade from Houston, the former Heisman winner used the second stint to pass Deuce McAllister to move into the top spot on the franchise's all-time rushing list (6,500 yards). Ingram and Kamara's 2017 showing remains one of the best by a running back tandem in NFL history.
Extensions and restructures: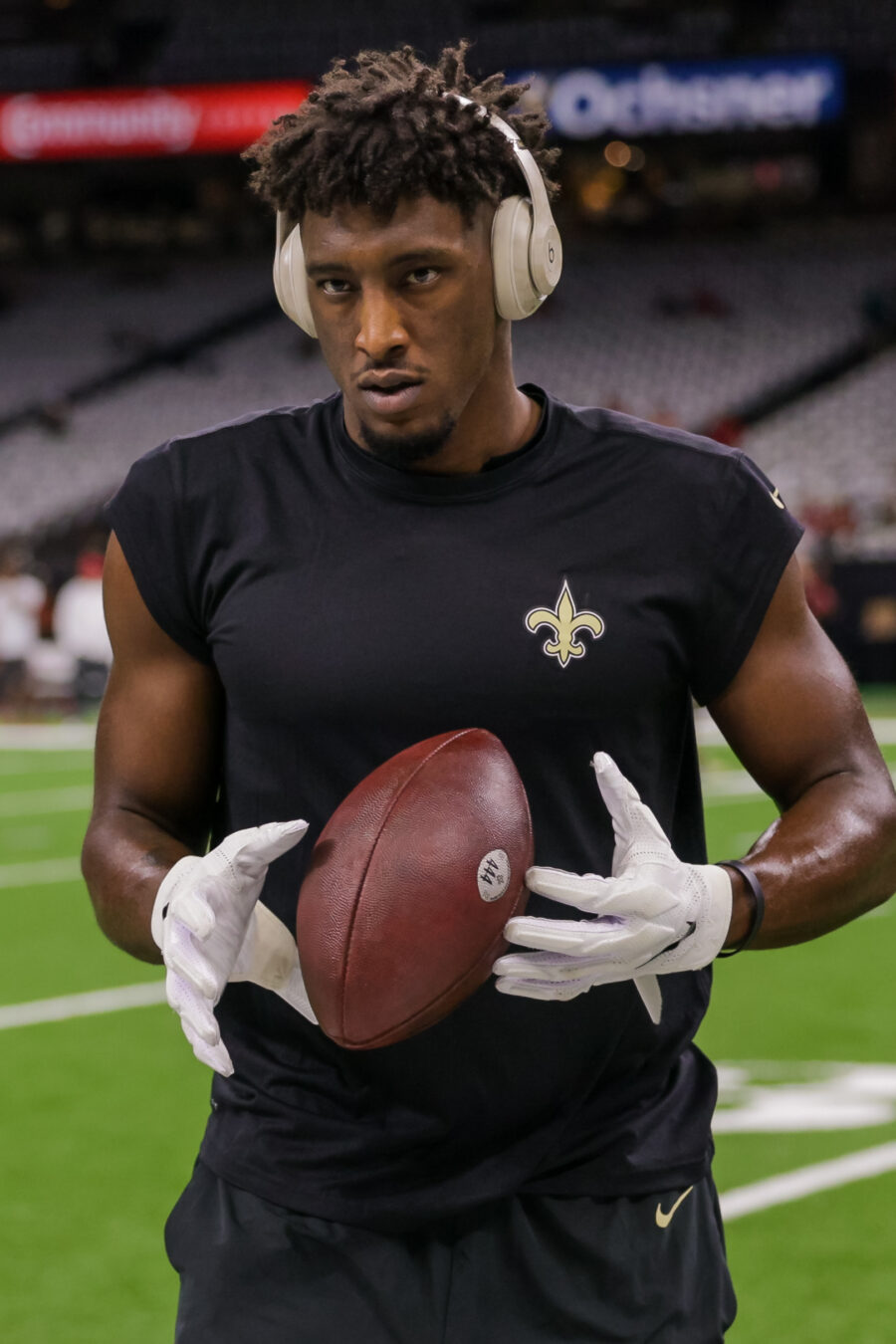 An oft-restructured contract, Thomas' five-year, $96.25MM did not pan out for the Saints. While the former second-rounder did set the NFL single-season reception record (149) in the season after signing the deal, the spate of injuries he encountered left it as an anchor on the perennially cap-strapped Saints' payroll. A three-restructure offseason — even for the Saints, that is something — both created and then avoided a scenario in which a $31.8MM dead-money hit would have emerged had the sides not worked out another deal prior to March 17. But Thomas, 30, said he did not want to leave New Orleans, allowing for yet another comeback opportunity.
2020 became a well-known line of demarcation for Thomas' career. Injuries have led to 39 missed games in the 2020s, with the 2021 season — when Thomas effectively went rogue with his rehab timetable — effectively ended the former All-Pro's prime. After Thomas' toe injury led to season-ending surgery last year, it appeared the Saints would walk away. Due to past restructures, however, Thomas has another chance in New Orleans.
Rashid Shaheed's status notwithstanding, Thomas looms as a surprisingly important component in the Saints' first Carr-piloted offense. Rather than viewing Thomas as a wild card, the Saints need the former star to shake off his injury issues and recapture some semblance of his elite version — as a WR2 role alongside Olave awaits.
One of the NFL's 21st-century reliability beacons, Jordan is now the Saints' leader in official sacks (115.5). Trey Hendrickson's 2021 exit has hurt the Saints, stripping away Jordan's best bookend (for one season, at least). But the 12-year veteran keeps chugging along. Post-Davenport and Onyemata, however, the Saints will need another big season from Jordan.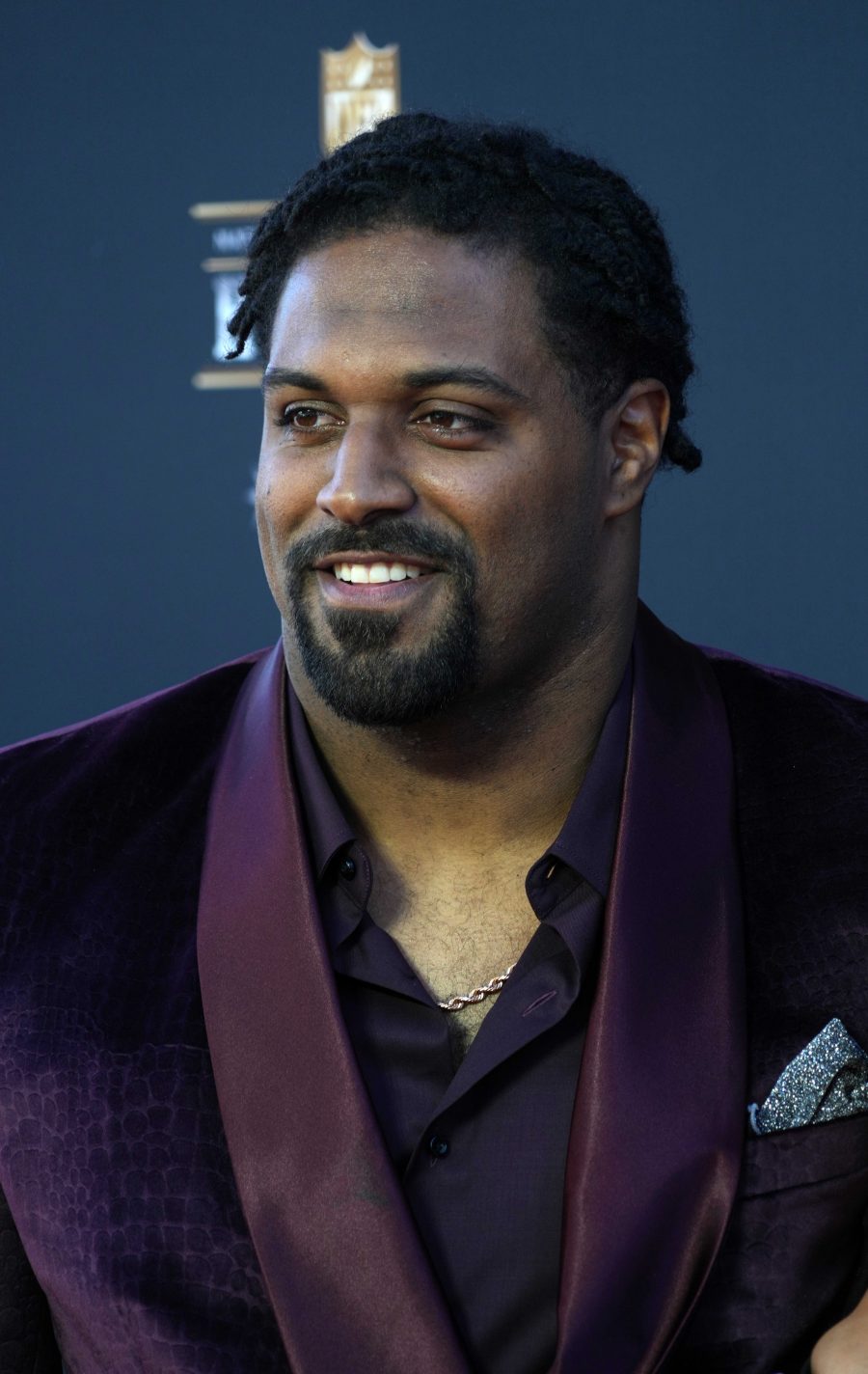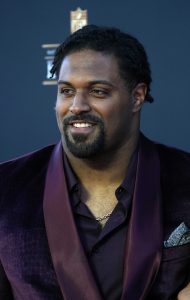 Although the 2011 first-rounder is now 34, having zero injury history (two missed NFL games) will work in his longevity favor as he is now locked in through his mid-30s. Like 2011 draft classmate Jason Kelce, Jordan has used his 30s to create a strong Hall of Fame case. Jordan has earned three original-ballot Pro Bowl nods over the past four seasons. With a host of non-Hall of Famers ahead of Jordan (23rd) on the official sack list — from Jared Allen (136) to John Abraham (133.5) to Dwight Freeney (125.5) — the Saints cornerstone should not be considered a lock yet. But he can use this fourth Saints contract to secure Canton entry.
Whereas Dalton used his surprise starter year — at just $3MM — to land atop this year's QB2 market, Winston was forced to settle for midlevel backup dough. Winston scored a two-year, $28MM deal in 2022, doing so despite tearing his ACL midway through the 2021 season. Losing his job to Dalton due to injury last year, Winston will still head into his fourth Saints season. The Saints face a $10.7MM 2024 cap penalty if Winston walks next year, due to more void-year chicanery.
You'll never believe this, but four void years are also present in Jordan's through-2025 extension. The Buccaneers overshadowed the Saints, for a change, for negative cap space entering the offseason. But NFL's cap-navigating kingpins were still $50MM over at one point this offseason, restoring some order. Loomis' brand of payroll navigation is not for everyone, but no team's restructure efforts are more interesting.
Draft: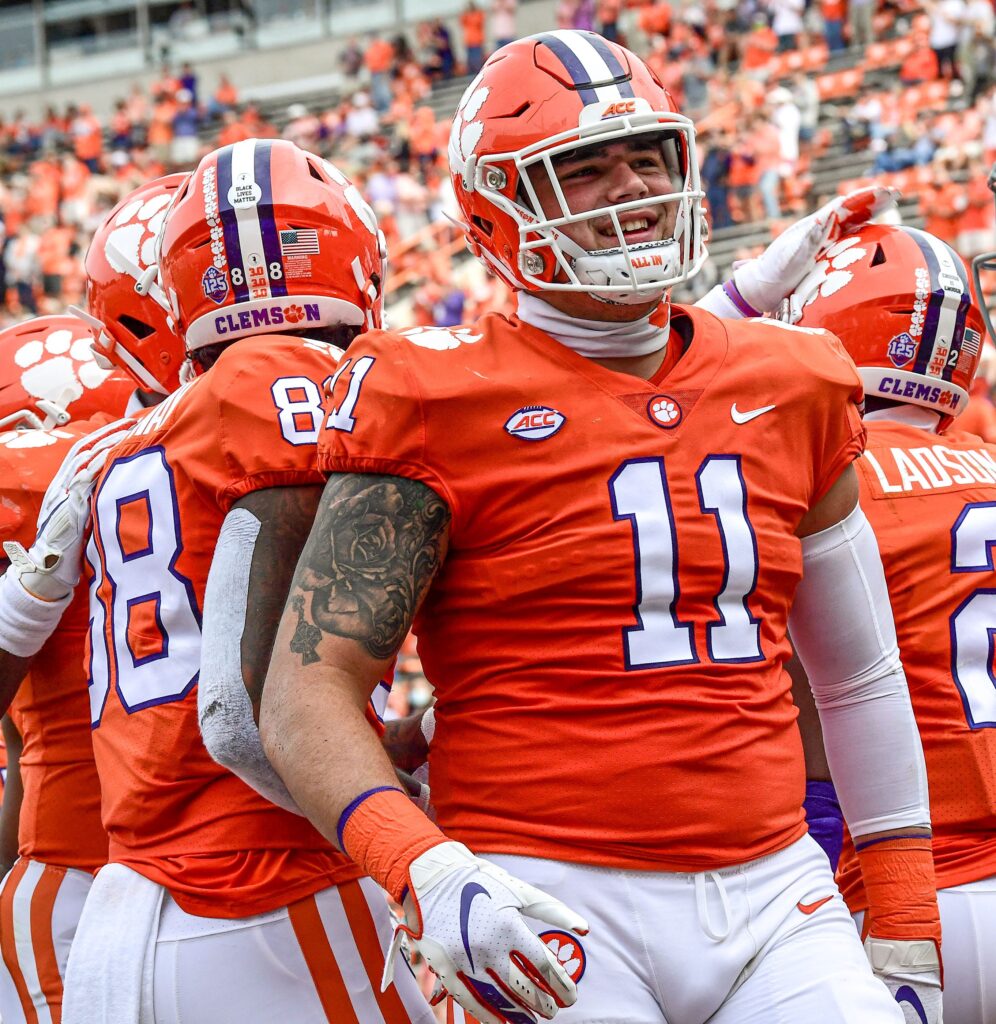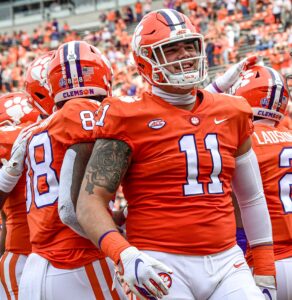 The Saints attempted to be the fourth team to trade this particular first-round pick, with USC wideout Jordan Addison believed to be on their radar. Taking a receiver early would have made sense for the Saints, given their non-Olave receiving situation. But they went with the one-time top recruit in the country. Bresee did not deliver on his 2020 prospect status, seeing a 2021 ACL tear sidetrack him. Bresee made it back from that injury by the start of last season and still profiles as a promising interior disruptor. Now that he is nearly two years removed from the tear, the Saints should see a better version of former five-star recruit.
Foskey illustrated the team's interest in helping restock Jordan's supporting cast, and he does bring rare college production to Louisiana. The ex-Brian Kelly recruit is coming off back-to-back 10-plus-sack seasons. ESPN's Scouts Inc. still viewed Foskey as more of a third-round talent, slotting him 77th in this class.
The Saints possess an interesting armada of defensive end alongside Jordan. Foskey will team with Turner, Carl Granderson (5.5 sacks last year) and Kpassagnon. Much still could hinge on Turner, who plummeted to healthy-scratch status at points last year. But Bresee and Foskey represent important investments up front for a team reliant on a 34-year-old D-end and one that lost its other established vets.
Other:
A six-game suspension was in play; this outcome appears lenient for the Saints. Their offseason suggests they joined Kamara in bracing for a six-game ban. Losing arguably the best running back in team history for a third of the season would have slowed the start of the Carr era. But Miller and the Williamses provide more protection than the Saints possessed last year.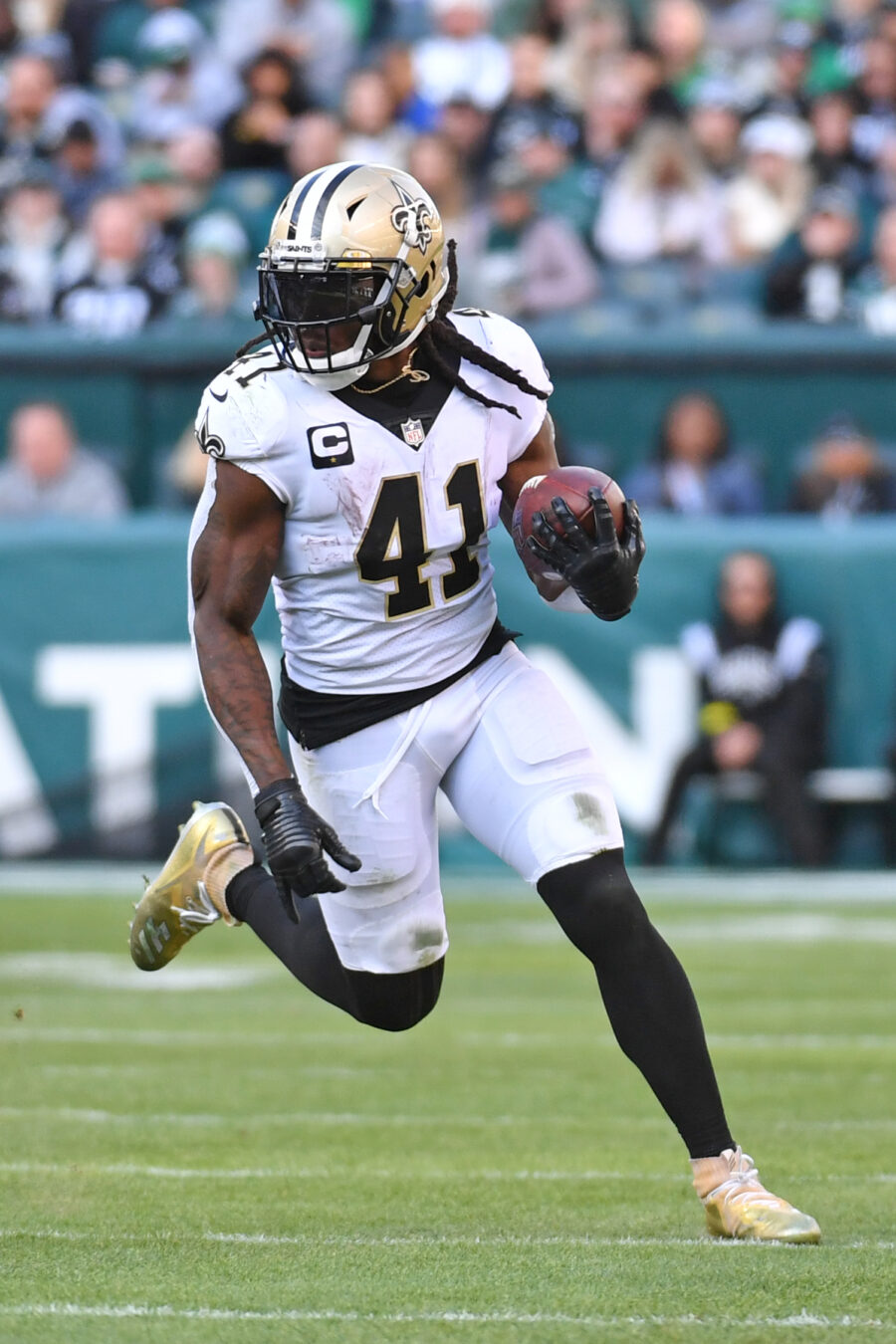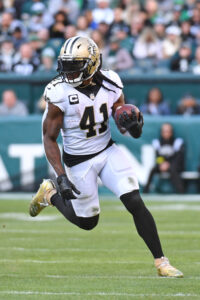 The Darrel Williams add also brings insurance for Miller, who has missed most of the Saints' 2023 work. Used sparingly in the passing game at TCU, Miller does not profile as a Kamara-type back. And the Saints may also be hesitant to deploy their third-round pick immediately. This points to plenty of Jamaal Williams in September. Miller recently reinjured the knee he hurt in the Fiesta Bowl, and while the Saints do not expect this injury to sideline him long, a sprain following a New Year's Eve meniscus tear does not paint a picture of early-season reliability.
All offensive linemen are grouped together under the fifth-year option formula, leaving teams tougher choices with first-round guards and centers — especially now that options are fully guaranteed. This could benefit Ruiz, who is now positioned to cash in a year earlier. The Saints moved Ruiz, who finished his Michigan career at center, to guard immediately and have used him as a starter throughout his career. Ruiz (40 starts) will need to rebound from the Lisfranc injury that halted him in December, but the guard market has soared in recent years.
The Saints have continually made big investments up front, but with Andrus Peat suddenly not assured of keeping his starting left guard job, he should not be considered a lock to stay in 2024. That said, the prospect of a Ruiz contract effectively replacing Peat's on the payroll is complicated by Carr's deal. Then again, the Saints do not let such issues stand in the way of business. Another round of restructures opens the door to Ruiz joining Erik McCoy and Ryan Ramczyk as extended O-linemen.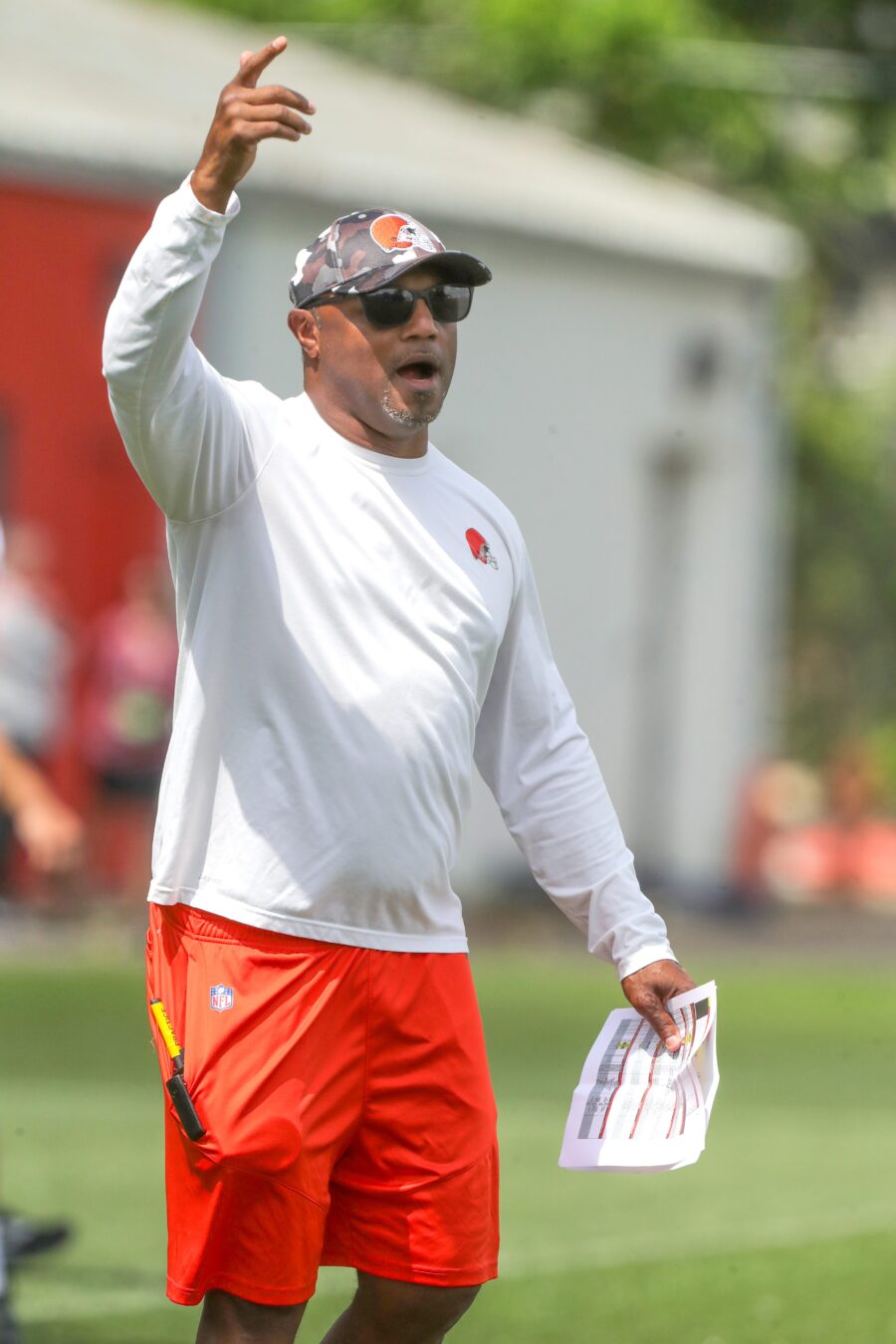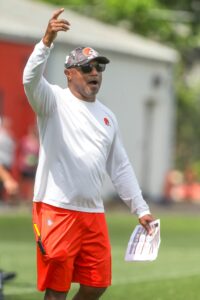 Woods, 53, catching on so quickly was a bit surprising. Miscommunications plagued the Browns' defense last season, and the team dropped from 11th to 23rd in defensive DVOA from 2021-22. Woods worked with Dennis Allen in Oakland, serving as the Raiders' DBs coach in 2014. Like Carr, Woods did not spend much time with Allen that year, with the then-third-year HC being canned in September 2014. Woods' Broncos defenses did not measure up to Wade Phillips' units, but they were perhaps better than most remember. DVOA slotted the Woods-led units 10th (2017) and fifth (2018), as QB play sunk each squad. Woods also rebuilt his stock as the 49ers' defensive pass-game coordinator in 2019.
Still, it was interesting to see the Saints interview one candidate and fill the position. Woods, who is also reuniting with ex-Broncos first-rounder Bradley Roby, will have a chance to coach a veteran-laden defense. Jordan, Lattimore and Davis lead the way, though the team losing Nielsen just as it needs to develop Bresee and Foskey could be a blow. Nielsen had been the Saints' D-line boss for six years.
Top 10 cap charges for 2023:
Carr leaves a division housing Patrick Mahomes and Justin Herbert for one full of QB reboots. A declining Tom Brady barely kept the Buccaneers afloat last season, with Baker Mayfield likely to succeed the all-time great. The Falcons have shown tremendous confidence in Desmond Ridder, who submitted uneven four-start evidence of QB1 ability. While this year's NFC South makeup does little to bury the Panthers' hopes of riding Young to a surprise playoff spot, the Saints look to be the safest bet.
With the division in transition and Jordan and Davis in their mid-30s, this profiles as a critical season for the Saints to capitalize. Carr's arrival likely will not generate Super Bowl buzz, but the Saints are in a better position than they were last year.
Follow @PFRumors