The Colts' stunning 2021 season-ender in Jacksonville seems does not exactly seem like it occurred 20 months ago. So much has changed since. Although the batch of Pro Bowlers (minus one well-documented exception) from that talented team remains ahead of the 2023 season, they have observed a chaotic overhaul in the time since that crushing Jaguars loss. The Quenton Nelson-, DeForest Buckner– and Kenny Moore-fronted cast are now part of a rebuilding team, with a new coaching staff and another new quarterback in place.
While multiple All-Pros remain on Indianapolis' roster, last year's second-half trainwreck highlighted Jim Irsay's increasingly prominent role in this franchise's fortunes. From quarterback directives to a historically bizarre coaching development, the owner has involved himself significantly since the Jacksonville upset. The Jonathan Taylor saga brought Irsay's meddling to a crisis point, and it has overshadowed the other Colts developments entering the season.
Free agency additions:
Other unstable roster and staff components have dwarfed the Colts' kicker trouble, but the team did not skimp when it came to addressing this troublesome area. Two tours of Chase McLaughlin — as the Adam Vinatieri emergency successor in 2019 and Rodrigo Blankenship's replacement last year — did not move Chris Ballard to retain him. Instead, the seventh-year GM authorized the NFL's second-most lucrative kicker contract to bring over Gay from Los Angeles.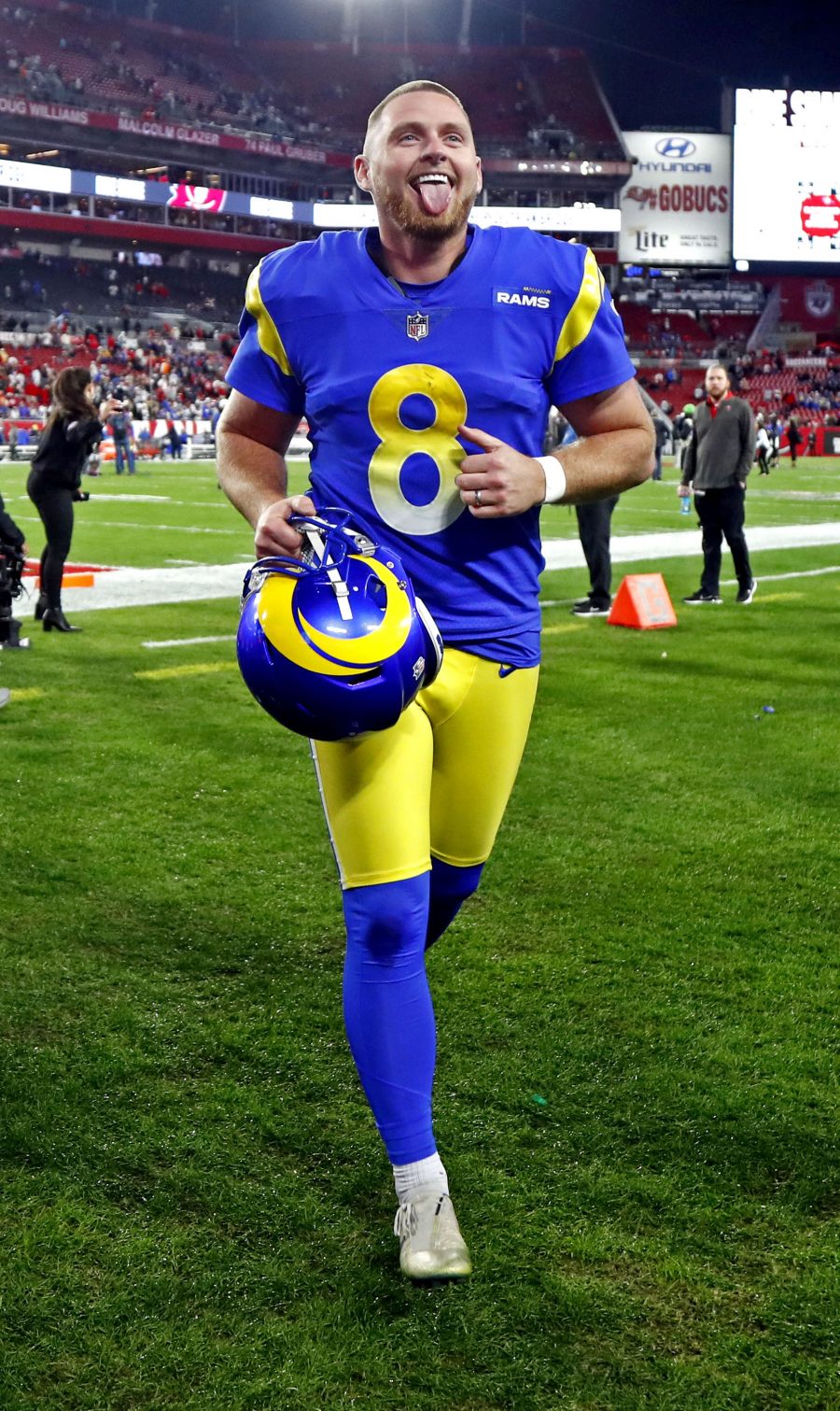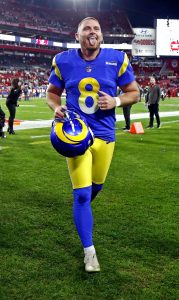 The small gap between Gay and Justin Tucker's AAVs ($5.6MM, $6MM) point to the latter being undervalued, but Gay enjoyed the opportunity to hit free agency. As the Rams retooled around league-minimum specialty contracts, Gay will leave one favorable kicker environment for another.
Gay only served as the Rams' full-time kicker from 2021-22, catching on midway through the 2020 season. But he drilled at least 93% of his field goal tries in each of the past two seasons. This included an 11-for-14 make rate from 50-plus yards. The Colts once fixed their swiftly developing kicker unreliability by replacing Mike Vanderjagt with Vinatieri during the 2006 free agency period. Gay, 29, will be tasked with stopping a revolving door post-Vinatieri.
From a pass-rushing standpoint, Ebukam is a clear downgrade from Yannick Ngakoue. One of the 2021 Colts' flaws came from the team not sufficiently replacing Justin Houston, leaving Kwity Paye too great a task as a rookie. Paye took a step forward last season, upping his sack (six) and tackle-for-loss totals (10) from his rookie season despite missing five games. The 2021 first-round pick now slides back into the top edge-rushing role for the Colts, with Ebukam a Nick Bosa sidekick for the past two seasons.
Ebukam, 28, has bettered Paye's QB-hit totals in each of the past two years, combining for 24 as a 49er, but he has never topped five sacks in any of his six seasons — despite playing with Bosa and Aaron Donald throughout that span. A modest statistical resume aside, Ebukam's 49ers work generated a better market compared to his 2021 post-Rams free agency foray. Among free agent edges, only the Titans' Arden Key pickup required more guaranteed money ($13MM). Ebukam's guarantee figure beat out Ngakoue, ex-teammates Leonard Floyd and Charles Omenihu, along with Marcus Davenport and Frank Clark.
The Colts finished with 44 sacks last season; Ngakoue's 9.5 helped Gus Bradley's defense rank in the top half in scoring during a 4-12-1 season. During the year in between Houston and Ngakoue, the Colts totaled 33 sacks. Ballard has come through with many impact starters in the second round of the draft, but he has missed on a few pass rushers. Kemoko Turay, Ben Banogu and Tyquan Lewis have not panned out. The team has a bad track record with this precise investment, with Dayo Odeyingbo (Round 2, 2021) tasked with turning it around. Odeyingbo figures to see more opportunities post-Ngakoue; the Purdue product totaled five sacks and 11 QB hits in his first full season. Martin and perhaps Muhammad, who tallied a career-high six sacks in 2021, will be tasked with aiding a Buckner-reliant pass rush.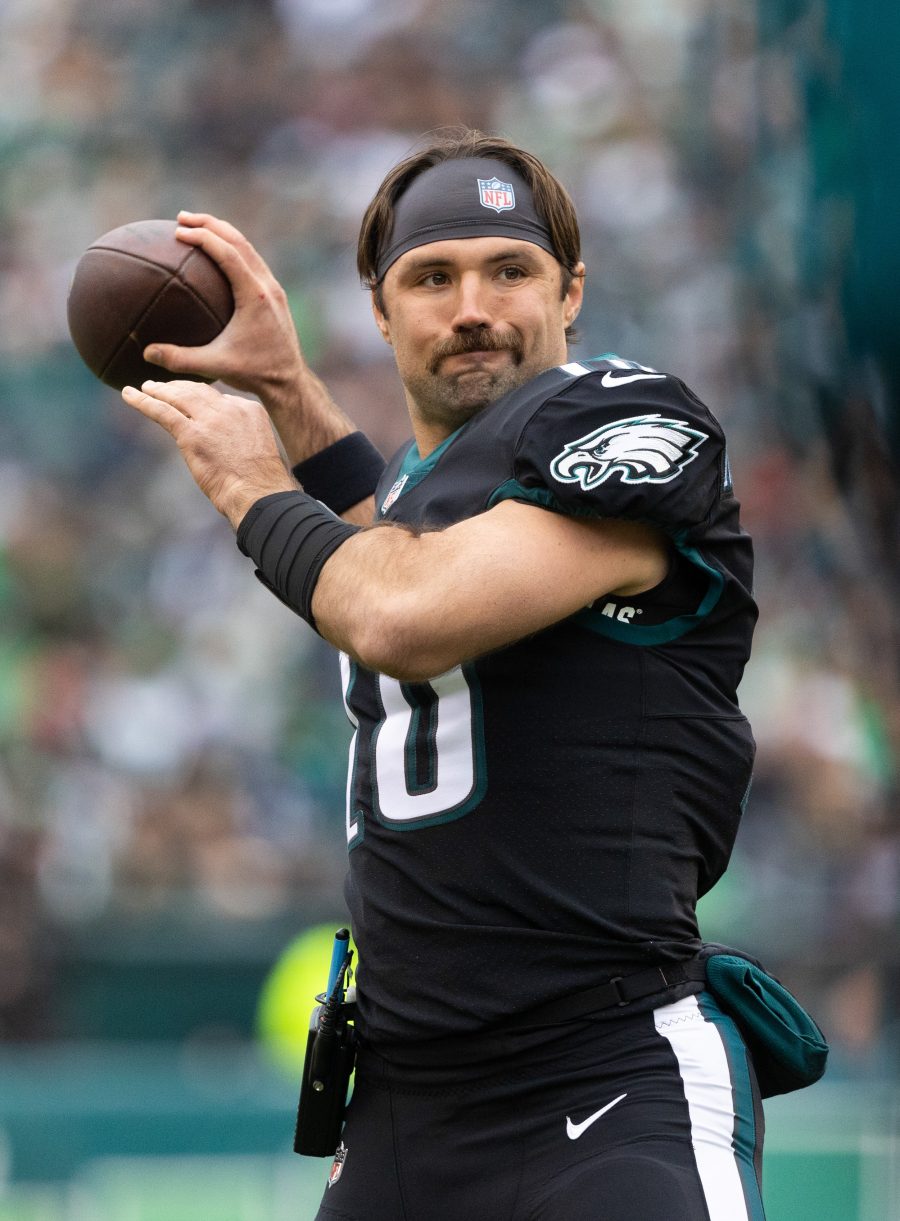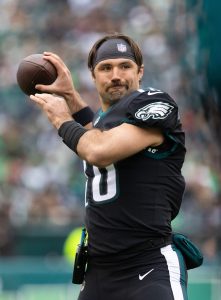 Had the Colts carried contender aspirations into this season, they would probably have aimed higher than Minshew. Rather than a bridge option, Minshew has become Anthony Richardson's backup. Minshew operating as the bridge to Richardson crumbled quickly, and the former Jaguars and Eagles passer will start another season on the bench.
Shane Steichen coached Minshew for two seasons in Philadelphia, making for an ideal backup — even if Richardson and Minshew's skillsets are not comparable. Nevertheless, Minshew backed up Jalen Hurts for two seasons and served as a Jaguars regular starter during the previous two. The former sixth-round pick has bucked the odds by making 24 career starts. While he is 8-16 in those games, several of the starts came for a terrible 2020 Jaguars team and one more came in a game featuring Eagles backups and Cowboys starters. Minshew carries a 44-to-15 TD-to-INT ratio into his fifth season and presents a higher floor compared to Richardson as a passer. Though, if the most polished of the Colts' passers makes any starts this season, something has gone wrong.
Re-signings:
Speed's re-signing comes a year after the Colts retained Zaire Franklin. With Leonard attached to the second-highest off-ball linebacker salary, the Colts have let both Bobby Okereke and Anthony Walker walk. But Speed and Franklin are still around on lower-middle-class accords. A fifth-round pick out of Division II Tarleton State, Speed worked mostly as a special-teamer from 2019-21 but served as a five-game starter last season. His seven tackles for loss revealed promise, and Okereke's exit opens the door for more defensive reps alongside Leonard and Franklin.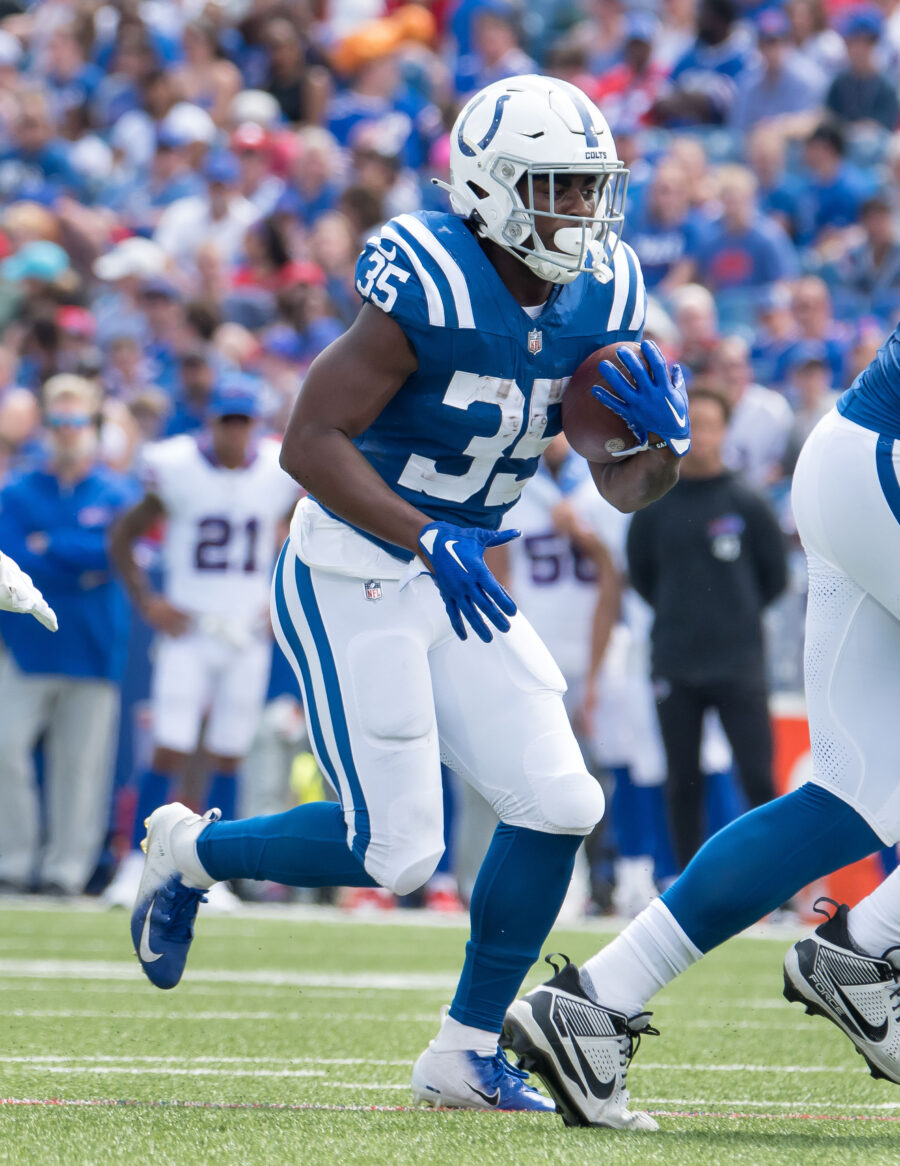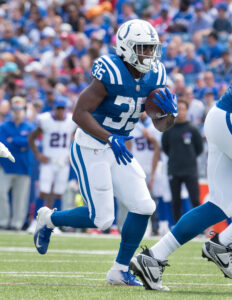 Leonard battled three injuries last year and underwent two back surgeries in 2022, the second of which ending his abbreviated season early. One of this century's most productive off-ball 'backers, Leonard was limited to just three games last year. After playing through that back issue en route to a third first-team All-Pro honor in 2021, Leonard ran into a midcareer crossroads of sorts. He also missed 2022 time due to a concussion and a nose injury. The Colts are not out of the woods yet with Leonard health trouble. The sixth-year veteran suffered a concussion during a joint practice with the Bears, leaving him in the protocol days before Week 1.
Taylor's placement on the Colts' reserve/PUP list opens the door for Jackson and others to complement Richardson in the run game. Zack Moss is uncertain to open the season as well, having suffered a broken arm during training camp. Moss is not on IR, however, pointing to a September re-emergence from the 2022 trade acquisition. A former UDFA, Jackson started two games in relief of Taylor last year but finished his season with a 3.5-yard rushing average.
The Colts, who brought in Kareem Hunt last month but did not sign him, signed and then quickly released Kenyan Drake. As it stands now, Jackson and fifth-round rookie Evan Hull represent Indy's healthy RB options. Going into his fifth season with the Colts, Dulin will not play in 2023. An ACL tear sidelined the veteran backup wide receiver in August.
Notable losses:
For a few days in March 2022, the Colts carried neither a starter-caliber quarterback nor a first-round pick. Irsay demanded Ballard trade Wentz, despite the Colts having given up first- and third-round picks for him in 2021, and the owner was believed to have ordered his GM to finalize the Ryan trade. The Colts' combined tally for Wentz and Ryan: a first-round pick and two third-rounders for two thirds. While Wentz became a punching bag for Irsay and others, he fared far better than Ryan in Indianapolis. Now with CBS, Ryan appeared at the end of the line in Indy.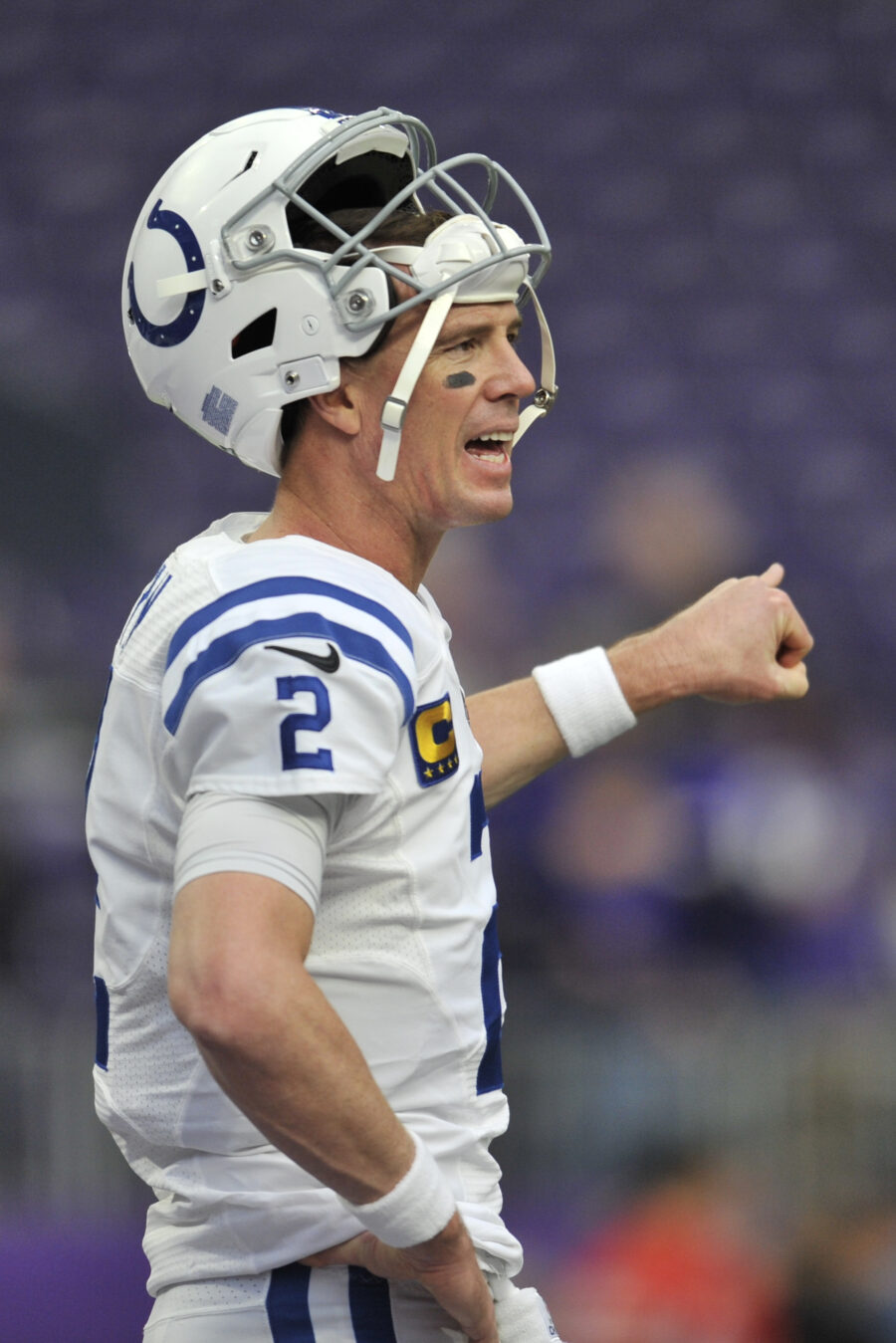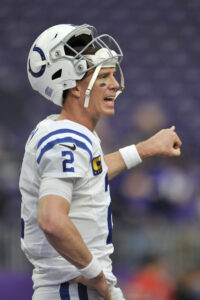 The Colts had planned to stop their QB carousel for a bit with Ryan, whom Ballard wanted to start for at least two seasons. Two years remained on Ryan's Falcons-constructed contract — one the Colts reworked upon acquiring him — but it quickly became apparent the former MVP would not be even a temporary answer in Indianapolis. As the Colts' O-line struggled to reach its expected form, Ryan took 38 sacks in 12 games and fumbled a career-high 15 times. Irsay again stepped in, instructing Reich to bench Ryan for the unseasoned Sam Ehlinger. Reich reluctantly did so, while believing Ehlinger was unready. After Irsay fired Reich, he gave the OK for interim HC Jeff Saturday to reinstall Ryan as the starter.
In order to avoid injury guarantees ramping up their Ryan dead money by an additional $7.2MM, the Colts benched him again — for Nick Foles — for Week 16. While that was probably Ryan's final act as an NFL player, Foles appeared a shell of his Eagles version when called upon. Averaging only 5.3 yards per attempt, Foles finished with no touchdown passes and four interceptions. After the former Super Bowl MVP inked a two-year, $6.2MM deal with the Colts, no team has signed the 11-year vet.
Ngakoue is not on a Hall of Fame track and has been viewed as a run-game liability, helping explain him being on team No. 6. But the longtime Bradley pupil continued his impressive streak in Indianapolis. Last season marked Ngakoue's seventh straight year with at least eight sacks; no NFLer is riding such a streak. The Colts let it be known early in the offseason they were not re-signing Ngakoue, despite retaining Bradley, and he ended up with the Bears on a one-year, $10.5MM contract.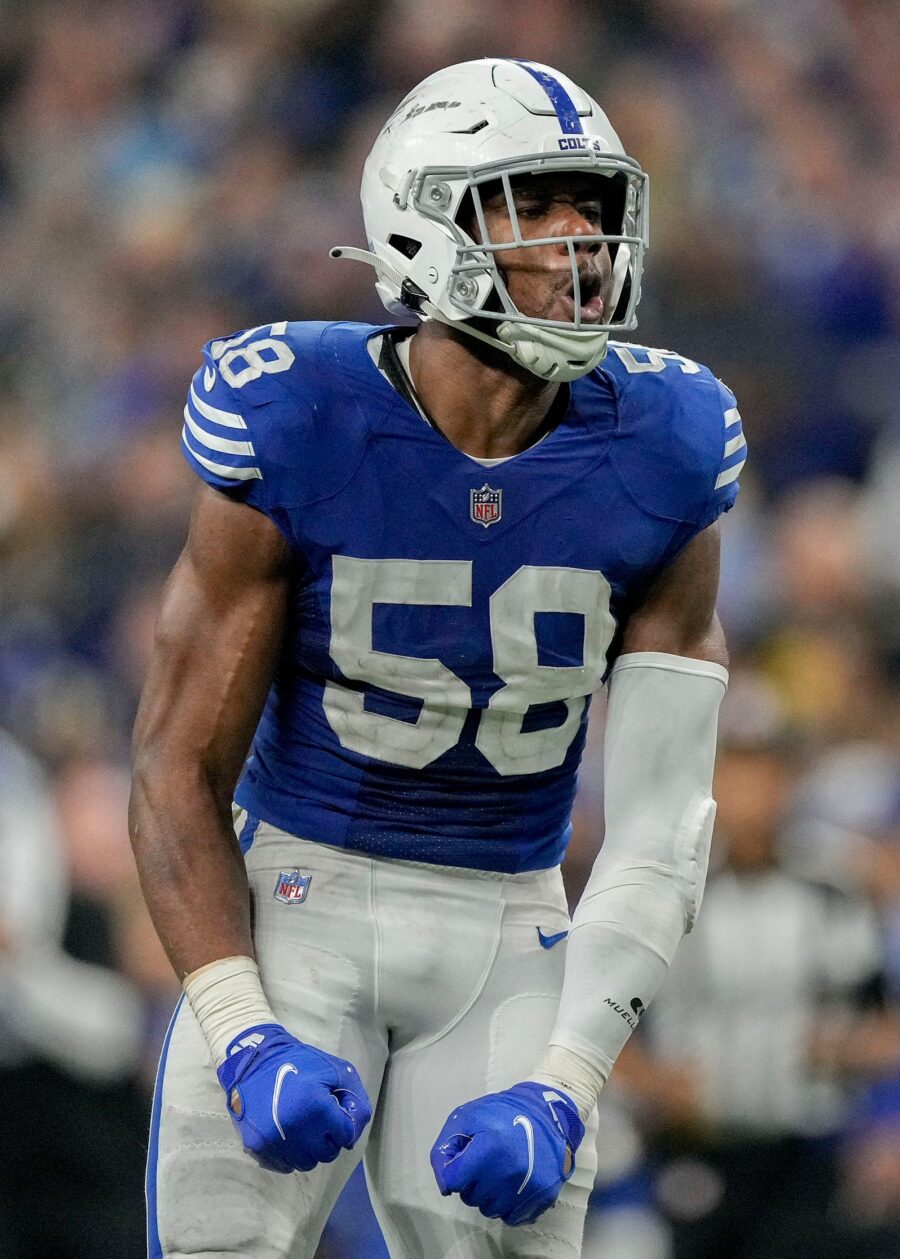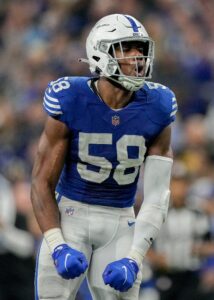 The Giants brought in both Okereke and Campbell, with the former collecting this year's second-highest linebacker AAV ($10MM) to help a team in dire need to second-level defensive help. Walker's 2021 exit opened up a three-down spot alongside Leonard, and Okereke capitalized by scoring a quality payday amid a buyer's market that kept most teams' ILB payouts low. Okereke is coming off a 151-tackle season. Campbell finally stayed healthy, but his injury history capped his guarantee at $2.9MM.
Campbell delivered a quiet mini-breakthrough last season — as just about everything Colts not pertaining to QB/staff/ownership matters was obscured last season — and is now a Giants starter. Guards should be up among Giants fans, as the former second-round pick missed 34 games from 2019-21. Miraculously, Campbell played all 17 last season.
The Colts' Eric Fisher and Mark Glowinski replacement plans backfired, accelerating the Ryan-Reich setup's demise. Both players — Pryor and Danny Pinter — are out of the picture. Pinter suffered an ACL tear last month. It is still a bit surprising a Colts team that took heat for its O-line setup is running back the same quintet — left tackle Bernhard Raimann and right guard Will Fries around the Nelson-Ryan Kelly–Braden Smith core — considering a new staff is in place. Steichen comes from an Eagles team that deployed the NFL's best O-lines over the past two seasons. The Colts were in contention for that title in the not-so-distant past. They will count on their top three bouncing back. After a rough October night in Denver, Raimann settled down and graded as a top-25 PFF tackle. Ex-Eagle backup Josh Sills, claimed off waivers after cutdown day, is also in place as a swingman.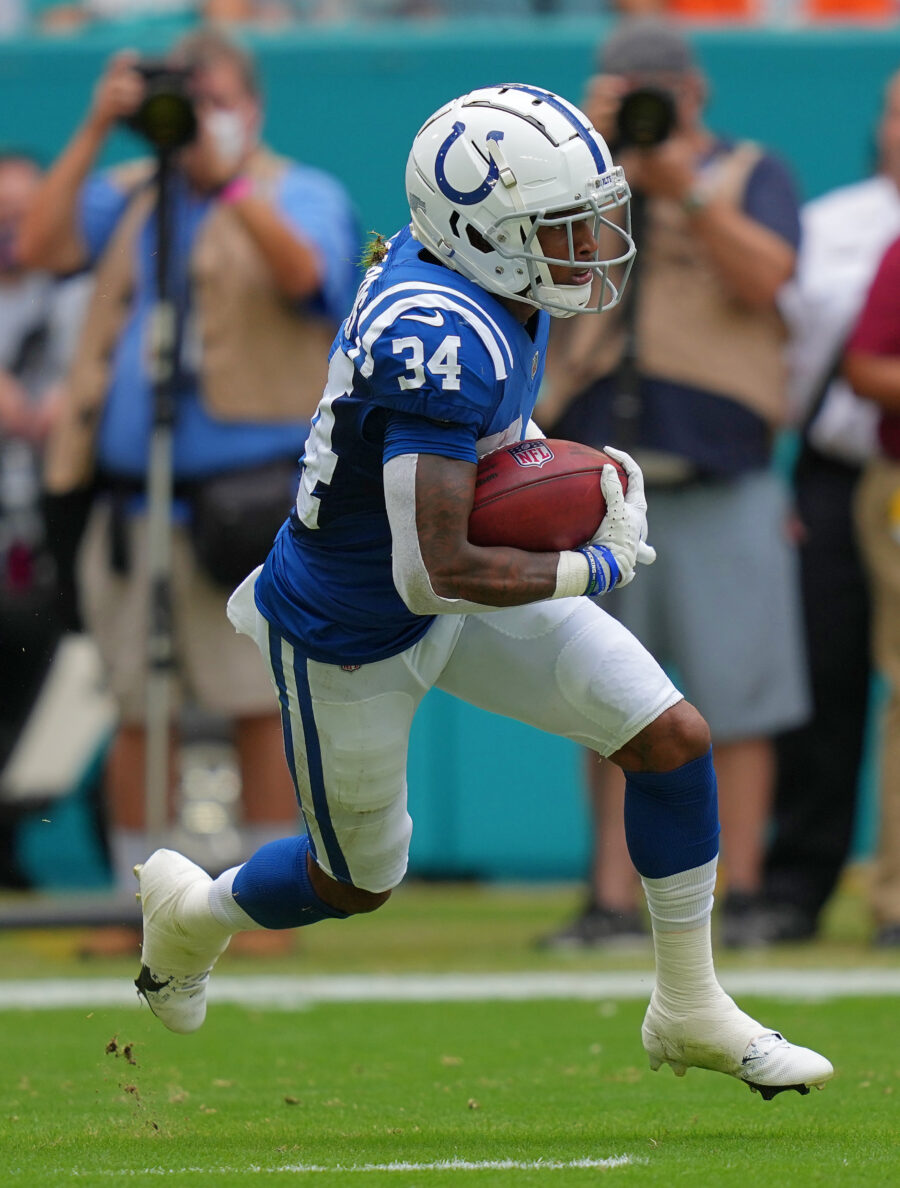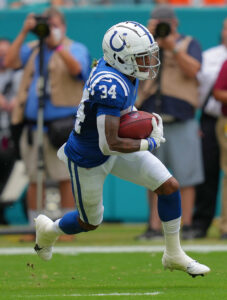 Detroit served as the epicenter of the NFL's sprawling gambling crisis, but Indianapolis became a key hub. Rodgers was found to have placed hundreds of bets on NFL games — some of them involving the Colts — over an undisclosed time period. Most of the wagers ranged from $25-$50, but at least one was in four-digit territory. Rodgers joined Jameson Williams and Nicholas Petit-Frere as starters to be punished. While the Lions wideout and Titans right tackle were only popped for six games, as they were not found to have bet on NFL games while on team grounds, Rodgers received an indefinite ban that covers at least a season. Ditto Berry, who only caught on with the Colts in January and did not play in a game.
The Colts took swift action, waiving Rodgers, the team's three-year kick returner who was on track to keep his starting cornerback job following the Stephon Gilmore trade. The Colts not learning about the NFL's investigation into Rodgers until after the draft limited their ability to replace him. Rodgers, 25, started nine games last season, recovering four fumbles. The Eagles took a flier on the former sixth-round pick, who must apply for reinstatement in 2024.
Trades:
Gilmore sure picked an interesting year to stop through Indianapolis. As the Colts' season morphed into the Donald Glover darkest-timeline moment, Gilmore used the campaign to remind of his standing in the league. PFF slotted the former Patriots All-Pro as a top-10 corner, completing a rebound season at age 32. Gilmore is believed to have asked the Colts to trade him, as he signed up to join a team coming off a seven-Pro Bowler season, and Ballard obliged.
The Colts saved more than $5MM by unloading Gilmore's two-year, $20MM contract. The former Defensive Player of the Year joins Trevon Diggs in Dallas, which has the ex-New England stopper signed for one more season. With Rodgers and Facyson gone, a host of new faces will join Moore at corner.
Draft:
After acquiring three veterans in the wake of Luck's retirement, the Colts came into the offseason hellbent on stopping their QB carousel. They discussed the No. 1 overall pick with the Bears, but those talks were not believed to have been substantial. Instead, Indy appeared to have either conducted a smokescreen operation or happily stood by as rumors depicted their intentions incorrectly.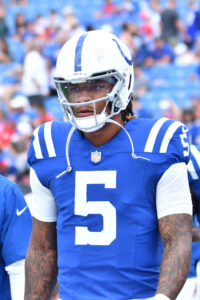 A run of Colts-Will Levis rumors circulated ahead of the draft. The team did its homework on the Kentucky prospect, who had backers in the building. Ballard and Co., however, kept the Richardson secret effectively. The Colts stopped a potential Seahawks-Richardson partnership from coming to pass at No. 5; Irsay naturally suggested the Colts would have chosen Richardson first overall. Chief personnel exec Morocco Brown had raved about the high-ceiling talent while making near-weekly trips to Gainesville to chart his progress.
Ballard acknowledged the risk of drafting a quarterback with 13 college starts on his resume, and Richardson will be a different type of passer compared to those who have come through Indianapolis during the GM's seven-year tenure. Irsay also mentioned the uphill battle Richardson faces, and while Minshew was viewed as a bridge for a bit, the owner indicating the prospect needed to play early signaled Young and C.J. Stroud might not be the only rookie QBs given the keys in Week 1. Richardson won the job fairly easily in camp.
Combining an eye-popping athletic profile with unrefined mechanics, Richardson dazzled in his Gators starter season. The Colts' veteran core makes this a potentially awkward fit, with Richardson likely needing extended developmental time. But Steichen leading the way in turning Jalen Hurts from a player with accuracy questions into an MVP candidate and Super Bowl starter gives Richardson an optimal tutor. Steichen's pitch to the Colts on developing a young QB helped land him the HC job. Indy is all in on a player who completed 53.8% of his passes last season, and although this might be a bumpy season for the 6-foot-4 dual threat, the Colts will be an entertaining watch. The Ballard front office's Indianapolis future obviously rides on Richardson putting it together.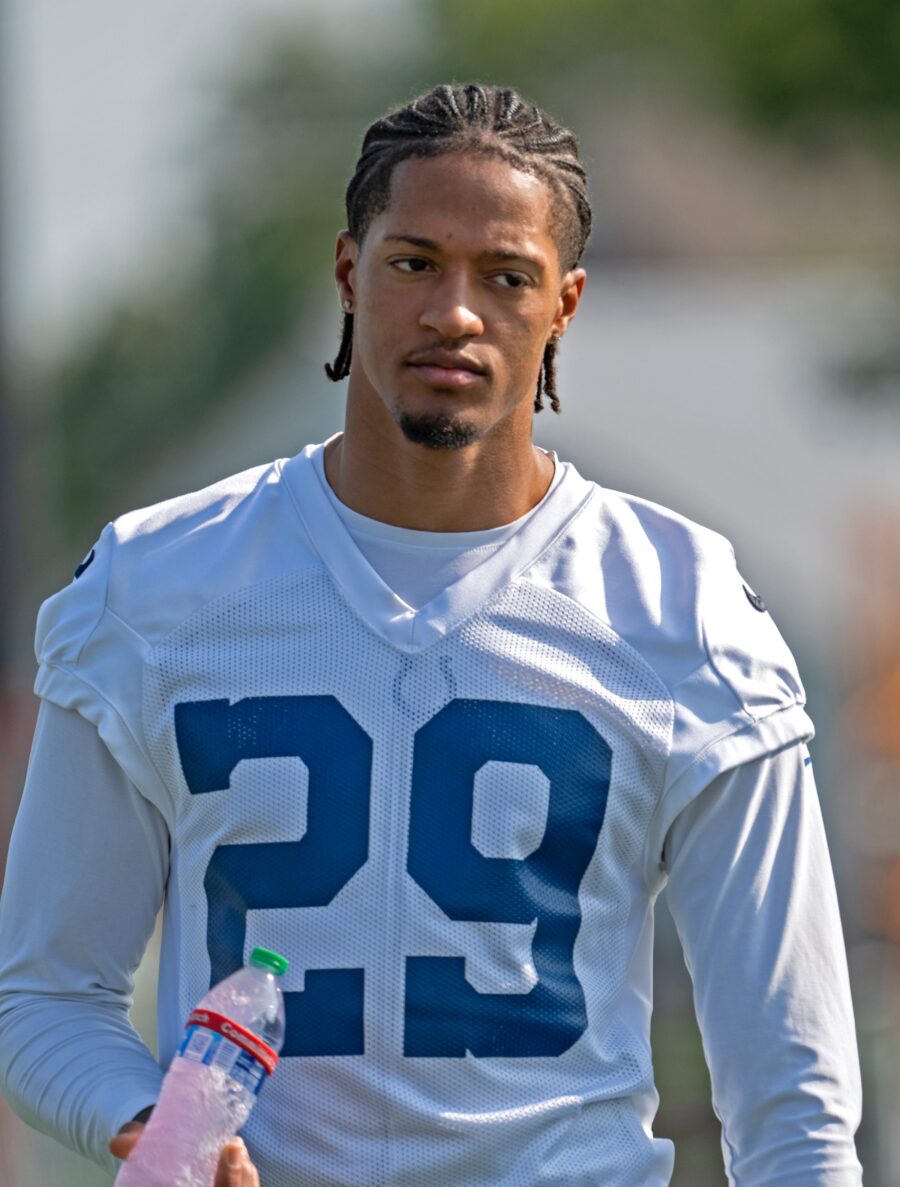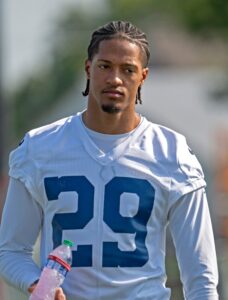 The Colts moved down twice in Round 2, adding fourth- and fifth-round picks, and came away with a starting cornerback and a slot receiver with their Day 2 picks. Brents' path should be of particular interest to most Colts fans, being an Indianapolis native. The first-team All-Big 12 corner is not a lock to start early, with 2022 UDFAs Dallis Flowers (174 defensive snaps as a rookie) and Darrell Baker (zero) positioned ahead of him on a thin depth chart. But the Kansas State alum will be expected to commandeer a job soon.
Downs will be given the chance to develop alongside Richardson, though Isaiah McKenzie — cut and then re-signed last week — is in place as a veteran aid alongside Michael Pittman Jr. and Alec Pierce. Downs ripped off two 1,000-yard seasons over the past two seasons, excelling with Sam Howell and Drake Maye. Teams viewed the second-generation NFLer as a clean prospect; Downs took no pre-draft visits. At 5-8, Downs does stand to be a bit limited as a slot-only talent.
Other:
The affable Saturday brought a memorable chapter in interim coach lore, winning his first game and then losing the rest. This, of course, included the record-setting 33-point collapse in Minnesota — one that broke the Reich-quarterbacked Bills' mark that stood 30 years. This memorable stretch saw two staffers (QBs coach Scott Milanovich, RBs coach Scottie Montgomery) decline play-calling duties, leading the inexperienced Parks Frazier into the role. (Frazier is now back with Reich in Charlotte.) Irsay's defiance when hiring Saturday against the wishes of Ballard and other staffers wrapped a memorable year for the outspoken owner, and he did not exactly take a step back after that decision backfired.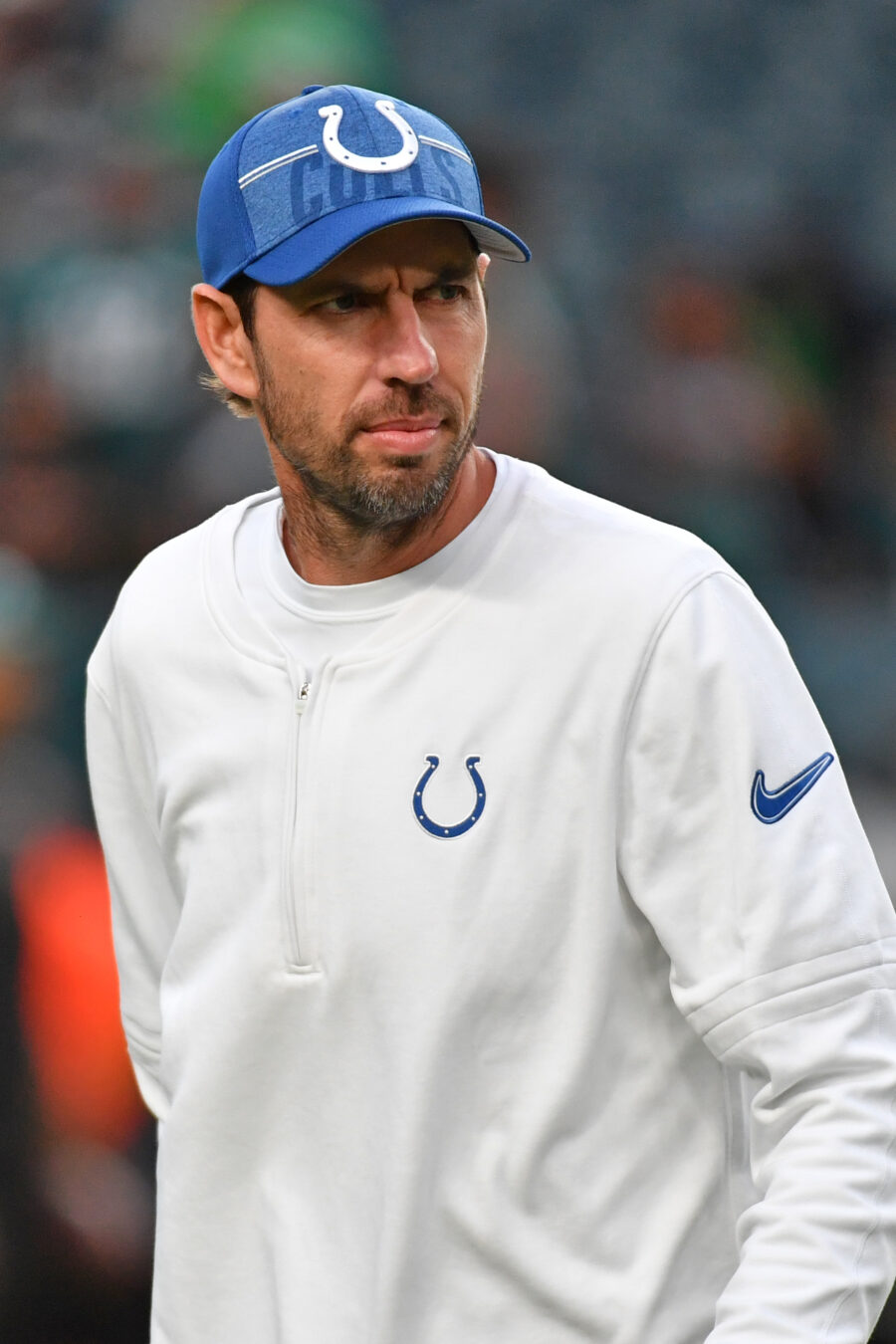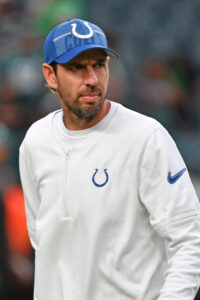 Ben Johnson, DeMeco Ryans and Dan Quinn backed out of Indy's search, and this was the only HC-needy franchise not to interview Sean Payton. The Colts' search extended past the Super Bowl. They joined the Cardinals (Jonathan Gannon) in hiring an Eagles coordinator. January headlines suggested Irsay was not giving up on removing Saturday's interim tag, despite the Colts reaching one of their franchise low points to close last season, but that talk faded as the search progressed.
Steichen, 38, has about as good of a quarterback-development dossier as a coach could compile in the 2020s. Anthony Lynn's final OC with the Chargers, Steichen took over play-calling duties during Rivers' last Los Angeles season (2019) and unleashed Justin Herbert a year later. Hiring Steichen as his OC in 2021, Nick Sirianni handed him play-calling duties midway through that season. Steichen proceeded to tailor the offense around the run game, and the Eagles both led the NFL in rushing and became the first team since the 1985 Bears to rush for at least 175 yards in seven straight games.
The Colts will hand Steichen a bigger challenge with Richardson, but Hurts morphed from a QB the Eagles were not completely sold on to a player who went toe-to-toe with Patrick Mahomes in a Super Bowl. Steichen can become one of this era's best offensive coaches by turning Richardson into a franchise-caliber quarterback. That will not be an easy mission, but Hurts' rapid ascent bodes well for this fit.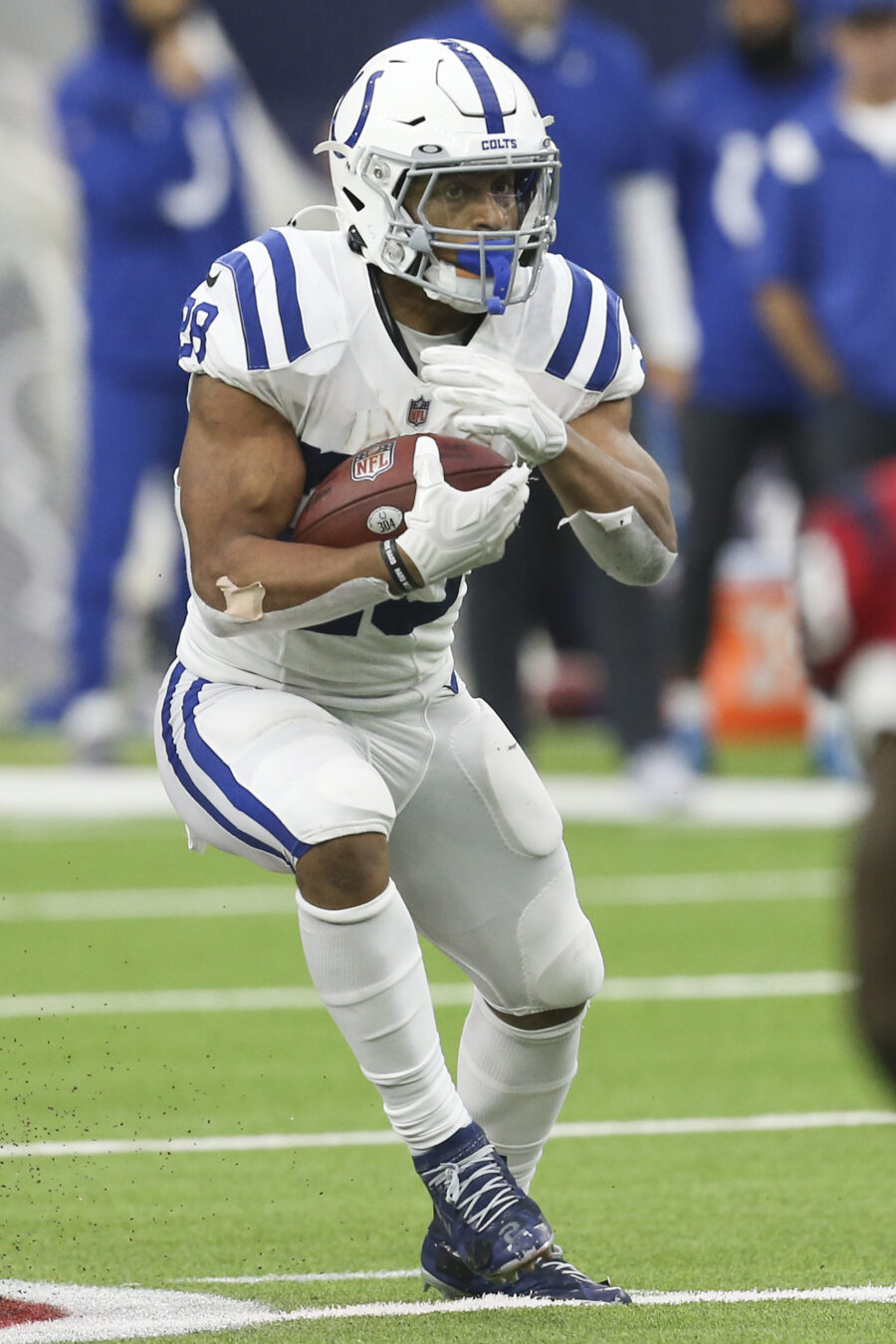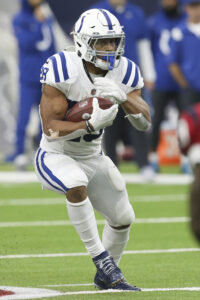 Bradley joined Steichen on Lynn's Chargers staff, being the Bolts' DC from 2017-20. Still only 39, Cooter is five years removed from his Lions OC tenure. Since that three-plus-season stay as Detroit's play-caller ended, Cooter bounced from the Jets to the Eagles to the Jaguars. The 2021 Steichen overlap, as a Philly consultant, is relevant here.
Steichen and Cooter have not enjoyed the opportunity to coach Taylor just yet, and it is quite possible they will not end up doing so. The Wentz, Ryan, Reich and Saturday decisions displayed Irsay's willingness to play the lead role in personnel matters; the Taylor matter has not put the second-generation Colts owner in a good light. Taylor, 24, has gone from saying he wanted to be a Colt for life as recently as mid-June to launching a crusade to leave Indiana by late July. A few events are worth noting from this span, but Irsay stoked this fire.
Taylor hired a new agent, Malki Kawa of First Round Management, in late May and observed the RB market nosedive this offseason. The Giants, Raiders and Cowboys respectively franchise-tagging Saquon Barkley, Josh Jacobs and Tony Pollard — and then not extending them by the July 17 deadline — prompted a response from Taylor, who took on a more combative persona following the tag deadline fallout. It was not hard to foresee a bleak reality forming for Taylor had he played ball with the Colts, who declined his request for an offseason extension. The prospect of a 2024 franchise tag, keeping him off the market as a narrow earning window began to close, almost definitely drove Taylor to change his approach.
Barkley's No. 2 draft slot set him up favorably regardless of his future contracts, and Jacobs secured eight figures guaranteed upon being drafted 24th. Taylor is tied to a $7.83MM contract as a former second-rounder. The Wisconsin alum going the other way and playing out his rookie deal would have endeared him to the Colts, but after Irsay's tweet criticizing running backs for holding meetings about the position's value decline, the owner pointed to an extension not happening this year. Ballard then cited the team's 4-12-1 2022 record when asked why no extension would be on tap ahead of Taylor's contract year.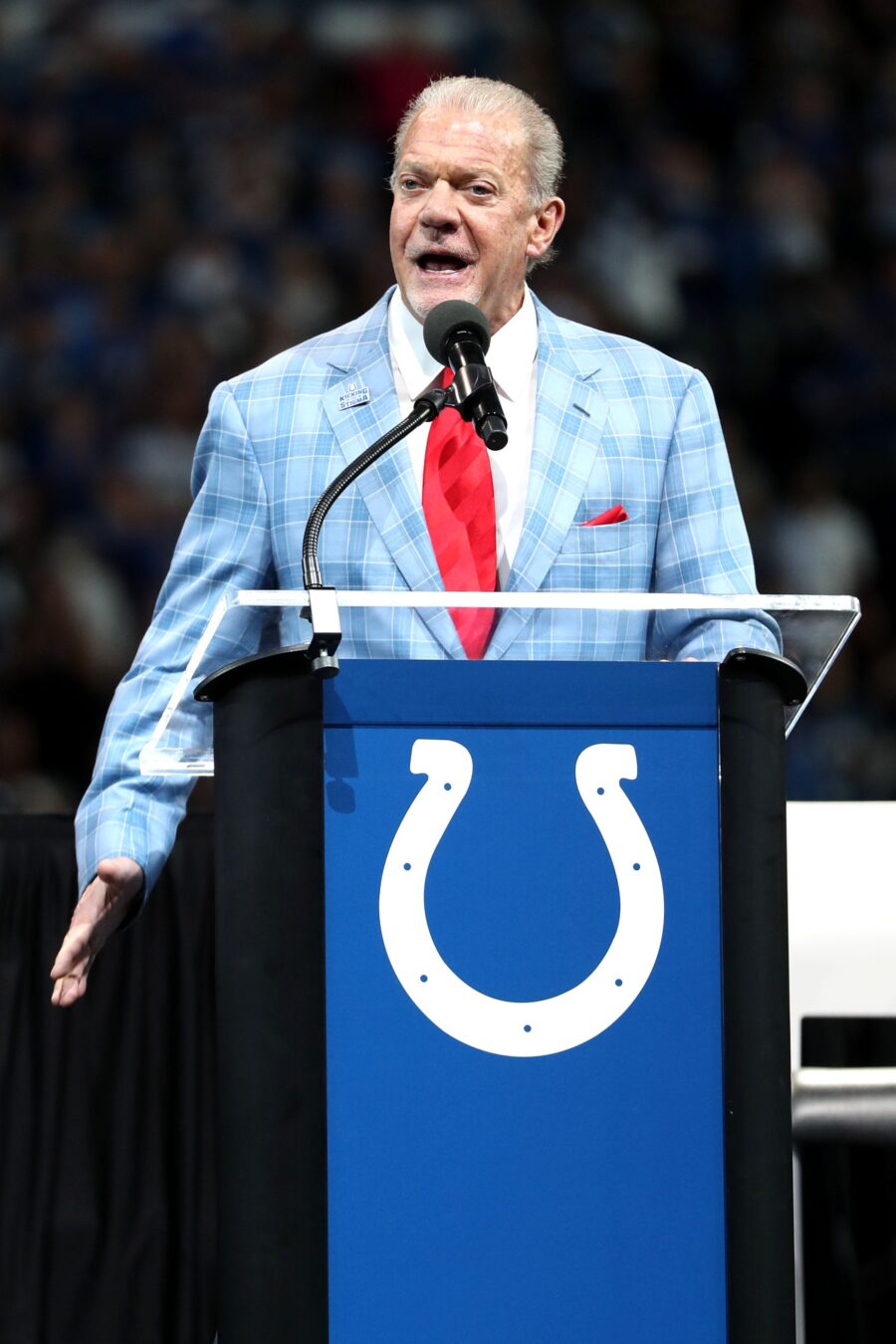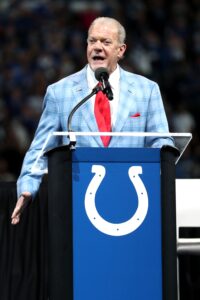 Taylor, who won the 2021 rushing title by more than 500 yards, is coming off his first notable injury in either college or the pros. Irsay's one-on-one meeting with Taylor on his bus — and rumors of the team shifting the disgruntled RB from the PUP to the NFI list, which would have threatened his $4.3MM salary — only emboldened the fourth-year veteran, leading to this point.
Undergoing a minimally invasive ankle surgery in January, Taylor appeared to use the recovery as an excuse to stay off the practice field amid this dispute. Irsay proclaimed Taylor ready to roll in mid-July. This hold-in brought multiple Taylor camp exits, and the Colts greenlit trade talks. It is worth wondering how eager the Colts are to execute a trade and whether ownership and the front office are on the same page. Some in the building were believed to be open to moving Taylor amid this dispute, while Irsay immediately said a trade would not happen. The Colts bringing up Jaylen Waddle in their Dolphins talks, after asking for a first-round pick or a picks package equivalent to one, does not signal a willingness to make a deal.
No team has traded a first-rounder for a back since the Ryan Grigson-era Colts gave up one for Trent Richardson in September 2013. With Taylor lacking Christian McCaffrey's pass-game impact, it should not be expected that type of package (second-, third-, fourth- and fifth-rounders) is coming Indy's way, either. Taylor's aim of an upper-crust RB extension — when no team has even signed a back to a multiyear deal averaging north of $10MM since the Browns' Nick Chubb pact in July 2021 — further complicates Ballard's task.
This relationship's deterioration casts a pall on Steichen's first season in Indianapolis, with the team's hopeful Richardson-Taylor partnership on hold due to the team keeping Taylor on the PUP list. Taylor can return to practice after two games, but this feud has shown no signs of slowing down. It will be interesting to see if the Colts reopen trade talks ahead of the actual trade deadline (Oct. 31) after their team-imposed shutdown yielded no satisfactory offer from Miami, Green Bay or any other suitors.
Perhaps tasked with brokering a peace between Irsay and Taylor's camp, Ballard said this relationship can be salvaged. For now, though, the Colts are paying a probably healthy Taylor not to play. Considering where the RB market went this year, the Taylor impasse provides a fitting conclusion to one of the worst stretches in the position's history.
Top 10 cap charges for 2023:
Leonard, Moore, Buckner and Co. saw their status as leaders of a playoff nucleus change rapidly, and they are now Pro Bowlers on a rebuilding team — one without its top skill-position player. The Taylor matter will overshadow this Colts season for as long as it lasts, though Richardson's progress will define this Indy iteration on the field.
While the Texans enter the season in a clear rebuild, the Colts appear trapped between periods. The Ballard-assembled Pro Bowler core residing on Steichen's first Indy roster stands to provide an advantage for Richardson, who will be the Colts' seventh Week 1 starting QB in seven seasons. With Indy's run game potentially set for a major downgrade, how ready will the one-year college starter be to capitalize on it?
Follow @PFRumors