When Jimmy Clausen's tenure with the Panthers ended in 2014, it was uncertain if the quarterback would have a chance to continue his NFL career. However, on June 6th, 2014, the former Notre Dame standout inked a prove-it deal with the Bears, and Clausen ended up parlaying that gig into an additional NFL contract.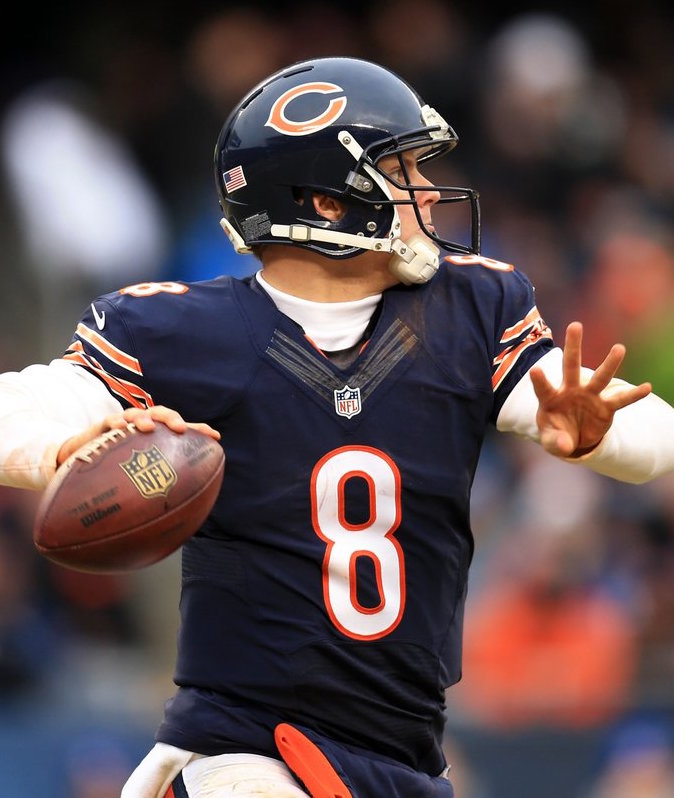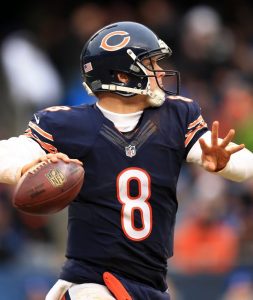 Back in 2010, there was hope within the Panthers organization that their second-round rookie quarterback would eventually unseat Matt Moore and lead the organization back to the playoffs. Fortunately, part of that ended up happening; unfortunately, the results were less-than-stellar. The quarterback started 10 games as rookie, but he only managed to complete 52.5-percent of his passes for 1,558 yards, three touchdowns, nine interceptions, and a whopping nine fumbles.
The Panthers' 2010 season was filled with plenty of turmoil, including an incident where veteran wideout Steve Smith was caught screaming at the rookie quarterback. The team ended up finishing the season was a 2-14 record, and the organization used their subsequent first-overall pick on quarterback Cam Newton. As a result, Clausen was relegated to a backup role, and he continued to slide down the depth chart following the Panthers' signing of Derek Anderson.
Clausen didn't see the field during the 2011 or 2012 campaign, and he was waived by the Panthers following the 2013 season (he eventually landed on Carolina's injured reserve). That effectively ended the quarterback's stint with the Panthers, and it appeared that his NFL future was on life support.
However, on this day five years ago, Clausen was given another chance. Thanks in part to his previous relationship with Bears head coach Marc Trestman, Clausen earned a contract from Chicago. The quarterback was set to compete with Jordan Palmer and David Fales for the backup spot behind Jay Cutler, with Clausen eventually winning the competition. He ended up getting one start during the 2014 season, as he completed 23 of his 39 pass attempts for 181 yards, two touchdowns, and one interception in a loss to the Lions.
The Bears were apparently happy with Clausen's performance as a backup, and they re-signed him for the 2015 season. However, with Chicago struggling, the organization decided to give Fales a longer look, so the organization waived the journeyman. However, Clausen ended up getting claimed by the Ravens, where he got a pair of starts during the stretch run of the season. Clausen ultimately finished the 2015 season having completed 57.6-percent of his passes for 739 yards, two touchdowns, and four interceptions.
Following that two-year run as a solid backup quarterback, Clausen's career ended unceremoniously. However, if it wasn't for the transaction five years ago today, there's a good chance that the quarterback's career would have ended even earlier.
Photo courtesy of USA Today Sports Images.