The Deshaun Watson drama enveloped the Texans' 2021 offseason, and the team's new regime did not have attractive draft picks at its disposal. This year brought changes on both fronts, allowing Houston's Nick Caserio-overseen rebuild to begin in earnest.
Houston took some off-field hits from the Watson saga, remaining connected to the quarterback even after trading him. And Caserio's 2022 signings resembled the quantity-over-quality approach from last year. But the Texans armed themselves with a historic trade haul — providing them with the draft capital necessary to finally start over. The acquisitions from this offseason will go a long way toward determining how Caserio will fare as GM.
Trades: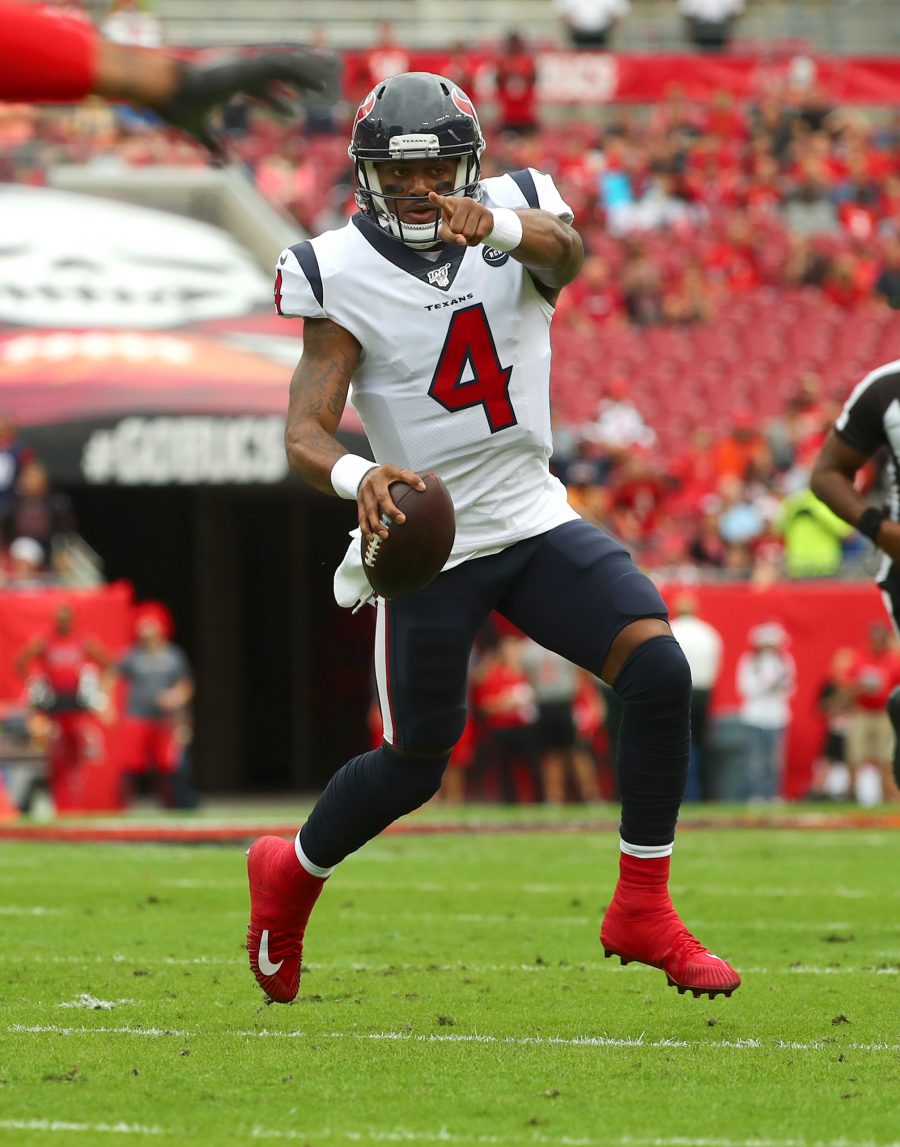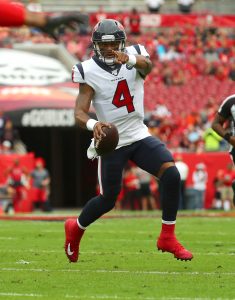 Setting aside the controversy surrounding the quarterback for a minute, the Texans deftly cut the cord here and obtained full value for a Pro Bowler that both wanted out and has not played since the 2020 season. As many as 10 teams inquired about Watson. By limiting possible trades to teams willing to meet the Texans' asking price — three first-rounders and change — Caserio played this process well after holding off on a trade throughout the foggier 2021 offseason.
It will still take time for this organization to move past the Watson damage. The Texans' alleged role in aiding their former franchise quarterback's behavior will continue to come up, especially with Watson's Browns debut set for December 4 in Houston, but judging this deal by assets acquired leads to a historic win for the AFC South franchise.
A few Hall of Fame passers were traded in their 20s. Fran Tarkenton (1967), Steve Young (1987) and Brett Favre (1992) changed teams early in their careers, though only Tarkenton was an established starter at the time of his trade. Tarkenton fetched two first-rounders and change; Favre was swapped for one first. It took only second- and fourth-rounders for the 49ers to pry Young away from the Buccaneers. The Watson deal marks just the second time a quarterback fetched three first-round picks. The Patriots trading former No. 1 overall pick Jim Plunkett to the 49ers in April 1976 represents the other instance of this happening.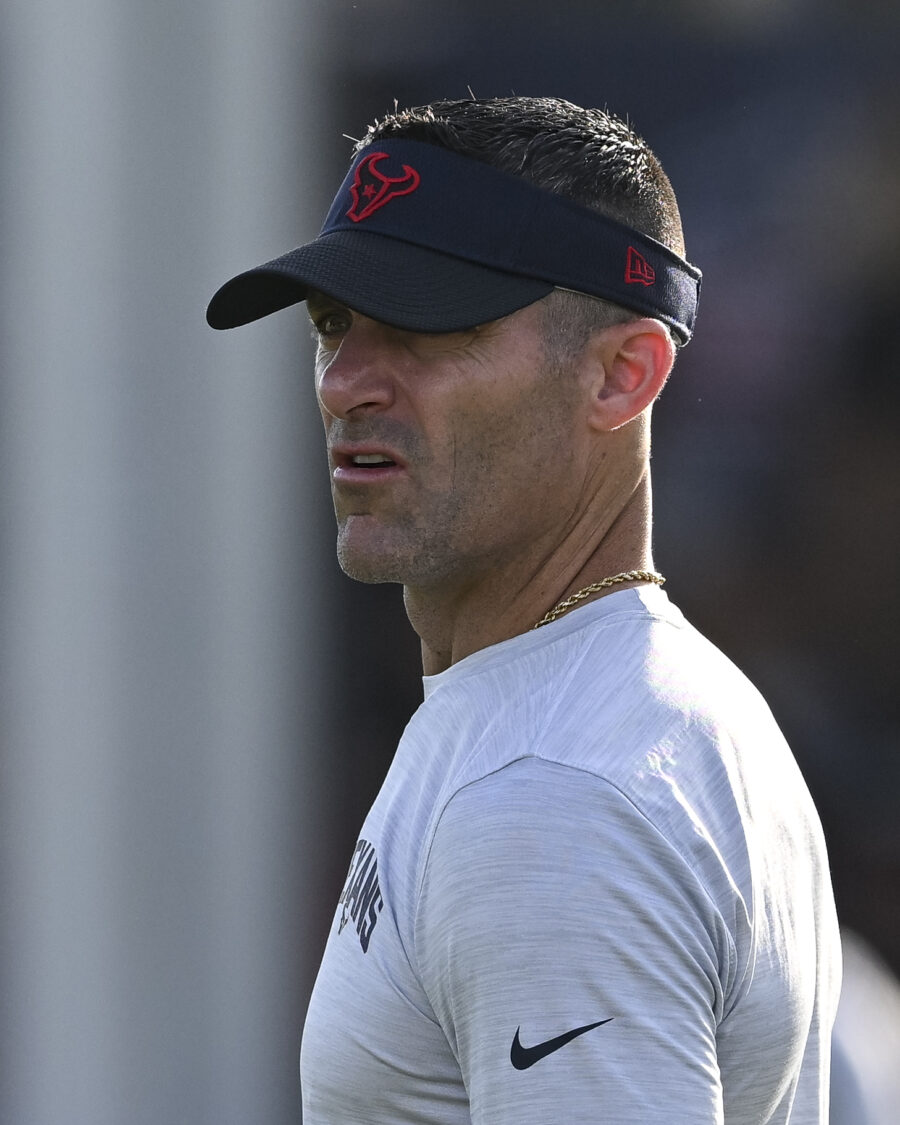 Cleveland gave up more than San Francisco did in its ill-fated trade, which included three firsts, a 1977 second and one player (backup QB Tom Owen). Houston's haul is more impressive considering Watson's 11-game suspension will mean Cleveland acquired a player whose career is amid a near-two-season pause. Should Watson be cleared for the Dec. 4 Houston return, he will have missed 28 games. That extended hiatus may have affected Watson's market, were the 11-game ban known beforehand. But given the interest that developed, perhaps not.
The Browns are taking a massive risk not only by trading for Watson but authorizing their whopping $230MM fully guaranteed extension — less than 18 months after Watson signed a $39MM-per-year deal with the Texans. But the Falcons, Panthers and Saints were ready to meet the Texans' asking price as well. Caserio standing pat at the 2021 deadline, when the Dolphins (and to a lesser degree, the Panthers) represented the market, proved the right call considering the sweepstakes that emerged. This awkward trade derby illustrates the value of a franchise-caliber quarterback in the modern game.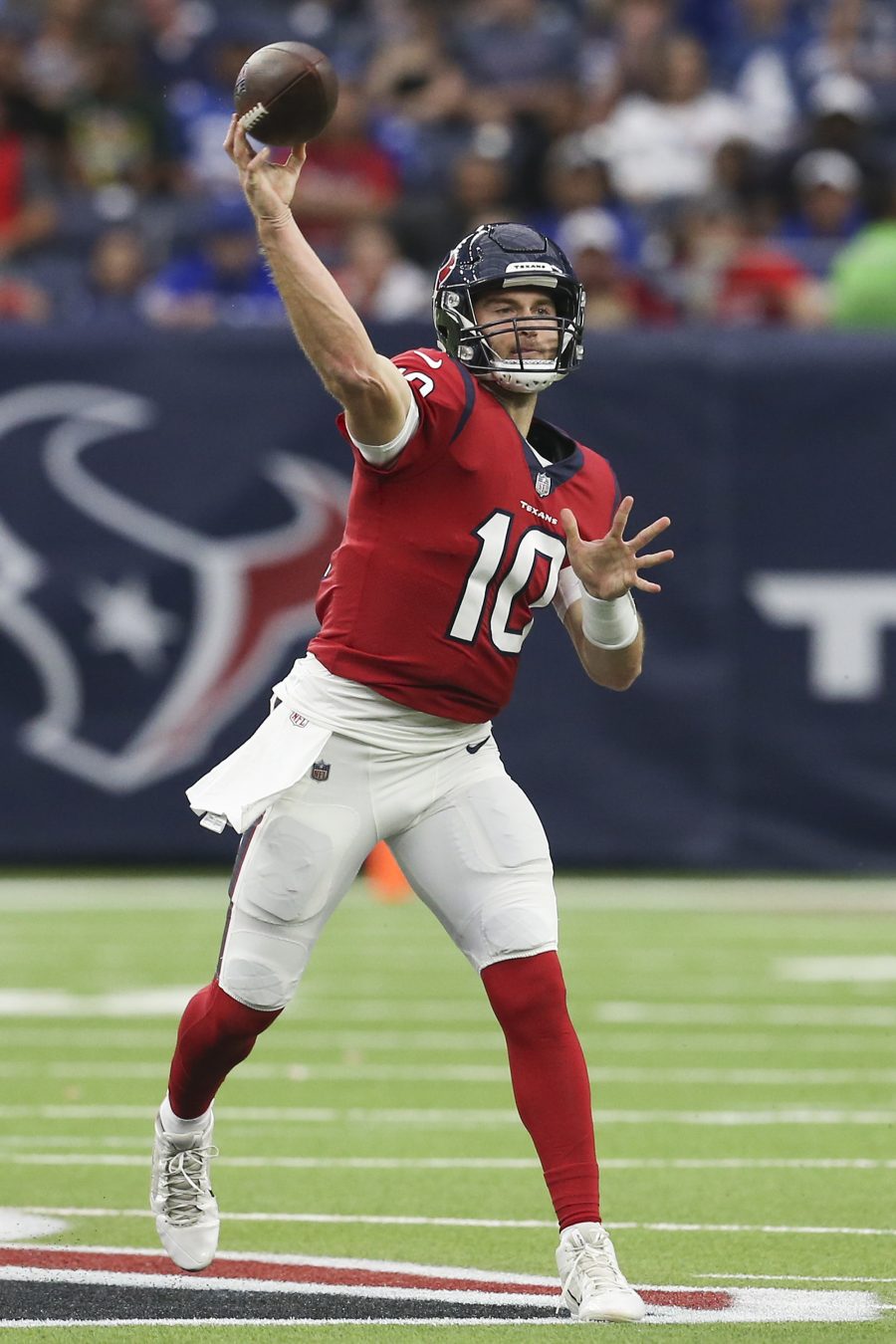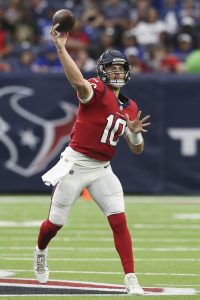 The Texans ended up only getting three full seasons out of Watson, whom the Rick Smith regime traded up for (with the Browns) in 2017. Each of those full seasons ended with Pro Bowl nods. Despite playoff berths in 2018 and '19, this will not be a fondly remembered period for the franchise. More women sued Watson after the Texans traded him, and civil depositions accused franchise staffers in aiding Watson as he reportedly saw at least 66 massage therapists over an 18-month period. The Texans being connected to arranging a hotel and nondisclosure agreements for Watson has stained the franchise, to a degree, though the Browns — thanks to the stunning contract decision — are understandably taking most of the heat. Still, the Texans settling with 30 massage therapists was one of the most memorable parts of this turbulent Watson offseason.
Houston has pivoted to a far less acclaimed quarterback prospect. Davis Mills' improvement did coincide with late-season Texans growth, and the team looks set to give the 2021 third-rounder a legitimate opportunity. Mills' QBR figure (35.5) ranked 26th last season, but it bettered three of the four other rookies who were regular starters. The Stanford product's stretch-run progression also came with one of the NFL's worst offensive lines and skill-position situations.
This year's Houston offense should not be confused with having upper-tier personnel, but Mills will have a chance to deter the organization from using a 2023 first-round pick on a quarterback. In the event Mills does not sufficiently impress, the Texans should be well-positioned in 2023 or '24 to make a post-Watson QB investment.
Free agency additions: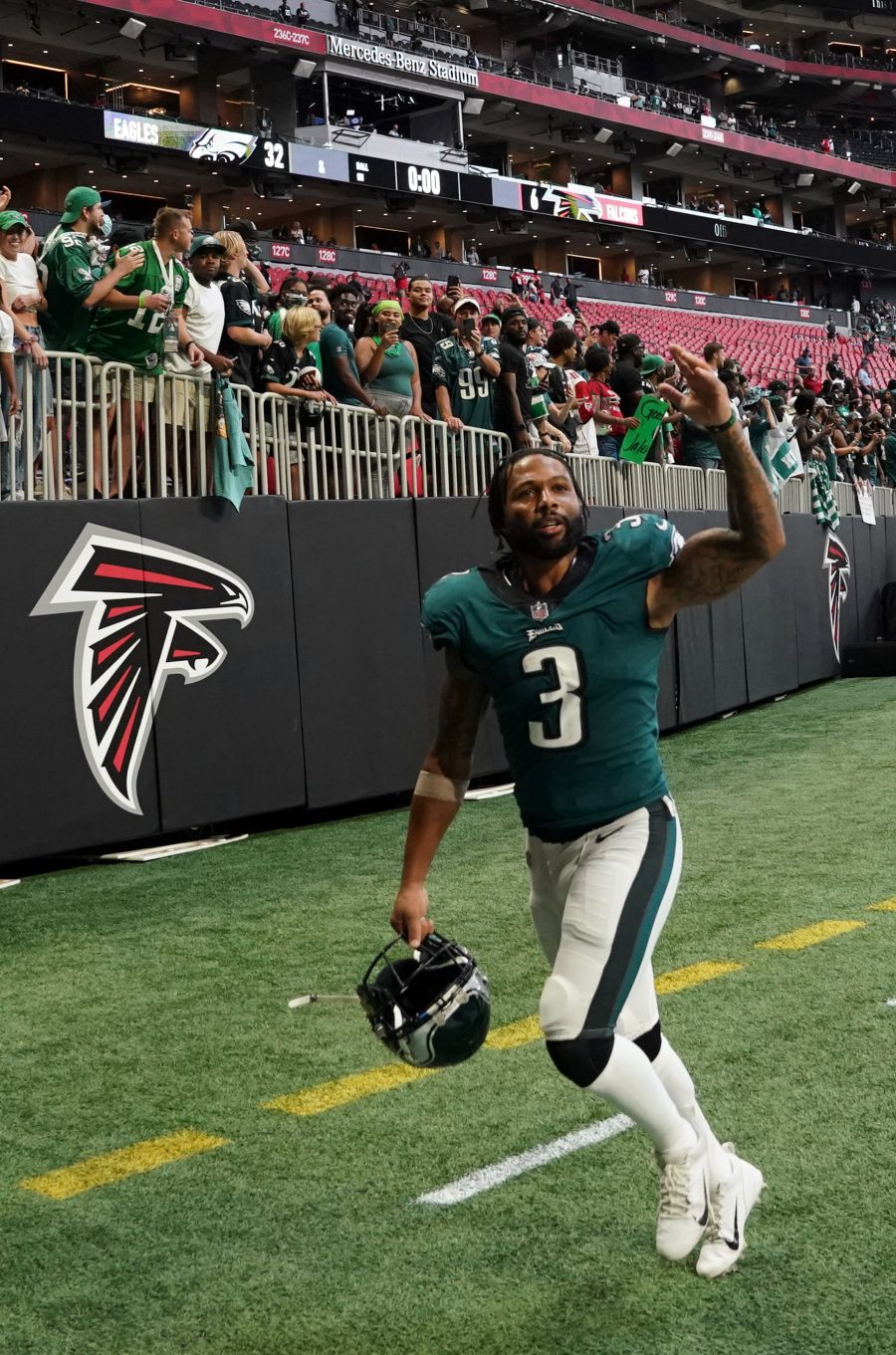 Resembling an auction fantasy drafter who missed the first hour of the draft, Caserio went back to a similar contract well this year. The longtime Patriots exec has built perhaps the NFL's oddest payroll, doing even more to corner the market on middling to slightly below-average veterans than he did in 2021. The Texans will welcome many experienced starters, however. They used free agency to augment a defense that ranked 23rd in DVOA, though surveying the unit's progress will hinge more on the Texans' draft choices than their signings.
The Texans had a trade in place to acquire James Bradberry from the Giants, and although New York agreed to pay part of the veteran starter's $13.4MM salary, Houston wanted to extend him as part of the deal. Bradberry and the Texans were roughly $5MM in AAV apart, so a team with a clear price point — as evidenced by its offseason deals — moved to lower-cost corners. The Eagles ended up signing Bradberry to a one-year, $7.25MM deal. Nelson is on his third team in three years but has been a starter for the past several seasons.
Nelson, 29, is on his fourth team overall, having played out his rookie Chiefs contract before playing with both Pennsylvania teams in the 2020s. Pro-Football-Reference tagged Nelson as giving up five touchdowns and posting his worst metrics in passer rating and completion percentages allowed as the closest defender, but Pro Football Focus placed him as a league-average corner in 2021. Nelson played better in his two Steelers seasons and has experience outside and in the slot, though his slot experience came several years ago in Kansas City.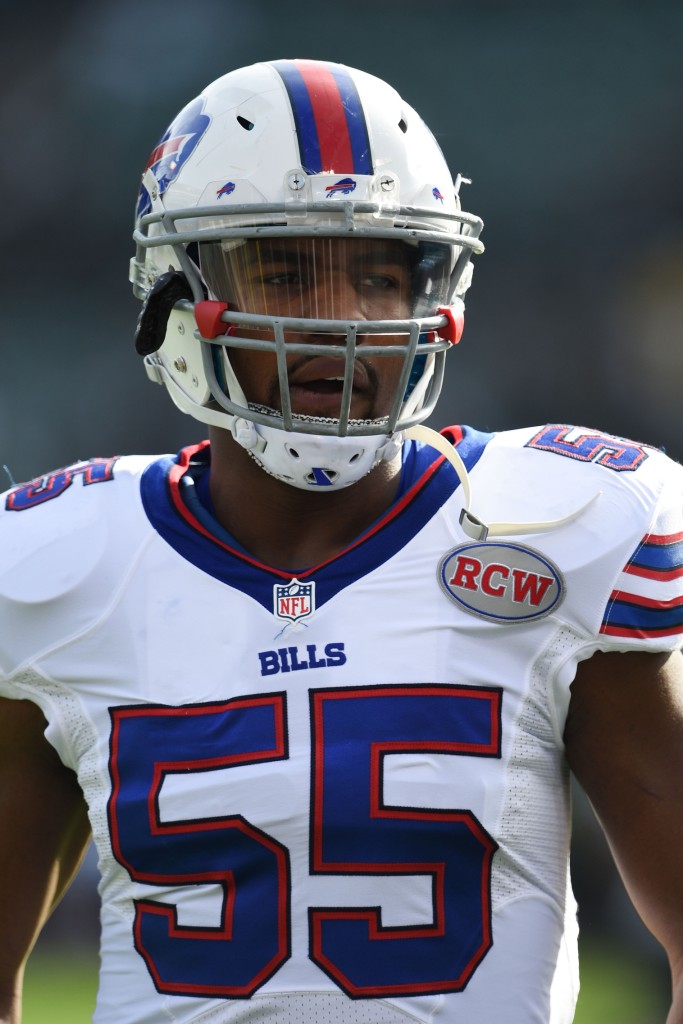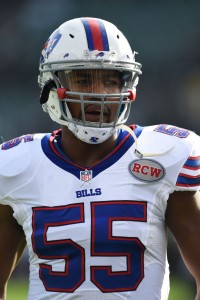 As the Bills reunited with two old friends (Shaq Lawson and Jordan Phillips) alongside Von Miller and a cast of highly drafted rookie defensive ends, its two aging cogs ventured to Texas together. Hughes, 34, spent the past nine years in Buffalo. Although he forced four fumbles over the past two years, his production has decreased since his seven-sack 2018. Hughes played 17 games last season but totaled two sacks and just seven QB hits.
Addison, 35 in September, continued his run as a solid auxiliary rusher in Buffalo. The ex-Panther tallied 12 sacks in two Bills seasons. With the exception of 2020, Addison has recorded at least seven sacks in every season since 2016. The ride will stop soon, as Addison and Calais Campbell represent the league's only active 35-year-old edge rushers. But the Texans are hoping he and Hughes can complement Jonathan Greenard for at least a season.
The Texans' 2021 backfield presented one of the stranger position groups in recent memory. At a position in which rookie contracts populate position groups leaguewide, the Texans used almost exclusively vested vets. Some of them are back. Others (Mark Ingram, Phillip Lindsay, David Johnson) are not. Two more will try to make a difference, with Mack and Ogunbowale joining a crew housing Rex Burkhead, Royce Freeman and fourth-rounder Dameon Pierce.
Mack's September 2020 Achilles tear denied him the chance to cash in alongside his 2017 draft class peers. Mack topped 1,100 yards in 2019, but the Colts drafted Jonathan Taylor in 2020. After re-signing with the Colts for the same money the Texans gave him, Mack barely played as Taylor soared to the 2021 rushing title. While Mack can be considered fresh, he is running out of time to re-establish himself.
Cann, 30, brings 94 starts' worth of experience to a Texans O-line PFF ranked 29th last season. While the seven-year Jaguars starter should not be confused with a high-end guard, PFF did slot him as a top-30 player at the position in his last full season (2020). The former third-round pick missed much of the Urban Meyer disaster due to a knee injury. This may be Cann's last chance as a starter, but he also should be an upgrade for a Texans team that deployed a makeshift front last season.
Re-signings:
Caserio authorized nine two-year contracts between March and May. These deals went to stopgap starters, and the second years would stand to provide insurance for 2023 — when more rookie-contract players should be in position to start. For now, the Texans are offering jobs to midlevel vets. With the exception of Weeks, the longest-tenured player in Texans history, none of the re-signed players were with the team pre-Caserio.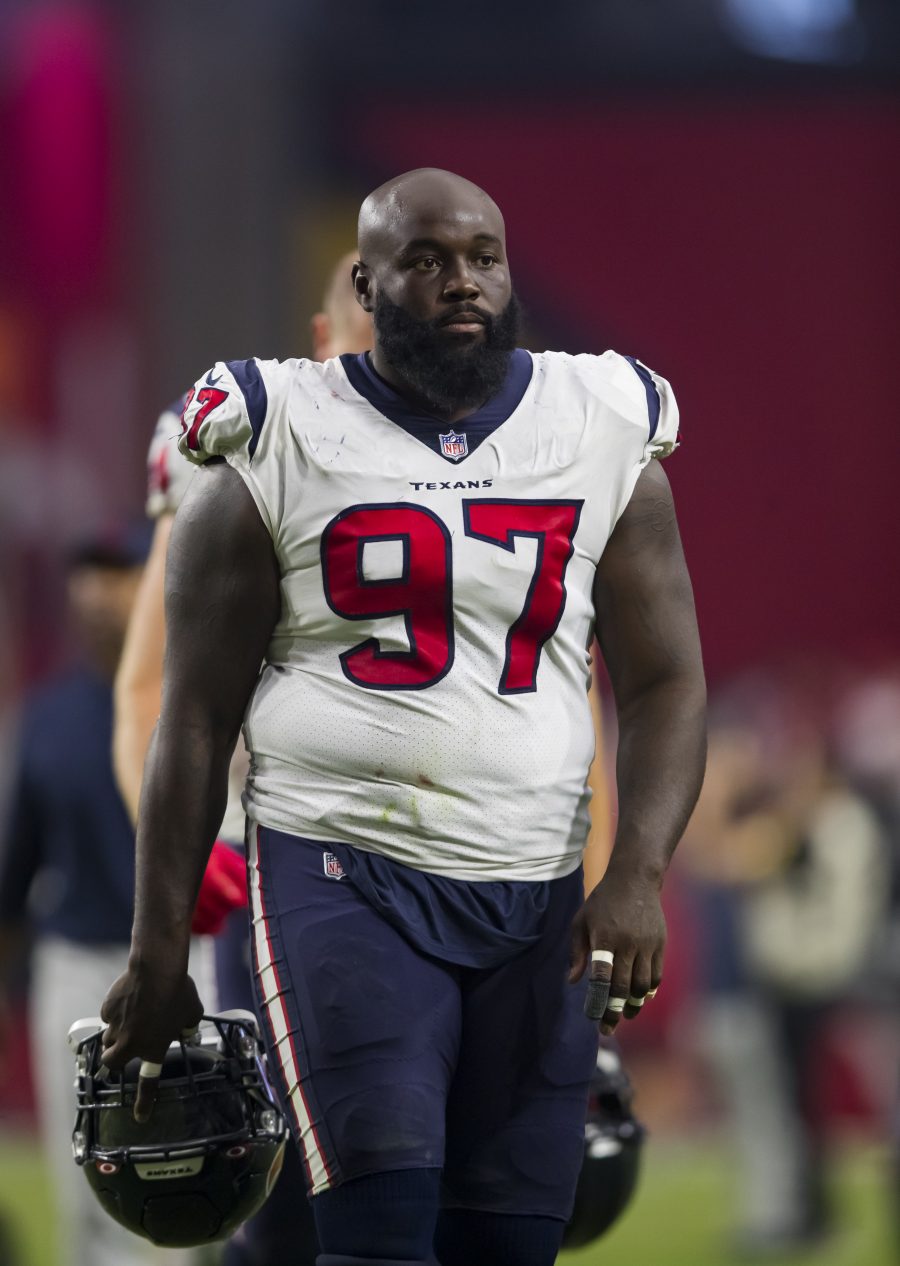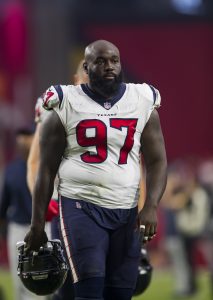 Collins secured a nice raise, having signed with Houston for one year and $6MM in 2021, after starting 15 games and tallying a career-high nine tackles for loss. Britt, 31, spent 2020 out of football due to injury but bounced back for 15 starts. PFF graded the ex-Seahawk pivot as the Texans' top O-lineman. The former Super Bowl starter will be ticketed to stay on as Houston's first-string snapper. In this space of marginal 30-somethings and late-20s journeymen, Britt fits right in.
So does Kirksey. Cast off by the Packers, Kirksey landed on his feet. The ex-Browns second-rounder has also agreed to a quarterback-like five contracts — including four multiyear deals. While the Browns and Packers bailed on the veteran contracts they gave Kirksey, the soon-to-be 30-year-old inside linebacker has done well to bounce back from a few mid-career setbacks. Kirksey's play is not on the level of his early-career Cleveland form, but he should have at least one more year of starter work in Houston.
Ditto Grugier-Hill, who enjoyed by far his most productive season (108 tackles, 13 TFLs — nine more than his previous career-best tally — and three sacks). Neither of these linebackers should be a roadblock for third-round pick Christian Harris, who is already seeing first-team reps. This expected rebuilding year will allow for the Alabama product to garner extensive time.
Notable losses:
Judging by the Texans' spending patterns, Reid quickly priced himself out of Houston's plans; he signed a three-year, $31.5MM Chiefs deal. The former third-round pick, during a 2018 draft in which the Texans lacked first- or second-round picks (due to their first Watson trade and the NBA-style Brock Osweiler salary dump), had been the Houston secondary's most identifiable piece during most of his rookie contract. He will replace one-time Texans teammate Tyrann Mathieu in Kansas City.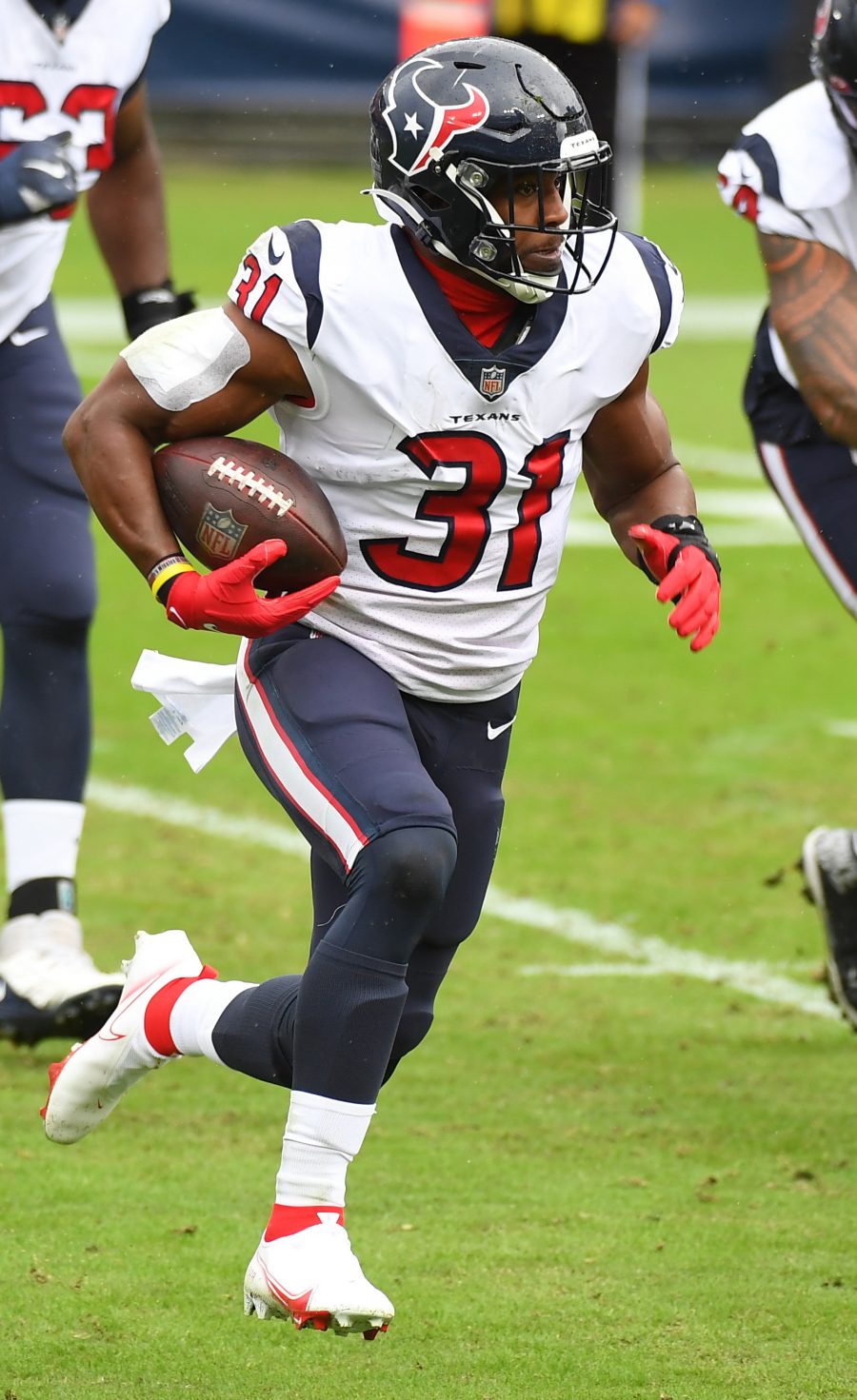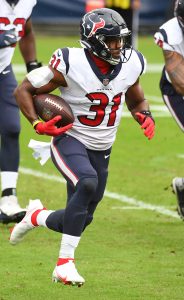 It obviously was not David Johnson's fault he was included in 2020's infamous DeAndre Hopkins trade, but that is his Texans legacy. The one-time Cardinals All-Pro has never recaptured the magic of his 2016 breakout. Injuries and continually finding himself on bad teams reshaped Johnson's career. No team has signed the two-year Texans starter.
The Texans' last notable tight end contract was C.J. Fiedorowicz's three-year, $21.5MM extension in 2017. Fiedorowicz's three-concussion 2017 ended his career, and Akins became the team's de facto top chain mover at the position since. While the former third-round pick led Texans tight ends in receiving from 2019-21, he totaled three TDs with Houston, which also missed on third-rounder Kahale Warring and could not complete a trade for the Dolphins' Adam Shaheen. The Giants signed Akins to a league-minimum deal, leaving Pharaoh Brown (361 receiving yards through five seasons) as the expected starter. It is surprising the team did not make a better effort to staff this job, with Mills on a rookie deal and in a potential make-or-break year for his QB1 hopes.
Taylor joins Akins in the Big Apple. The former efficient Bills starter has now been replaced by rookies at his past three stops (Baker Mayfield, Justin Herbert, Mills). Mitchell would seem the right age (30) and skill level to be part of this Texans edition, but the team bailed on his two-year, $7.5MM deal. Houston hitting on 2022 and '23 draft picks could lead to more veteran cuts next year.
Draft: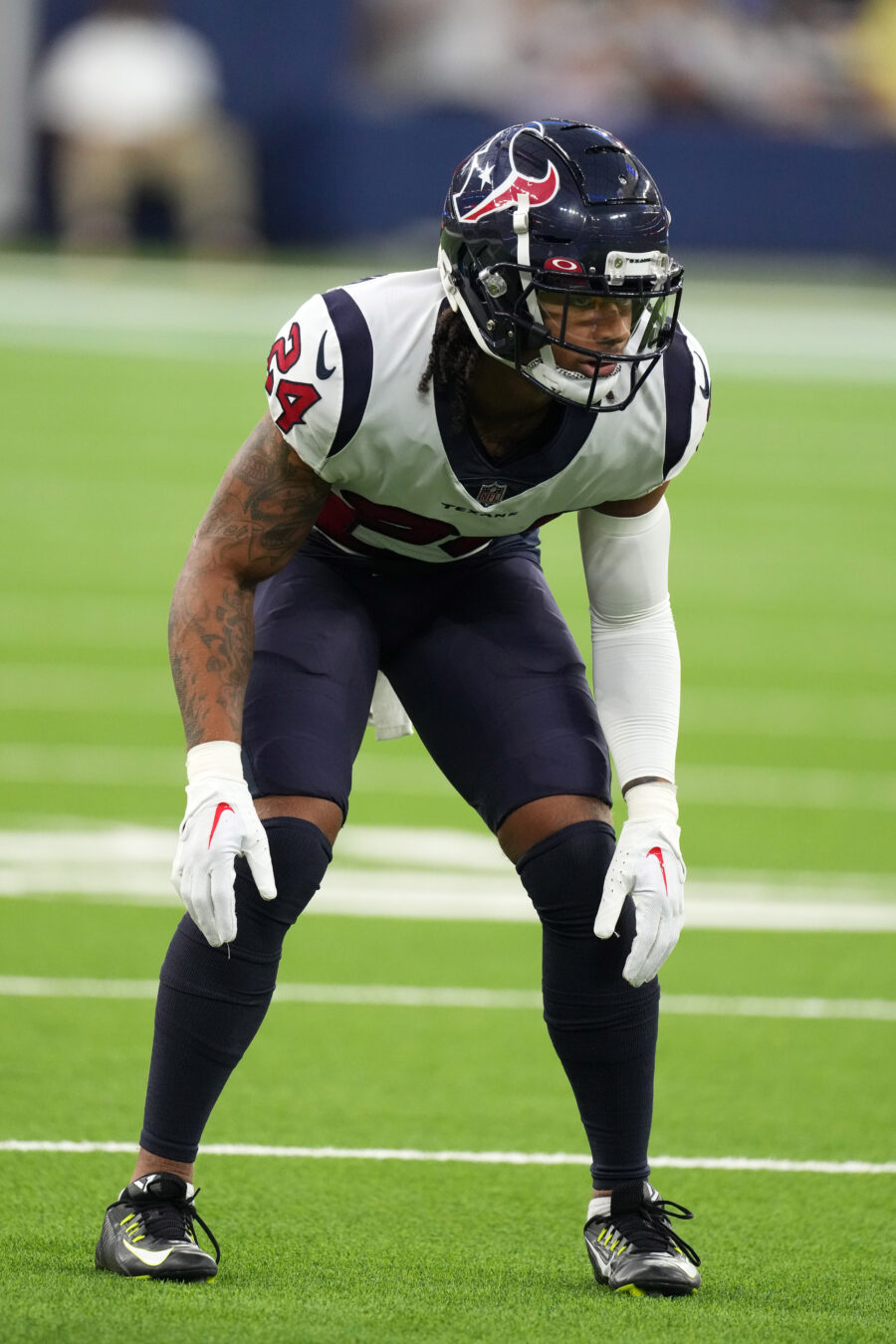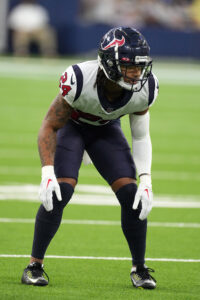 Not long after new HC Lovie Smith lobbied for cornerbacks to maximize his old-school Tampa-2 scheme, the Texans made Stingley their most important draft choice since Watson. It came as a bit of a surprise Stingley, who dominated as a freshman on LSU's national championship team but played in just 10 games between the 2020 and '21 seasons due to injury, was chosen before Sauce Gardner. But Stingley was a five-star recruit — No. 3 nationally, per 247sports.com, in 2019 — and brought a level of versatility the Texans did not feel the press-oriented Gardner did. His SEC pedigree also factored into the equation, with Gardner playing in a non-power conference.
On a team featuring numerous starters who will not be around when the Texans are ready to contend, observing how the 6-foot-1 cover man plays this season will be one of the team's top non-Mills aspects to study.
Green's work will be a big-picture matter as well. The Texans took the top guard prospect after trading down two spots. They are planning to keep Tytus Howard at right tackle, clearing a path for Green to take over at one of the inside spots. It is not yet a lock Green starts in Week 1, despite Smith previously declaring him the team's top left guard. Offseason LCL surgery and a recent concussion has prevented Green from practicing regularly, and these hurdles may well lead to a later-than-expected first-string debut. But nothing, personnel-wise, should stand in Green's way. Former second-round pick Max Scharping has not panned out, and the team does not have a clear starter option if Green needs additional seasoning.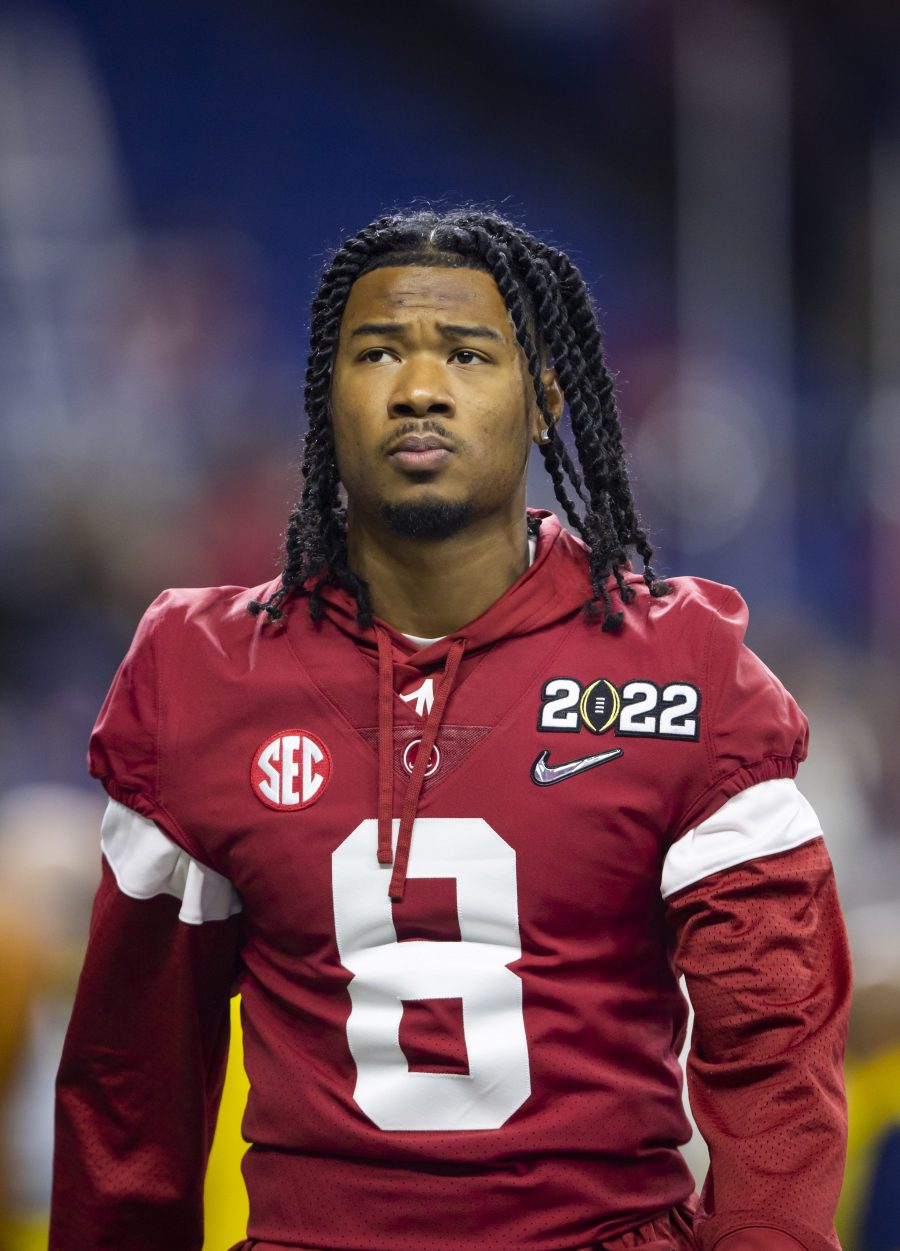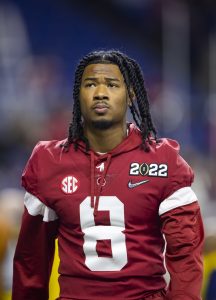 Pitre's rookie contract being high on guarantees irked several teams leaguewide, leading to sweeping changes on the guarantee front for high second-rounders. With Reid out of the picture, Pitre becomes the team's safety anchor. Moved from linebacker in 2020, the Baylor product nevertheless weighed just 198 pounds at the Combine. Pitre arrived in Houston with more momentum than Stingley, earning first-team All-Big 12 acclaim in 2020 and '21 and winning the conference's Defensive Player of the Year award in the latter season. Safety is a rather important position in Smith's defense, raising the stakes for Pitre's debut.
Metchie earned steady playing time in perhaps the toughest era to do so as an Alabama wide receiver, but the plus route runner's late-season ACL tear led to a drop to the mid-second round — where the Texans were waiting after dealing third- and fourth-round picks to the Browns to move up 24 spots. Metchie's leukemia diagnosis represents one of the worst breaks an NFL prospect has been dealt. While Metchie's statement indicated he is battling most curable form of the disease, his NFL career is up in the air. This deals a blow to a Texans receiving corps that was expected to have the multiyear Crimson Tide contributor playing alongside Brandin Cooks and Nico Collins by season's end.
Pierce is turning heads to the point the notion of the ex-Gator overtaking Houston's glut of veterans is not farfetched. If there is a backfield that would not impede a fourth-round rookie from earning the job, this is it. Pierce enters the NFL with a light college workload (329 career carries; 5.5 per tote), pointing to a potentially longer pro career. Pierce and Harris figure to see extensive time as rookies, giving the Texans a chance to gauge their viability for a 2023 season in which the team should be expected to field a better roster.
Extensions and restructures: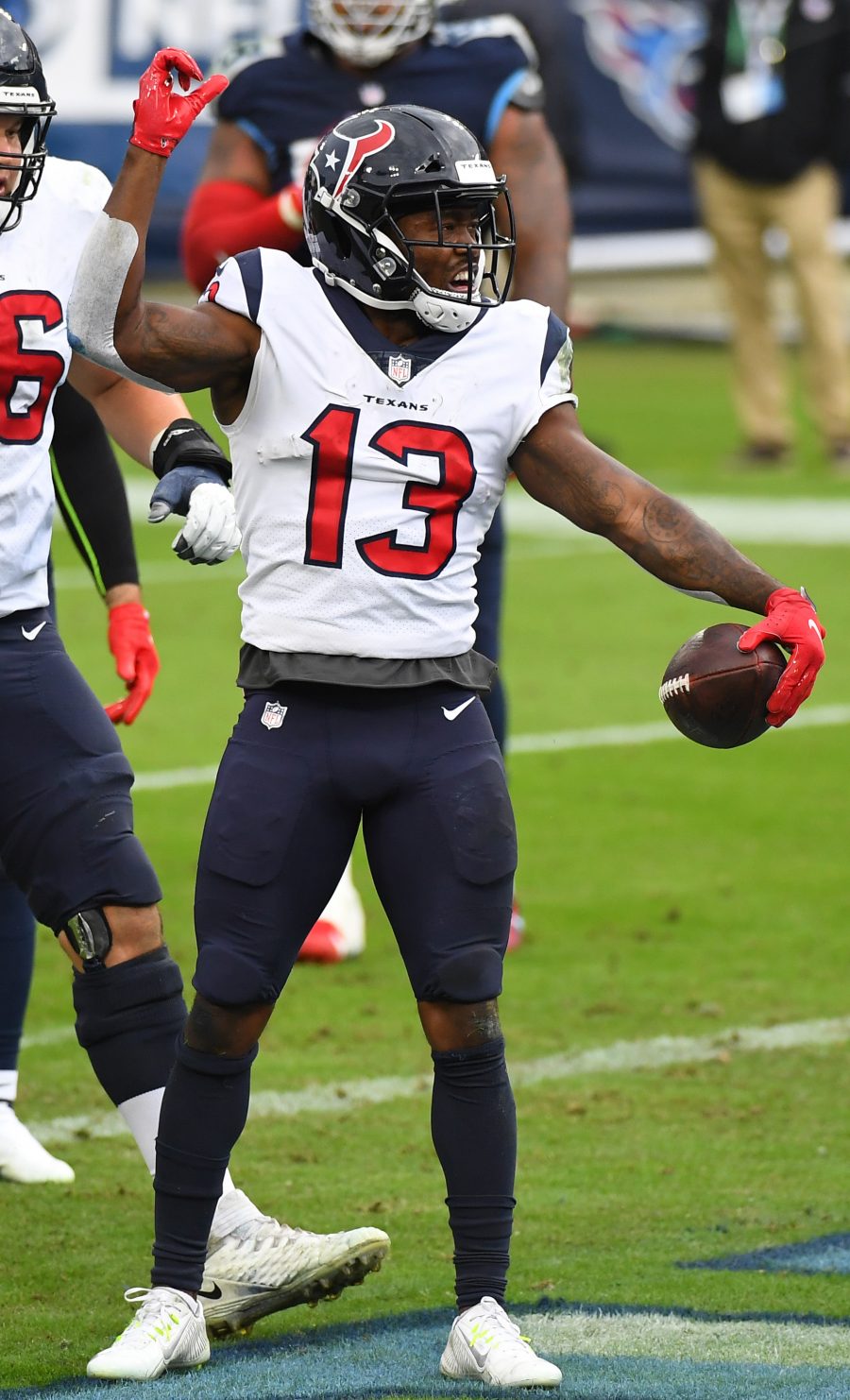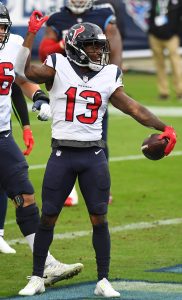 The Texans did hand out one upper-crust veteran contract this offseason, giving it to their top receiver. Mentioned in trade rumors — for what would have been a fourth trade — Cooks will be vital for a Texans team that lacks another proven weapon. The Browns were interested in reuniting he and Watson, and the Texans wanted at least a second-rounder for their WR1. While Cooks could become a trade chip again at some point over the course of his third NFL contract, Houston seemingly needs the ninth-year veteran for Mills developmental purposes.
Coming for Brandon Marshall's belt as the NFL's supreme receiver mercenary, Cooks has joined the retired target by hitting 1,000 yards for four teams. He is 2-for-2 here as a Texan, doing so despite a messy offensive situation for much of last season. Cooks is still going into just his age-29 season, increasing his value as a player and trade asset for a Texans team short on high-level performers. The former first-round pick has eclipsed 1,000 yards in six of his past seven seasons, with his concussion-marred 2019 being the only blip. The ex-Saints, Patriots and Rams target has overcome those issues to remain a relevant — albeit somewhat off-the-grid, given the Texans' descent — pass catcher.
The Tunsil restructure moved money to the final year of his contract (2023), ballooning the Pro Bowl left tackle's 2023 cap number to $35.2MM. The March reworking will make Tunsil more difficult to trade, in the event the Texans do not want to go through with another big-money extension. The former first-round pick is tied to an $18.5MM base salary next season. Tunsil missed 12 games last year. He capitalized on Bill O'Brien trading two first-rounders and change for him, landing a then-record $22MM-per-year extension in 2020, but this season looks like a pivotal year for his future earning potential.
Other:
Not linked to any other HC jobs in 2021, Culley became one of the most surprising hires in recent memory. The 66-year-old was not viewed as likely to be around when the Texans were prepared to legitimately compete, but the team had shown signs of life after being mostly dreadful during the season's first half. Culley did not call plays and struggled with game management at points, but the Texans winning the same number of games without Watson (four) compared to their final Watson QB1 season — one that featured a better roster — led to the tentative belief the Houston HC was safe.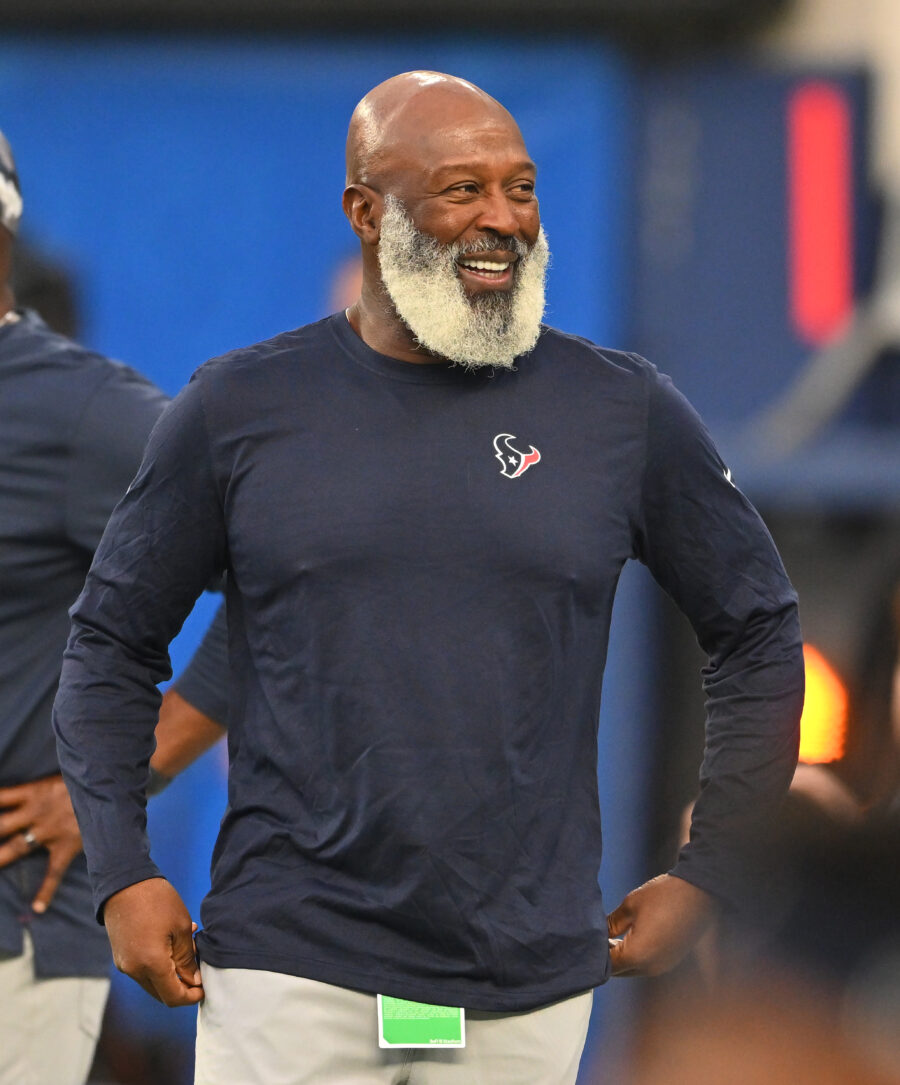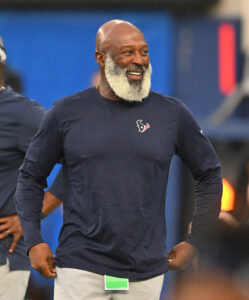 Culley, who was given a four-year contract, has not resurfaced anywhere. Kelly, the team's play-caller last season and for most of the Watson era, is now the Titans' passing-game coordinator. It is certainly interesting the Texans promoted two of Culley's top lieutenants. Smith did not appear to be on the radar at this process' outset, and Houston's offense ranked 31st in DVOA.
The Texans conducted second interviews with Kevin O'Connell, Eagles DC Jonathan Gannon, Josh McCown and Flores. McCown has been closely linked with this job, despite never holding an official coaching position, for the past two years. Flores, Gannon and McCown were viewed as the finalists four days before Smith accepted the job. Flores' discrimination lawsuit against the NFL and three teams — a list that was amended to include the Texans — was set to go on regardless of his Texans hire. Caserio and Co. went with a safer play in Smith, who was out of the NFL from 2016-20 (while the University of Illinois' HC).
Like Culley, the 64-year-old Smith does not appear Caserio's long-term HC. But after a meandering search, the former NFC champion Bears coach and two-year Buccaneers leader became the pick. The Texans ranked 31st in total defense last season, adding to the strangeness of Smith's promotion.
This is Hamilton's second NFL OC gig. The Colts employed the ex-Stanford staffer as their play-caller from 2013-15, firing him midway through the '15 season. Hamilton, 47, resurfaced in the XFL in 2020 and as Justin Herbert's quarterbacks coach that fall. The rookie-year progressions of Herbert and Mills likely paved the way for Hamilton's second chance. The Jaguars and Panthers were interested in him for their OC positions as well.
Top 10 cap charges for 2022:
A few teams have kickstarted rebuilds over the past two years. None needed a fresh start more than the Texans, who had seen O'Brien's short but eventful GM tenure leave the team short on resources or surefire answers at many positions. It remains to be seen if Caserio — after some interesting HC choices and the construction of a roster heavy on capable veterans but light on young pillars — will get the franchise back on track. But this offseason made it clear a long-term project is transpiring.
The Watson trade at least provided a roadmap for a franchise that spent 2021 on pause. There will be a few more answers by the time Caserio and Co. plan the 2023 Texans offseason.
Follow @PFRumors