In an offseason that eerily resembled the seminal 2008 period, the Packers made two key decisions at quarterback. A third Hall of Fame-bound passer's Green Bay career has now wrapped, and like the second, Aaron Rodgers relocated to the Big Apple. As they did after trading Brett Favre to the Jets 15 years ago, the Packers will see if a three-year backup can start running with the baton.
Beyond the Rodgers and Jordan Love calls, Green Bay has gone through a low-key offseason. But the team, one looking to bounce back after a disappointing 8-9 season, packed plenty of intrigue into two transactions.
Trades:
Although Rodgers' three-year, $150.8MM extension was largely hailed at the time as a pact that would allow the four-time MVP to finish his career in Green Bay, rumblings about a separation — while far quieter compared to a turbulent 2021 — came about shortly after the agreement. The Packers then outfitted their latest Canton-bound quarterback with a noticeable receiver downgrade, following the departures of Davante Adams and Marquez Valdes-Scantling, helping lead to Rodgers relinquishing his MVP throne. Brian Gutekunst deferred to Rodgers' MVP trophies when asked if the 15-year starter or Love gave the 2023 team a better chance to win, but the veteran GM also began indicating the backup was ready to start. An eventful three-month period commenced to reach that destination.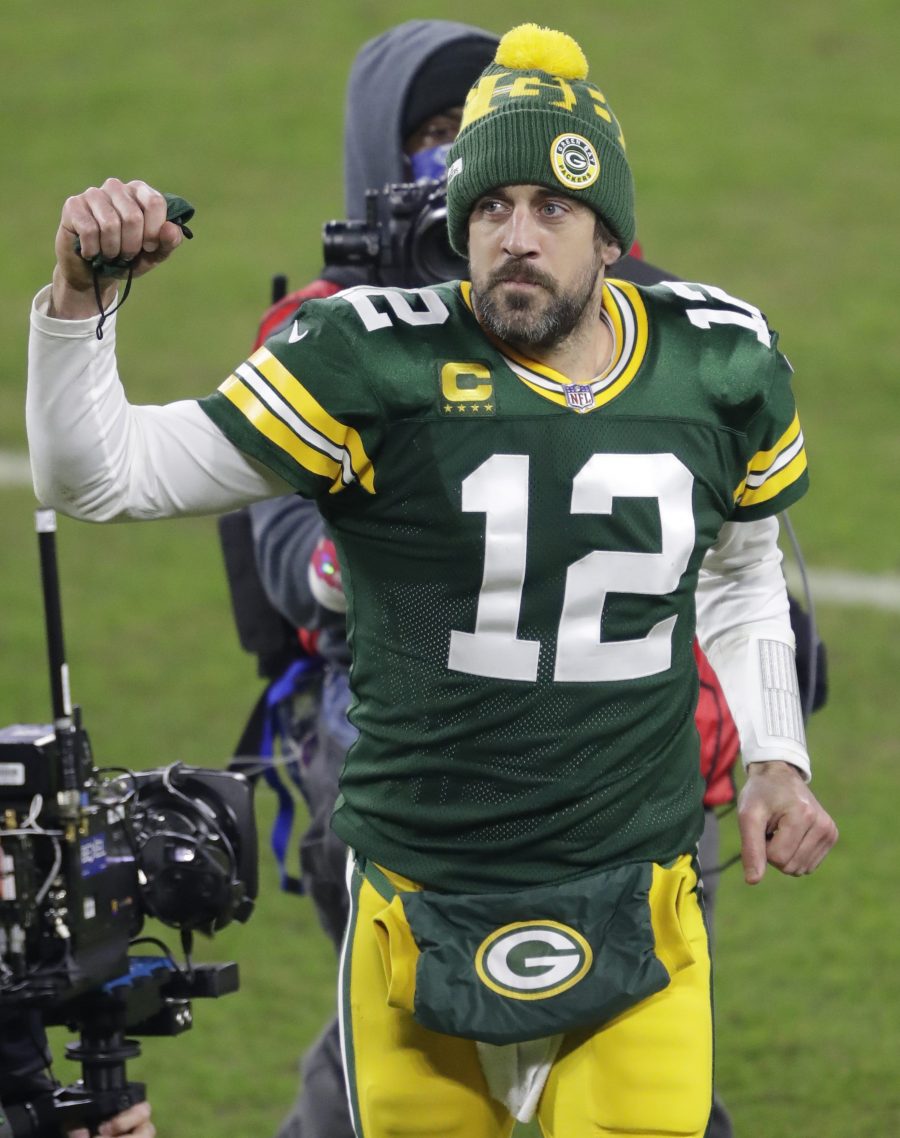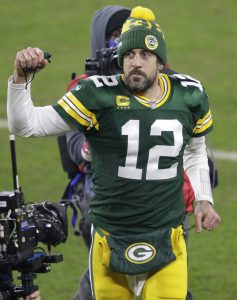 At odds during a 2021 offseason in which Rodgers requested a trade, Gutekunst and the superstar QB did not hash out this situation this offseason. As the Packers parties stayed apart, the Jets entered the fray. Making their desperation for a veteran arm known — after Zach Wilson became the latest of their rookie-contract starters to underwhelm — the Jets courted Rodgers and were given permission to meet with him in March. The California summit led to Rodgers signing off on the Favre-ian path.
It took only a conditional third-round pick for the Jets to pry an unretiring Favre's rights from the Packers. The Buccaneers were in that race as well. While the Jets oddly had the field to themselves for Rodgers this offseason, the Packers were able to obtain much more in compensation. Green Bay initially angled for a Russell Wilson-type haul — which the Broncos parted with after seeing their inquiries into Rodgers shut down during the 2021 and '22 offseasons — talks eventually centered on a first-round pick changing hands.
It had been assumed the Packers could not fetch a first-rounder for a player no longer in their plans and one due a $58.3MM bonus before Week 1, but Green Bay did reasonably well in these trade talks. The Jets still made a 2023 first-round pick — though not the one they wanted to make, by almost every account — but even after Gutekunst said a trade not involving a '23 first could happen, the Pack still made out with a first-rounder in this momentous swap.
Had the Packers shipped Rodgers to Denver two years ago, they would have obtained more compared to what they received this year. Rodgers was 37 then and coming off MVP No. 3. But Green Bay clearly had not seen enough from Love at that point. By 2022, Love's career plunged into rare territory, as the unprecedented — since the 2011 CBA reshaped rookie contracts, that is — modern QB heir apparent to finish a third season as a backup. But the Packers viewed Love, who underwhelmed in his lone start of consequence (a short-notice Arrowhead Stadium cameo after Rodgers' COVID-19 contraction in November 2021) as having made steady progress last year. Despite Love being the team's preferred 2023 starter, the Packers managed to collect a second-round pick and swap first-rounders. Barring a notable Rodgers injury, they are likely to land the Jets' 2024 first.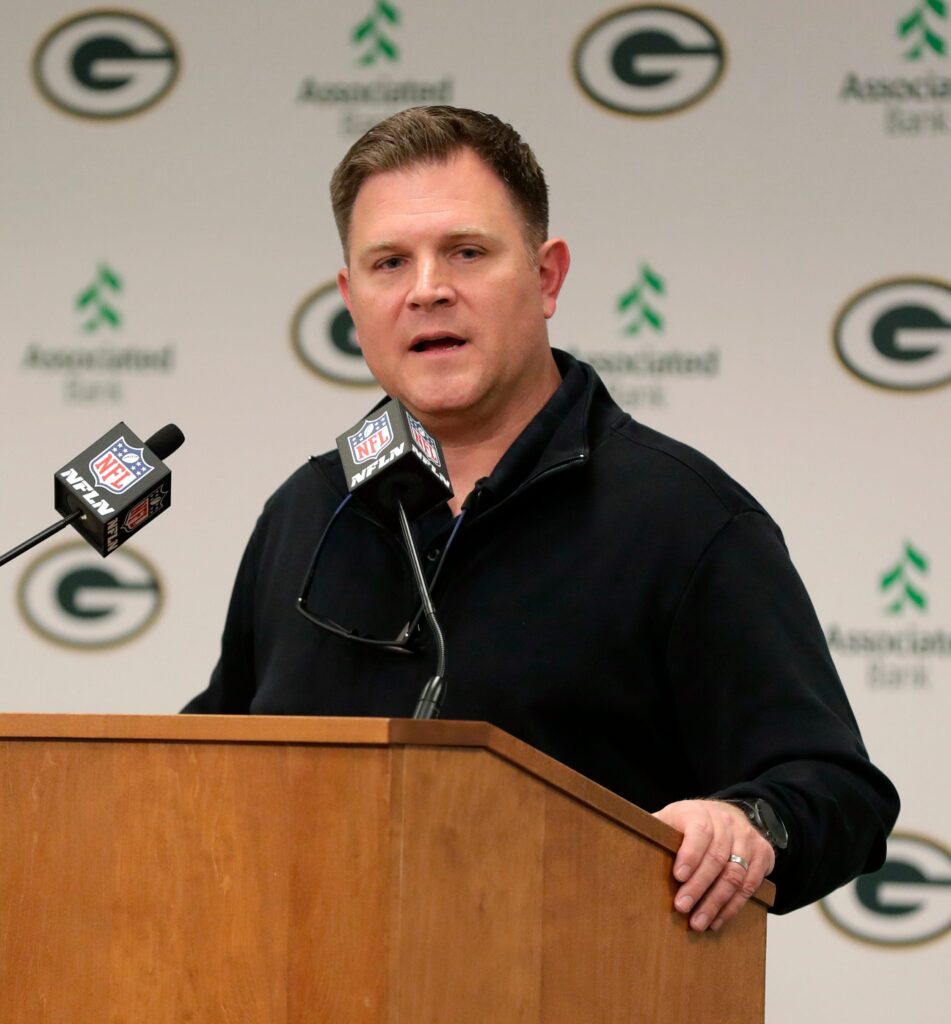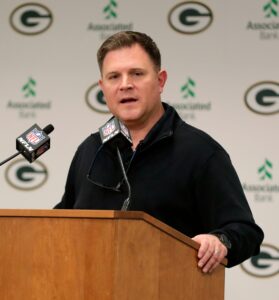 The Jets' 2024 first will transfer to the Packers if Rodgers plays 65% of Gang Green's offensive snaps. Since Rodgers took the reins from Favre in 2008, he crossed that threshold 13 times. Only injury-abbreviated 2013 and 2017 seasons featured the increasingly outspoken icon falling short. If Rodgers reaches that mark for the Jets, the Packers will enter a draft with two first-round picks for the third time in six years.
In 2008, the Jets and Packers placed conditions on how far Favre led that '08 Gang Green iteration. Favre's biceps injury burned the Jets in that trade, and the non-playoff-bound '08 team's 9-7 finish led to only a third-rounder coming Green Bay's way. This time, Gutekunst and Joe Douglas tethered the pick to Rodgers' playing time. And the Packers also escaped these talks without anything tied to Rodgers' 2024 status. Rumors of the Pack sending a 2025 draft choice to the Jets — in the event Rodgers retired after one New York season — emerged, and the teams discussed this option. But no such terms made the trade's final cut.
Rodgers told Pat McAfee Show listeners he was 90% retired going into his darkness retreat. While that could certainly spook Jets fans, the 19th-year veteran showed up for OTAs after passing on them during his final two Green Bay years. Rodgers attempted to downplay his 2022 workout absence's connection to a substandard season, but after failed Adams extension talks led to a trade, the aging passer ranked 26th in QBR with a career-worst (by a substantial margin) 39.3 figure. Rodgers' yards-per-attempt number checked in at 6.8 — his lowest since the 2015 Jordy Nelson-less season — and his 12 interceptions were the second-most he has thrown in a season. The Jets are betting the Packers' situation led to that regression, while Green Bay cut bait after the MVP form faded.
The all-time QB talent leaves Green Bay with 10 Pro Bowls, a Super Bowl ring and five NFC championship game appearances. Even with Rodgers submitting countless memorable moments and some of the greatest throws in playoff history, his postseason resume figures to be discussed for decades. The Packers' issues on defense and conservative approach in free agency during much of Rodgers' career worked against their cornerstone player, but while the team famously avoided drafting a first-round wide receiver or tight end during this span, the Love pick led to Rodgers reigniting after down years in 2018 and '19. As Rodgers will aim to prove the Packers wrong for ending his starter tenure, Green Bay will now see if trading up for a Utah State quarterback was the right call.
Free agency additions: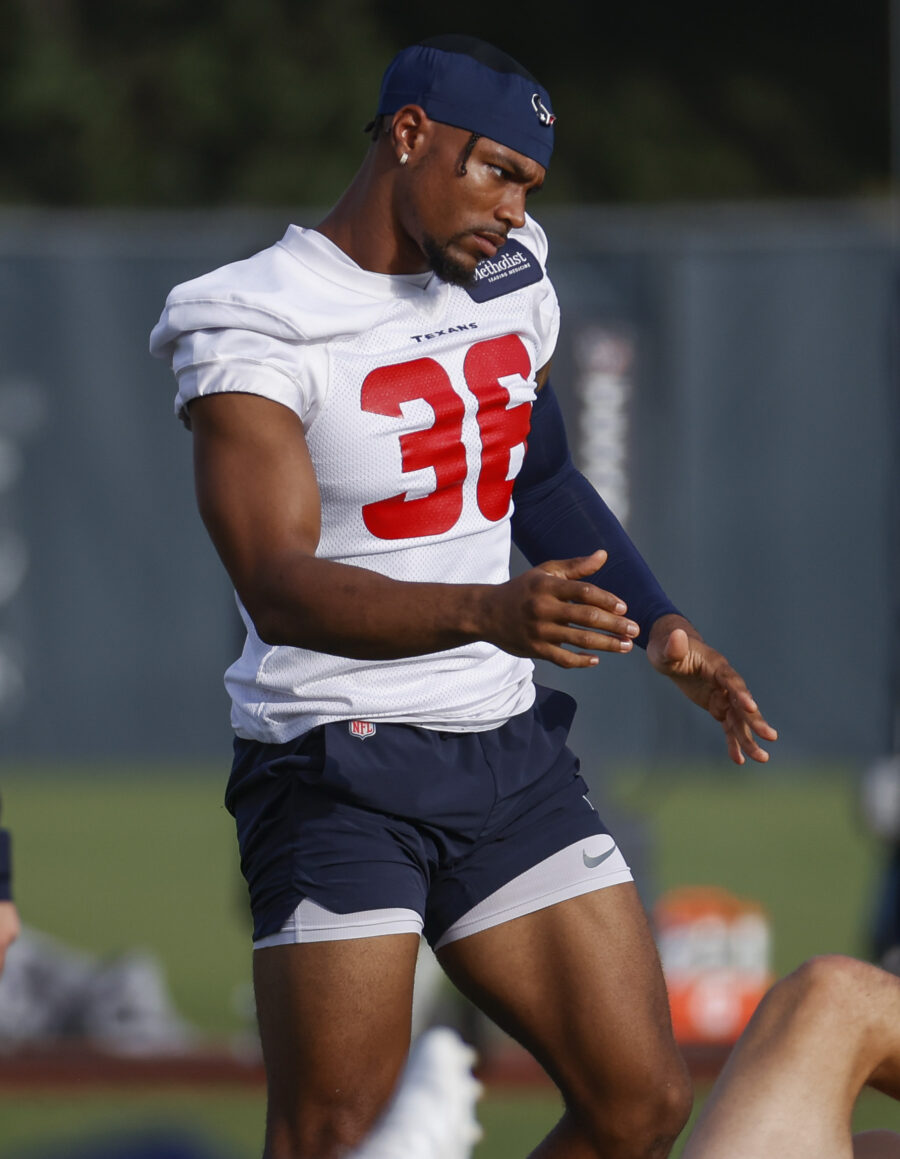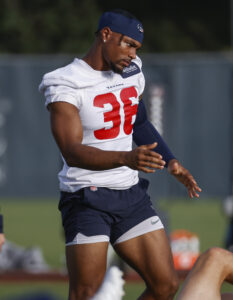 Simone Biles' sudden Green Bay ties, via husband Owens' signing, probably serves as the most memorable component associated with the Packers' free agency class. The team did add some safety depth during free agency, picking up multiple options ahead of a layered competition. The winner of the Owens-Moore-Rudy Ford position battle will be positioned, barring a late-summer addition, to start alongside Darnell Savage.
A former third-round 49ers pick, Moore has 13 starts on his resume and intercepted Patrick Mahomes in Super Bowl LIV. Moore also missed all of 2021, seeing his contract year toll to 2022, due to injury. He of a 4.32-second 40-yard dash clocking, Moore played both cornerback and safety in San Francisco. A Division II success story out of Missouri Western, Owens started 17 Texans games last season. This did not generate the former UDFA much of a market; Pro Football Focus rated Owens and Savage as two of the NFL's three worst regular safeties last season.
Re-signings:
Incentives can max out Nixon's deal at $6MM, and void years — the NFL's financial workaround of the moment — are present in the contract. Playing-time benchmarks start at the 45% threshold, and Nixon reaching 55% of the Packers' defensive snaps will earn him a total of $750K. Two- and four-interception escalators at the same $250K rates are here as well, and given the role the Packers will give him a chance to earn, these numbers should not be considered farfetched.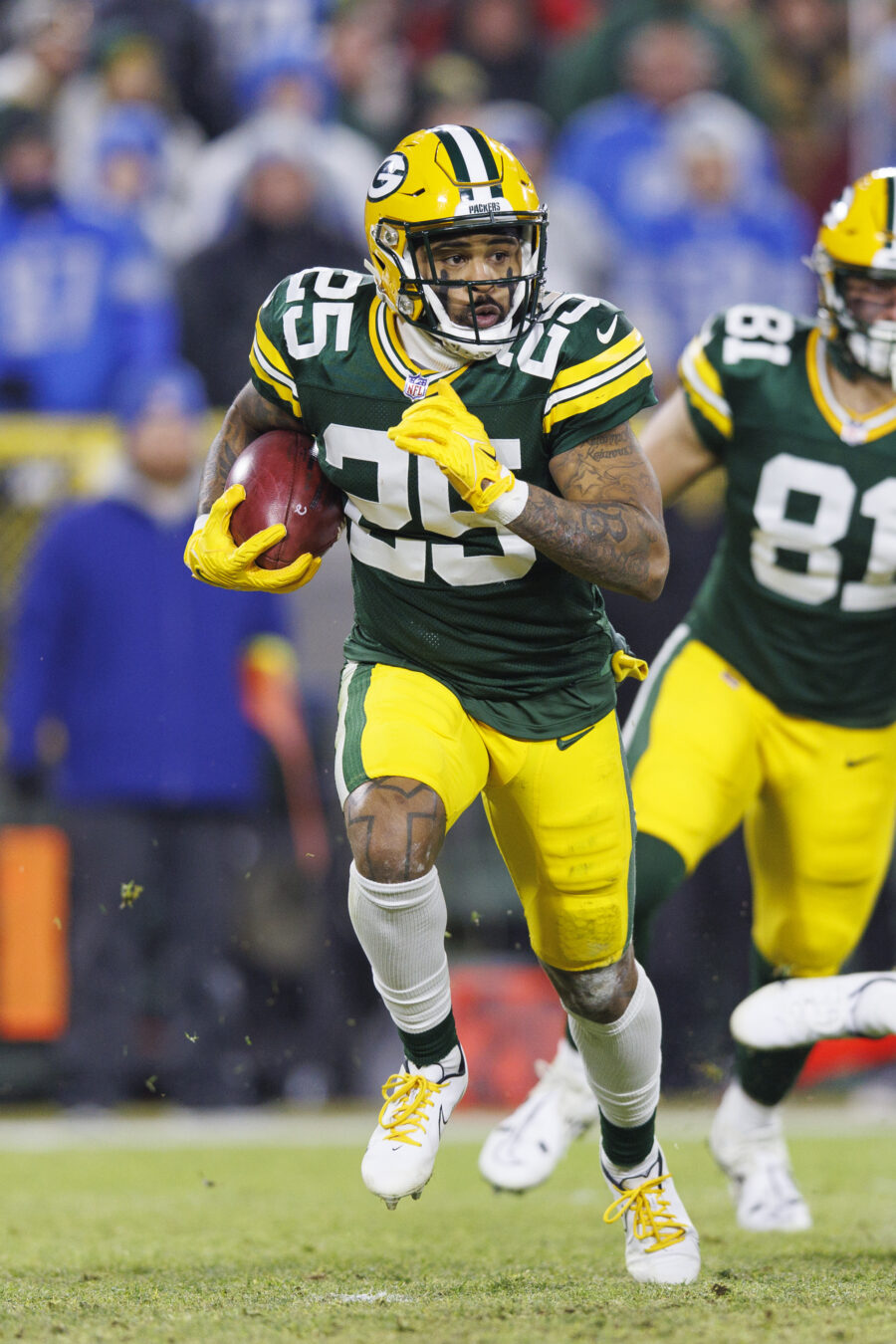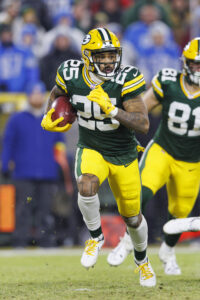 A former Raiders UDFA, Nixon trekked to Green Bay — after no Las Vegas RFA tender emerged — shortly after the team hired Rich Bisaccia as its special teams coordinator. Nixon rewarded the Packers with a first-team All-Pro season as a kick returner. While Nixon will be expected to remain in that capacity, the Packers look set to give him first dibs at their slot cornerback job. The team prefers Rasul Douglas, after he struggled in the slot, as an outside corner. As Jaire Alexander is the NFL's second-highest-paid corner, the prospect of Eric Stokes not starting looks legitimate.
The 2021 first-round pick is coming off knee and foot surgeries. Considering his draft slot, Stokes lining up as a reserve — albeit in a rotation — would be a step back. The Georgia alum has started 23 of the 25 games he has played. Alexander's early-season shoulder injury in 2021 thrust Stokes into a lead corner role as a rookie, but the two have not seen too much time together as pros. Stokes went down nine games into last season. Pro Football Focus graded Stokes' abbreviated sophomore effort poorly, slotting him outside the top 100 at the position. Though, the advanced metrics website charted Stokes' rookie year more favorably.
It would seem the Packers will want to see as much of Stokes — one of three first-round DBs on this team — as possible in 2023, as his fifth-year option decision is due in May 2024. Nixon stepped up as a Stokes replacement, pushing Douglas back outside, last season. Nixon's progress would stand to affect Stokes, though the former Round 1 selection should still be considered an important piece on a Green Bay defense full of ex-first-rounders.
Ford also grew from special-teamer to starter by season's end and has gone from 2022 Jaguars cut to the clubhouse leader to start alongside Savage at safety. The Packers reduced Savage's workload last year, leading to Ford playing a career-high 442 defensive snaps) but are planning to give the fifth-year player another chance. With Adrian Amos gone, that opens the door for Ford. A secondary featuring Nixon and Ford as regulars would be an interesting path for the Packers, but that scenario appears in play ahead of training camp.
Notable losses: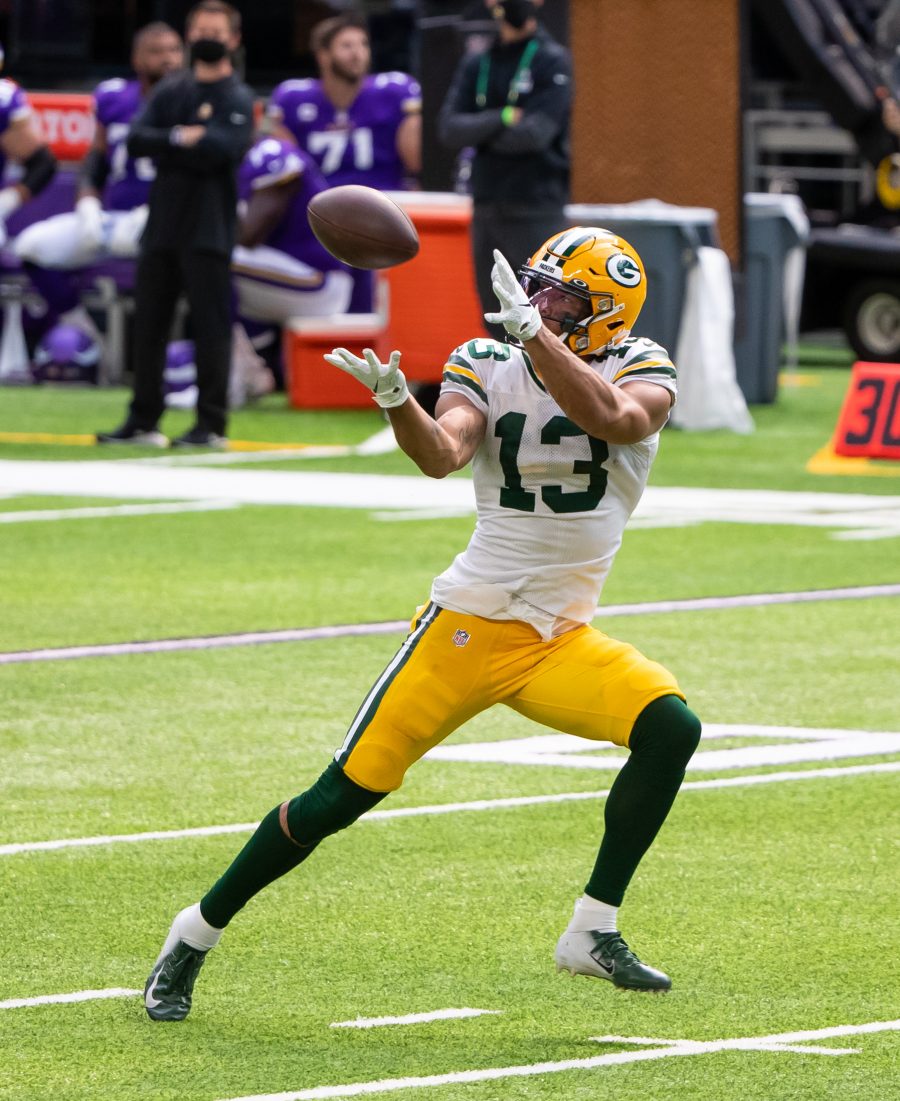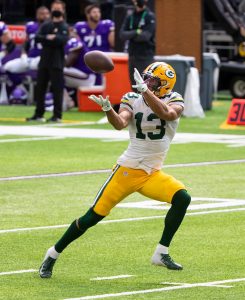 With Rodgers out and a number of yearslong veteran contributors leaving as well, big changes are coming to Green Bay's depth chart. The Packers are set to trot out a new kicker for the first time in 15 years. Amos and Lewis started for four years apiece, while Lowry lined up as a first-stringer for most of his seven-year Wisconsin run. Tonyan had been the Packers' top receiving tight end for the past three seasons. In that time, Lazard became a regular supporting-caster at receiver.
In particular, the Packers' pass-catching group will look quite different. Both the veterans who left after the Adams and Valdes-Scantling departures are now with Rodgers in New York. Lazard signed a four-year, $44MM Jets deal, while Cobb caught on with Rodgers once again post-draft. A possession receiver lauded for his blocking, the 6-foot-5 Lazard is coming off a season in which he smashed his career-high receiving total with 788 yards. The former UDFA served as a key Rodgers weapon even when Adams and MVS were in the picture; Lazard caught 14 touchdown passes from 2021-22. As Rodgers-to-New York became imminent, Lazard contacted the team about a deal.
Cobb, 32, certainly did not produce on the level of his first Packers stint, but he still provided a veteran presence and 792 receiving yards during his second Green Bay stay. Lewis, 39, may not be a certain departure just yet, but the acclaimed blocker is not expected back. Lewis joined Lazard and Cobb on Rodgers' Jets wish list. The ex-Jaguars first-rounder did not miss a game as a Packer and ranked as PFF's fifth-best run-blocking tight end last season. Considering Lewis played between 422 and 487 snaps in each of his four seasons, the Packers' run game could take a hit if he exits. Lewis is aiming to become the first pure tight end to play an 18th season.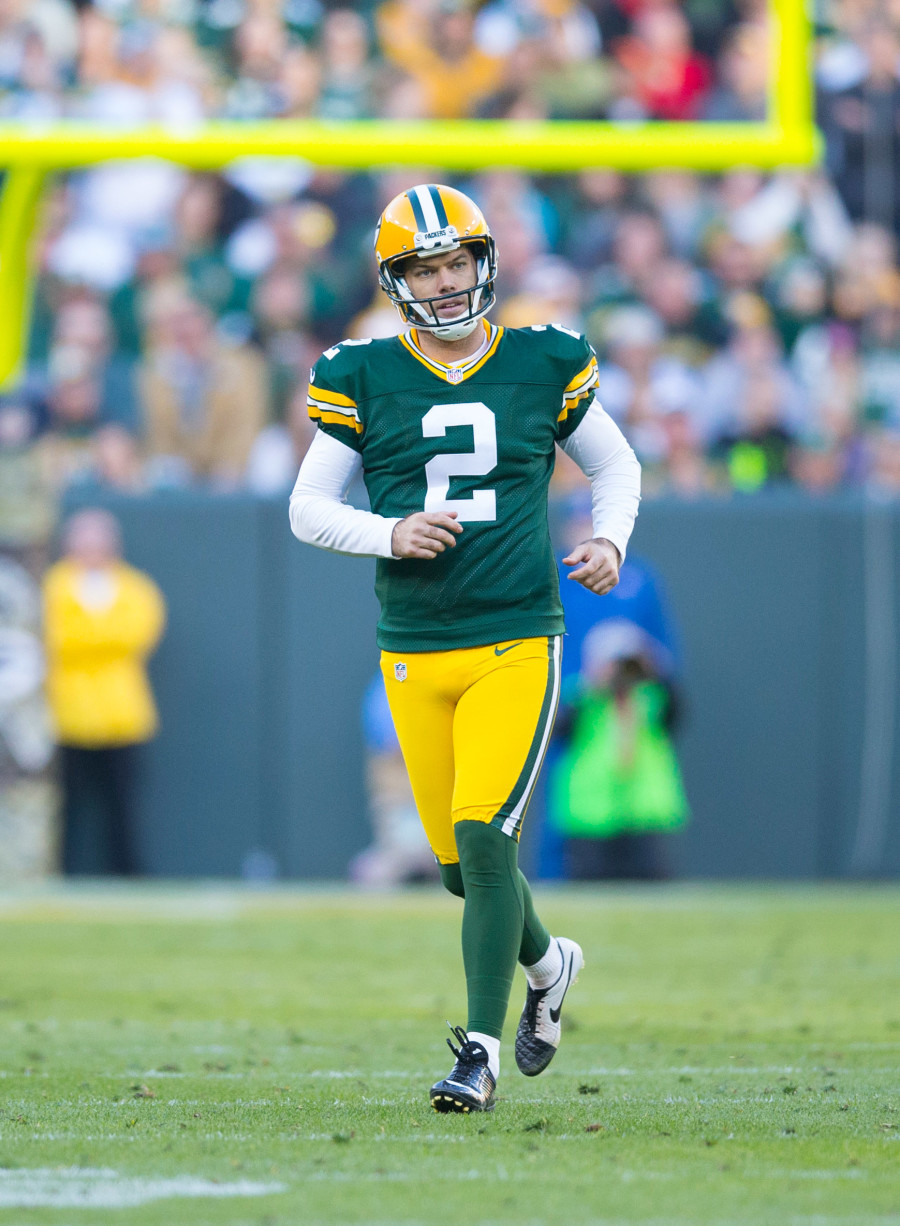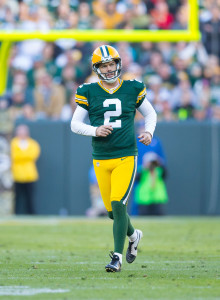 Tonyan made it back for a 17-game season, an impressive feat after suffering an ACL tear in late October 2021, but he did not come close to matching the 11 touchdowns he scored in 2020. Tonyan did total 470 yards on a career-high 53 catches. Had the Packers run it back with Rodgers once again, he would have preferred Tonyan be re-signed. As Green Bay is going with Love, Tonyan signed with the Bears to team with Cole Kmet. The Bears added Tonyan on a one-year, $2.65MM deal. That represented a low bar for the Packers to clear, but the draft showed they are moving in a younger direction at tight end.
Amos and Crosby loomed as free agents the team could potentially circle back to, but the veteran safety joined the growing number of ex-Packers (Rodgers, Lazard, Cobb, Billy Turner, OC Nathaniel Hackett) in New York.
Crosby, who will turn 39 before Week 1, remains a free agent. The Packers' Anders Carlson draft choice signals an end to Crosby's Green Bay tenure. The Colorado alum began his career during Favre's final year and signed four contracts with the Packers. Rocky points transpired late in Crosby's tenure. He failed to make even 74% of his field goal tries in 2021, though the 16-year veteran connected on 86.2% of his attempts last year. Playing out a four-year, $36MM contract, Amos started every Packers game in that span. He graded as a top-20 safety, per PFF, from 2019-21. In need at the position following the news of Chuck Clark's ACL tear, the Jets will bank on the 30-year-old defender bouncing back from a down 2022.
Extensions and restructures: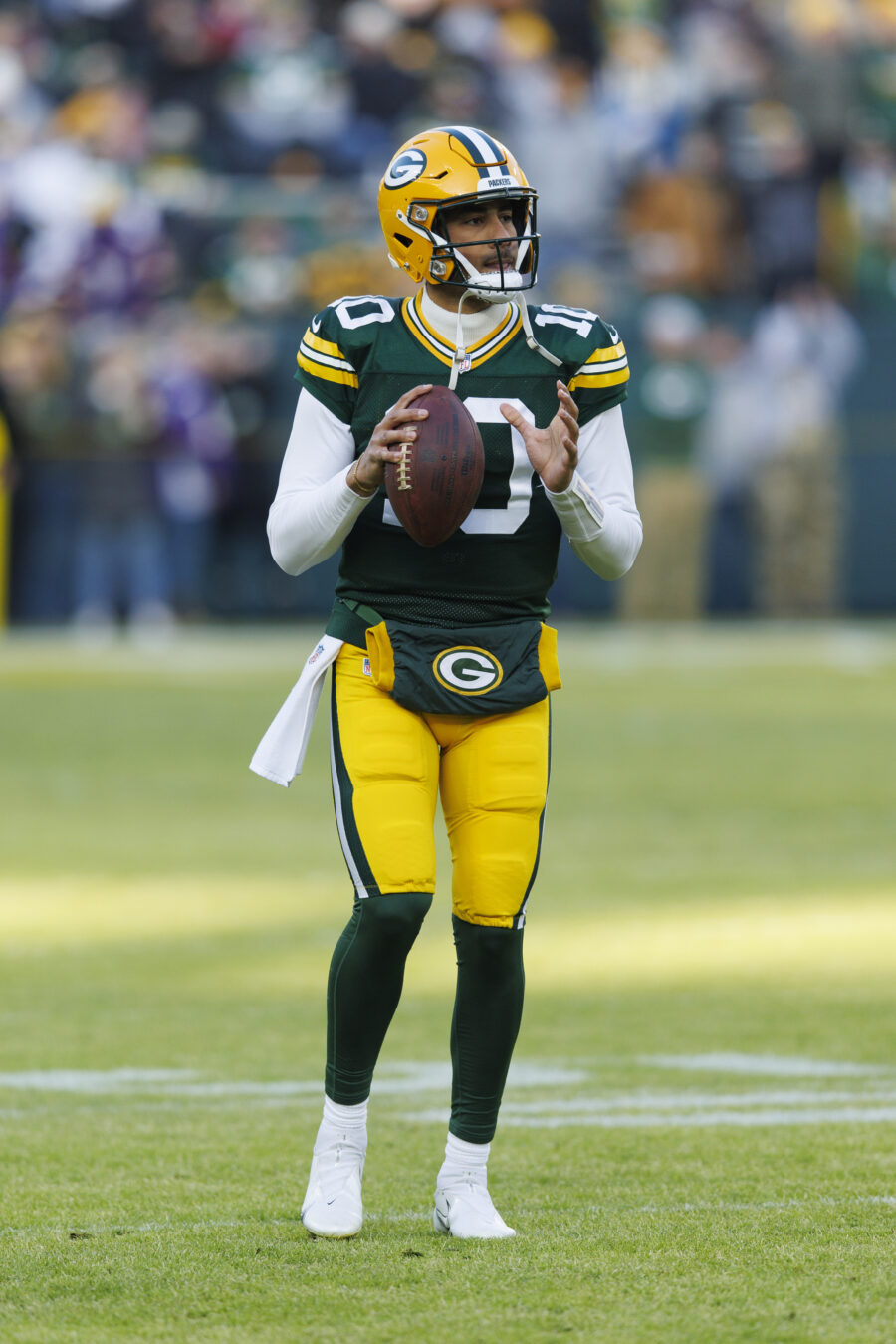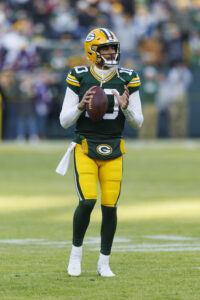 Facing an option call on a player who has never operated as a full-time starter, but one who looms as a significant part of their future, the Packers encountered a decision unlike any in the option era. A handful of teams have reaped incredible benefits from building around a rookie-QB contract. Since the 2011 CBA created the team-friendlier rookie pay scale, the Chiefs, Eagles and Seahawks won Super Bowls using this formula. The Rams and Bengals also rode the unmatched roster-building tool to a Super Bowl. The 49ers reached Super Bowl XLVII with Colin Kaepernick starting, but they still had Alex Smith's veteran deal on their books. The Packers veered further in that direction, keeping Rodgers for three Love seasons and giving the decorated starter a record-setting raise in 2022. As a result of another three-year QB apprenticeship, the Packers negated their ability to build around Love's rookie deal.
Even after committing to Love via the Rodgers trade effort, the Packers were believed to be undecided on the latter's option. This uncertainty led to a unique extension.
Love agreeing to this extension surprised many, as his potential fifth-year option salary ($20.27MM) came in well north of his new guarantee figure. The Packers will still make Love prove it, despite paving the way for the 24-year-old signal-caller to finally start. But Love will collect more Year 4 money than his first-round peers — no other 2020 first-rounder has signed an extension — and have the opportunity to cash in again if he fares well. The Packers seeing Love's behind-the-scenes progress turn into in-game growth will position the ex-Mountain West Conference performer for a true QB extension in 2024. Of course, Love (83 career pass attempts) faltering would make all parties involved look bad.
Gutekunst staked his reputation on Love. Predecessor Ted Thompson bet on a freefalling Rodgers in 2005, drafting him as Favre retirement talk swirled. Thompson ended up buying low on an all-time great. Love was not viewed as a Rodgers-caliber prospect, and the Packers parted with assets to trade up for him. Doing so without informing Rodgers irked the Green Bay icon and provided a clear line of demarcation in his Packers career (and his relationship with Gutekunst). While many worried Rodgers would be a drastic step down from Favre, Thompson secured legacy points when no such drop-off took place. Rodgers led the Pack to eight straight playoff berths, though that did follow a 6-10 debut season (with a career-high 13 INTs) in 2008.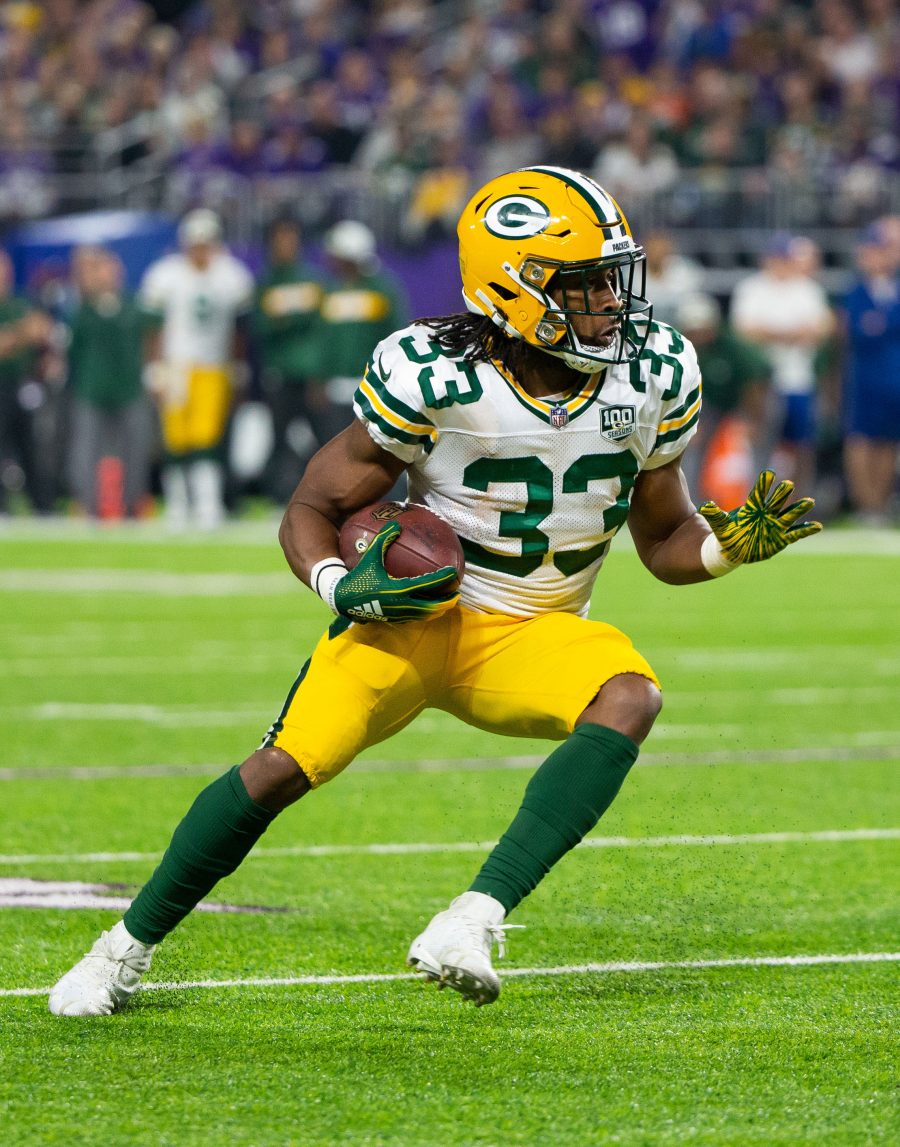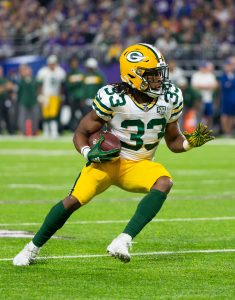 The 49ers enjoyed 20 seasons with Hall of Fame quarterbacks; the Joe Montana-to-Steve Young bridge extended through the 1998 season. The Packers feature historically unparalleled QB luxury, however, as the Favre-to-Rodgers baton pass led to a 31-season stretch across these two eras. When the span began, the Packers were not exactly in great shape. Three of their eight home games took place in Milwaukee each season for more than two decades, and no non-strike-year playoff berths transpired between 1973 and 1991.
The odds are obviously against Love offering Rodgers-like production, but the franchise will aim for QB immortality by installing a third top-tier passer in this line. If Love does not pan out, the Packers will join numerous teams that failed to find a viable successor to a longtime standout. It will be interesting to see how many years the Packers give Love, should the 2019 Division I-FBS INT leader struggle this season.
Love's ascent will also come as the Packers eat $40.3MM in dead money — roughly $200K shy of the Falcons' record-setting sum from the Matt Ryan trade — this year. None of the charges will extend to 2024, giving the Pack a fresh start after Rodgers' cap hold still comprises nearly 18% of the team's 2023 payroll. Following the Packers restructure that created the $40.3MM number, the Jets are still in the process of a second reworking of the complex contract.
Preparing to absorb the Rodgers dead-money hit, Green Bay made an early strike during an offseason in which the running back position has found itself under siege. The team gave Jones 2023 security, via the above-referenced guarantee, but dropped his salary from $8.1MM to $1.1MM. Although three void years are now present in Jones' deal, the Pack can save $11.5MM by designating him a post-June 1 cut in 2024.
While RB value has taken another dive, the Packers have to be pleased with their 2021 Jones re-signing (four years, $48MM). The former fifth-round pick amassed 1,506 scrimmage yards — including a career-high 1,121 on the ground — last season and remains one of the league's best multipurpose backs. The Packers will roll out their Jones-AJ Dillon tandem for a fourth year. Contract-year Jones complement Dillon wants to re-sign with the team, but 2024 will bring bigger-picture decisions after a stable period at the position.
Draft:
The Love pick represents a modern Packers draft outlier. Excluding their trade-up for the quarterback in 2020, the Packers have not drafted an offensive player in Round 1 since tackle Derek Sherrod in 2011. On-brand, Green Bay chose Van Ness at No. 13. Van Ness made history by becoming a first-round pick without having started a college game. At 6-5, 272 pounds, Van Ness blazed to a 4.58-second 40-yard dash at the Combine. His skillset gives the Packers options regarding front-seven alignment.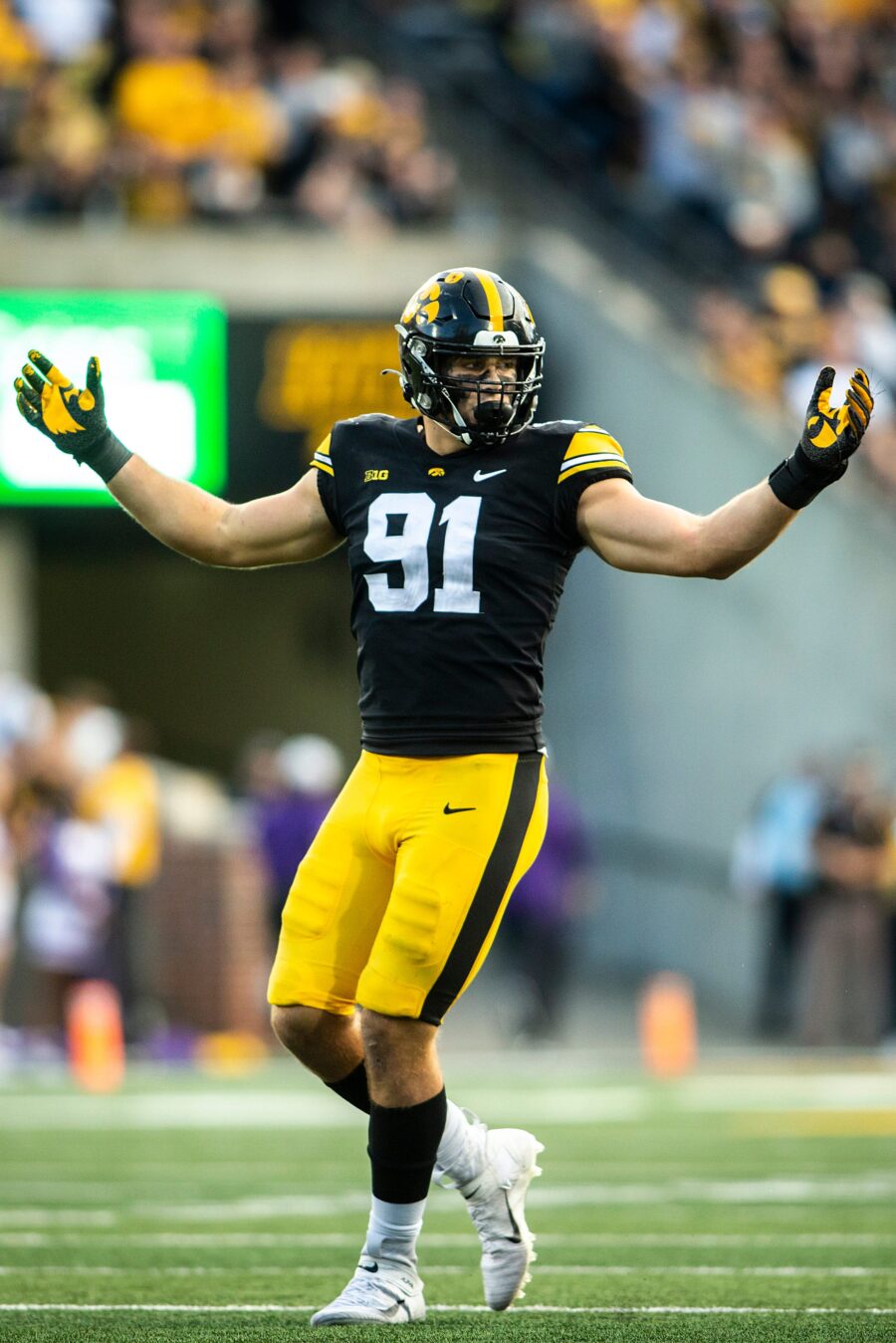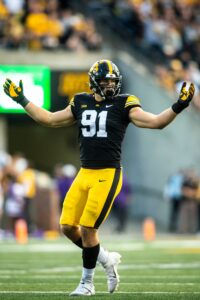 In addition to losing Lowry and Reed in free agency, the Packers have outside linebacker Rashan Gary coming off an ACL tear. Preston Smith is also going into his age-31 season. Van Ness displayed ability to rush from the outside and inside at Iowa, tallying 13 sacks and 19.5 tackles for loss over his final two seasons. Putting too much on the college backup's plate will be a matter the Packers probably consider, but teams often cross-train offensive linemen. It would be interesting to see if the Packers give their intriguing rookie multiple roles from the start.
Tight ends flew off the board in Round 2, after only one (Dalton Kincaid) went on the first night. Musgrave was one of five tight ends chosen in the second round; he ended up following Sam LaPorta (Lions) and Michael Mayer (Raiders) as the fourth tight end chosen in this draft. ESPN's Scouts Inc. rated Musgrave as the No. 31 overall prospect, signaling potential value for a Packers team that has not chosen a tight end in the first or second rounds since taking Bubba Franks in the 2000 first.
The Pack are betting on Musgrave's potential, as he totaled 304 receiving yards as a junior and played only two games last season. He will team with Kraft, who also missed part of his senior year due to injury. Kraft, however, did produce a 780-yard season in 2021 to put himself on the draft radar from the Division I-FCS level. With Tonyan gone, the Packers are counting on rookie-year production — a dicey proposition at this position — from their two Day 2 tight ends.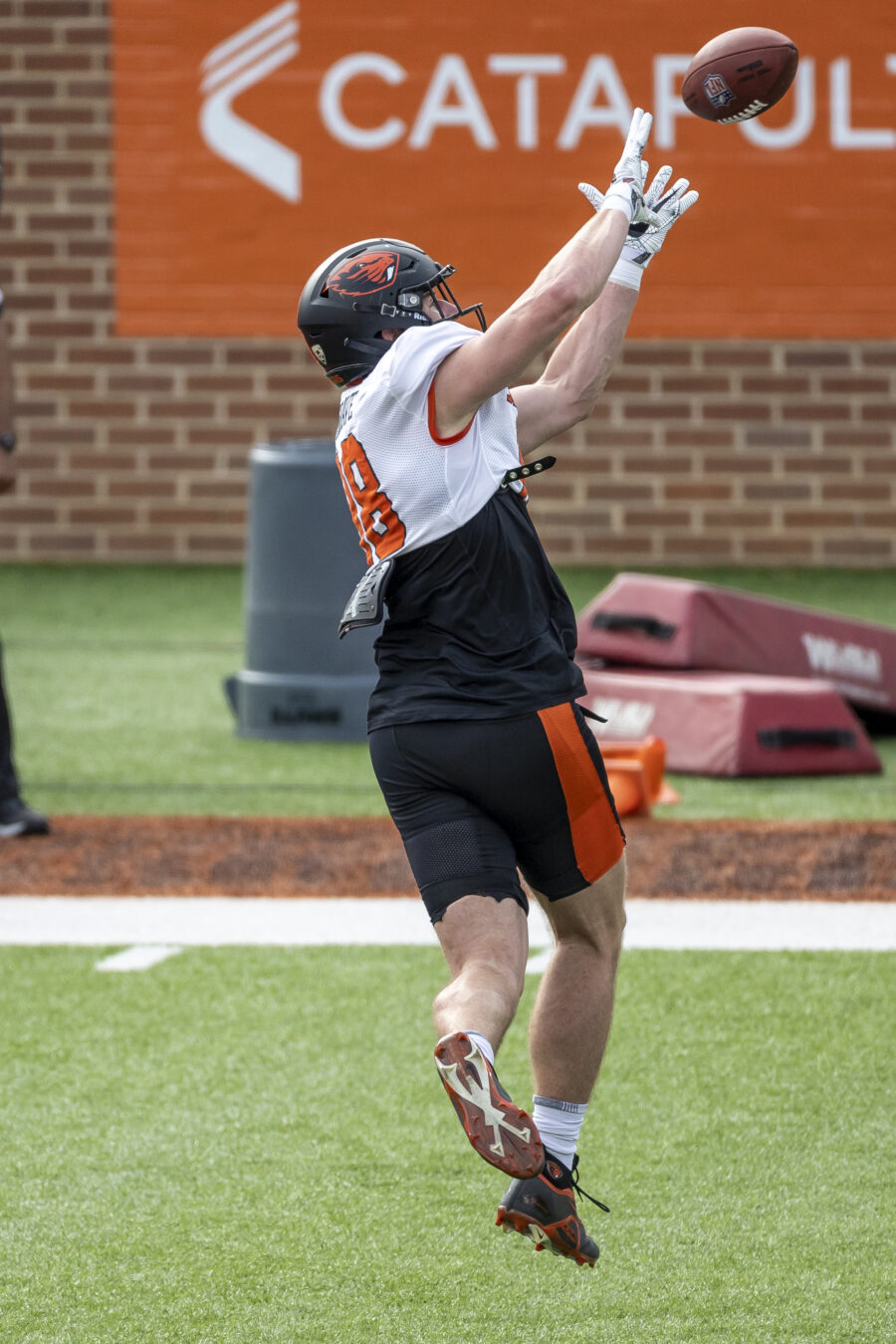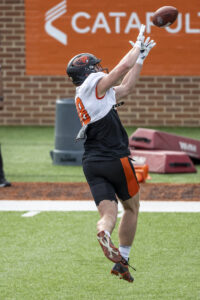 When Rodgers debuted, Donald Driver served as a veteran presence alongside youngsters Greg Jennings, Jordy Nelson and James Jones. No such option exists for Love, who has a host of first- and second-year options at his disposal. Acquired after the Packers traded down twice in Round 2, Reed is the top rookie set to join 2022 picks Christian Watson and Romeo Doubs.
The Packers are seemingly quite confident in their ability to develop wideouts from the second round. Jennings, Nelson, Cobb and Davante Adams panned out as Round 2 selections. Of course, Rodgers had plenty to do with that. The makeup of Green Bay's receiving corps points to the team seeking early Reed production. Reed surpassed 1,000 yards as a junior but amassed only 636 in 11 games last season. Undersized at 5-10, Reed is capable of playing inside and outside.
Linked to Jaxon Smith-Njigba, the Packers — rather than troll Rodgers by finally selecting a Round 1 wideout days after the trade processed — stayed on message by passing on a first-round receiver for the 21st consecutive draft. Potential aside, it does seem the Packers are taking an unnecessary risk by not adding a veteran to help provide some security for Love in his debut season. Matt LaFleur said earlier this offseason a veteran would be considered, but the Packers do not appear prepared to add one before training camp.
Other:
Top 10 cap charges for 2023:
They of back-to-back NFC No. 1 seeds from 2020-21, the Packers are not characterizing this effort as a rebuild. The team still has strong suits on which to rely — an upper-crust offensive line, one of the NFL's best backfield tandems and a defense housing seven first-round picks — as Love takes the reins. This year's NFC is also light on surefire contenders, providing upward mobility for teams like the Packers.
If the strides the Packers have seen from their longtime QB2 show up on gamedays, Green Bay will wind up in the playoff mix. Both Favre and Rodgers began lengthy playoff streaks in their second seasons as starters; can Love capitalize on a thinner NFC and beat the all-time greats to the punch with an earlier postseason journey?
Follow @PFRumors