The Kyler Murray homework clause showed signs the team's recommitment to its previous nucleus may not work out, but it was difficult to predict just how far the Cardinals would fall. Murray struggled through his worst season, one that ended with an ACL tear, and the Cardinals bailed on the Kliff Kingsbury and Steve Keim extensions less than a year after authorizing them. While the Titans joined the Cards in ditching a GM they had extended earlier in 2022, Arizona pulled the plug on its head coach as well. As a result, this franchise appears to be transitioning into a clear rebuild.
Coaching/Front Office:
Keim's tenure produced high points, one of them including the only 13-win season in Cardinals history (2015). The team could not follow up that Carson Palmer-led effort, and the QB's retirement preceded a 3-13 campaign. Bidwill still gave Keim the opportunity to hire a third head coach (Kingsbury). Draft misses plagued Keim in Arizona, but despite those and the extreme DUI arrest in 2018, the GM lasted 10 years and secured an extension following the Cards' 2021 playoff berth. The organization is still on the hook for Keim money through 2027, with the longtime exec out of football, but it altered its blueprint by making an outside hire to replace him.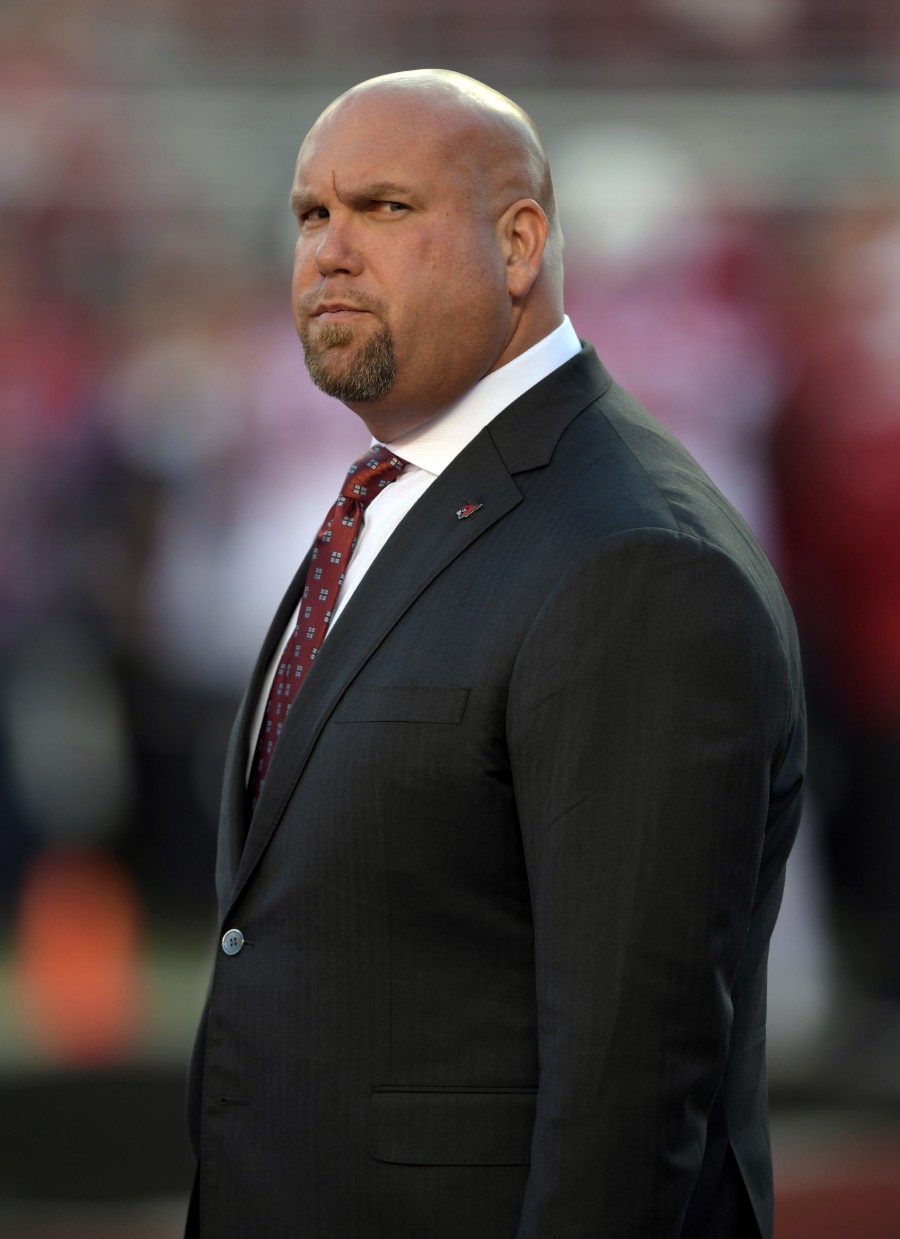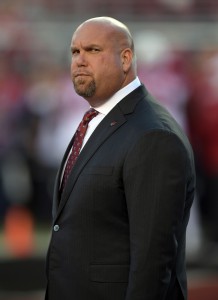 The Cardinals promoted Keim from within in 2013 and elevated his predecessor, Rod Graves, from in-house in 2003. Coming into this offseason, Bob Ferguson (hired in 1996) represented the franchise's last outside addition for the GM role. With the Cardinals being unable to sustain success under Graves or Keim, the objective became an outside hire. Ossenfort beat out Bears assistant GM Ian Cunningham for the position, but a report also indicated Cunningham turned down the job. Regardless of how Ossenfort reached this post, it will be on him to attempt to revive the Cardinals.
The latest ex-Bill Belichick staffer given a chance to lead a team, Ossenfort indeed spent the bulk of his professional career in New England. The Minnesota native worked his way up from the personnel assistant level to the Patriots' director of college scouting by the time his 17-year Foxborough run ended in 2019. The Titans hired Ossenfort as their player personnel director, under fellow ex-Pats staffer Jon Robinson. Ossenfort, 45, interviewed for five GM jobs from 2020-23, receiving interest as the Titans continued to voyage to the playoffs while lacking a top-tier quarterback. After spending his career helping the Patriots extend their dynasty and keeping the Titans on the contender tier, Ossenfort has taken over a fixer-upper in Arizona.
Bidwill and Keim's Kingsbury hire drew criticism in the moment, with the team firing a Black coach (Steve Wilks) to hire someone recently fired from a college HC job. Kingsbury drove the bus for Murray (over Nick Bosa), even with the Cardinals choosing Josh Rosen 10th overall in 2018. Murray turned out to be a good investment at the time, zooming to two Pro Bowls and giving the Cardinals their most exciting homegrown QB in team history. Kingsbury had the Cards at 10-2 in 2021, winning multiple games with Colt McCoy at the helm that year, but the team's second-half downturn and wild-card blowout loss proved indicative of its direction. While Kingsbury expressed shock upon being fired months after signing a through-2027 extension, rumors about his shaky job security — amid reported clashes with Murray — lingered for months. Kingsbury, 44, is now back at USC.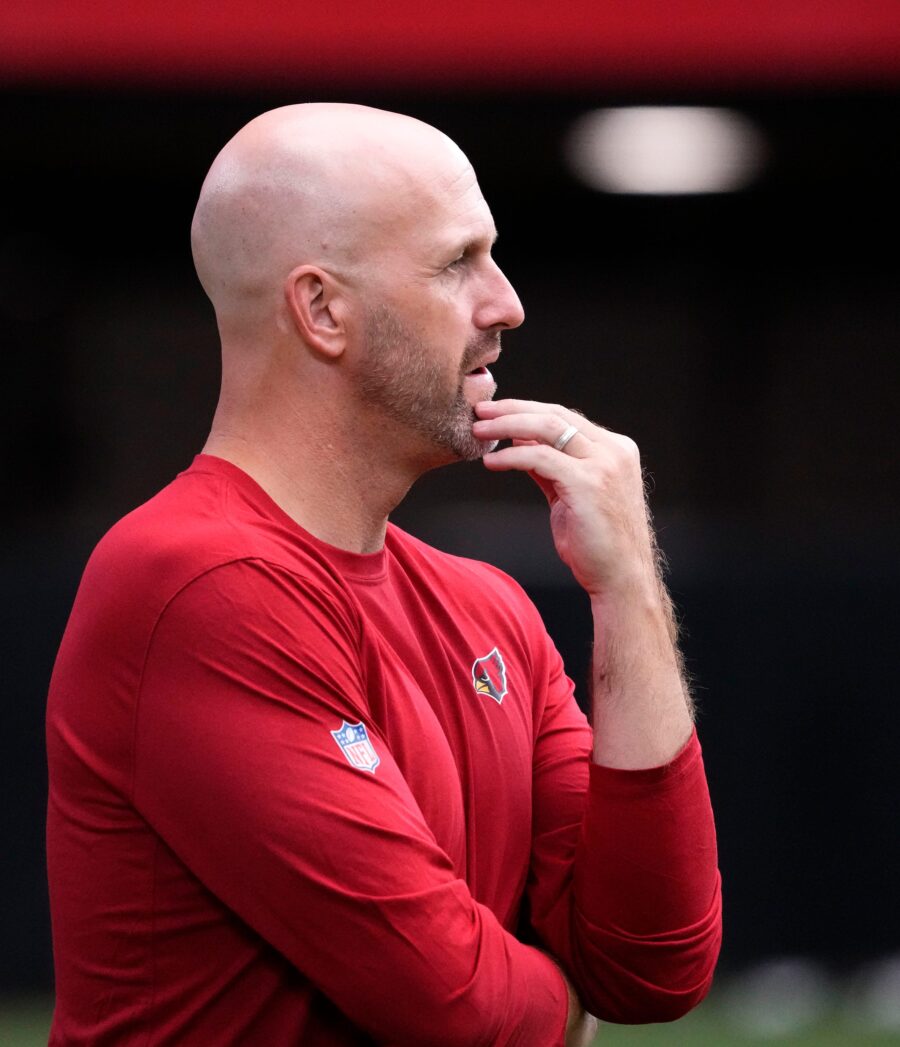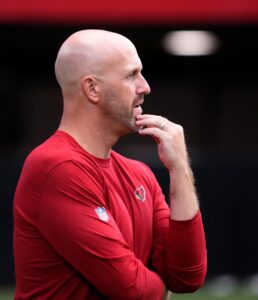 Ossenfort conducted a lengthy search to replace Kingsbury. The process involved Sean Payton, but the Super Bowl-winning HC chose the Broncos. After Payton's Denver pledge, Dan Quinn removing himself from HC searches and DeMeco Ryans canceling his Cardinals interview, Brian Flores — an Ossenfort Patriots coworker for over a decade — pulled out of the process. In late January, the Cardinals added more names to their search. Lou Anarumo, Brian Callahan and Mike Kafka interviewed, but the Cards waited even longer to speak officially with their preferred candidate.
Gannon's Arizona path caused some issues for the Cardinals and Eagles. The two-year Philadelphia DC spoke with Ossenfort following the NFC championship game, which violated the NFL's tampering rules. Bidwill then announced he wanted to postpone a hire until after Super Bowl LVII, suggesting one of the Eagles' coordinators was on his radar. The Gannon interview did not officially take place until after the game, but a report during the Eagles' 38-35 loss indicated Gannon was all but certain to land the job. The tampering violation led to the Cardinals' third-round pick dropping 28 slots in the draft, but Gannon — hired nearly six weeks after the regular season's conclusion — became the choice.
Reminding of Matt Patricia's final act in his first Patriots stint, Gannon's defense was ineffective in the Super Bowl. Two Chiefs goal-line plays befuddled the Eagles, with no one within several feet of Kadarius Toney and Skyy Moore on walk-in touchdowns that helped Kansas City prevail in a shootout. The Cards' improper Gannon pursuit also affected Vic Fangio's Philly status.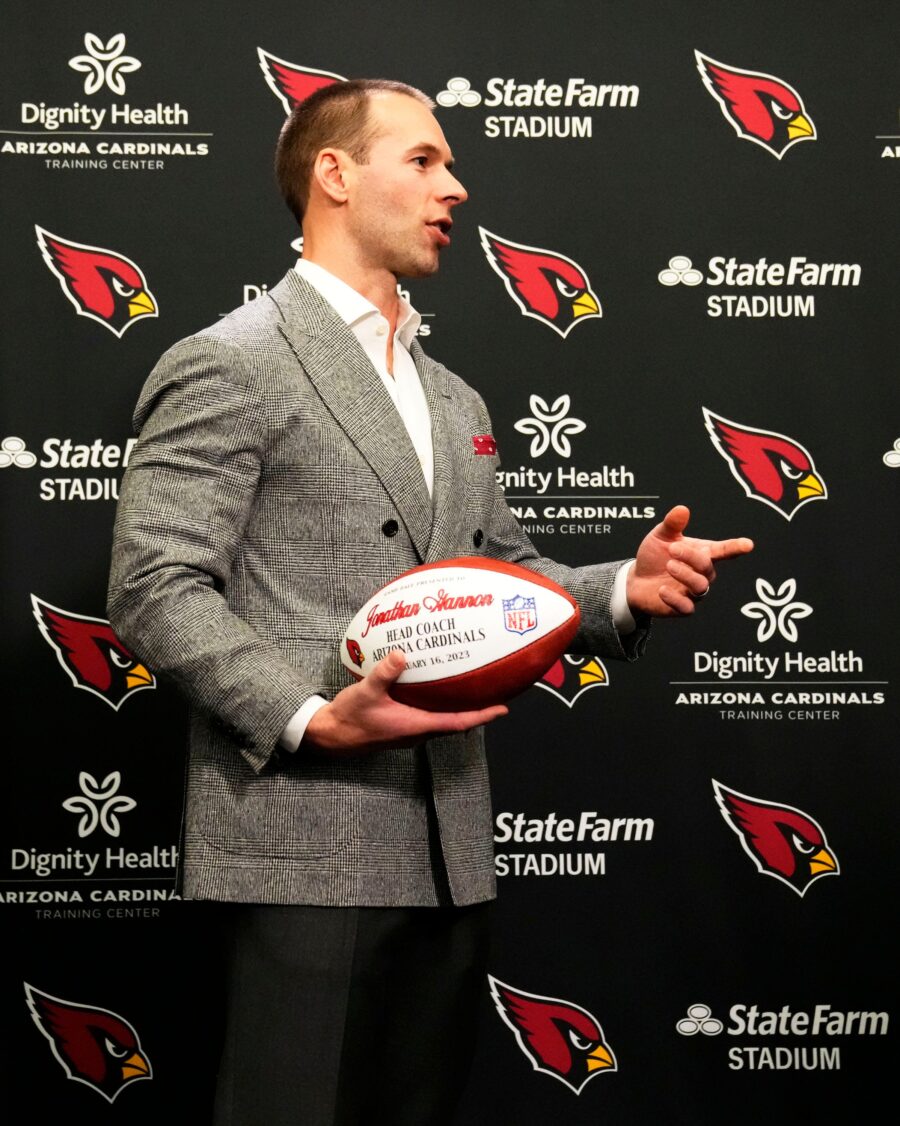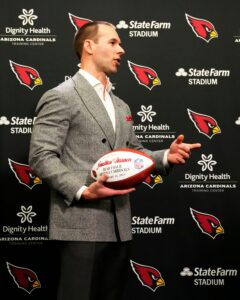 But the Eagles did make considerable strides under Gannon, who coached enjoyed top-flight personnel last season. DVOA viewed Gannon's first Eagles offering as a step down, with the unit going from 15th in 2020 to 25th in 2021. Last season, which featured the Eagles fall two sacks shy (70) of the 1984 Bears' single-season record, brought a sixth-place ranking. As Shane Steichen parlayed Jalen Hurts' improvement into the Colts' HC job, Gannon — who also interviewed for the Texans' job — rode Philly's defensive improvement into the Cardinals' top sideline job.
Separating with Joseph, the Cardinals hired the league's youngest defensive coordinator to replace him. Rallis turned 30 this offseason. While Gannon, 40, has a defensive background, he is giving Rallis the play-calling reins. Rallis spent two seasons with the Eagles, moving from the quality control level (on Mike Zimmer's Vikings staffs). The Joseph-to-Rallis play-calling transition will mark a steep experience downgrade. Although the Cardinals' defense regressed last season, Joseph turned in two top-10 DVOA showings (2020 and '21) during his tenure.
Gannon, who coached Vikings DBs for four years under Zimmer, did not overlap with Rallis in Minneapolis. But he did with Petzing, who spent six seasons on Zimmer's staff. The Kingsbury-to-Petzing transition will be more important, with the ex-Browns assistant now the top offensive coach on the Cardinals' staff. Petzing, 36, coached tight ends in Cleveland during Kevin Stefanski's first two seasons and shifted to the more appealing (for coordinator searches) QBs position last year. Jacoby Brissett's bounce-back effort undoubtedly helped Petzing, who withstood Deshaun Watson's shaky debut to land this job. Gannon will also entrust Woolfork, who spent the past two seasons on coaching fellowships in Cleveland, to be Murray's position coach. The Cardinals will be light on staff experience this season.
Free agency additions: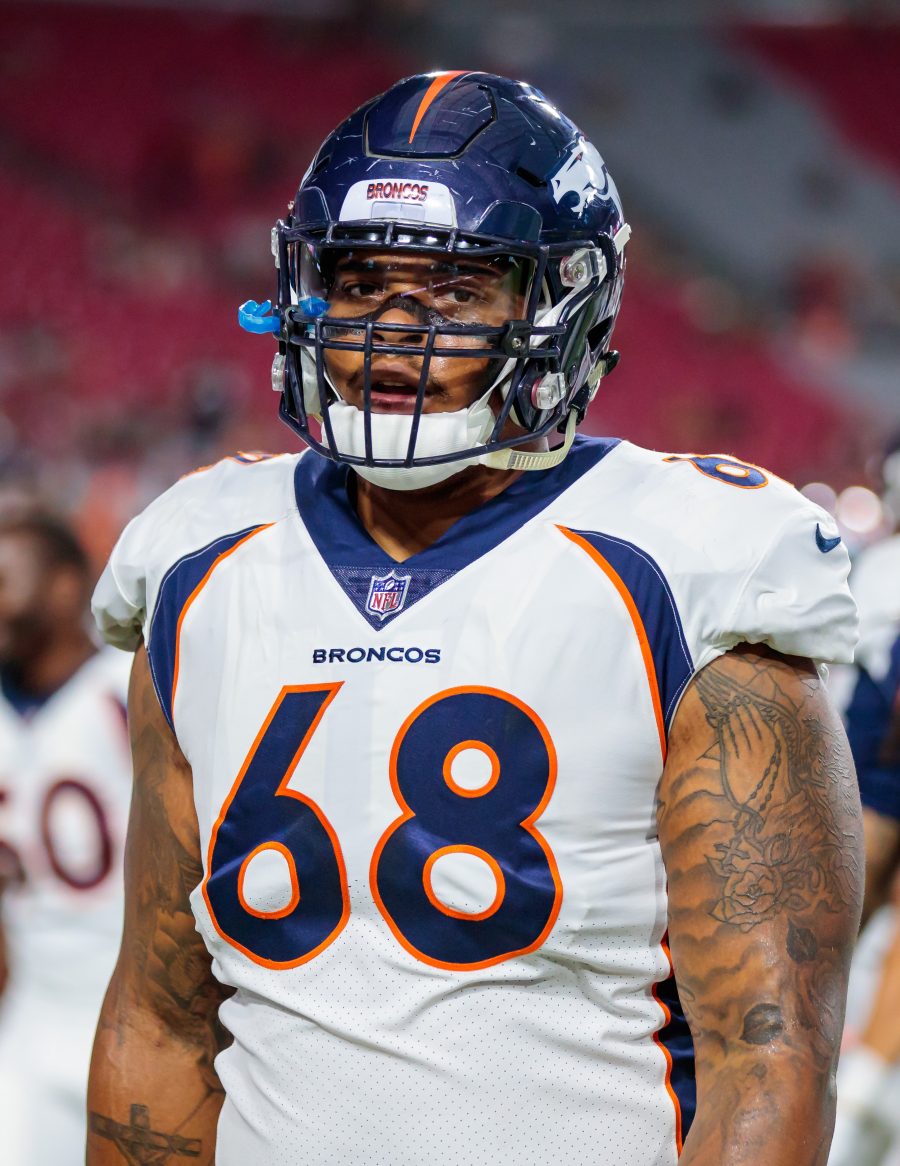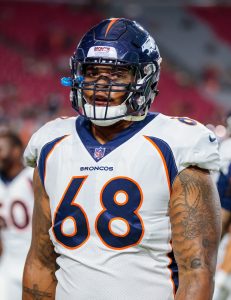 For the time being, the Cardinals have both Froholdt and Wilkinson in place as starters. A Week 1 starting assignment would be new territory for Froholdt, who boasts connections to Ossenfort (as a 2019 Patriots draftee) and Petzing (as a two-year Browns blocker). Froholdt made six starts with Cleveland last season. Wilkinson (36 career starts) has tackle and guard starter experience. The Broncos turned to Wilkinson after Ja'Wuan James' Week 1 injury in 2019; the former made 12 right tackle starts that year. Wilkinson also opened last season as the Falcons' left guard, but a knee injury limited him to nine games. The Cardinals have Wilkinson stationed as their left guard starter.
The Panthers released Elflein two seasons into a three-year contract. Elflein, 29, started at center and guard in Carolina. A hip injury ended his 2022 season after six games. The Panthers did not have a first-unit opening for the ex-Vikings draftee this year, but the Cardinals could probably use his services. And Petzing and Gannon were in Minnesota when he was drafted. Even if Elflein (64 starts) usurps Wilkinson or Froholdt, the Cardinals will be rolling with low-cost veterans at three of their five starting O-line posts.
Gannon and Rallis brought White over from Philly, and his contract is in line with how the non-Tremaine Edmunds–Bobby Okereke linebacker market played out. After signing a one-year, $3MM Eagles deal, the converted safety operated as a full-time linebacker for the Eagles' NFC champion outfit. Teaming with T.J. Edwards, White totaled 110 tackles and seven passes defensed. The Eagles used the ex-Chargers draftee on 75% of their defensive snaps. Pro Football Focus slotted White, 27, as a top-35 off-ball linebacker in 2021 and '22.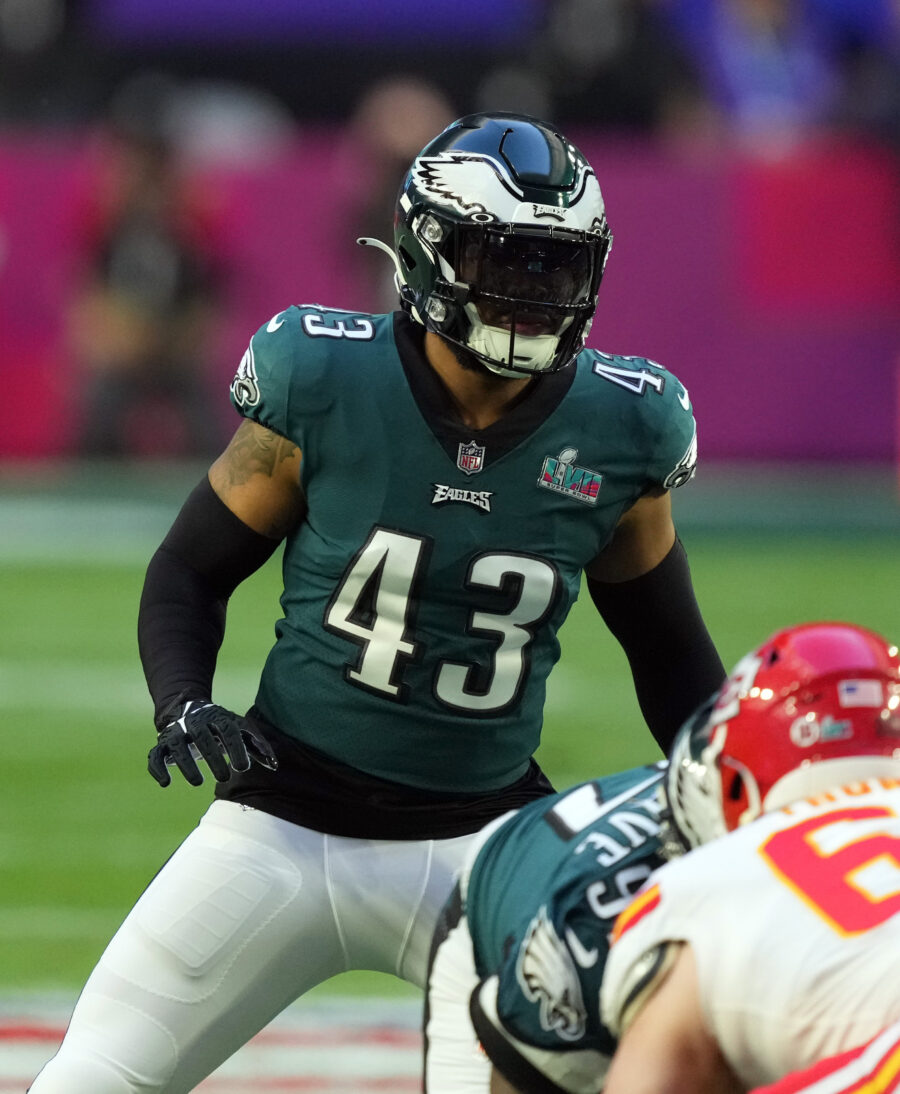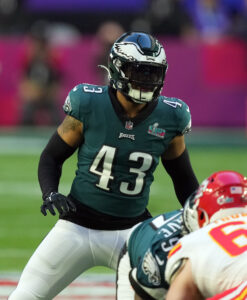 Considering Isaiah Simmons is now a full-time DB and Zaven Collins has shifted to the edge, White figures to see even more playing time in Arizona. He and Barnes, a 23-game Packers starter from 2020-21, emerged as the first-string ILBs on Gannon's first Cardinals defense. The Cardinals do not have much in the way of draft picks or dollars invested at the off-ball linebacker spots, making White the clear centerpiece. Barnes, 25, sustained an ankle injury in Week 1 of last season. That halted his run as a Packers starter, but it looks like the Cardinals are readying to give the former UDFA another first-string run.
Pascal, 28, was with Gannon in Philly and Indianapolis. While the frequent T.Y. Hilton sub could not beat out Quez Watkins for a regular Eagles role, he does have two 600-yard receiving seasons on his resume. The Cards are planning to use more two-tight end sets to capitalize on their Zach Ertz–Trey McBride duo, but beyond Marquise Brown, this is a thin receiving depth chart. Pascal should have a better chance to carve out a steady role than he did on an Eagles team rostering A.J. Brown and DeVonta Smith.
Re-signings:
Stationed at right guard, Hernandez has a clear role on the latest Cardinals O-line; Beachum does not. As Rodney Hudson, D.J. Humphries and Justin Pugh went down with major injuries last year, Beachum started all 17 games. The Ossenfort-Gannon regime brought Beachum back, but he is currently slotted as a swing tackle. Beachum's contract does align with that role, and mentoring first-rounder Paris Johnson Jr. while representing veteran depth may suit the 34-year-old blocker well at this point in his career. That said, if a team like the Jets or Patriots called the Cardinals about the recently re-signed tackle, he would likely be available given the NFC West team's present state. Beachum has started 147 games over the course of his 11-year career.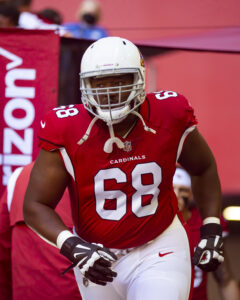 No market formed for Hernandez last year, but the former Giants second-rounder did a bit better in March. While the ex-New York starter did not fetch a big-ticket deal, he collected more guaranteed money compared to his first Cardinals contract. On a line that may feature two journeyman starters and a rookie, Hernandez (69 starts) stands to provide value. Although he joined Humphries, Pugh and Hudson in missing time last year, the UTEP alum returned from IR to finish a 13-start season. PFF rated Hernandez 30th among guards in 2022.
Marco Wilson is the only lock to start at corner; Rallis has labeled the competition for the other two jobs as wide open. Arizona's first depth chart places Hamilton ahead of Boyd and Fenton. With Simmons' move to DB set to make three-safety looks common, the non-Wilson CB contingent may be vying for one job. Hamilton suffered serious burns from a late-summer kitchen accident but re-emerged as a Cards cornerback regular. Hamilton logged a 61% snap share, which was easily the career backup's highest usage rate as a pro. PFF slotted Hamilton as a top-40 player at the position as well, but a number of younger options will push the 30-year-old defender this year.
This will be Prater's 17th season. The long-range specialist made 88% of his field goal tries last year — his best accuracy rate since 2015. Prater is 12-for-16 from 50-plus yards, a ledger that includes a 62-yard make, in two Cardinals campaigns. At 39, he is the league's oldest active kicker.
Notable losses:
The Cardinals already slipped from sixth in defensive DVOA in 2021 to 24th last year. Their defensive personnel then took a number of hits in the spring. Watt, Allen, Murphy and Golden are gone, and splashy moves did not deliver replacements. The Cardinals' defensive teardown does little to hide this regime's intentions for 2023.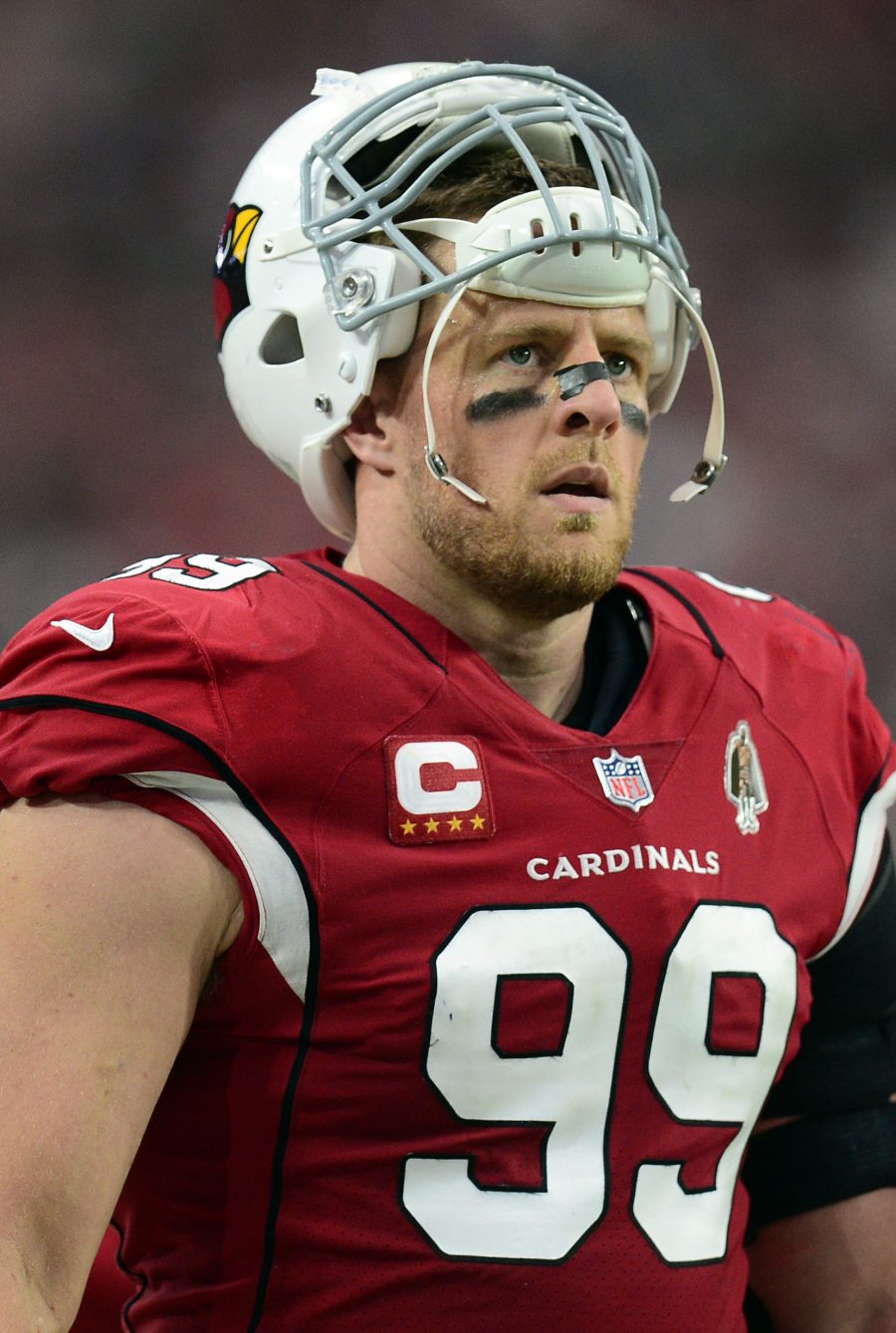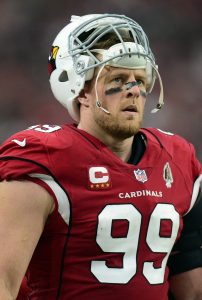 Aaron Donald has delivered a better career than the contemporary he is most often compared to, but it is tough to argue against Watt's peak. The three-time Defensive Player of the Year became one of the NFL's biggest stars despite playing for perhaps the league's lowest-profile franchise. Since sack counting became official in 1982, Watt is the only player with two 20-plus-sack seasons (2012, 2014). The 21st century's top three tackle for loss seasons all belong to Watt, whose 39 TFLs in 2012 are 11 better than any non-Watt performance since 2000. While Watt's body frequently betrayed him, he delivered one of the greatest stretches by any player in NFL history. Barring a comeback, the new CBS analyst will join Tom Brady in Canton (assuming no second Brady unretirement commences) in 2028.
The Cardinals received quality Watt work on his two-year, $28MM deal. After the legendary D-line presence missed half the 2021 season due to injury, he resurfaced with a 12.5-sack finale that included 25 QB hits and seven passes defensed. It would have been interesting to see Watt wind up with a Super Bowl contender, but an October heart scare keyed a retirement after 12 seasons.
Watt served as a mentor for Allen, who led all D-linemen with eight passes defensed last season. The late-blooming third-round pick finished with 20 QB hits. Allen followed Vance Joseph to Denver. Watt and Allen's exits leave the Cardinals short on answers for QB pressure.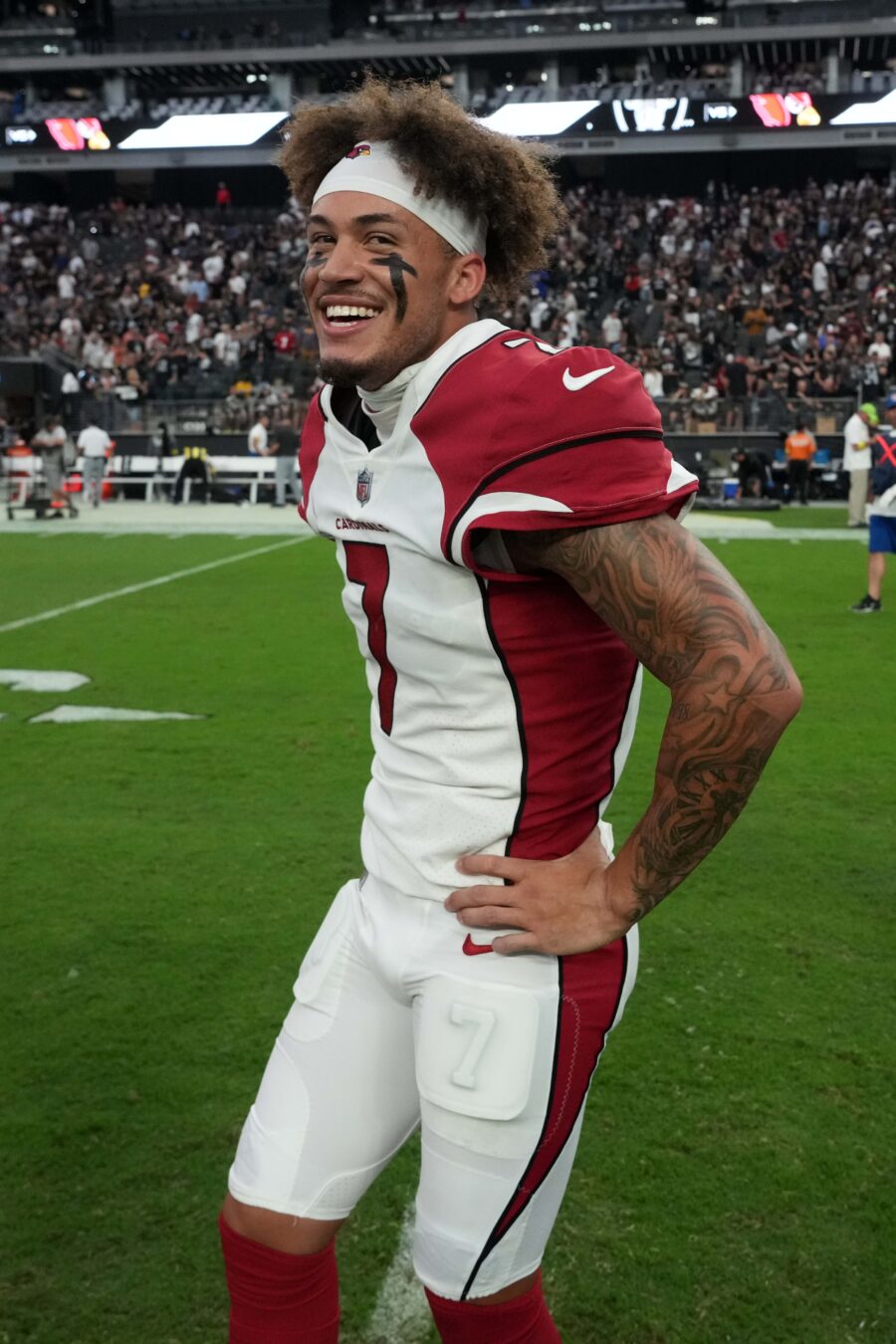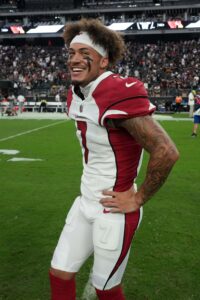 Relying heavily on Murphy in the two seasons since Patrick Peterson left, the Cardinals did not do much to replace their top corner. Murphy, who followed Peterson's path to Minnesota, offered Arizona a quality option inside and outside. The Cardinals put a lot on the four-year veteran's plate. Will Wilson be up to the task as the new de facto Cards CB1?
The Golden cut created $3MM in cap space but took away another pass rusher to effectively strip the team of all proven pressure artists. Golden racked up 11 sacks in 2021, playing opposite Chandler Jones, but only produced 2.5 in 17 games last season. He is now in place as the Steelers' third edge rusher. Golden's exit will open the door for 2022 Day 2 picks Myjai Sanders and Cam Thomas (three rookie-year sacks apiece).
Teams inquired about Hopkins' availability before the 2022 deadline, and the former All-Pro ended up a trade-rumor fixture this year. Hopkins kept his Houston-era momentum going in 2020, after signing a two-year, $54.25MM extension that belatedly impacted the receiver market, but fell off due to injuries and a PED ban. The suspension voided Hopkins' no-trade clause, and the Cards discussed him with the Bills and Chiefs. The long-rumored suitors wanted the Cardinals to eat some of Hopkins' salary in a trade, but after the Ravens gave Odell Beckham Jr. $15MM guaranteed, Hopkins balked at any adjustment to facilitate a move. This led to the Cardinals cutting bait, after indicating he was in their 2023 plans, and eschewing the post-June 1 option.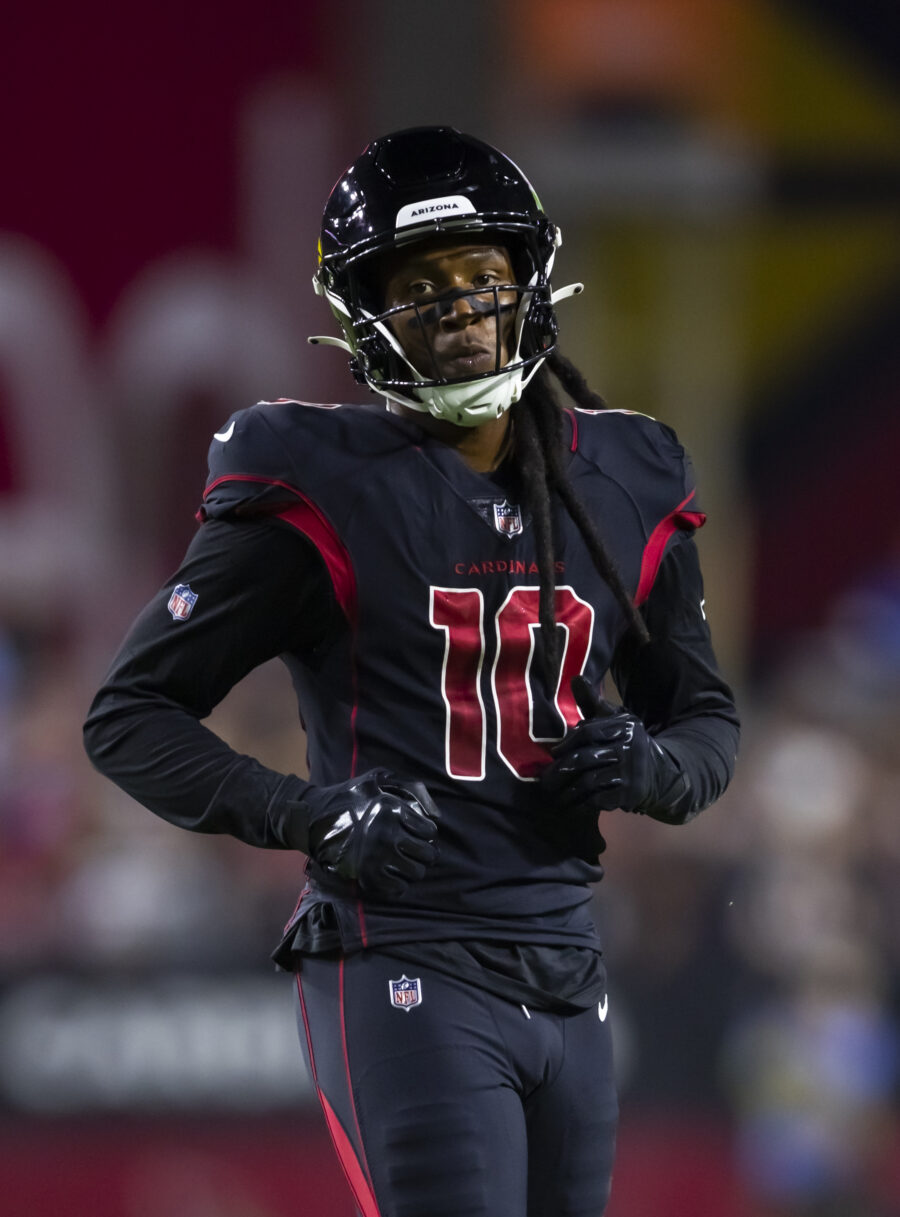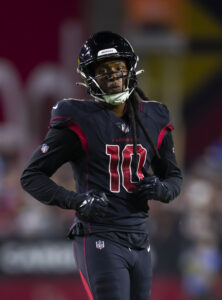 Already making Hudson and Watt (for procedural purposes) post-June 1 releases, the Cardinals used up their allotment. They are eating all of Hopkins' dead money ($21.1MM) this year, moving the contract off their books by 2024. New regimes often operate this way, caring little for cap penalties associated with past contracts. This Hopkins move, however, supports the stance the Cardinals will take their lumps in 2023.
Upon acquiring Hudson from the Raiders in 2021, the Cards gave the former Pro Bowler a three-year, $30MM extension. The veteran center did not exactly reward his third NFL team, considering retirement before last season and missing 18 games during his two-year Arizona run. Pugh fared better on his contract, playing out a five-year, $44.78MM deal and helping Murray reach two Pro Bowls and James Conner posting a surprise 18-touchdown season. An October ACL tear ended Pugh's run. The veteran guard has not signed anywhere, while Hudson is expected to retire.
A.J. Green joined Watt in wrapping a 12-year career in Arizona. Injuries did more to limit Green's form compared to Watt, and the former is not a lock to end up in Canton. But the six-time 1,000-yard receiver was one of the 2010s' best pass catchers. Although he missed the 2019 season due to injury and did not look the same on a Bengals franchise tag in 2020, Green tallied 848 receiving yards in 2021. That performance helped the Cardinals reach the playoffs as Hopkins' injury troubles began.
Draft:
The Cardinals filled some key needs with their top three picks, but the process of obtaining those selections proved more interesting. With Murray signed for six more years, teams with less solidified QB situations targeted the Cardinals' No. 3 overall pick. The Titans were among those who discussed a deal with the Cards, but after the Texans chose C.J. Stroud at No. 2, Tennessee bowed out. This opened the door to the Cardinals collecting one of the better draft-week trade hauls for a non-QB in recent NFL history.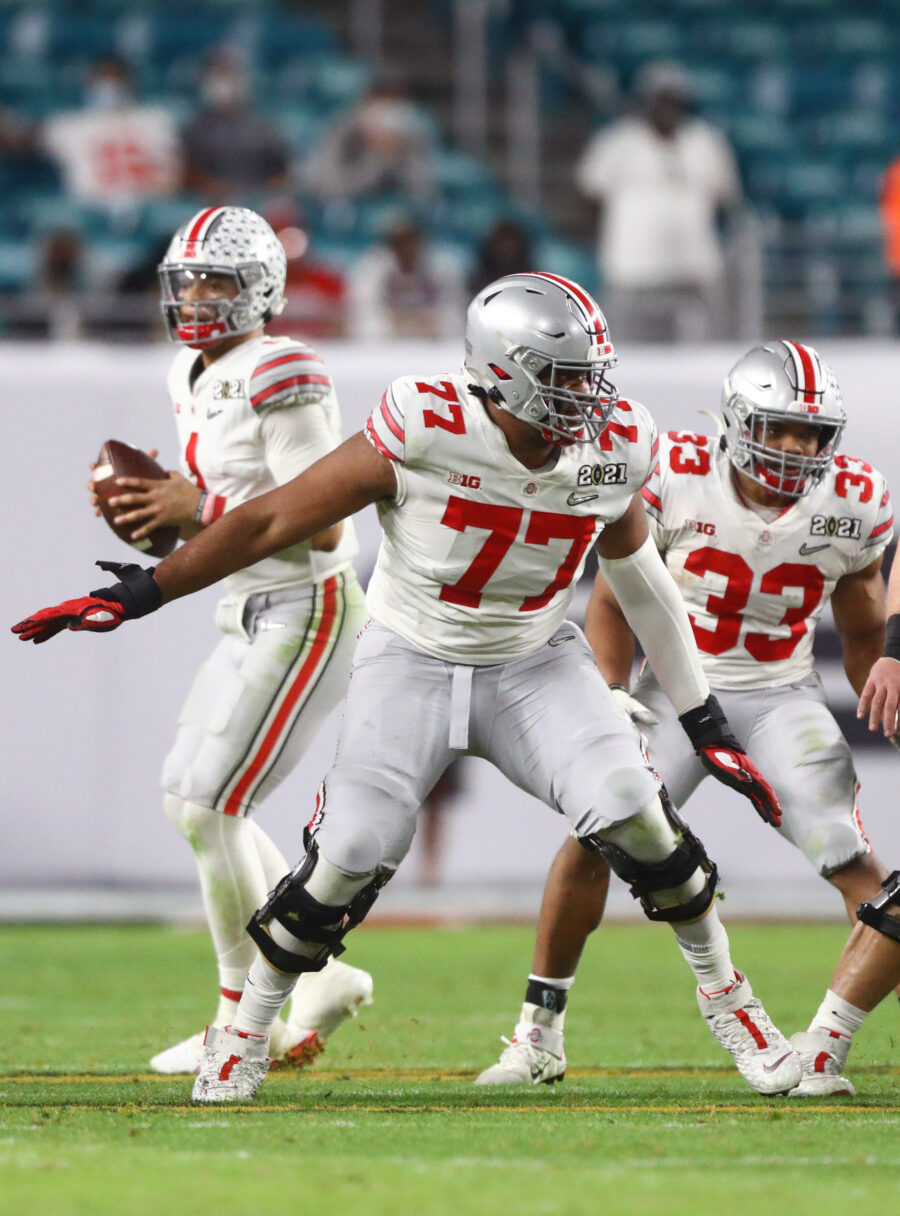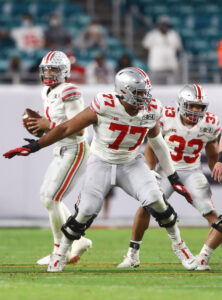 In moving down nine spots to give the Texans access to a player they were frequently connected to (Will Anderson Jr.), the Cardinals pried a 2024 first-round pick from the team with the worst 2020s record (11-38-1). The Texans' past three seasons have each generated top-three draft real estate. Considering the Cardinals' 2023 outlook, the prospect of Arizona becoming the first team since the 2018 Browns to enter a draft with two top-five picks appears realistic. The Cardinals also picked up a 2023 second-rounder and a 2024 third in the deal, which preceded a second swap with the AFC South.
A night later, the Cardinals circled back to their Titans talks and agreed to move down eight spots to give Tennessee Will Levis. This equipped Arizona with another 2024 third-rounder, arming Ossenfort's staff with six picks (two 1s, one 2 and three 3s) across next year's first three rounds.
Pre-draft buzz pointed to the Cardinals taking Johnson, with Murray helping drive that selection. And Ossenfort discussed deals with the Lions and Raiders (at Nos. 6 and 7). The Cardinals' call stopped the Lions from making a stunning pick (Jahmyr Gibbs over Bijan Robinson at 6) and paved a path to Johnson, the team's first Round 1 O-lineman pick since Humphries in 2015. Johnson played guard and tackle at Ohio State, but at 6-foot-6, the standout ex-Buckeye appears better suited for the edge. The Cardinals concur, stationing Johnson at right tackle in training camp.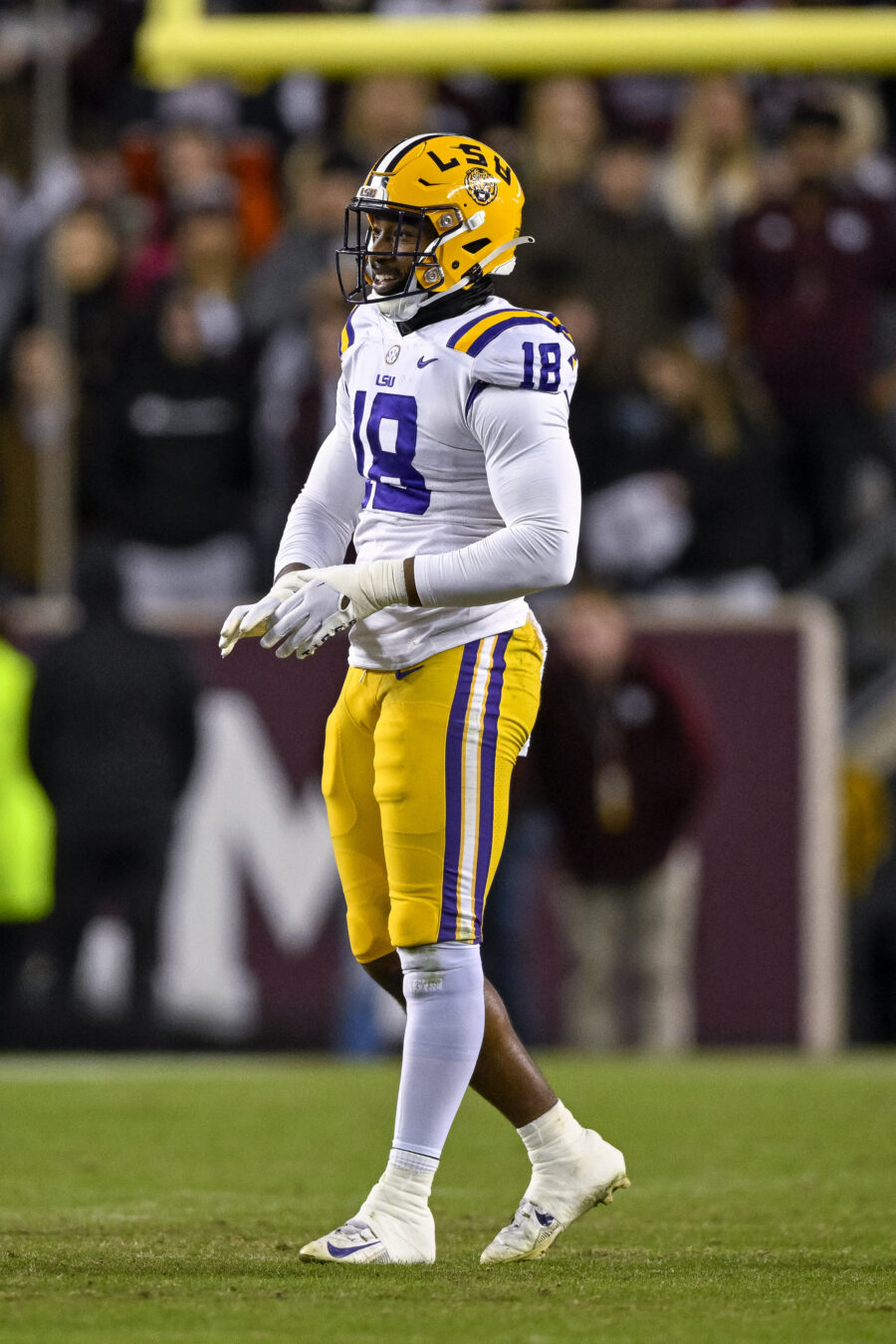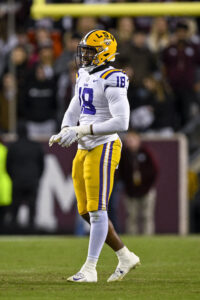 The younger brother of Giants 2021 second-round pick Azeez Ojulari, BJ Ojulari wound up going in nearly the same draft slot (Azeez went 50th overall). The younger Ojulari totaled 12.5 sacks between his sophomore and junior years, leaving LSU early. He will join a Cardinals team that lacks proven pass rushers, though Gannon's club will likely give Sanders, Thomas and Collins regular opportunities to lead the way during Ojulari's rookie year.
Williams suffered a torn ACL in October, but as a third-round pick, he is the top investment in a Cardinals cornerback corps also devoid of proven performers. The Cardinals viewed the 5-10 corner as a much better prospect compared to ESPN's Scouts Inc., which slotted him 145th. This Cardinals regime did not draft Marquise Brown, though the ex-Raven's ties to Murray may matter when assessing an extension. The Keim trade acquisition will lead the way for the Cardinals this year, but Wilson has a path to early playing time due to Arizona's receiver uncertainty beyond the fifth-year deep threat. Wilson played five Pac-12 seasons and never cleared 700 receiving yards in any of them. He only eclipsed 500 yards once, generating an atypical prospect profile.
Extensions and restructures:
The Cardinals did not let the Baker trade request devolve into a hold-in or bring legitimate trade talks. At least, no reported trade conversations took place. It will be interesting to see if the Cardinals are amenable to making a deal at the deadline involving Baker, should the team be a clear seller by that point. Baker has been in a leadership position in Arizona for years, moving there amid a run of Pro Bowl invites. It was not hard to see why Gannon, despite the defense losing several veterans this offseason, prioritized retaining him.
Baker's four-year, $59MM extension — agreed to in summer 2020 — has been since passed by six safeties, with the market ceiling now at $19MM per year. While Baker has sought a raise, the Cardinals new regime's stance against doling one out with two seasons left on a contract is understandable. The Cards' compromise guaranteed Baker's $13.1MM base salary — a modest concession since that money would have become locked in just before Week 1 — with the incentive package reaching $2.4MM. None of Baker's 2024 salary ($14.2MM) became guaranteed, however, making this a temporary resoluation.
Other: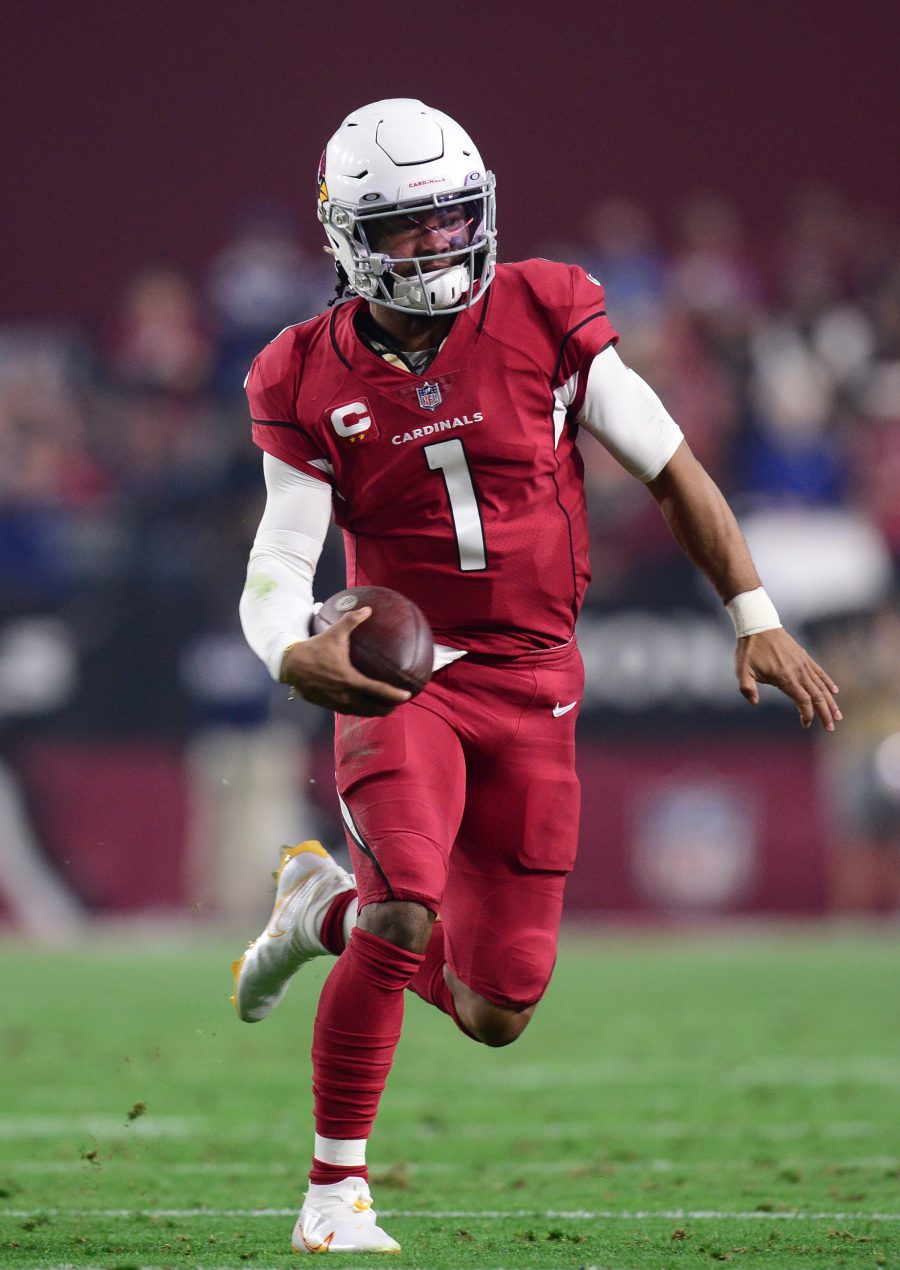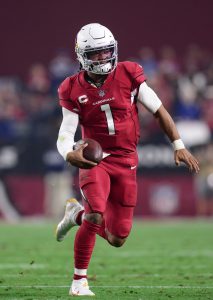 Rushing Murray back would obviously be ill-advised on the Cardinals' part, and an early-offseason report pointed to an extended absence being in play. Murray is both the face of the franchise and a player who helped influence Gannon to take the job, and the two-time Pro Bowler — whose ACL tear occurred on Dec. 12 — also represents a potential impediment toward long-term goals. Cardinals-Caleb Williams talk should be considered premature at this juncture, but if the team starts poorly and Murray remains sidelined, will there be a consideration to keep the dual-threat passer shelved for a longer period due to the team's status?
The Cardinals winding up with a Bears-like decision next year, should they obtain the No. 1 pick, would generate more intrigue since Murray has accomplished more than Justin Fields. For the time being, it would not surprise to see the ex-MLB top-10 pick begin the season on the reserve/PUP list, keeping him off the active roster for at least four games. That would provide the Cardinals time to reassess the situation in October. For now, Colt McCoy — a 14th-year veteran going into his age-37 season — is the frontrunner to start. Clayton Tune seeing time might not be outlandish, especially when McCoy considered retirement after a multi-injury 2022 — a season in which a concussion shut him down. But McCoy replacing Murray again looks to be how this season will start.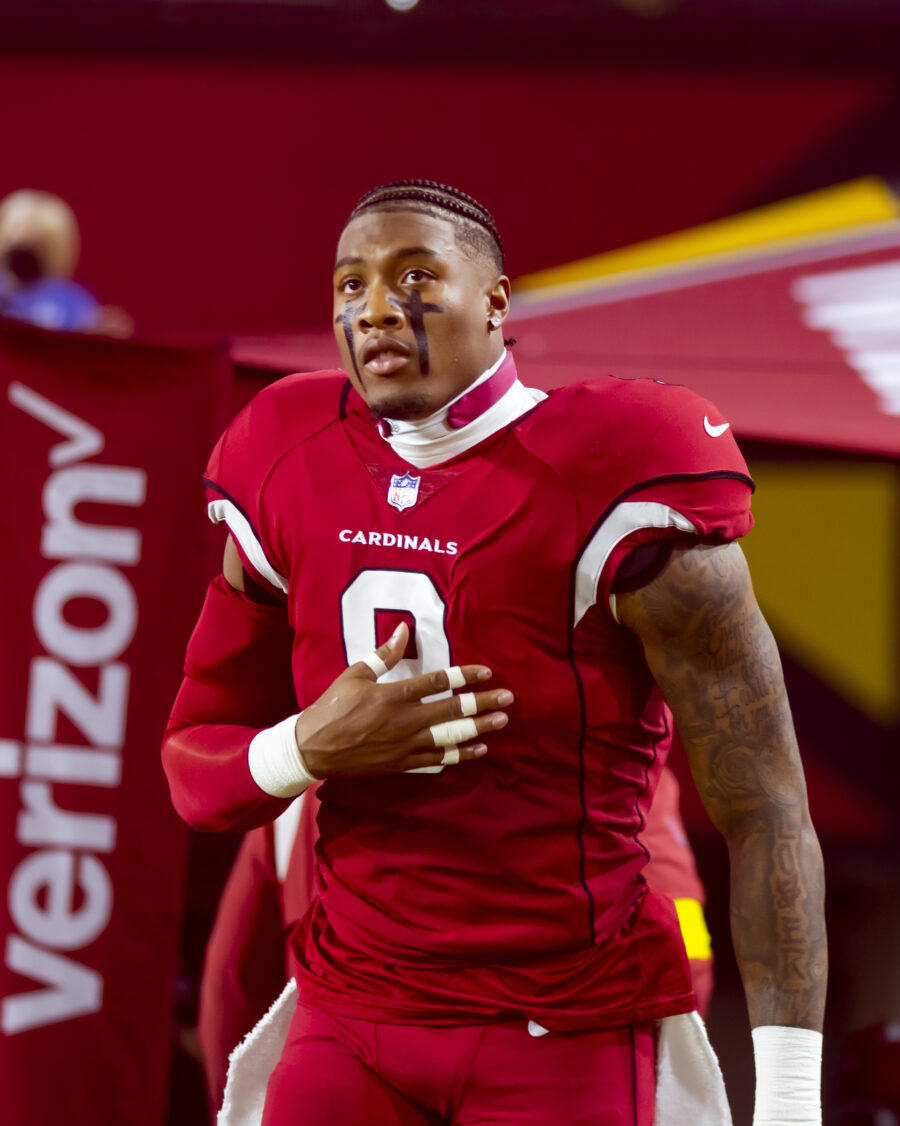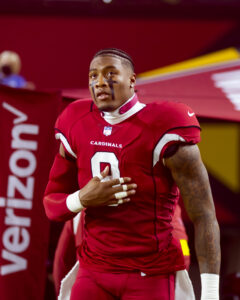 Keim, who had already drafted Deone Bucannon in Round 1 and seen 2017 first-rounder Haason Reddick moved to inside linebacker, used back-to-back first-round picks on LBs — in Simmons (2020) and Collins (2021). Neither is currently playing linebacker, with Collins trying his hand at the more valuable edge spot and Simmons officially a safety. The Cardinals used Simmons more at linebacker in 2021 but took advantage of his versatility last season, stationing him most often in the slot. Gannon gave Simmons a choice on his position this offseason, and the former top-10 pick preferred to move away from linebacker.
This sets up an interesting contract year for Simmons, who may play a regular deep safety role for the first time since high school. It would surprise if this Cardinals staff did not capitalize on the Clemson product's hybrid skillset, as it would stand to help a depleted defense. But the team has shifted resources away from inside 'backer and should be expected to deploy three-safety looks frequently. After this year's ILB market produced only two deals north of $7MM AAV, it is unsurprising to see Simmons request to work as a DB.
Top 10 cap charges for 2023:
The NFC does not look especially deep, so the idea of the Cardinals moving toward a Texans-like punt on a season cannot be considered a lock. But it is hard to find many rosters that look worse than this one. Murray's timetable, the position changes for the first-round linebackers and how recent draftees look will obviously be worth monitoring in Arizona this year. As will the prospect of seller's trades. It does, however, seem like the 2024 offseason will bring more relevant developments for the Ossenfort-Gannon partnership.
Follow @PFRumors