Entering Thursday on the Cardinals' injured reserve, Zach Ertz will see his three-season tenure with the team come to a surprising end. The veteran tight end asked for his release, and CBS Sports' J.J. Watt reports the Cardinals will grant the request.
A two-year Ertz Cardinals teammate, Watt indicates the 11th-year pass catcher hopes to sign with a contender. The Cardinals had given Ertz a three-year, $31.65MM deal in 2022, but the Steve Keim regime authorized that pact. GM Monti Ossenfort will sign off on a separation. The Cardinals have since announced the move.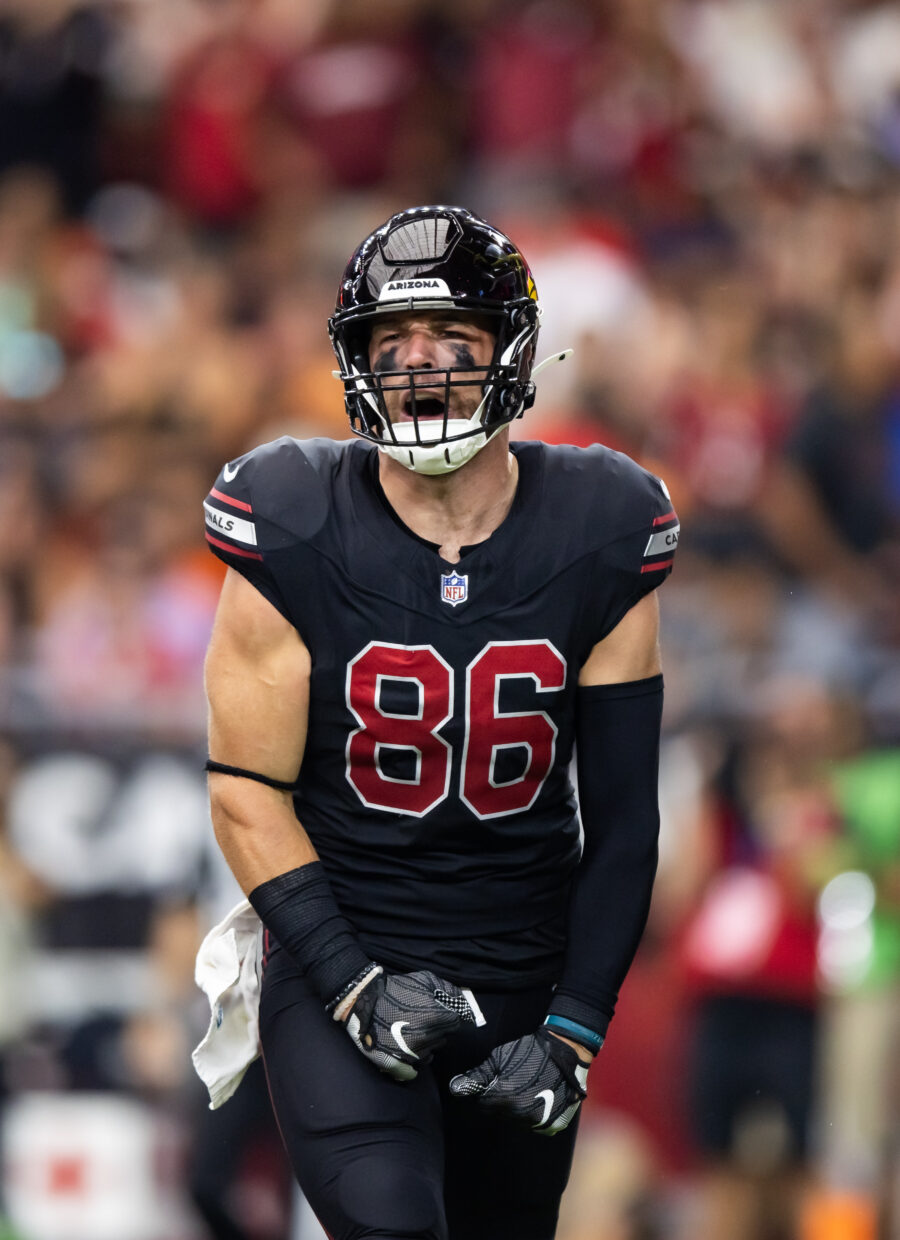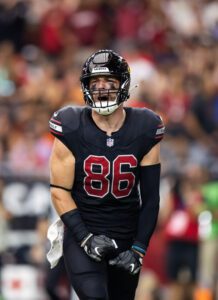 Although Ertz is a vested veteran, the trade deadline passing mandates he must clear waivers before becoming a free agent. Though, given his quad injury and $8.8MM salary, he would stand to have a decent chance of reaching free agency once again. Ertz, 33, has missed the past five games due to the quad issue. The Cardinals designated guard Elijah Wilkinson for return this week, but Ertz remained on IR. It is unclear if he is ready to return, but now that he is off Arizona's IR, teams will be able to check on this matter.
A team considering an Ertz claim would be responsible for just more than $2.5MM in remaining base salary. Teams can certainly afford this claim, and Ertz's productive past should at least prompt some to consider it. Ertz is due a $7.96MM base salary in 2024, but that amount is nonguaranteed. But the accomplished tight end has missed significant time in each of the past two seasons.
The Cardinals will be hit with a few million in dead money, but the team has shifted to a rebuilding direction since hiring Ossenfort. In exchange for this release, NFL.com's Ian Rapoport adds Ertz agreed to give up a game check. He earns more than $517K per game.
Since re-signing Ertz, the Cardinals chose Trey McBride in the 2022 second round. The Colorado State product has shown improvement during his stretch of full-time usage, which came about because of Ertz's October injury. McBride has 48 receptions for 521 yards. Since moving to Arizona in 1988, the Cardinals have struggled for decades to find tight end production. Illustrating this, McBride — who has only started seven games this season — is 53 yards from breaking the franchise's Arizona-years record for receiving yards in a season by a tight end.
Ertz holds that modest mark presently, but it came during an abbreviated 2021 season — one that saw the Eagles send the former Pro Bowler to the Cardinals. Ertz rolled to 574 yards in 11 Cards games that year, helping the NFC West franchise snap a playoff drought. The Cardinals sent the Eagles a fifth-round pick and cornerback Tay Gowan for Ertz in October 2021, and the partnership paid off for both parties for a bit. But Ertz suffered a season-ending knee injury last year, missing a messy stretch run that ended with Kyler Murray tearing an ACL and the Keim-Kliff Kingsbury duo dismissed. In seven games this season, Ertz totaled just 187 yards (a career-low 6.9 per catch).
While Ertz recovered in time for Week 1, the Cardinals had made major changes during his rehab odyssey. Watt retired, and veterans Zach Allen, Byron Murphy and Markus Golden ventured elsewhere this offseason. After trying to trade DeAndre Hopkins for weeks, the Cardinals moved on via release in May. James Conner and Marquise Brown remain as veteran skill-position presences under Jonathan Gannon, but the Cards are in a clear rebuild mode.
Prior to being traded two years ago, Ertz had angled for an Eagles raise. The Eagles balked and then extended Dallas Goedert. Ertz ended up getting his money in Arizona and has signed two lucrative deals over the course of his career. Ertz made the Pro Bowl from 2017-19, eclipsing 800 yards in five straight seasons (2015-19) and topping out with a 1,163-yard 2018 showing.
The Ravens would seemingly profile as an interested party, having lost Mark Andrews to what is likely a season-ending ankle injury. The Broncos have placed Greg Dulcich on IR four times over his first two seasons; they have not designated their top receiving TE for return yet. The Dolphins did not re-sign Mike Gesicki this offseason. A Stanford product, Ertz also grew up in the Bay Area. The 49ers' George Kittle employment notwithstanding, they lead the NFL in cap space.
As far as familiarity goes, Doug Pederson coached Ertz from 2016-20, while Shane Steichen was the Eagles' OC during the tight end's partial 2021 season in Philly. Though, Pederson's Jaguars are well situated at tight end after the Evan Engram extension. Would a return to the Eagles make sense? Goedert is on his way back from his forearm fracture, but he has missed time in each of the past two years. The Eagles do not have a viable backup, either.