The Redskins, it seems, have rebuffed advances for their starting quarterback. With that in mind, they are not looking to draft a quarterback on Day 2, according to Mike Garafolo of NFL.com (video link).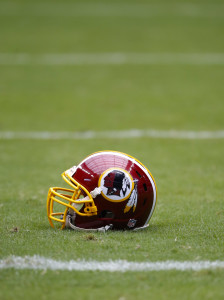 Instead, the Redskins will only look into a quarterback on Day 3, which would indicate that they are more interested in taking a developmental type of player. It's an interesting play for the Redskins when considering that they have yet to make a long-term commitment to Kirk Cousins. Despite proving himself across multiple seasons, Washington has so far been unwilling to pay him like a top quarterback. If Cousins turns in another strong season, the Redskins will either have to give him the monster multi-year deal he is seeking or give him a third franchise tag which would upwards of $34MM.
The Redskins have plenty of non-QB needs to address in the pivotal second and third rounds, but they're also doing themselves a disservice if they do not consider some of the top arms available. If they cannot retain Cousins in 2018, they could be left scrambling.
The Redskins own the No. 49 and No. 81 picks in tonight's section of the draft.
Photo courtesy of USA Today Sports Images.