Naturally, Kirk Cousins wants to see life return to normalcy as soon as possible. But, if this year's NFL games have to be played without fans in the crowd, he's willing to take an optimistic view.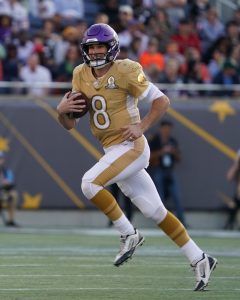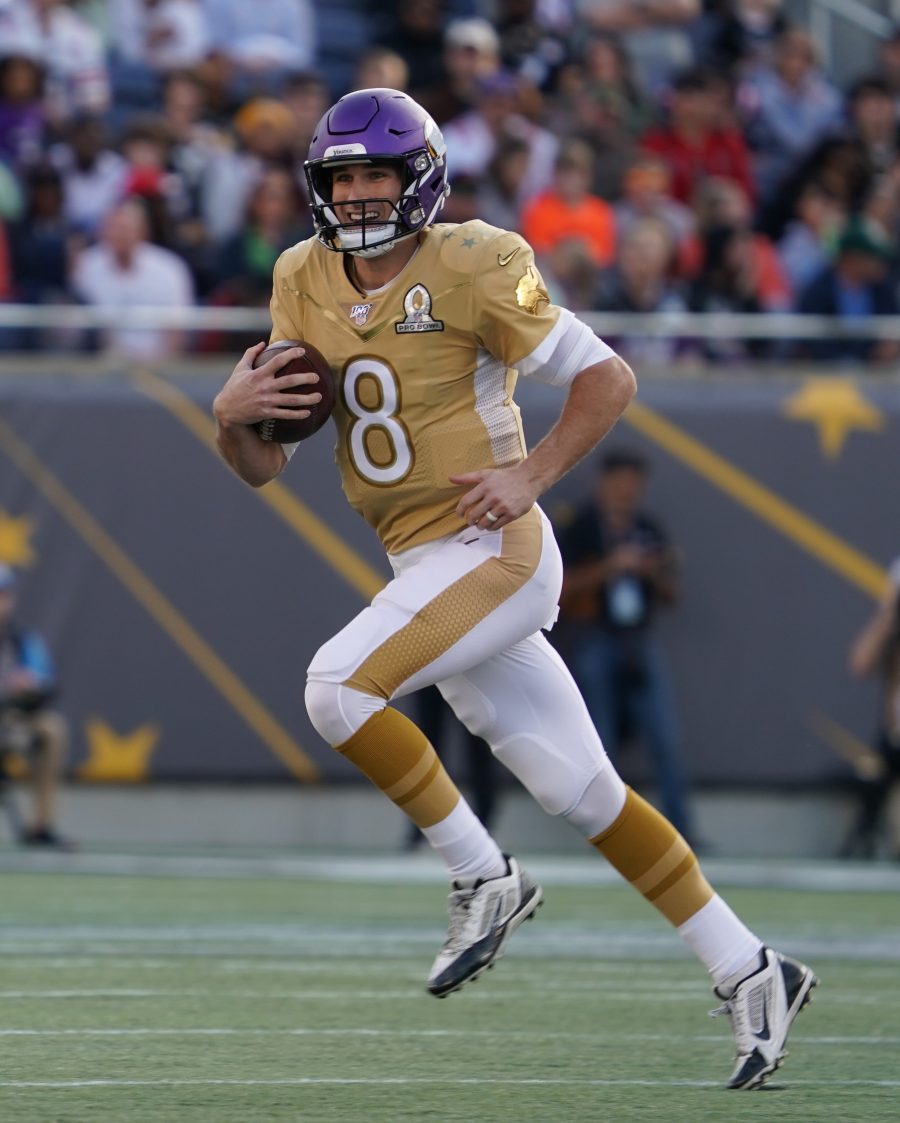 "Honestly, we practice every day in an empty grass area and pump in fake crowd noise for away games," Cousins told reporters (via Courtney Cronin of ESPN.com). "But more often than not, you're used to it. OTA practices don't have a lot of pomp and circumstance to them. So honestly to go out and just play the game would kind of be refreshing, a breath of fresh air, to just let us know that we don't have to have all the smoke and the fire, we can just play football. As long as we're playing the game, I won't have a lot of complaints, and hopefully if it's still not returned to normal, we can find a way to make it work."
Meanwhile, Cousins has extended his contract with the Vikings, agreeing to a new two-year, $66MM add-on to give him a grand total of $96MM over the next three seasons. This week, Cousins opened up to beat reporters about his shiny new deal and also gave his thoughts on Stefon Diggs for the first time since the trade. Here's a look at some of the highlights.
On his contract:
"We felt like with the CBA and the shifting landscape that it was going to be difficult to know where this was going to go from here, so the timing was not going to be easy. I think that was a big point of communication through the process…a long contract would have been difficult because of the changing landscape of the CBA and I think that's true for both sides. It was a win-win to get that contract structured the way it was." (Twitter links via Cronin).
On the talks and the cap space provided by the extension:
"It was a no brainer to be back with the Vikings and find a way to make it work," Cousins said (Twitter link via Chris Tomasson of the Pioneer Press).
On his reaction to Diggs being traded to the Bills:
"It became apparent that he [Diggs] wanted to play elsewhere, and I think it was smart of the Vikings to grant him that opportunity…I think it wasn't a mystery, and that's OK. I wish him really well. I just so enjoyed playing with him. He's a special player, and we now have to find a way to move forward and replace that, if you will, with a variety of players."
On bidding Diggs farewell:
"I think my text message to him said something along the lines of, 'You're as good as any receiver I've ever played with. That includes some names like Adam Thielen, DeSean Jackson, Pierre Garcon … he's elite. I just wanted to affirm him, and thank him."
Photo courtesy of USA Today Sports Images.