The Packers are destined to eventually receive a second-round pick from the Jets following Aaron Rodgers' season-ending injury. However, thanks to some specific language in the trade agreement, New York's first-round pick will likely be locked until the end of the 2023 season.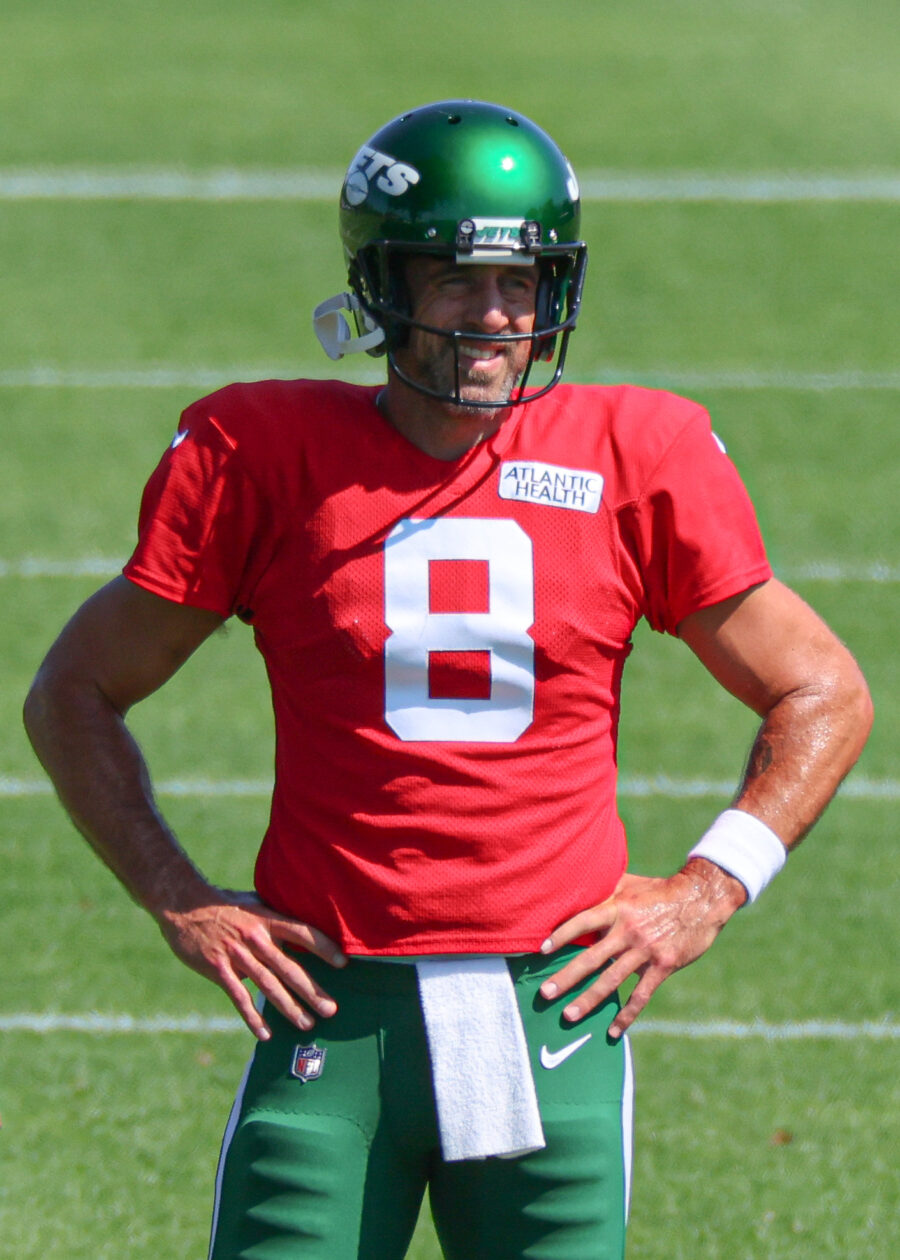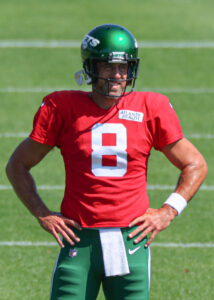 [RELATED: Aaron Rodgers Does Not Close Door On In-Season Return]
As sources explained to CBS Sports' Jonathan Jones, "conditions of the trade have not yet been met." Specifically, the Packers sought and were granted terms that would protect them in the unlikely event that Rodgers was released or traded by New York. This condition technically can't be determined until the end of the 2023 campaign, thus putting both the Jets' 2024 first- and second-round picks in "escrow."
The original trade terms required Rodgers to play in at least 65 percent of New York's offensive snaps in order for the Packers to receive a 2024 first-round pick. The teams could have accounted for a season-ending injury in the trade terms, but the Packers were preparing for the Jets' worst-case scenario.
As Jones observes, Green Bay's request likely stems from the organization's previous QB trade with the Jets. When the Packers traded Brett Favre to New York, the team thought they were also preventing the quarterback from eventually landing in the NFC North. Specifically, Green Bay included a clause that would have forced the Jets to give up three first-round picks if they dealt Favre to an NFC North team.
Favre briefly retired after only one season in New York, and the Jets ended up cutting him during the offseason. He was later scooped up by the Vikings, and since a free agent hypothetical wasn't included in the trade terms, the Packers didn't receive any compensation. As Jones notes, the NFL abolished these "poison pill" provisions in the 2011 CBA. The organization's most-recent tactic fit under the league's current rules, and while the terms would have done little to ultimately impact the compensation, the provision is still having an impact on New York's trade ability.
The league doesn't allow teams to trade future selections that aren't under their full control. As Jones notes, the Jets could only trade their first-round selection if they add a condition on top of the current Packers' restrictions. The Jets could also approach the Packers about revising the original terms of the deal.
Of course, considering how deep the Jets' roster is, the only scenario where the Jets would even consider trading their 2024 first-round pick would be if a franchise-altering QB became available. The team sounds committed to Zach Wilson for the 2023 campaign, and Rodgers has left the door open for a 2024 comeback (or even a 2023 return). Still, it's an important situation to watch when the trade market soon heats up.