Jermaine Kearse is calling it a career. On Wednesday, the longtime NFL wide receiver and former Seahawks standout announced his retirement via Instagram.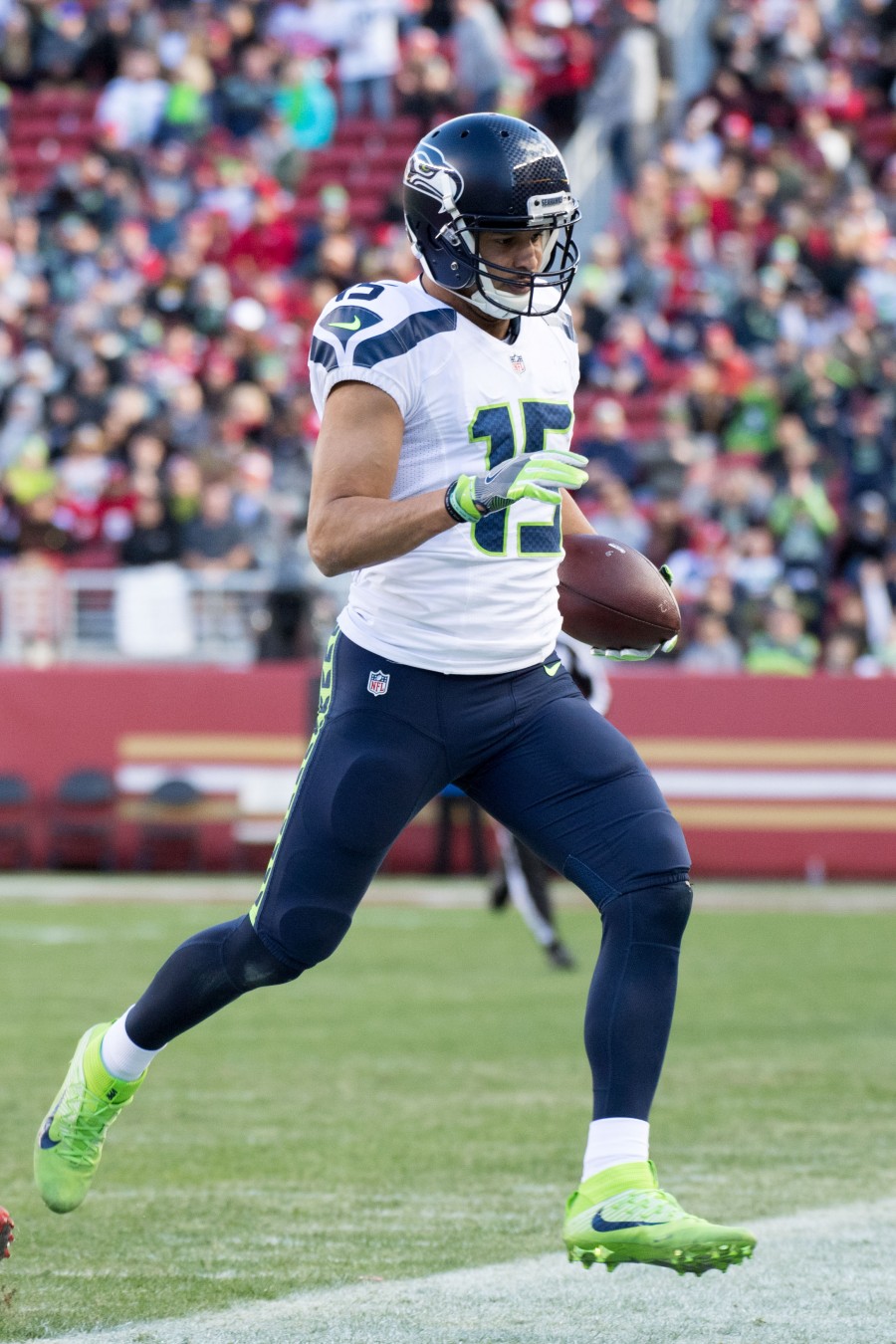 "Seattle, as a hometown kid it was a complete honor to represent you guys out there on the field," Kearse wrote. "Thank you so much for your endless support throughout my football career. It was an honor to put on that 'Hawks uniform and I'm so grateful I was able to help bring our first Super Bowl home!"
Kearse entered the league in 2012 as an undrafted free agent out of the University of Washington. He was used sparingly in his first Seahawks season, but he found his way into the mix by Year Two. Across five seasons, Kearse notched 2,109 receiving yards for Seattle and, most notably, a Super Bowl ring for the 2013 season. In 2017, the Seahawks sent him off to the Jets in a trade for defensive lineman Sheldon Richardson. Kearse kept up the good work with Gang Green, including his best production ever in 2017 — 65 catches, 810 yards, and five touchdowns.
In 2019, a serious leg/ankle injury wiped out his would-be season with the Lions. We haven't heard the 30-year-old's name mentioned lately, so his retirement doesn't come as a huge surprise. We here at PFR wish Kearse the best in retirement.