Kenneth Dixon's time with the Jets has come to an end.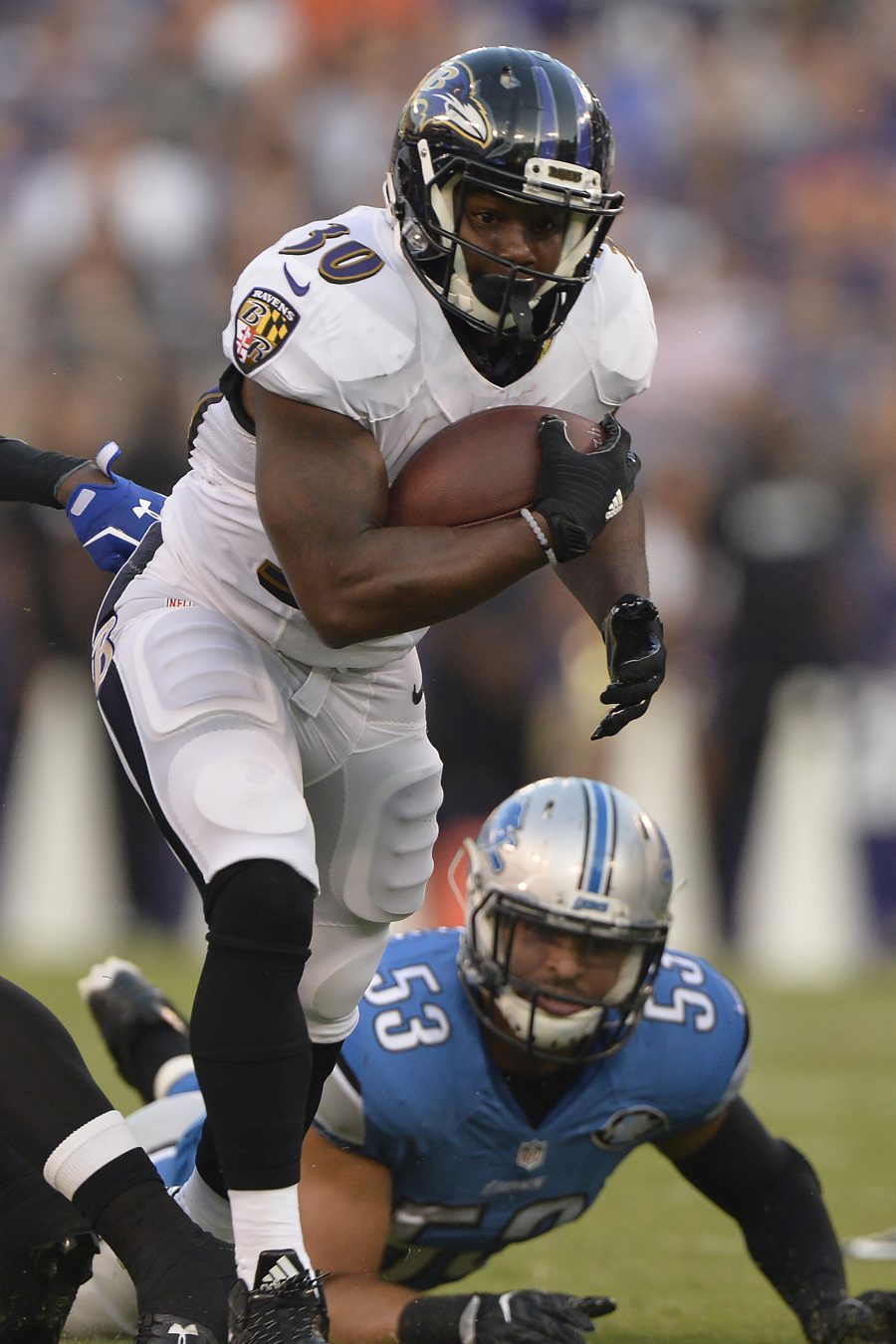 On Wednesday, the Jets dropped the running back to make room for Chris Hogan.
[RELATED: Jets Have No Interest In Ngakoue]
Dixon joined the Jets late last year in the wake of Bilal Powell's ankle injury. Before that, he spent the early part of his career with the Ravens. The 2016 fourth-rounder played well when he was healthy, averaging 5.6 yards per tote in 2018. However, that came in a small sample size – Dixon had just 60 carries that year.
Between injuries and suspensions, Dixon was on the field for just 18 games across three Baltimore seasons. When the Ravens added Mark Ingram and Justice Hill, they had no room for Dixon. The Jets, with less depth in the backfield, have come to the same conclusion. With just a few weeks to go before the start of the season, they'll forge ahead with a young group of RBs behind Le'Veon Bell and Frank Gore.
Hogan agreed to join the Jets earlier this week, but his deal did not become official until earlier today. The two-time Super Bowl champ can now say that he has inked deals with all four teams in the AFC East.