Saquon Barkley refuses to reveal his availability for the start of next season, and the Pro Bowl running back continued that trend today. Speaking to reporters, Barkley said he's unsure if he'll be good to go for Week 1.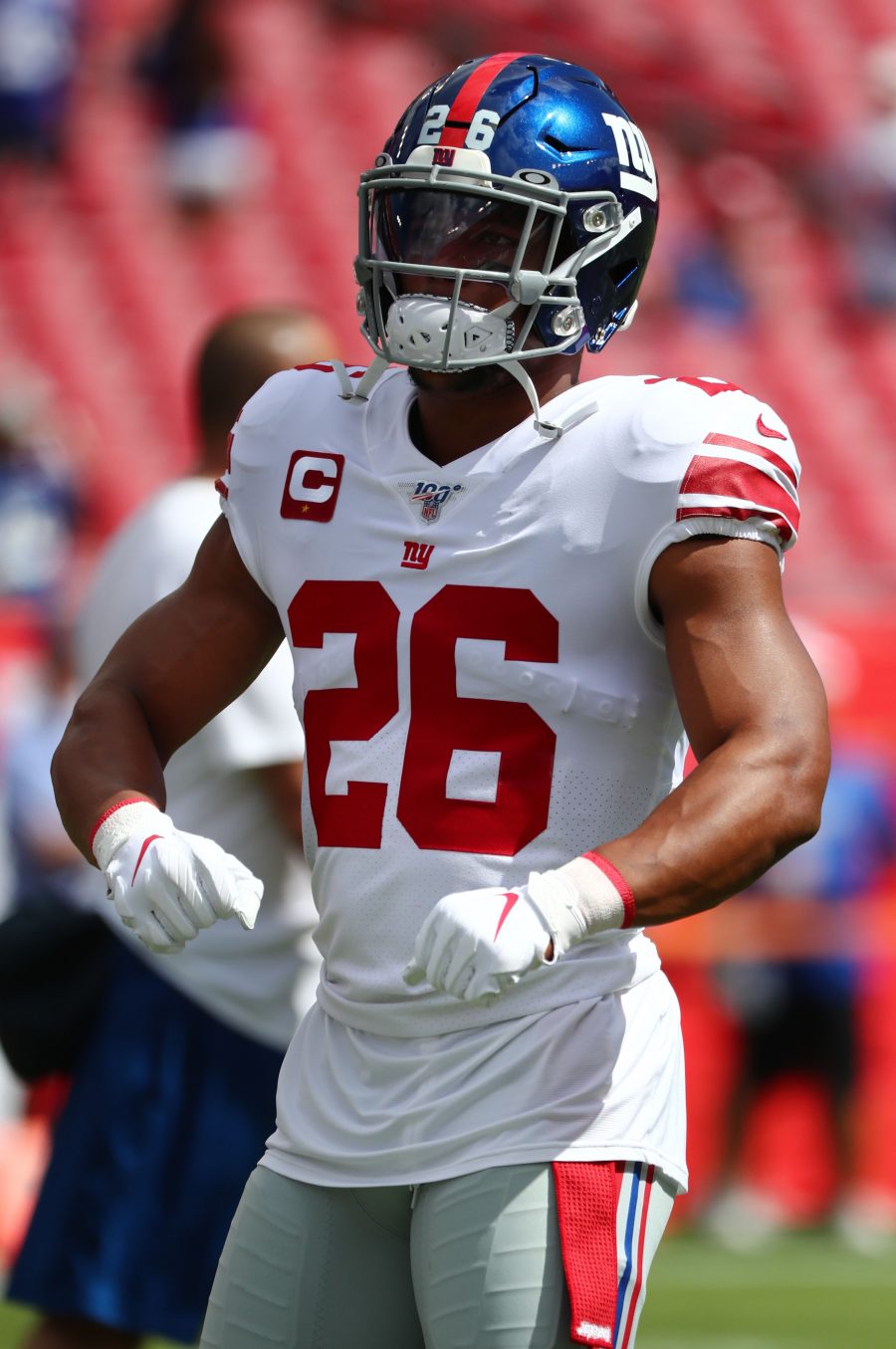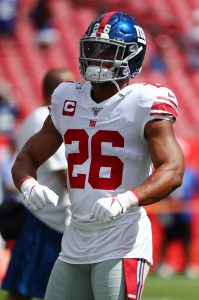 "I don't know. We'll see," Barkley said (via ESPN's Jordan Raanan). "Taking it day by day. Just listening to my body. Whenever I'm able to get out there, just make sure I'm 110 percent. Not just for … my well-being, but just so I go out there and compete at a high level and show the world who Saquon is."
The former second-overall pick has continued to rehab from his ACL injury, and previous reports indicated that he'll be limited at the start of training camp. Barkley told reporters that he's yet to talk with head coach Joe Judge about their August game plan, but the team isn't expected to make him a full participant until at least halfway through the month.
The Giants are set to open the regular season against the Broncos on September 12, which will be nearly a year since Barkley suffered his torn ACL. It makes sense for both sides to be cautious as they manage the injury, but it's not unrealistic to expect the running back on the field come Week 1.
Meanwhile, the Giants could be looking to add some extra depth as they prepare for a potential Barkley absence. The team worked out running backs Tyler Ervin and Mike Weber earlier today, according to ESPN's Field Yates (via Twitter). The team also auditioned defensive back Jordyn Peters.