The Texans selected Tytus Howard in the first round of the 2019 draft, doing so with the thought that he might be the club's long-term solution at left tackle. The pick was seen as something of a reach, and perhaps a panic move after the Eagles leapfrogged Houston to select Andre Dillard, who was the superior prospect. A few months later, the Texans swung a trade for LT Laremy Tunsil, and Howard opened his rookie season as the starting RT.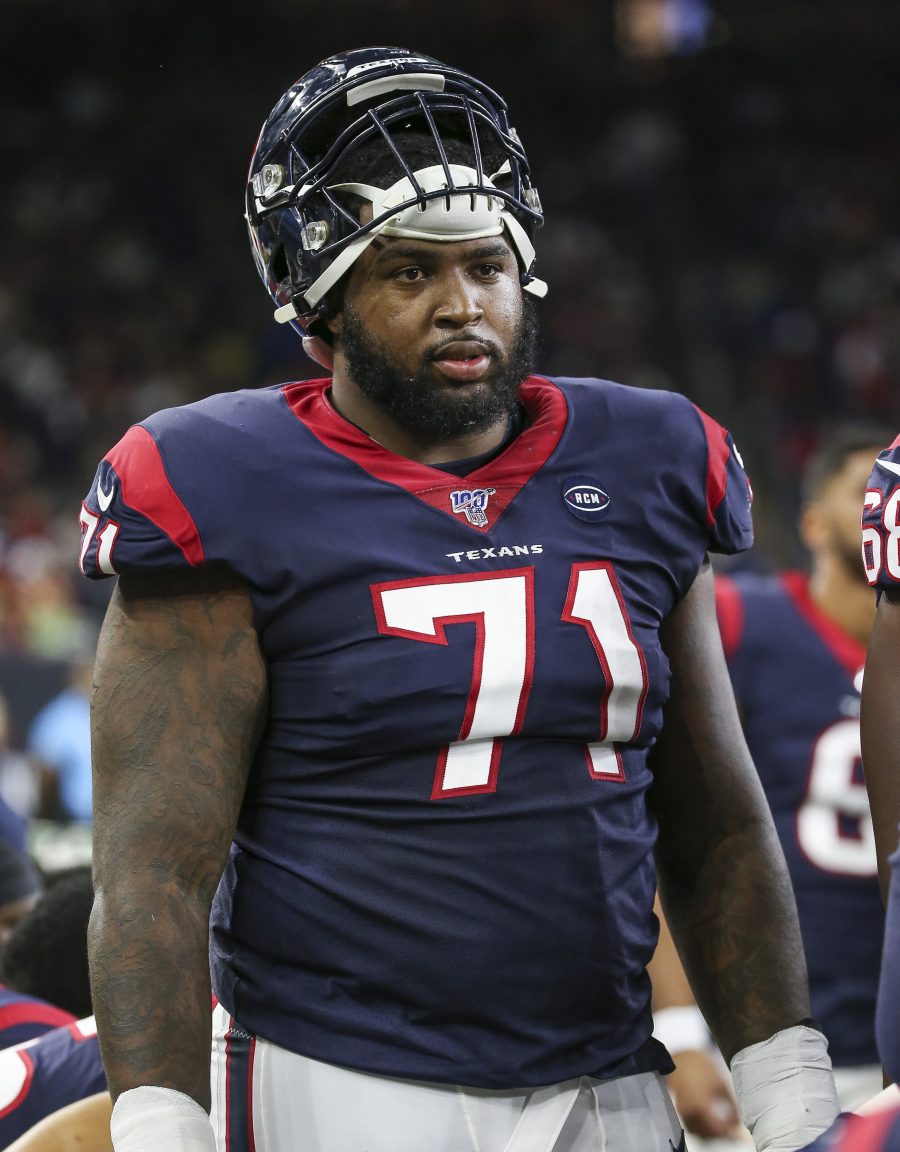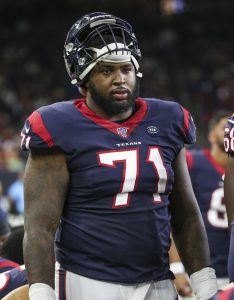 A torn meniscus ended Howard's rookie campaign after just eight games, and last offseason was a difficult one for him, as he was recovering from the meniscus surgery along with a procedure to repair a broken finger. The lack of practices due to the pandemic also hurt; although he was entering his second season as a pro, he is an FCS (Alabama State) product who was always going to need a little extra time to reach his potential at the NFL level.
He still wound up starting 14 games at RT in 2020, grading out as Pro Football Focus' 61st-best tackle out of 79 qualifiers. Aaron Wilson of Sports Talk 790 attributes that less-than-impressive ranking to a slow start engendered by the offseason problems and the fact that Howard had to consistently bail out former right guard Zach Fulton, who yielded 11 sacks last year. Nonetheless, the team is now moving Howard to the interior and will line him up at left guard, per Wilson.
Howard played one game at LG in 2019, and the team tried him out at several different positions during training camp this year. But he was deployed at left guard during last week's preseason game against the Cowboys, and that's where he will open the 2021 season. He has the size, strength, and mean streak to thrive on the inside, and being sandwiched between Tunsil on the left and new center Justin Britt on the right will certainly help.
2020 fourth-rounder Charlie Heck is expected to start the season at RT, but Howard is perfectly amenable to a move back to the outside. It sounds like Houston is keeping him on his toes in case that should be necessary.
"Oh, yeah, I think I can just go back out and [play RT] again," Howard said. "I practice it every day, so they prepare me for something like that."
Photo courtesy of USA Today Sports Images.