The 2022 season was an up-and-down experience for the Baltimore Ravens. Despite some double-digit leads disappearing early in the year, the team put forth a strong first half before injuries threatened to waste a 7-3 start. The Ravens made the playoffs but saw the continuation of a troubling trend of early postseason exits.
This offseason posed its own obstacles. With an offensive system to repair, two All-Pro talents threatening to become two of the biggest names on the free agent market, and a couple of position groups that desperately needed addressing, the Ravens had their work cut out for them this spring and summer. There was plenty to do to push this team into the AFC's upper echelon, and they took some big swings in an attempt to get there.
Trades:
On its face, the loss of Clark seems significant. A former sixth-round pick out of Virginia Tech, Clark began his career with the Ravens as a strong special teams contributor, stuck behind Eric Weddle and Tony Jefferson on the depth chart. After earning a few more meaningful defensive snaps in his sophomore season, Clark finally secured an opportunity to be a regular starter in 2019. He opened the year coming off of the bench, but after a season-ending ACL tear to Jefferson, Clark took over the starting job next to new free safety Earl Thomas.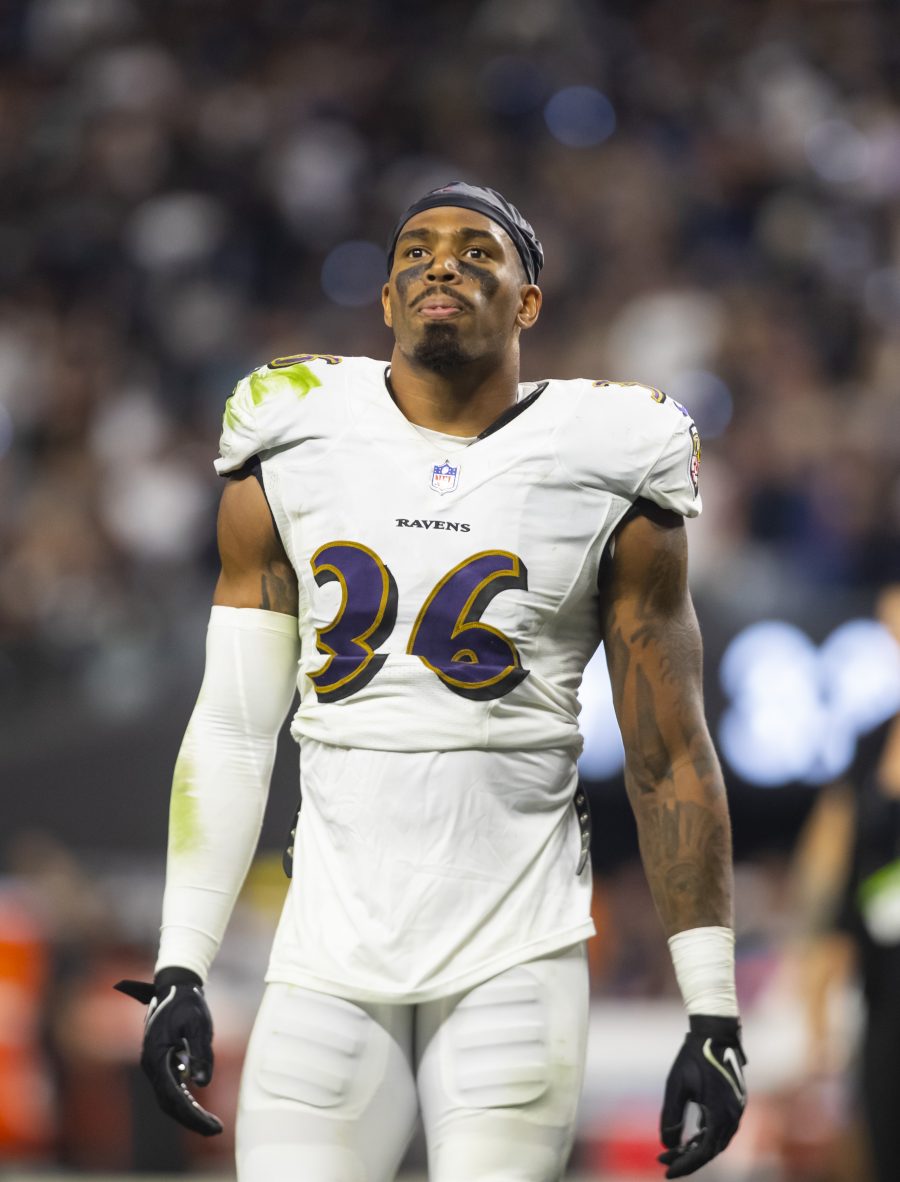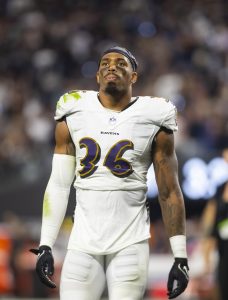 Clark became a staple in the Ravens' defensive backfield from that day forward. He would go on to start every game but one for the remainder of his time in Baltimore, even earning the green helmet sticker that denotes the only defensive player allowed to have radio contact with the sideline, an honor usually reserved for leaders on the team. Clark was never the flashiest or most talented safety in the league, but he was a solid, dependable presence on a perennially fierce Ravens defense.
In April of last year, Clark saw the writing on the wall after the team signed former Saints free agent safety Marcus Williams and drafted Notre Dame safety Kyle Hamilton at No. 14 overall. Baltimore dedicated substantial capital to bring in Williams, and Hamilton's high draft slot reflected the ambitions the Ravens had for his future use. With both onboard for the long term and Clark's deal not reflecting the same commitment, Clark requested a trade. Despite the request, Clark refused to hold out, participating fully throughout the offseason and, ultimately, retaining his job.
So, is a future seventh-round pick adequate compensation for a starting veteran and leader? It does not seem like an outstanding return, but the Ravens weren't in a prime position to leverage Clark. Although he continued his starting streak in 2022, it became very clear that the future of the safety position in Baltimore laid with Williams and Hamilton. Clark was a luxury the Ravens could no longer afford to hold on to, and they hoped to be able to get any return as opposed to potentially cutting the veteran at a loss. The team was reportedly "open to the idea" of extending Clark, as he was scheduled to enter a contract year in 2023, but instead, Clark found himself shipped out to New York for a one-year audition before free agency.
Unfortunately for Clark and the Jets, a torn ACL will force the veteran to experience the first extended absence of his career. He will miss the entire 2023 season, losing the chance to put forth a strong performance before free agency.
Free agency additions:
The Ravens focused mainly on two groups with their biggest free agent moves this offseason: wide receiver and cornerback. For the most part, at every other position, Baltimore either has starters returning or is replacing starters internally.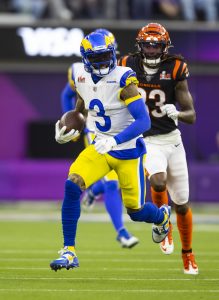 Baltimore has a strong history of signing veteran wide receivers who come in and make a lasting impact. Whether they were bona fide WR1s like Derrick Mason, Steve Smith, Anquan Boldin, or Mike Wallace, or key role players like Jacoby Jones, the Ravens have historically made up for poor wide receiver draft evaluations with excellent pro scouting. They'll hope to buck one trend while continuing the other this year. The team will pair returning receivers Rashod Bateman and Devin Duvernay, as well as new first-round pick Zay Flowers, with Beckham and Agholor.
Beckham found himself choosing the Ravens over the Aaron Rodgers-led Jets this offseason. The 30-year-old was last seen winning a Super Bowl ring with the Rams. Unfortunately for Beckham, he did not get to finish Los Angeles's Super Bowl victory, leaving the game in the second quarter with a torn ACL that would keep him recovering the entire offseason. It seemed likely that a few teams might take a swing at Beckham as a potential addition for a playoff run, but nothing developed from those conversations late last season. Instead, Beckham sat out the entire 2022 campaign as his free agency extended into 2023.
Agholor, also 30 years old, has shown he has the ability to produce almost 900 receiving yards, surpassing 735 three times in his career, and has reeled in eight touchdowns twice. The more common version of Agholor, though, has seen him struggle to surpass 400 yards and three touchdowns. In the right system, with the right quarterback, there is no reason to think Agholor can't shine again.
Both Beckham and Agholor project with relatively low floors, due to injury history for Beckham and a history of inconsistent play from Agholor. If Baltimore can maximize the potential of both players, though, combined with the trio of Bateman, Duvernay, and Flowers, the team may be looking at its strongest receiving corps since Torrey Smith, Boldin, and Jones helped secure a Super Bowl berth. The good news for Baltimore is that, in the recent Jackson-led offenses, they have not needed high yardage totals out of the wideouts. When Jackson won MVP honors in 2019, his most productive wide receiver was Marquise Brown with 584 yards. Who knows how much that will change under new offensive coordinator Todd Monken, but we know that Jackson does not need highly productive receivers to win 14 games; he needs role players.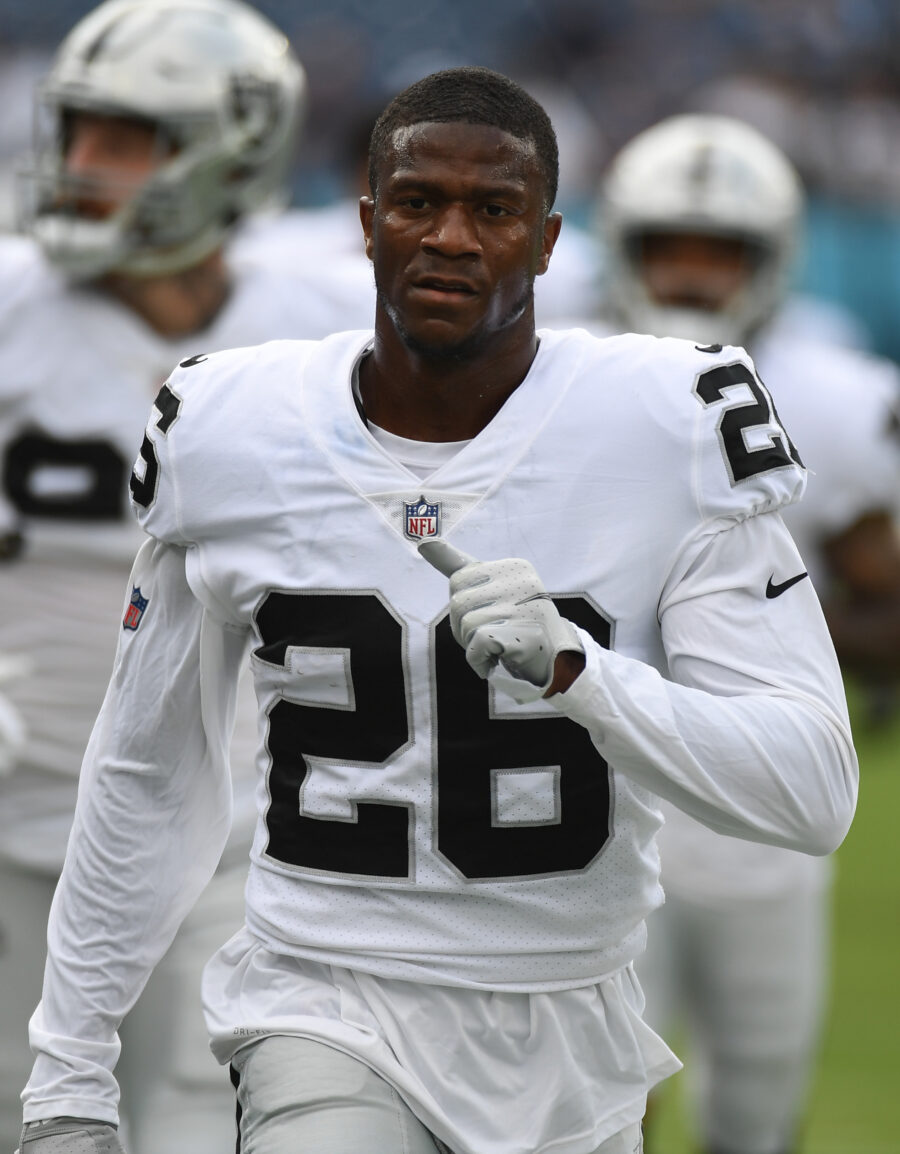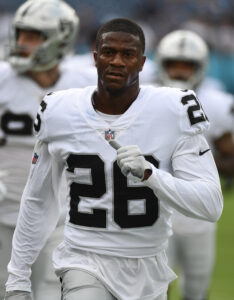 At cornerback, the Ravens needed to replace veteran Marcus Peters. They will turn instead to the former Colts and Raiders cornerback, Ya-Sin, to start across from their former All-Pro Marlon Humphrey. Ya-Sin does not quite have the turnover production that Peters had — no active cornerback does — but he's younger and can still provide dependable coverage. Baltimore reached out to Darby late in the offseason, as well, after news broke that Humphrey would need to miss a little bit of time, and secured some starting depth. Darby is coming off a midseason ACL tear and has battled injuries for much of his career, having also sustained an ACL tear in 2018. But with 88 starts under his belt, the suddenly injury-plagued Ravens will look forward to that veteran presence.
The team has a lot of young options in the room like second-year corners Jalyn Armour-Davis and Damarion Williams and fifth-round rookie Kyu Blu Kelly, and it will surely hope that one or some of them will eventually step into a bigger role. Until then, the Ravens needed the veteran starting experience of Ya-Sin. Maulet, like Darby, was also a late addition that provides some veteran experience. He has never been a full-time starter in his career, and he will not be expected to become one in Baltimore. But Maulet was a go-to nickel cornerback for the Steelers the past two years and can play a similar role for the Ravens.
Also on defense, the Ravens found their grizzled veteran outside linebacker to replace some of the snaps lost in the departures of Justin Houston and Jason Pierre-Paul. Clowney should be expected to contribute a significant amount, but the staff seems insistent that his presence will not hold back the development they project this year for their young pass rushers Odafe Oweh and David Ojabo.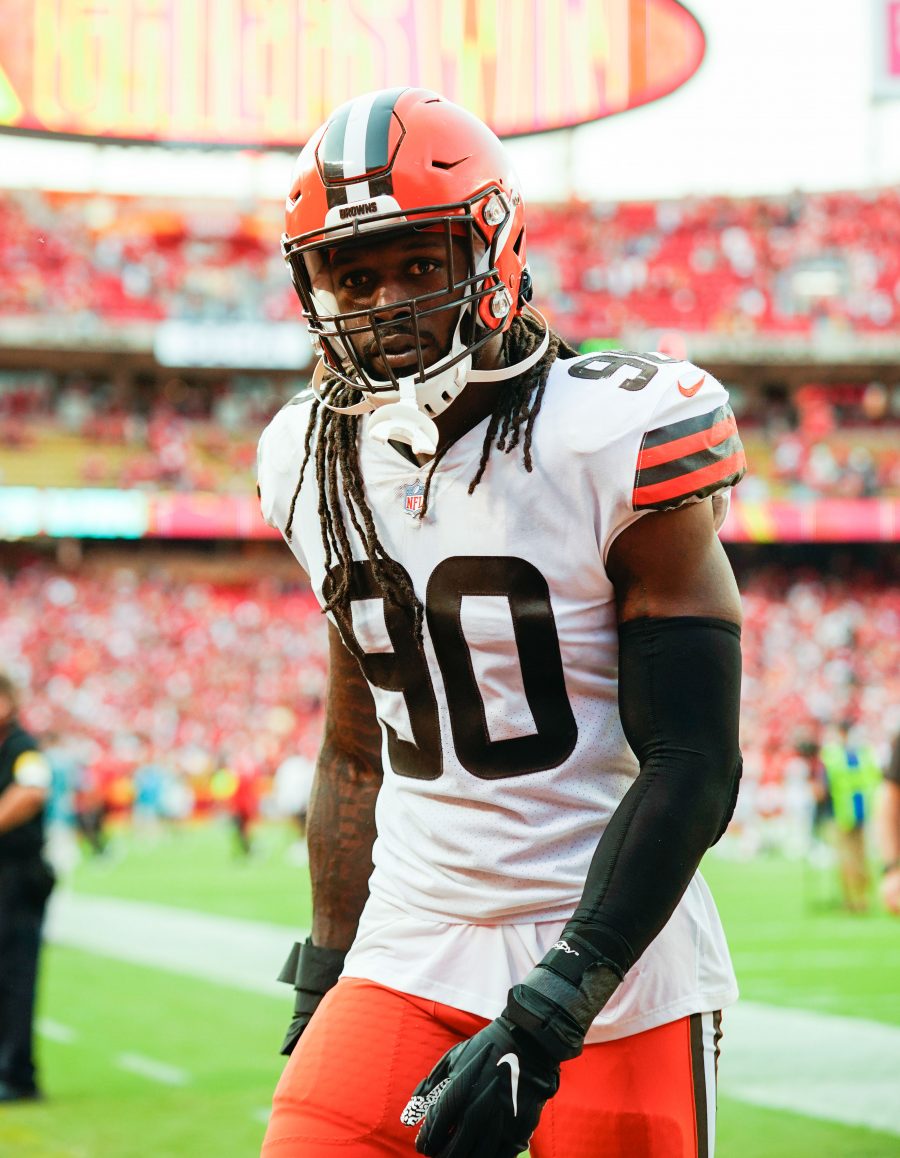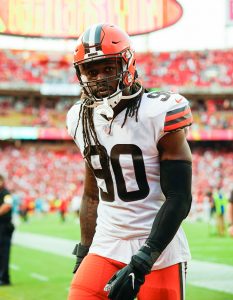 Now 30, Clowney has never landed a multiyear deal since his rookie contract expired. This marks the fourth straight offseason in which the former No. 1 overall pick signed a one-year contract. Clowney has still made just more than $80MM over the course of his career, and he has earned three Pro Bowl nods (all from his Texans days). Before a rocky 2022 season in Cleveland, Clowney flashed alongside Myles Garrett, recording nine sacks in 2021. The 10th-year player has never been an elite pure pass rusher but has been one of the NFL's better run-defending edges. It will be interesting to see how Baltimore uses the hired-gun defender.
The Ravens also added Gordon to shore up its running backs group. Gordon will provide Baltimore with an experienced starter as a break-glass-in-case-of-emergency option in case J.K. Dobbins and Gus Edwards continue to struggle to stay on the field. Lastly, another late addition came at long snapper, Ott. A former Pro Bowler for the Seahawks, Ott was signed as an injury replacement for usual long snapper Nick Moore, who suffered a torn Achilles during his offseason training. Ott will now join All-Pro kicker Justin Tucker and second-year punter Jordan Stout in the 2023 special teams unit.
Re-signings: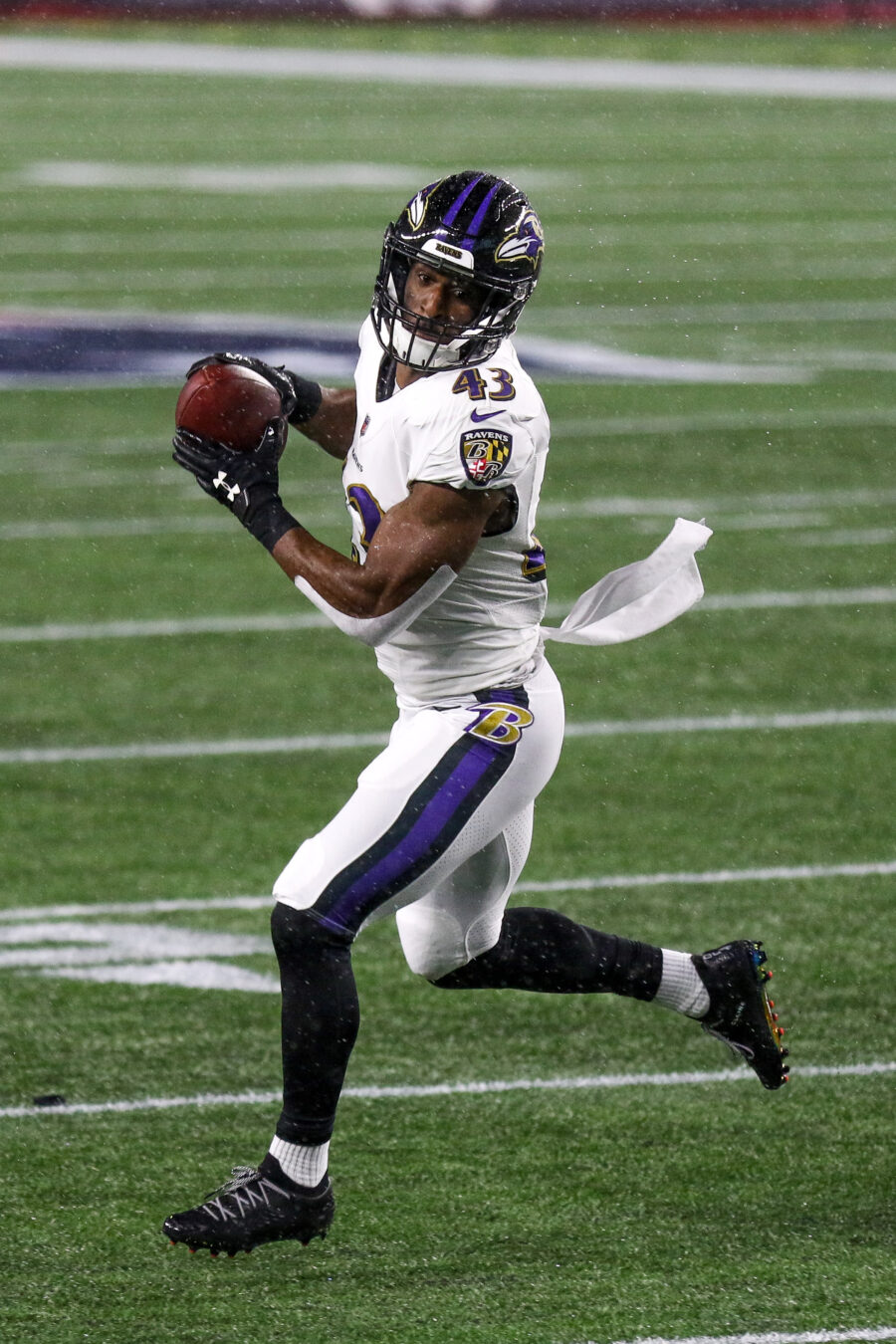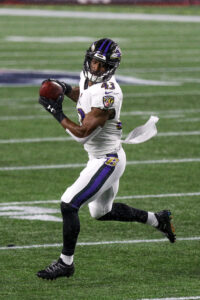 Most of the Ravens' re-signed players were depth pieces. Still, there are some important depth signings in this group.
After his rookie deal concluded, Hill returns to try and hold his place as RB3 and a core special-teamer. He will compete for a roster spot this year with Gordon, who brings much more starting experience to the table. They also brought back Huntley, who continued to fill in admirably for an injured Jackson last year. Unfortunately, Huntley does not have the greatest history of winning games, so the team brought in the experienced veteran, Johnson, to push the incumbent to earn QB2 role.
Stone, Worley, and Seymour are all valued depth pieces in the secondary who were called into starting action last season due to injuries. Phillips and Welch served as core special-teamers and are likely to continue in those roles in 2023.
Moore, as we mentioned above, is presumably out for the season after tearing his Achilles tendon. Mullen, after being released due to failing to disclose a non-football injury that led to his placement on the NFI list, is now also projected to sit out the entire season because of the toe surgery he was required to undergo.
Notable losses:
Aging defensive veterans represented the most notable losses for Baltimore this offseason. Campbell, Houston, Peters and Pierre-Paul all brought strong contributions to the Ravens in 2022. Campbell was his normal, dominant self when healthy, but his recent injury struggles combined with the emergences of Justin Madubuike and Broderick Washington allowed the Ravens to feel comfortable moving on from him in 2023.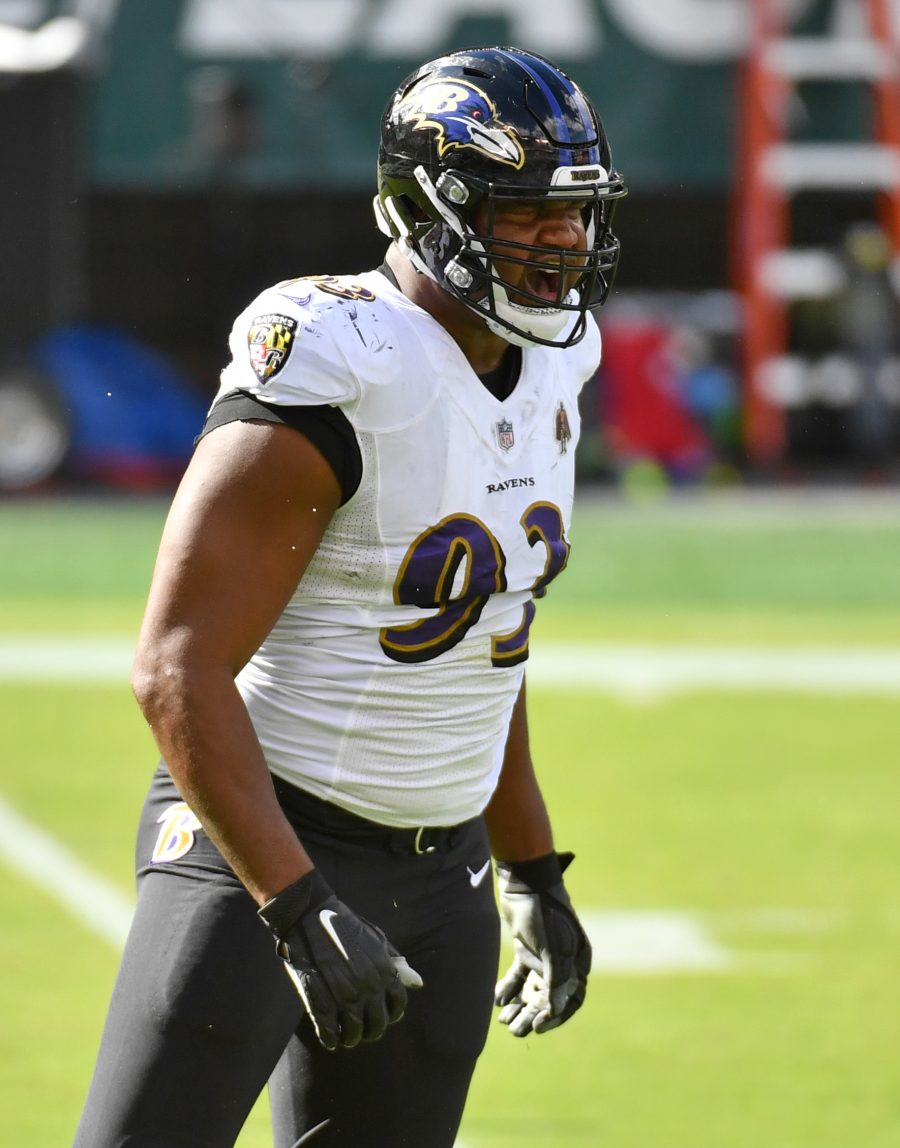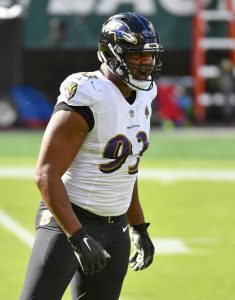 Despite not operating as a starter, Houston led the team in sacks last season with 9.5. Pierre-Paul only amassed three sacks on the year, but he served as a full-time starter for Baltimore after only joining the team in Week 4 of the season. In addition to Clowney, the only other pass-rushing addition the team made in the offseason was fourth-round rookie Tavius Robinson. Baltimore is depending on a return to form for Tyus Bowser, who slowly came back from injury last year, and a couple of breakout seasons from Oweh and Ojabo.
On offense, the obvious biggest loss in starting guard Ben Powers, who signed a big deal to join the Broncos at the start of free agency. We recently detailed a breakdown of the position battle to replace him. It essentially boils down to utility lineman/sixth man Patrick Mekari, Ben Cleveland, John Simpson, and tackle Daniel Faalele. That being said, John Harbaugh made sure to emphasize that rookie sixth-round pick Malaesala Aumavae-Laulu is very much in the mix for the job, as well.
Robinson and Watkins' departures mark the loss of two wideouts who had a strong rapport with Jackson. Over Jackson's young career, both have provided sparks at times in the quarterback's passing game with Robinson even leading the receiving corps in receptions and yards last season.
Draft:
The Ravens approached the draft with a mix of win-now and future-building mindsets, attempting to improve with immediate contributors while taking some high-potential developing chips, as well.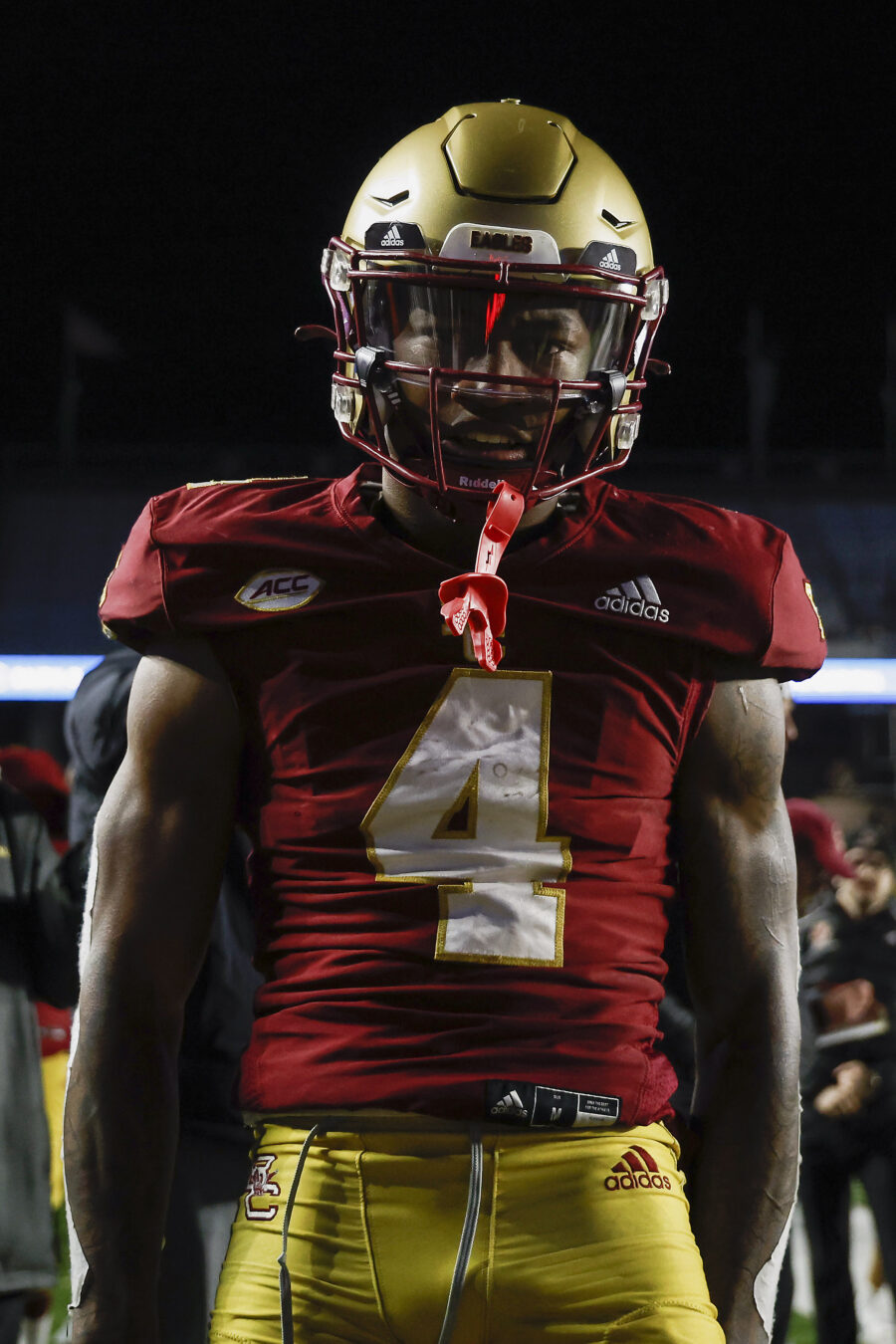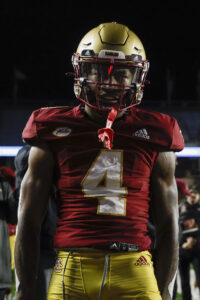 Flowers is expected to step into an immediate role. Baltimore may not need him to start, as they could sport a starting three of Beckham, Bateman, and Duvernay, but the early sense out of camp is that Flowers will be a difficult piece to keep off the field. His smaller stature screams "slot receiver" to many, but he was often compared to Steve Smith in ability. Like Smith, Flowers' size should have very little effect on his on-field contributions. Crisp route-running and agility are expected from smaller-framed receivers, but Flowers has that and more as he seems determined to remind the league why his size did not prevent him from being a first-round selection.
The Ravens gave up a second-round pick in the midseason trade for Smith, but they used their third-round pick to select his potential future on-field partner in Simpson. The former five-star recruit showed dominance at times over an up-and-down career at Clemson, so the talent and athleticism are there if the coaches can pull it out of him.
Robinson, Kelly, and Aumavae-Laulu were not drafted to make an immediate impact, yet all three find themselves with early playing opportunities as rookies. Robinson has a chance to contribute after the losses of Houston and Pierre-Paul in free agency. Kelly can make a strong impression as the team works its young depth behind Humphrey, Ya-Sin, Darby, and Maulet at cornerback. And, as mentioned above, Aumavae-Laula is fully in the mix for the starting left guard job.
Vorhees is expected to use his rookie year as a redshirt season. The 2022 first-team All-American suffered a torn ACL while working out at the NFL Combine and is expected to miss most if not all of his rookie year. Still, it's an extremely solid value pick that could provide the Ravens a high-quality guard for cheap as soon as 2024.
Extensions and restructures:
The headlines here are obvious. Ravens general manager Eric DeCosta set clear goals for the offseason, and boy, did he meet them, signing arguably the team's best offensive and defensive players to landmark contracts.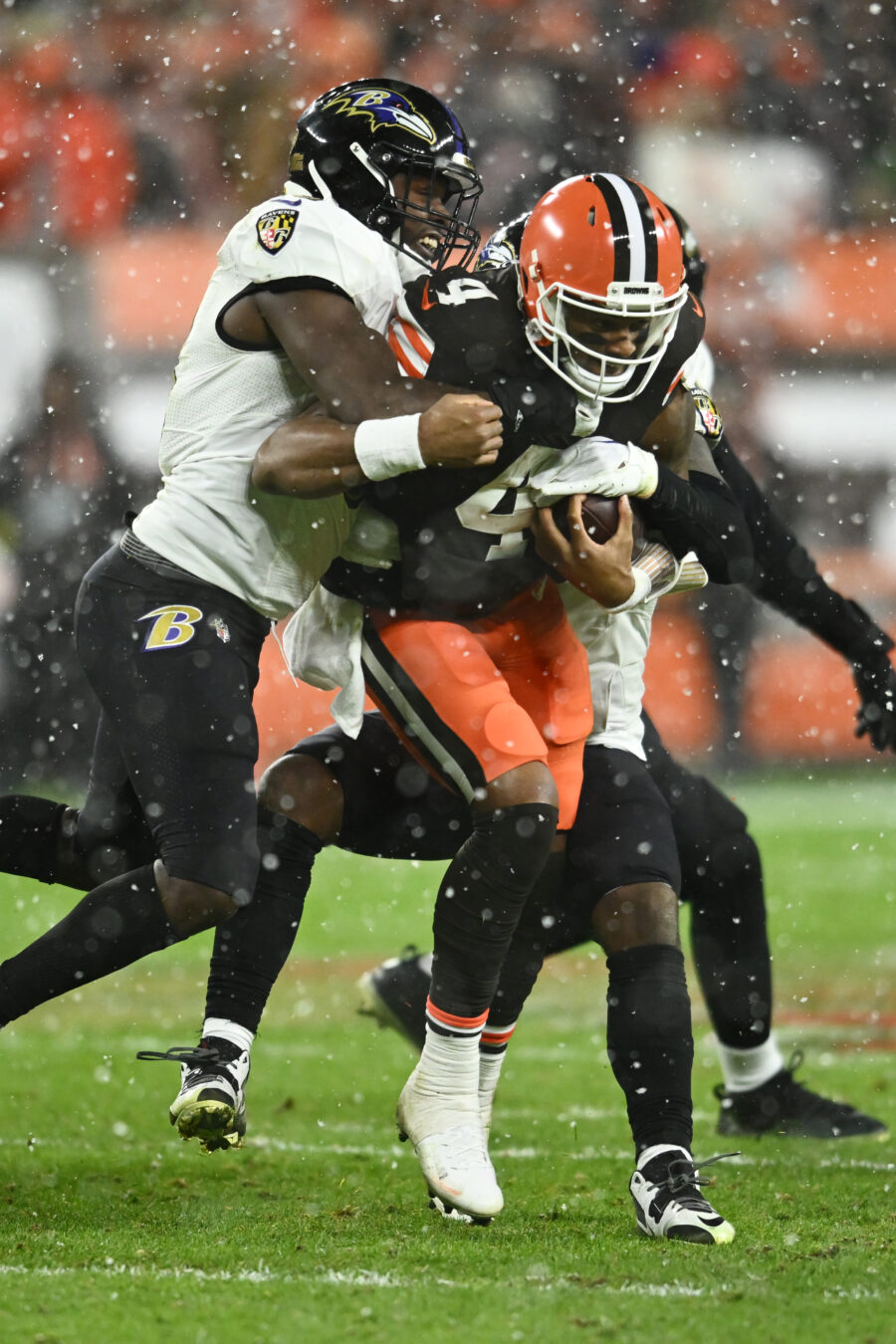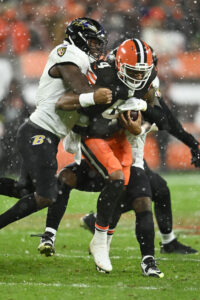 Smith, the team's new star inside linebacker, came in wearing a cape as a midseason trade acquisition last year and turned the entire defense into an elite unit. A defense that had routinely let its high-powered offense down by blowing large leads late in games during the opening weeks of the season became one of the league's fiercest, most efficient defensive units. Smith's presence and influence played a central role in that transformation. DeCosta wasted no time at the end of the season, not allowing Smith to sniff free agency, and signed the All-Pro linebacker to his long-term extension. The deal made Smith the highest-paid off-ball linebacker in the NFL in the process.
Jackson's process was not nearly so simple. Some will blame Jackon's lack of representation at the bargaining table. Some will blame hardball approaches from both parties of the negotiation. Despite the two sides seemingly having agreed to keep their discussions under lock and key, leaks started making their way out of the front office of offers that may never have actually emerged. Jackson began to parry with corrections from his point of view. The situation quickly deteriorated, and it became clear that a new deal was starting to look further and further out on the horizon.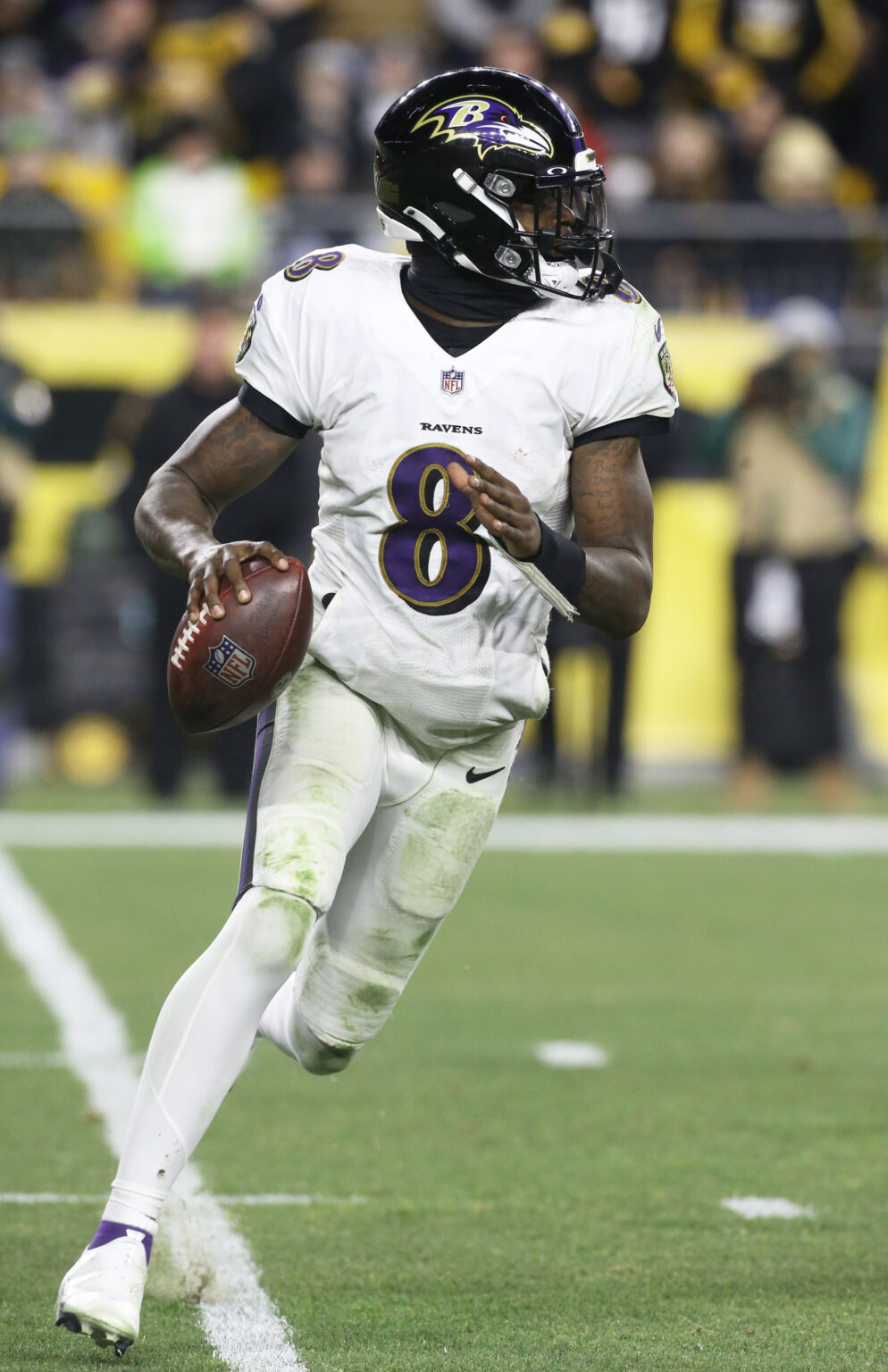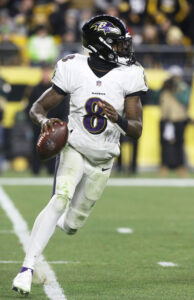 Baltimore placed the necessary bandage by tagging their franchise quarterback but surprised many when opting to utilize the non-exclusive franchise tag. Some teams immediately declined to consider putting in an offer sheet, while a few quarterback-hungry teams seemed to consider Jackson. The teams that balked were hesitant as they seemed rather certain that Baltimore would match any offer sheet submitted for Jackson and that this was solely a tactic by the Ravens' front office. Other NFL front offices decided not to do the Ravens' bidding for them. It seemed the relationship was beyond repair to the point that Jackson requested a trade from the team.
In the end, cooler heads prevailed, and Jackson signed a five-year extension that would give him the league's highest annual average value (until unseated for that title by Justin Herbert weeks later). Jackson returned to working with the team under a new offensive coordinator (as mentioned below), and DeCosta moved on to other concerns, namely Jackson's backfield teammate, J.K. Dobbins, who will likely end up on next year's Offseason in Review one way or another.
Other: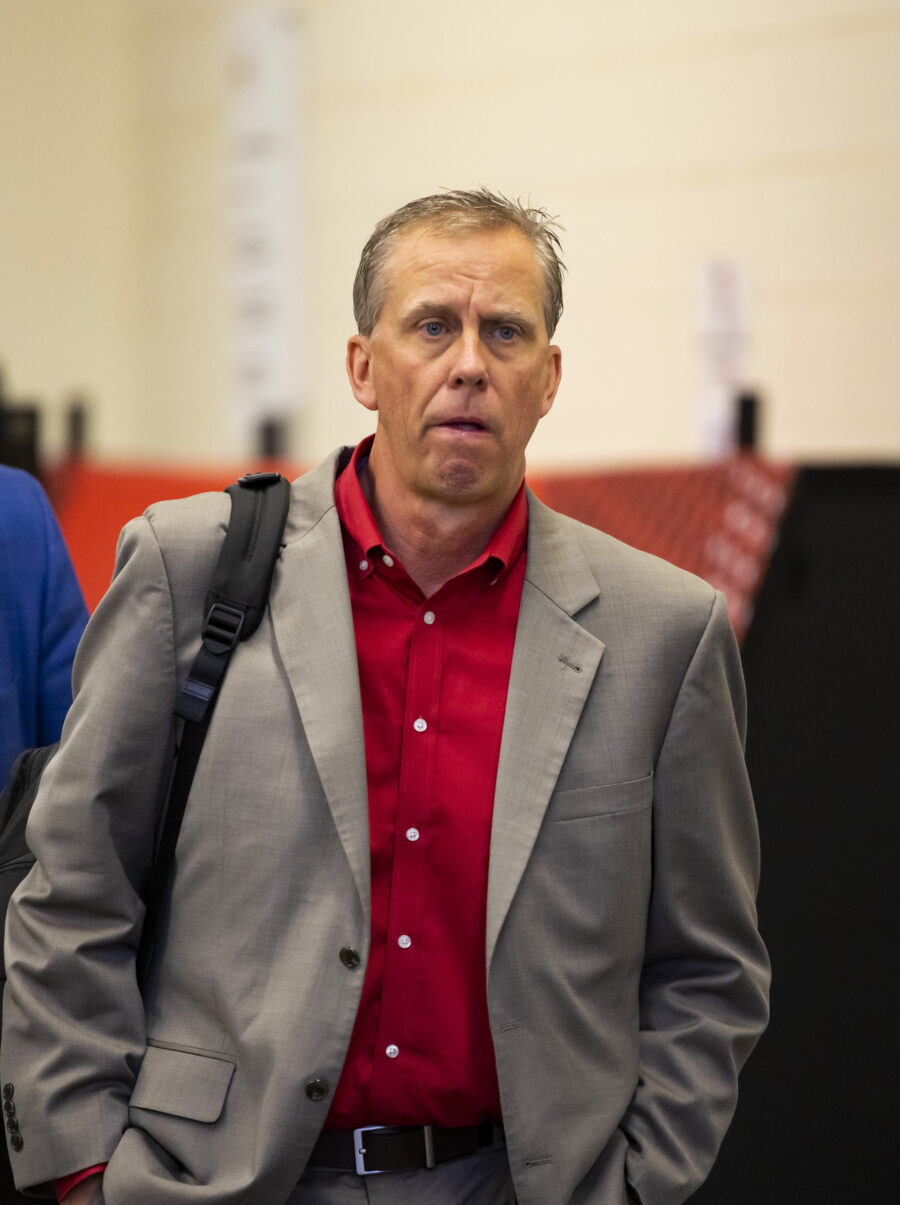 Roman did some great things for Jackson and the Ravens' offense during his tenure, designing an attack around the star quarterback that keyed that passer's eventual MVP award. Despite the evidence of success, there were clearly holes in the team's offensive philosophy that held them back from deep playoff runs. Throughout the 2022 season, much focus fell on Roman as the team struggled to find much if any success inside the redzone. Ultimately, the team and Roman agreed to part ways, ending his time as Baltimore's play-caller.
Enter Monken. Coming off of back-to-back national championship victories, the ex-Georgia assistant arrives to add that missing spark to the Ravens offense. The recent success at the collegiate level may have been just what Monken needed in order to make his return to the NFL after inconsistent tenures with the Buccaneers and Browns. Monken has immediately employed Jackson with more agency in the decision-making process, granting him freedom to audible and make adjustments at the line of scrimmage. Monken even absorbed some suggestions Jackson made for plays into the team's playbook.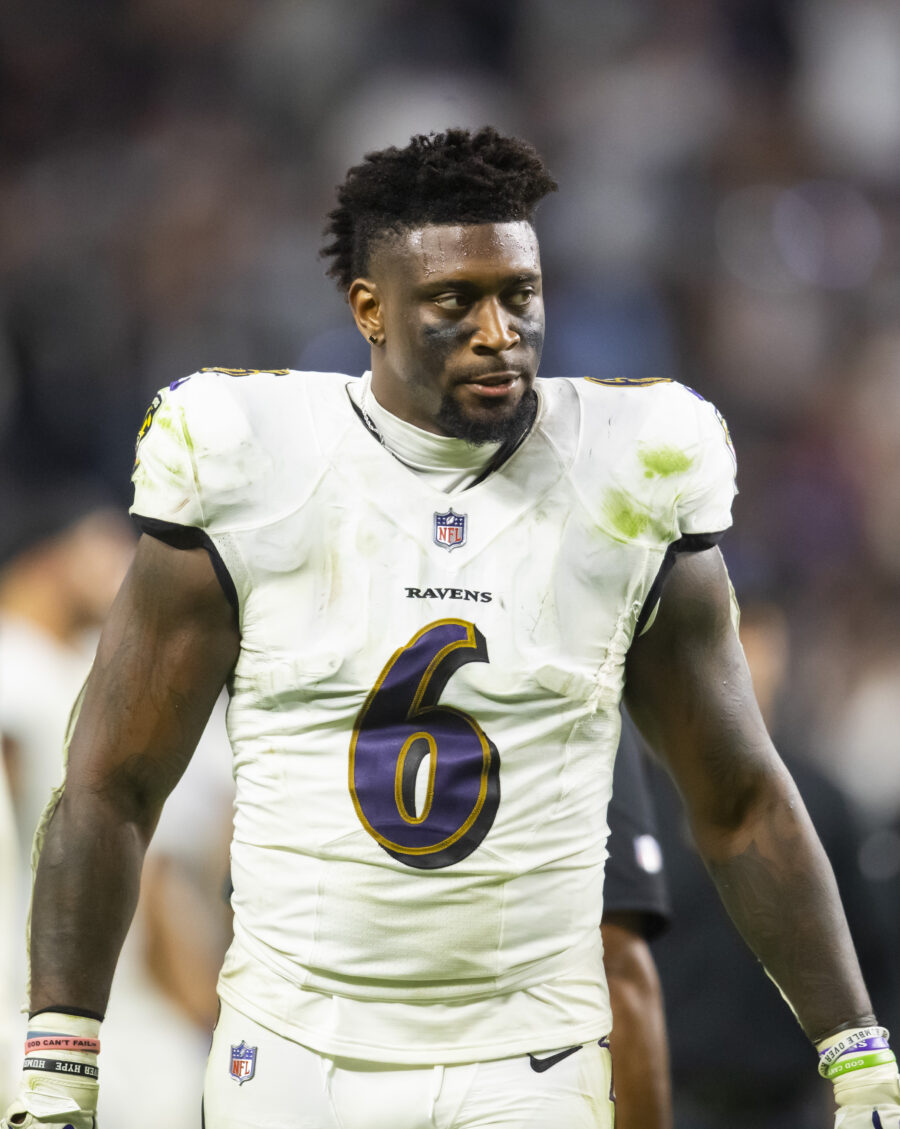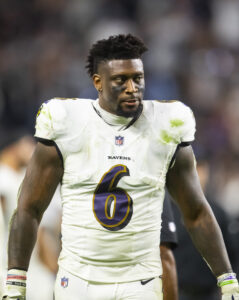 Before Smith's arrival in Baltimore last season, it seemed like a foregone conclusion that Queen's fifth-year option would be declined. Once Smith was in place, though, Queen looked like a completely different football player. With the weight of needing to lead the linebacking corps off his shoulders, Queen was freed up to play a style of football that Ravens fans had not seen from the former first-round pick in his first three years. Despite the marked Queen improvement, the Ravens shocked some by taking Simpson in the third round — a move that many saw as an attempt to find Queen's eventual replacement.
Paying Smith, drafting Simpson, and declining Queen's option all seem to point to an eventual Ravens-Queen separation in 2024. Both parties, however, have expressed desires to extend their partnership. Still, it is difficult to pay two linebackers big contracts, and Queen's recent elevated play may make him too tempting of a trade piece to ignore.
Top 10 cap charges for 2023:
Praise has come DeCosta's way this offseason. The team made adjustments in areas that were not working. The Ravens locked down some of their most valuable assets for the long term. In attempts to boost their weakest positions, they added productive veterans on both sides of the ball. And they signed what could end up being an impactful rookie class. With a new contract, new weapons, a new offensive philosophy and new agency, Jackson is equipped with many tools to succeed.
If the new-look Ravens offense can improve on what was already an incredibly potent attack, and their defense returns as elite as we last saw them when they limited the Bengals' offense to 183 yards passing and 51 yards rushing in their wild-card loss, the sky is the limit for this Ravens edition. It is hard to say that they did enough to catch up to the reigning AFC North champs without seeing all these updates in action, but in theory, the Ravens put themselves in contention with a strong offseason. And, depending on what works this year, DeCosta's eye for the future has potentially set this team up well for years to come.
Follow @PFRumors