The Raiders were unable to follow up their 2021 playoff berth with a .500 season, going 6-11 in Josh McDaniels' first year. This generated some faint one-and-done buzz for the polarizing coach. Mark Davis squashed those rumors early, but the second-chance HC faces pressure to make progress in Year 2. The former Patriots staple will go into the season with more familiar faces around him, including one that will inject more risk into the Raiders' equation.
Free agency additions:
Not only did the Raiders zero in on Garoppolo, they did so after checking on Tom Brady. It is quite possible Garoppolo would have found himself as McDaniels' second choice behind Brady once again, had the legendary passer not retired for a second time. Brady's retirement left just one notable ex-Patriots passer on the market, and Garoppolo represents a multiyear stopgap option. Although the contract would allow for a 2024 separation with just $11.25MM in dead money, the Raiders did not use a high draft choice on a quarterback. For the time being, the team has a Garoppolo-centric QB plan in place.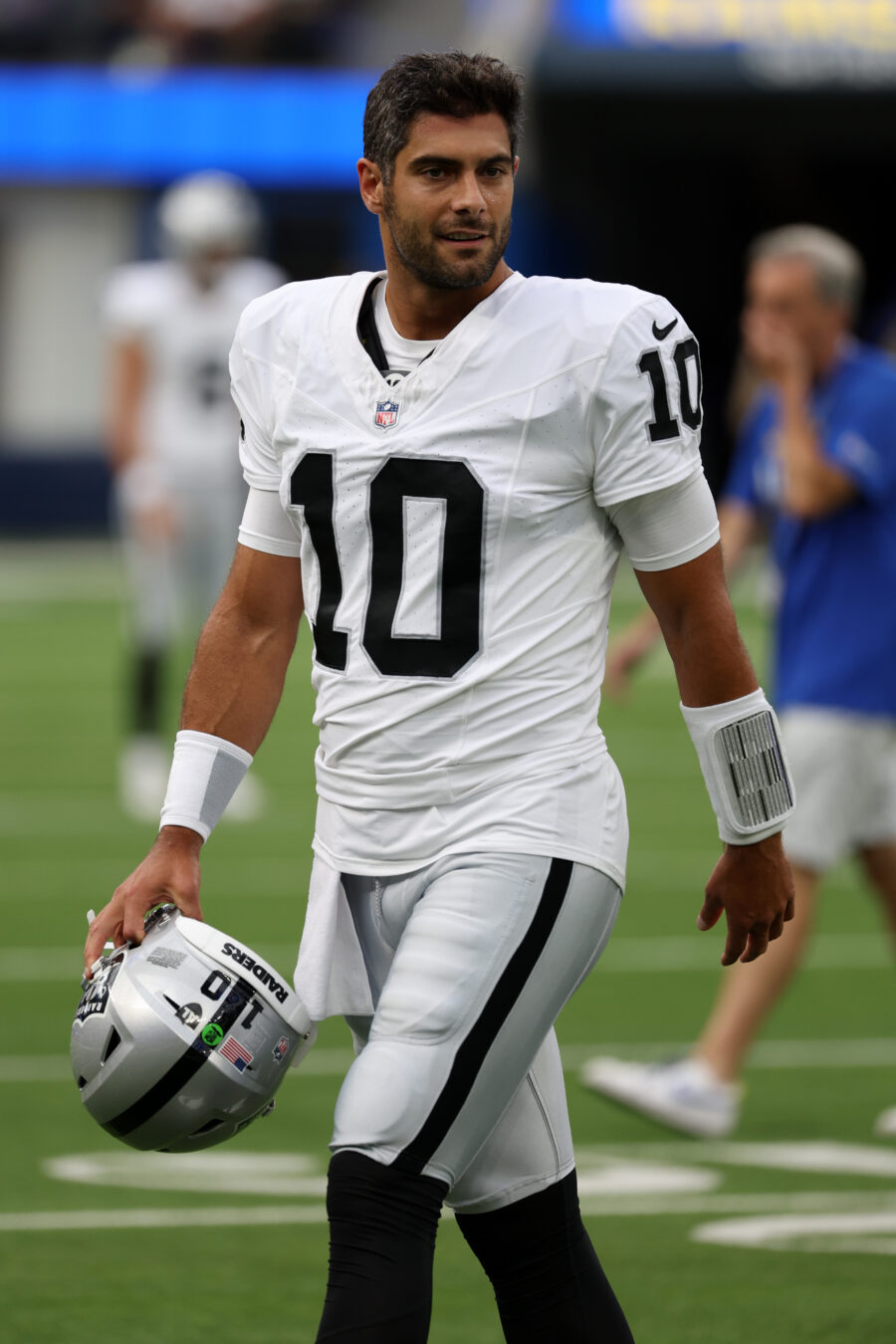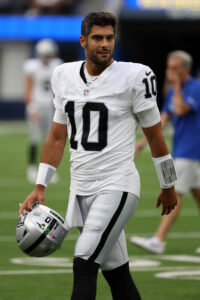 The Patriots' decision to ship Garoppolo to the 49ers for a second-round pick back in 2017 came with controversy, and the Bill Belichick–Robert Kraft matter affected another franchise's QB foundation. Rather than sign Kirk Cousins in 2018, the 49ers committed to Garoppolo with a then-record extension. Garoppolo, 31, rewarded the team, which went 38-17 and won four playoff games with the former second-rounder at the controls.
Of course, the immobile passer's San Francisco stay also brought injuries that have come to define his career. A torn ACL, high ankle sprain preceded 2021 calf, thumb and shoulder injuries. Then, December's foot fracture ended Garoppolo's 49ers tenure. All told, Garoppolo has undergone four surgeries and missed 30 games due to injury since that September 2018 ACL tear led to his status as the NFL's most injury-prone quarterback. Garoppolo's most recent surgery, to repair the Jones fracture, led to a mini-storyline. The Raiders added a waiver to the middling passer's contract, and although his passing a physical and beginning training camp on time eliminated the prospect of a quick separation, the addendum illustrates the risk the Raiders are taking with their new QB.
Setting injuries aside (a difficult ask with this particular player), Garoppolo piloted the 49ers to two NFC championship games and Super Bowl LIV. He also rescued the 49ers from their Trey Lance dilemma in 2022, circling back after an offseason of trade rumors to take over once Lance went down in Week 2. Garoppolo began the 49ers' 12-game win streak, though Brock Purdy's stunning form showcased how beneficial Kyle Shanahan and the 49ers' weaponry can be. QBR placed Garoppolo 12th in 2019, 13th in 2021 and 16th last season, and he completed more than 67% of his passes in 2017, 2019, 2020, '21 and '22.
System familiarity aside, McDaniels and GM Dave Ziegler have placed a sizable bet on Garoppolo remaining upright and providing an upgrade on Derek Carr, who, if nothing else, offered durability. The Raiders were also not seriously connected to Aaron Rodgers, giving the Jets free access for the future Hall of Famer.
The Raiders leaned into the Patriots West vibe with Hoyer, who missed most of last season with a concussion and considered retirement this offseason. Going into his age-37 season, Hoyer is the NFL's second-oldest active quarterback (behind Rodgers). Hoyer had the 2014 Browns in playoff contention — before the Johnny Manziel debacle unveiled itself — and quarterbacked the 2015 Texans to the playoffs. He is well past that prime, and while fourth-rounder Aidan O'Connell may be the next man up if/when Garoppolo goes down, Hoyer — a McDaniels charge for four seasons in New England — took first-team reps during Las Vegas' offseason program.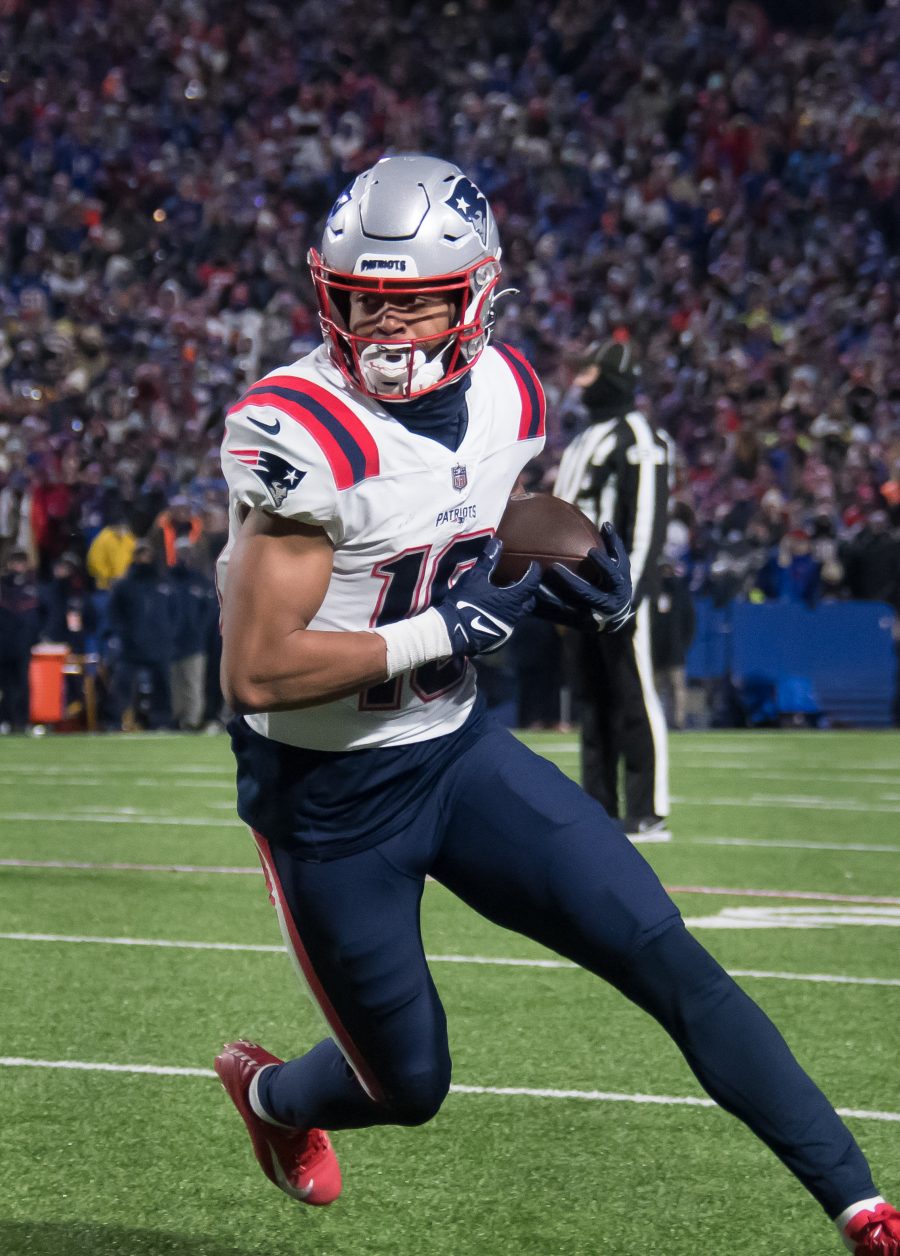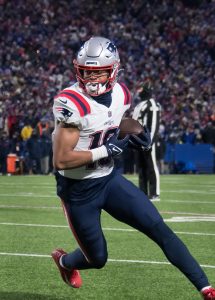 Keeping this Foxborough-to-Vegas theme going, Meyers is back at the scene of his best-known NFL sequence. The former UDFA's lateral-gone-bad does not define his career, as he was the steadiest Patriots wide receiver post-Julian Edelman. He is one eight former Patriots offensive players on the Raiders' roster. Meyers and Garoppolo required the biggest commitments, with the former one of the top options in a shaky free agent WR class.
Meyers, 26, collected the second-most guaranteed money in this year's class; only Allen Lazard's $22MM to rejoin Rodgers eclipsed it. Meyers did not rank inside the top 55 in yards per reception in any of the past three seasons, and he famously set an NFL record for the most receiving yards before scoring a touchdown. But Meyers became Mac Jones' security blanket, notching back-to-back 800-plus-yard seasons — the second in the Pats' disjointed post-McDaniels offense — and found the end zone six times last year. As defenses key on Davante Adams, Meyers will be an important part of McDaniels' second Vegas attack.
The Raiders operated strangely at cornerback, letting Rock Ya-Sin walk and taking fliers on low-cost options during the spring. Shelley, Long and Facyson combined to secure barely $3MM guaranteed, and after training camp, it looks like none of them will start. The Raiders are likely to use Nate Hobbs and fourth-rounder Jakorian Bennett alongside Peters, who signed just before camp after being linked to the Raiders for months.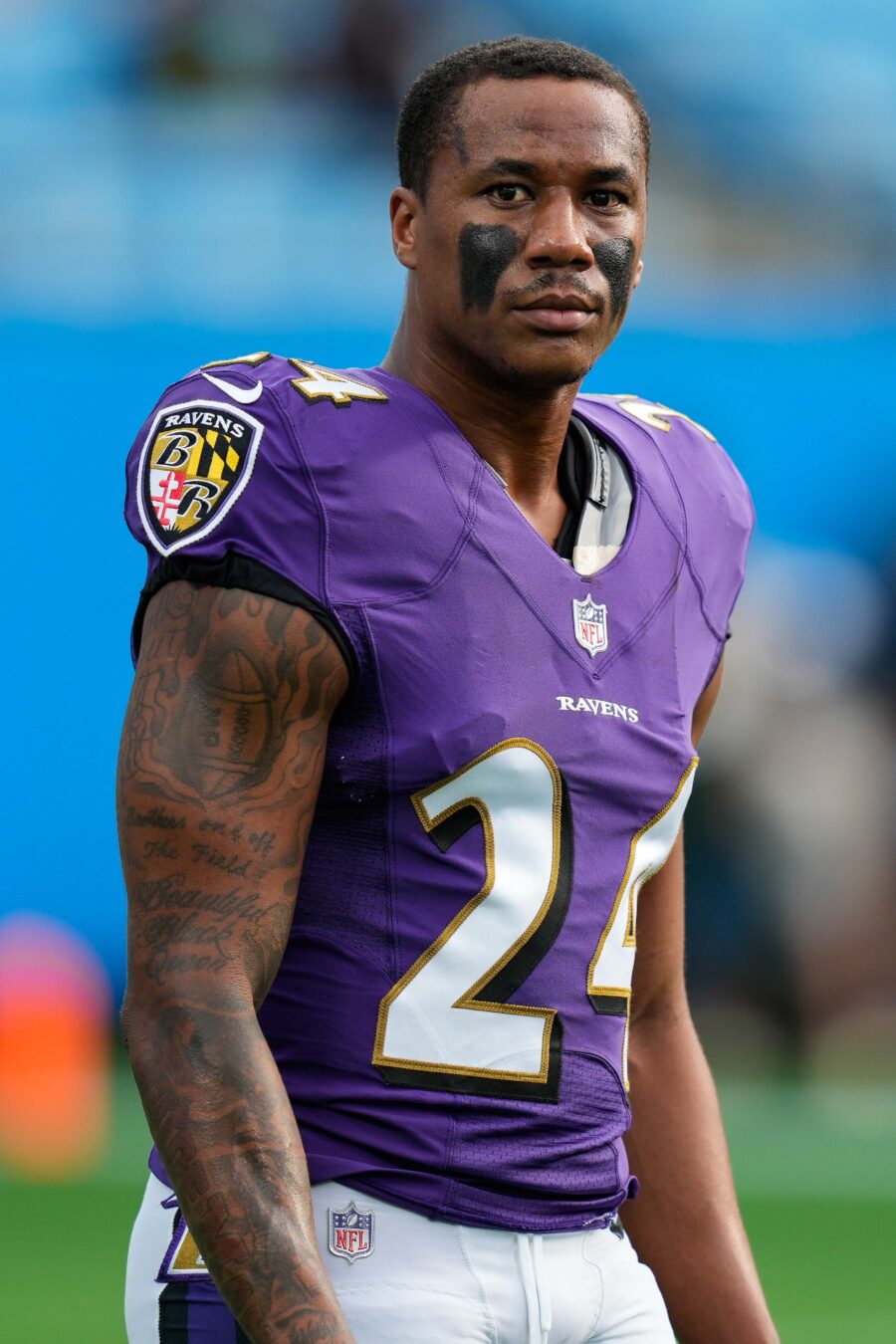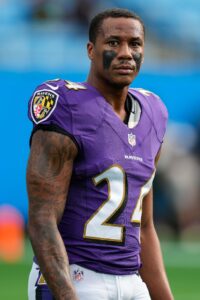 A Raiders fan growing up in Oakland, Peters will be counted on to reprise his takeaway-crazed form. Now two years removed from an ACL tear that nixed his 2021 season, the ex-Chiefs first-rounder should be a decent bet to bounce back in Vegas. Coming off the knee injury last year, Peters surrendered seven touchdowns as the nearest defender and allowing a passer rating of 113.7 — a mark far north of his previous two Ravens figures — and missed the final three games of the season with a calf strain.
Peters, 30, cannot be assessed without noting his elite turnover impact. Despite missing the 2021 season, the 6-foot corner leads the NFL in INTs (32) since his 2015 rookie season. The former Defensive Rookie of the Year has also forced 11 fumbles and scored seven TDs. This production offsets his coverage gambles to a degree.
Epps, 27, used a strong 2022 offseason to become an every-down player for the Eagles, who trotted out the former backup on 1,096 defensive snaps — more than double his previous high. PFF did not rate Epps highly (70th) among safeties in his breakout year, but the NFC champions relied on him as C.J. Gardner-Johnson and Avonte Maddox missed time. As the Silver and Black feature some questions at corner, Epps and Tre'von Moehrig will start at safety.
Re-signings: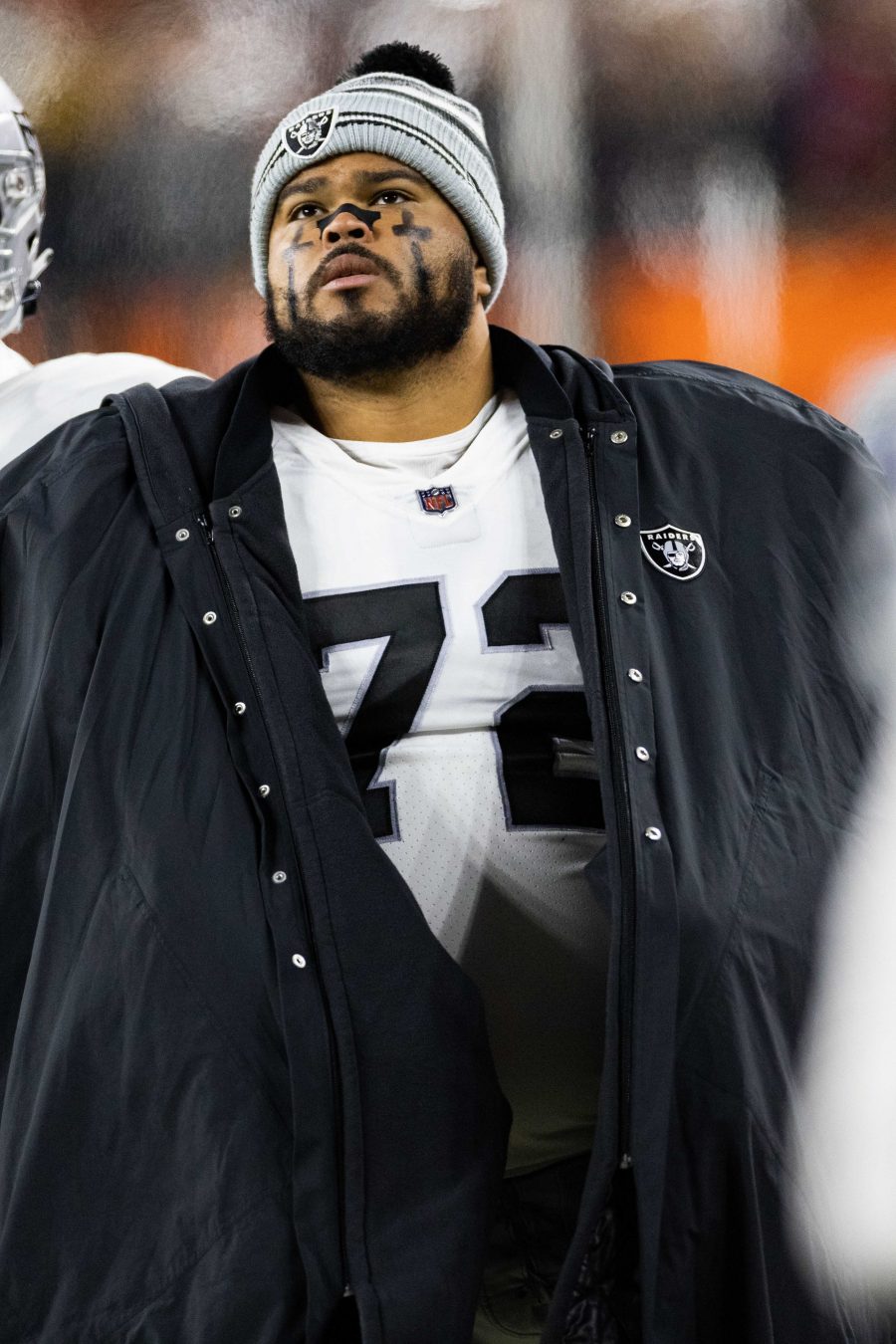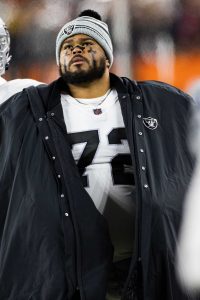 The McDaniels regime did seem to coax quality play from an offensive line that came into last season with a number of questions. PFF ranked the Raiders' front 10th, and it drove Josh Jacobs to the rushing title. That said, it was surprising to see the Raiders largely punt on outside acquisitions this year. Van Roten, a former Panthers and Jets regular with 54 career starts, is the only notable outside hire up front. As Van Roten attempts to unseat Bars, the Raiders will run it back elsewhere up front. The 49ers gave Garoppolo Trent Williams and Mike McGlinchey over the past three seasons; will the Raiders regret not doing more as they attempt to protect their fragile investment?
PFF graded Bars as by far the worst Raiders O-line starter, placing him as a bottom-10 guard in 2022. But it is possible Las Vegas uses the same right side it did last season. Eluemunor, who played for McDaniels in New England in from 2019-20, has started at both guard and tackle in Vegas. The Raiders are considering Eluemunor at both spots, with 2022 seventh-rounder Thayer Munford in contention to unseat the veteran, 28, from the RT post he manned last year. Van Roten and Eluemunor give the Raiders some options and experience up front. The team also considered moving left guard Dylan Parham, a 2022 third-rounder, to center. But Gruden-era addition Andre James remains there.
A third-round pick in Gruden's first draft back with the team, Parker represented another option for the Silver and Black. But his career is now at a crossroads, thanks to a second straight IR placement in August.
Notable losses:
Certainly not the best quarterback in Raiders history, Carr stuck around the longest as a starter. Although Ken Stabler was with the Raiders for 13 seasons, AFL icon Daryle Lamonica delayed the Hall of Famer's QB1 run. As such, Carr's 142 starts are by far the most by a QB in franchise history. Carr, 32, signed a three-year, $121.5MM extension shortly after McDaniels and Ziegler took over. But the contract included a February escape hatch. The Raiders got out early, benching Carr before Week 17 and ending a nine-year partnership weeks later.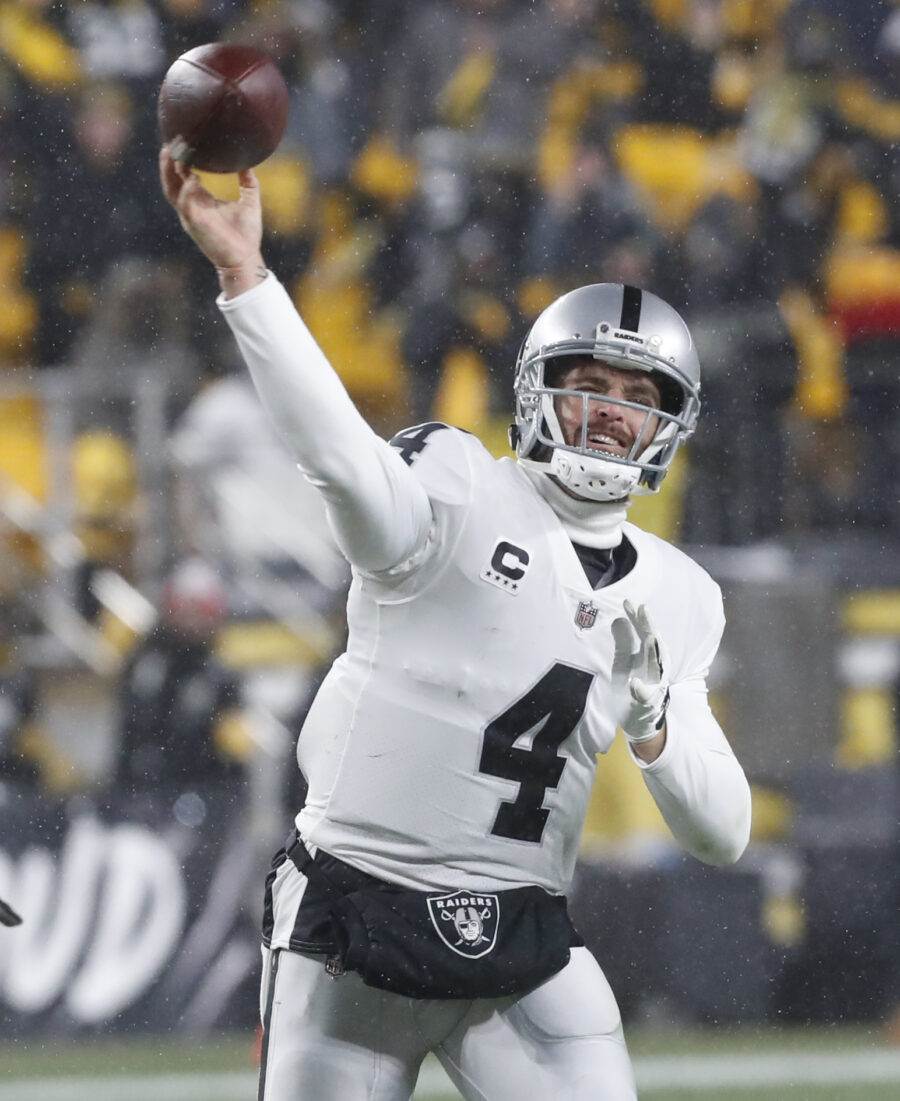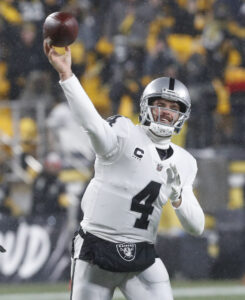 Mark Davis is believed to have played a role in Carr's benching/dismissal, with McDaniels and Ziegler pegged as being less behind benching the franchise staple in January. But the Raiders protected their ability to cut Carr, ensuring he would exit the season healthy (as he usually has), ending the relationship on a sour note.
After regressing from his 2016 third-place MVP finish, Carr showed growth under Gruden, finishing in the top 11 in QBR in 2019 and '20 — despite minimal wide receiver help following the Amari Cooper trade and Antonio Brown combustion — and piloting the Raiders to the 2021 playoffs. Even after the Raiders acquired ex-Carr Fresno State teammate Davante Adams, the QB's numbers dipped under McDaniels. Carr's completion percentage dropped from 68.4 in 2021 to 60.8 last season, and his yards per attempt (7.0) was his lowest since the Todd Downing OC season (2017).
The Saints were the only team to show genuine interest in trading for Carr, meeting with the passer in New Orleans and working out trade parameters with the Raiders. Carr decided not to do the Raiders a solid and agree to be traded, wielding the no-trade clause in his third Raiders contract and being released before the guarantee vesting date (Feb. 15). Rather than seeing $40.4MM in guaranteed Carr money vest, the Raiders cut him and saved $29.3MM in cap space, helping finance the Garoppolo deal. Adams had said he was not a Raider solely because of Carr, his longtime friend, but that surely helped streamline the 2022 trade. The All-Pro wideout did not provide a ringing Garoppolo endorsement this offseason.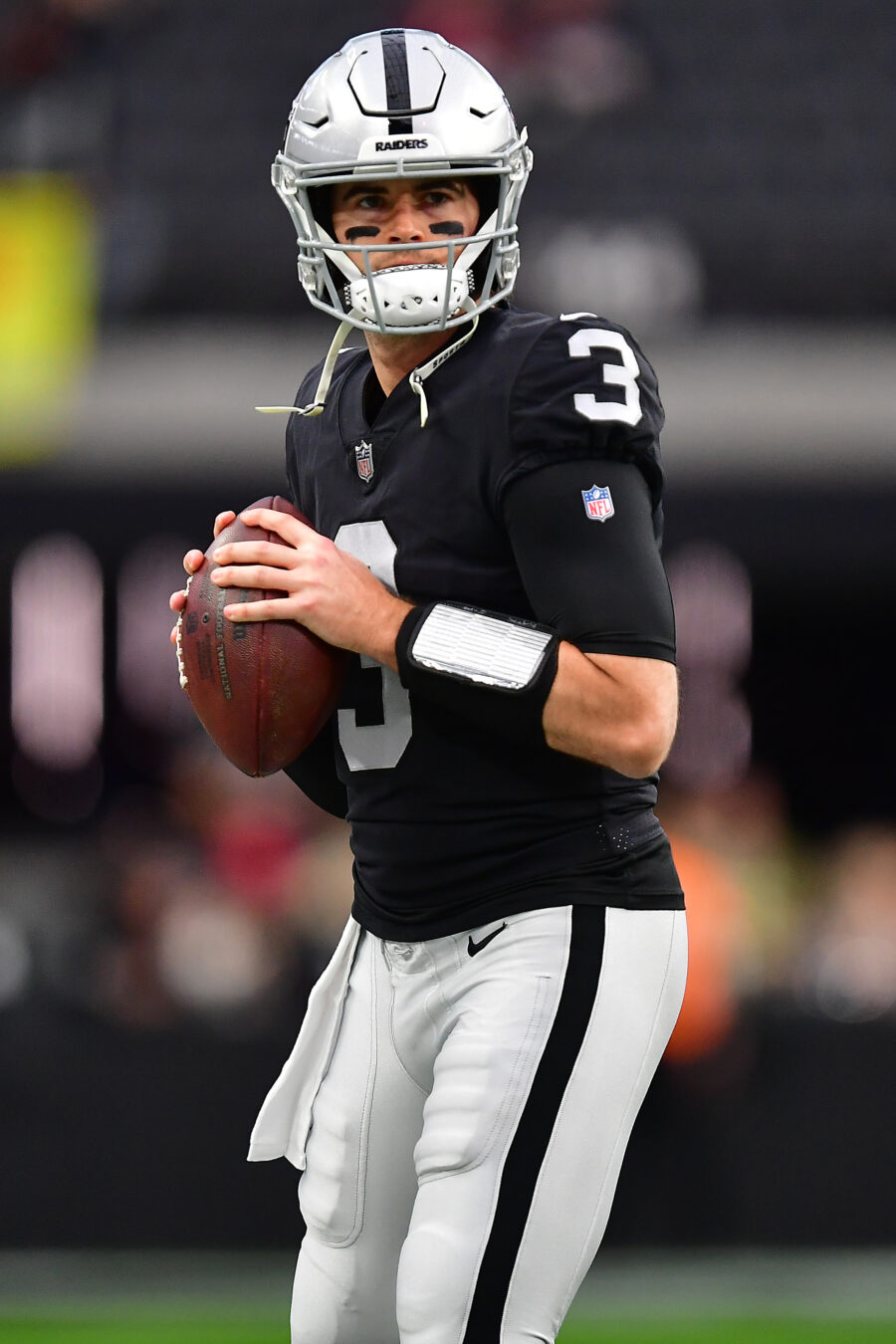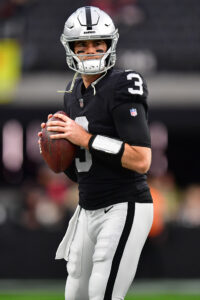 The Carr era was not especially successful, record-wise, and frequent criticism (and Gruden-years trade rumors) followed the passer. But the Saints will bet on the 10th-year signal-caller, giving him $70MM guaranteed on a four-year, $150MM deal that includes an inflated Year 4 to prop up the AAV. Carr betting on a market forming proved correct, as he received more guaranteed at signing compared to his 2022 Raiders extension. The Raiders attempted to keep Stidham, who delivered a stunning performance (365 passing yards, three TDs) against the 49ers' No. 1 defense in his first start. But the ex-Patriots draftee preferred the two-year, $10MM Broncos offer, leading to a reconfigured Raiders QB room.
Also interested keeping Perryman, the Raiders went in another direction at linebacker. While Divine Deablo remains at linebacker, Spillane comes in as an expected regular. Following an August 2021 trade, Perryman revitalized his career in Vegas, registering 154 tackles in 2021. In Patrick Graham's defense last season, Perryman totaled a career-high 14 tackles for loss.
Trades:
The Brown trade brought a tornado of headlines, and fellow 2019 receiver pickup Tyrell Williams also stumbled as a Raider. Enter Waller, who used that '19 season to complete a belated emergence. Nearly out of the league due to substance-abuse trouble, the former Ravens wide receiver became Gruden's biggest success story on offense. Signed off Baltimore's practice squad late in the 2018 season, Waller erupted for 1,145 yards in 2019. He totaled 1,196 yards in 2020, en route to the Pro Bowl. Only seven other tight ends in NFL history have strung together back-to-back 1,100-yard years. Just as they are starting over at quarterback, the Raiders will reboot at tight end.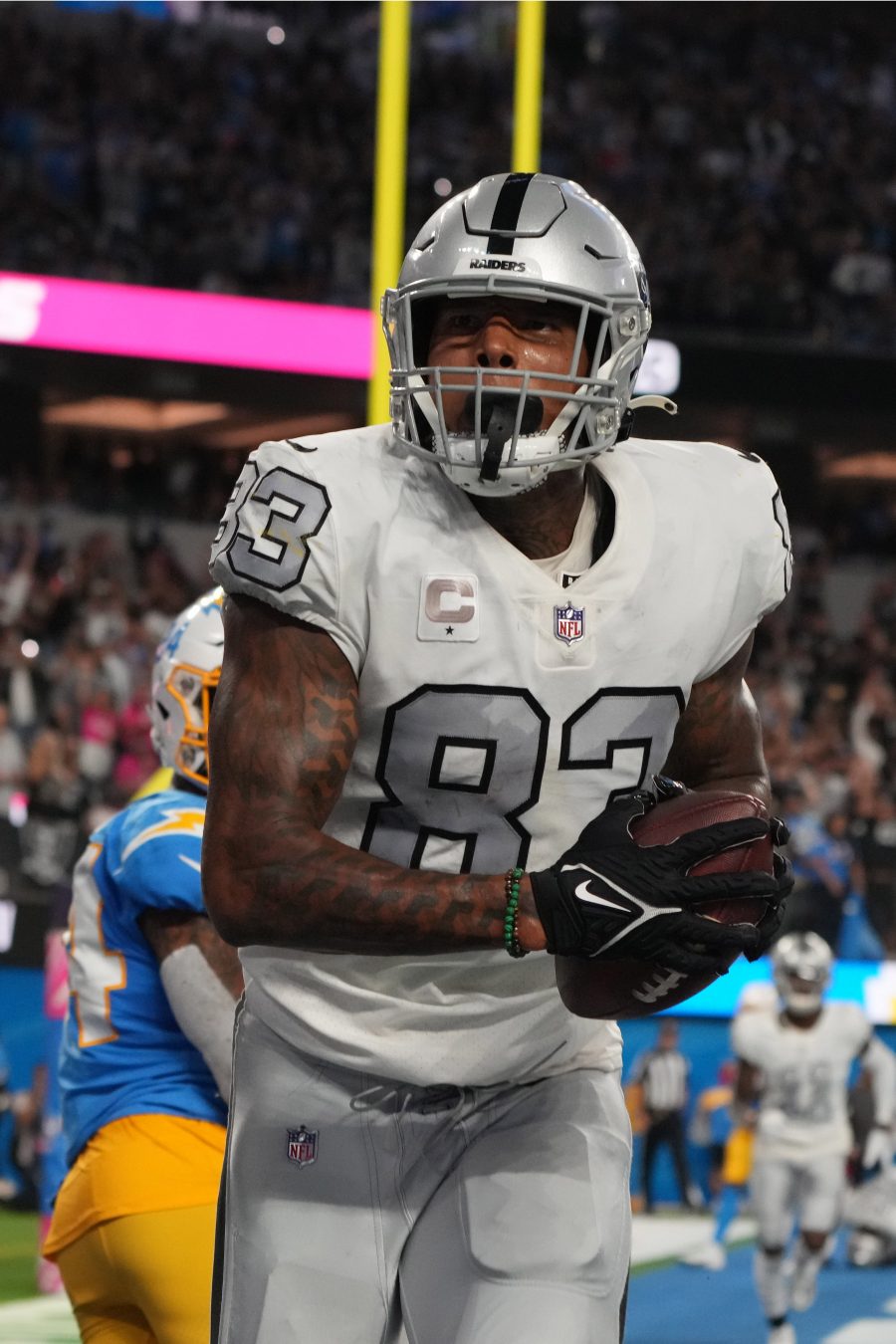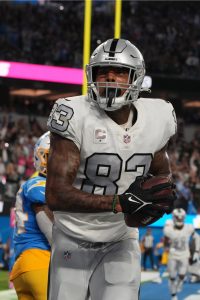 Waller, 31 in September, secured a three-year, $51MM extension in September 2022. Hiring Drew Rosenhaus to complete the deal, Waller made a smart move to finalize a raise after he had outplayed his 2019 re-up (four years, $29.8MM). Waller's second injury-plagued season also made his contract push prudent, but the Raiders grew frustrated with the talented tight end as he struggled to return from a hamstring injury. Hamstring and IT band issues kept Waller off the field for 14 games from 2021-22, halting his momentum and prompting the Raiders to move on.
Despite authorizing the extension in September of last year, the Raiders discussed Waller with the Packers before the deadline. After Green Bay passed on acquiring an injured player, Las Vegas talked a Waller trade with Miami this offseason. The Giants, however, ended up making the move. With the pick obtained in the October 2022 Kadarius Toney swap, Big Blue acquired Waller to be its pass-game centerpiece. This came after an early-March report that indicated the Raiders were not trying to move Waller.
While rumors about the Raiders trading Waller because of a conflict with McDaniels were largely debunked, both he and Moreau — the team's four-year Waller backup — are gone. The Raiders had attempted to re-sign Moreau, but the New Orleans native — amid a cancer struggle — followed Carr to Louisiana.
Draft:
Round 1, No. 7: Tyree Wilson, LB (Texas Tech) (signed)
Round 2, No. 35 (from Colts): Michael Mayer, TE (Notre Dame) (signed)
Round 3, No. 70: Byron Young, DT (Tennessee) (signed)
Round 3, No. 100 (from Chiefs through Giants): Tre Tucker, WR (Cincinnati) (signed)
Round 4, No. 104 (from Texans): Jakorian Bennett, CB (Maryland) (signed)
Round 4, No. 135 (from Patriots): Aidan O'Connell, QB (Purdue) (signed)
Round 5, No. 170 (from Packers through Jets): Christopher Smith, S (Georgia) (signed)
Round 6, No. 203 (from Texans through Giants): Amari Burney, LB (Florida) (signed)
Round 7, No. 231 (from Patriots): Nesta Jade Silvera, DT (Arizona State) (signed)
To start an eventful pre-draft process, the Raiders were one of the teams to discuss the No. 1 overall pick with the Bears. Those talks did not take off, but the Raiders still met with each of the top five QBs in this draft, being the rare club to do so. That turned out to be a bit of a smokescreen, though it would not exactly have mattered, seeing as Bryce Young, C.J. Stroud and Anthony Richardson were off the board in the top four. A look into the Raiders' draft room, however, revealed the team was hoping that scenario would come to pass. As a result, defensive targets were available.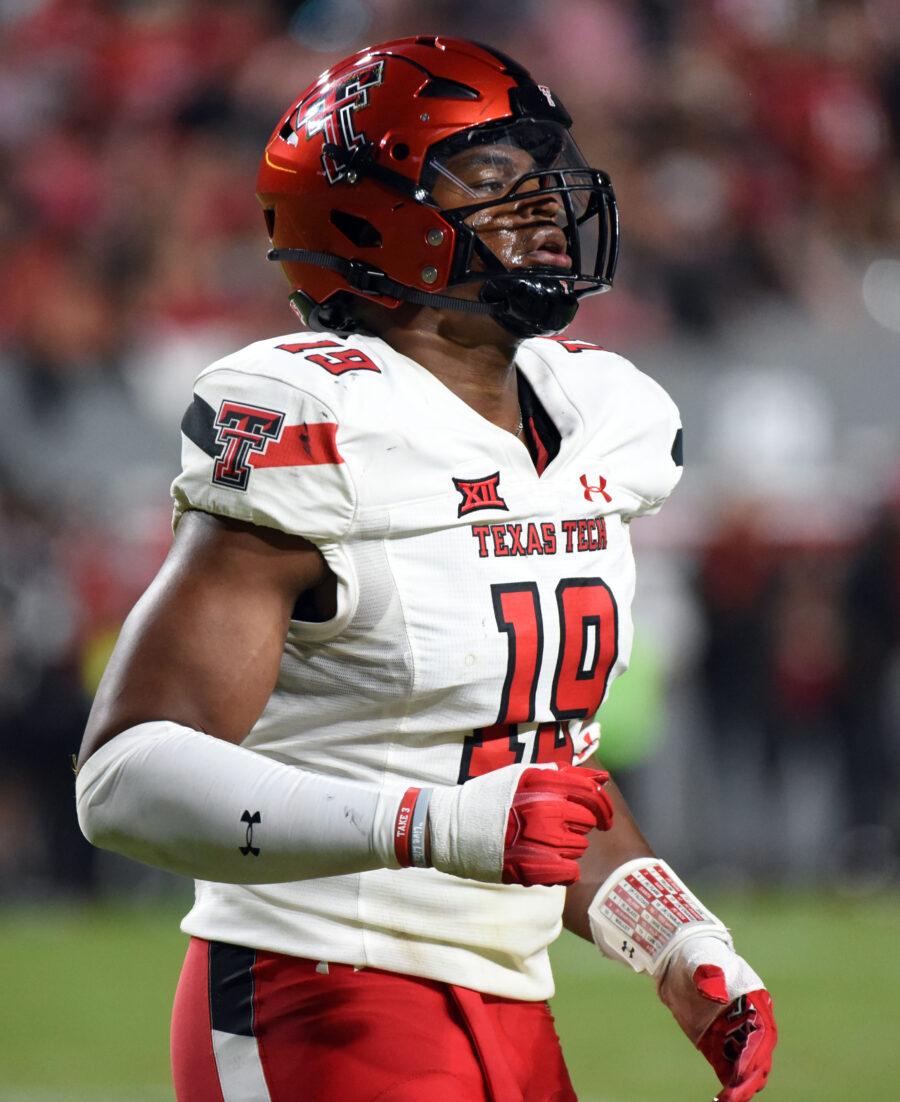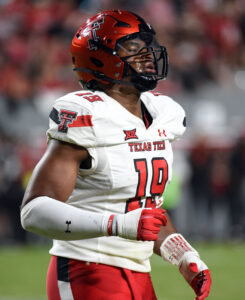 It did not appear Jalen Carter received serious consideration from the Silver and Black, who joined a few other teams in passing on the controversial Georgia prospect after meeting with him. Instead, the Raiders were high on two offensive tackles (Paris Johnson, Anton Harrison) and a handful of defenders. The Cardinals sent the Raiders an offer for No. 7 — one that would have given the Raiders No. 12 and No. 33 — but the Silver and Black stood pat and went with Wilson, who profiles as a likely Chandler Jones successor after this season. For now, the Texas Tech product will help keep Jones and Maxx Crosby fresh while contributing as a rotational rusher.
Wilson was on the radar to go as high as No. 2, with buzz about some viewing the Big 12 standout as having more upside than Will Anderson Jr. The Texans disagreed, sending the Cardinals a boatload of assets to move up for Anderson, leaving Wilson on the board. Some teams expressed hesitancy regarding Wilson's Lisfranc fracture; the Raiders did not. Wilson recently received clearance, coming off the team's active/NFI list.
Considering Jones' three-year, $51MM deal does not include any guarantees beyond 2023, it would not surprise if the former All-Pro — after struggling last season — becomes a clear 2024 release candidate. The prospect of a Crosby-Jones-Wilson pass rush does intrigue for 2023, however, provided the ex-Cardinals star can bounce back.
The Raiders placed a first-round grade on Mayer, and the team was among those that attempted to move back into Round 1. After the Lions chose Iowa's Sam LaPorta at No. 34, decided to make sure they landed him. The latest Notre Dame tight end prospect, Mayer received praise as an all-around tight end — rather than a Waller-type option — coming into the draft. ESPN's Scouts Inc. graded Mayer as this class' 19th-best prospect, just behind Dalton Kincaid, but he tumbled to Round 2. Mayer dropped back-to-back 800-plus-yard seasons with the Fighting Irish, combining for 16 touchdown grabs in that span. With only Hooper in place as a veteran option, Mayer should have a big role from the start.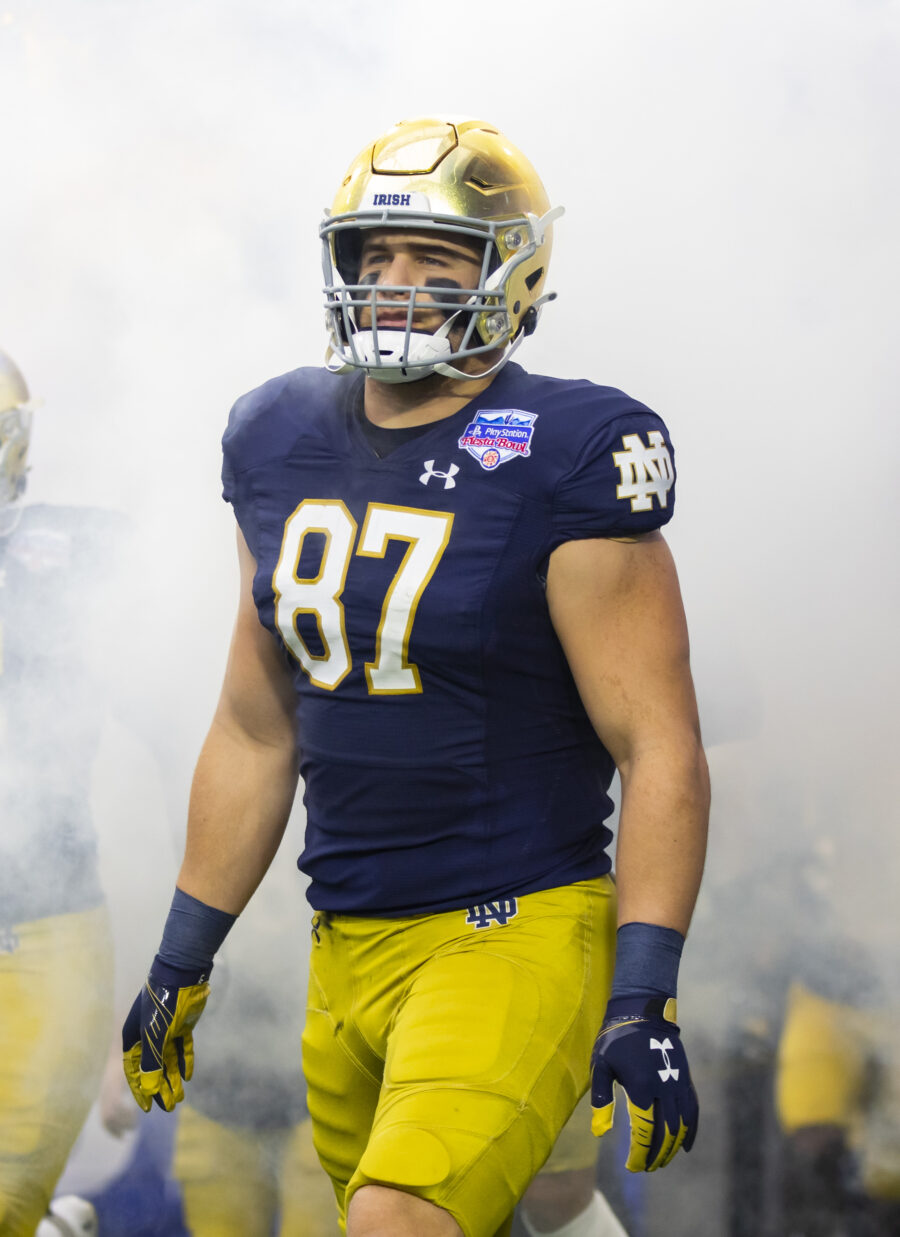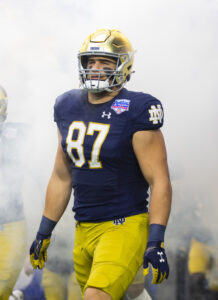 Although the Raiders extended Hunter Renfrow (two years, $32MM) in 2022, they have not been shy about cutting bait on recently authorized payments given to Gruden-era mainstays. Faint Renfrow trade noise circulated, though it looks like the veteran slot receiver will be part of this season's attack. Scouts Inc. was much lower on Tucker than the Raiders, slotting him 222nd, and the Cincinnati prospect's 5-foot-8 frame limits him to a degree. The slot player only topped 500 receiving yards once in college (671 in 2022) but has flashed deep speed during the preseason. It will be interesting to see how the Raiders use him as a rookie.
The Raiders passing on Will Levis and Hendon Hooker may well point to multiple years with Garoppolo. Ziegler said in February the team was not dead set on landing a long-term QB this offseason, and it might not have one. The Raiders did trade up for O'Connell in Round 4, and the early returns have been promising. The Purdue product has played well in the preseason and appears to have a chance to leapfrog Brian Hoyer for the backup job, turning the veteran into a mentor type — which probably represents a better role for the 2023 version of Hoyer. Meanwhile, Bennett has moved into a starting role despite his Day 3 status. This could end up being an important fourth round for the Raiders. The team needs some draft hits, as five of the team's six first-round picks from 2019-21 are gone.
Extensions and restructures:
Other: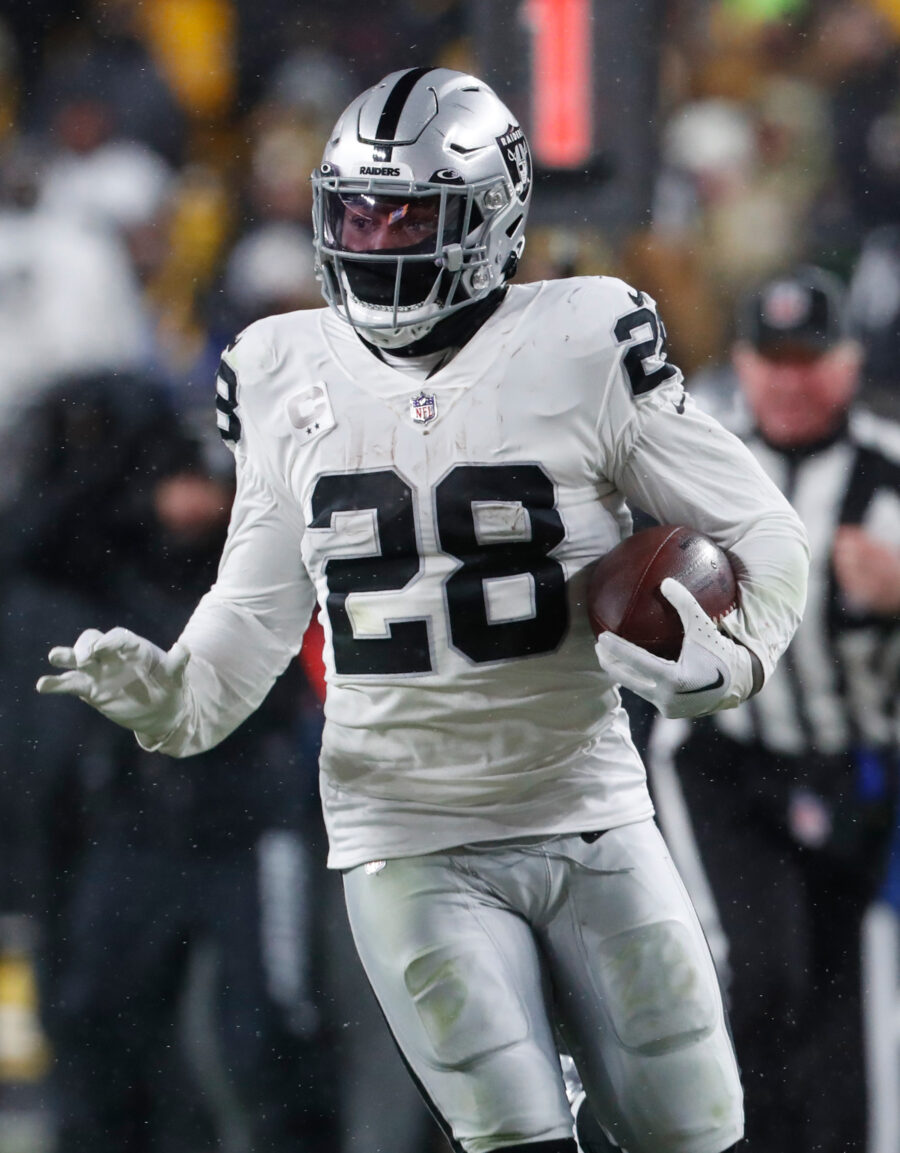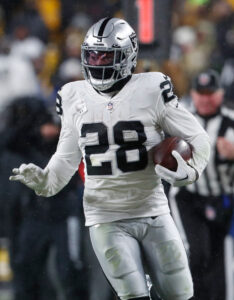 Although the Garoppolo and Wilson moves should matter more in the long term, Jacobs' status has been the top Raiders offseason storyline. The team joined the Giants and Cowboys in not extending its franchise-tagged running back. This puts Jacobs in the worst spot of the three. Barkley had already earned more than $38MM on his rookie contract, while Pollard's rookie-deal usage (631 touches) behind Ezekiel Elliott should give him a good chance to have the longest career out of this trio.
This tag, however, prevented Jacobs from hitting free agency after becoming the first Raider since Marcus Allen (1985) to win a rushing title. Jacobs' rookie deal was worth barely $11MM, and after handling an NFL-most 393 touches last year, it is worth wondering what his value will be in 2024 after what promises to be another high-volume season.
Conflicting reports came out of Vegas regarding the Raiders' interest in extending Jacobs. A pre-deadline report indicated a big-ticket RB contract is not how McDaniels and Ziegler is incongruous with how McDaniels and Ziegler want to build the roster. That would not differentiate them from most other teams presently, as RB value tanked this year. But a post-deadline examination indicated the team offered Jacobs a $12MM-per-year deal that apparently compared favorably to the final Giants proposal to Barkley. Of course, another report pointed to the Raiders not being close to a deal with Jacobs, who, in 2017 Le'Veon Bell fashion, skipped training camp.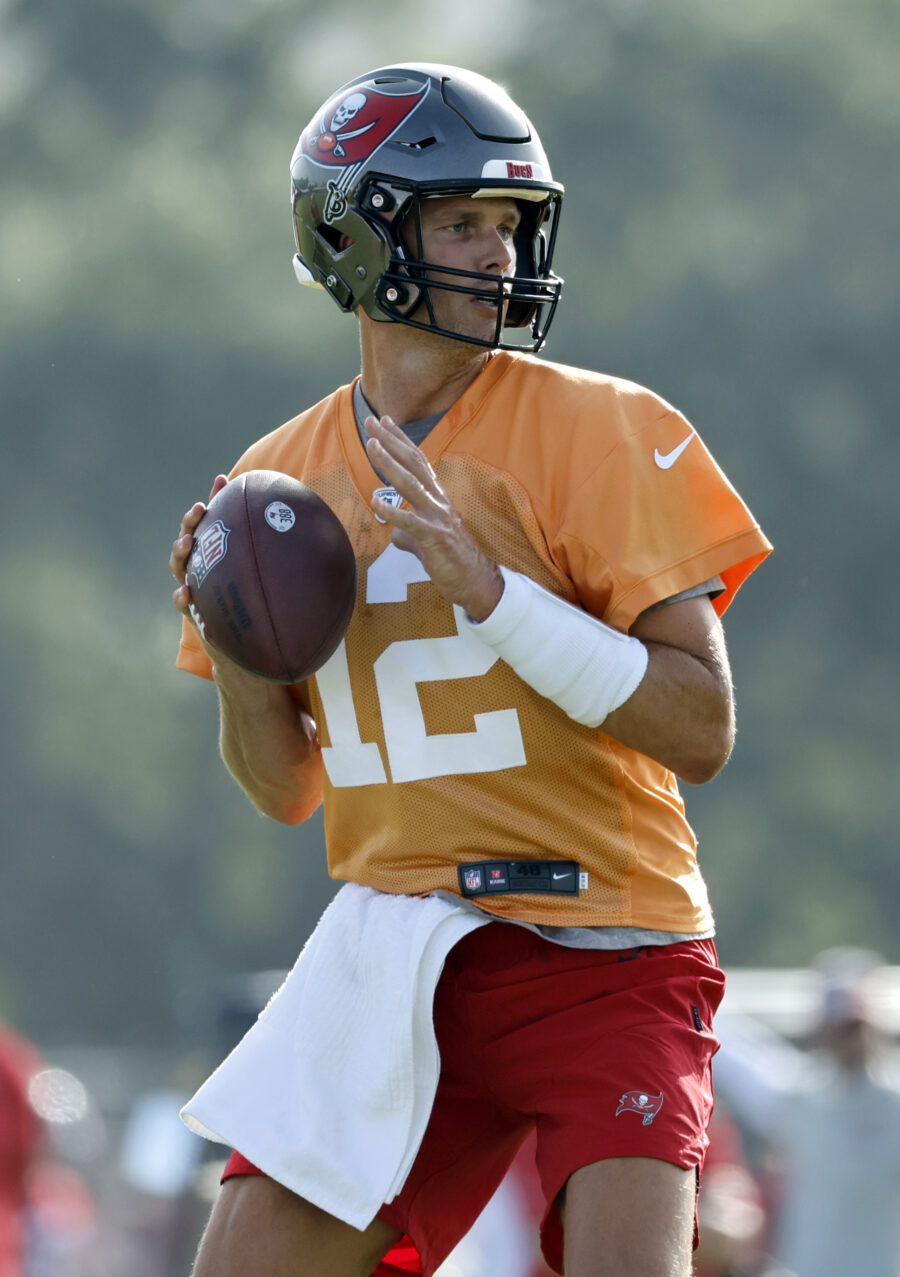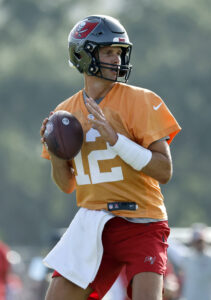 The 2018 Bell nuclear option is not expected to take place here, with Jacobs still viewed as likely to rejoin the Raiders before Week 1. Skipping games would result in $561K lost each week. With RB value at a historically uncertain place, Jacobs cannot count on a team waiting for him in free agency next year. The Jets gave Bell a four-year, $52.5MM deal (with a whopping $27MM guaranteed at signing) in 2019. With Barkley, Pollard, Austin Ekeler, Derrick Henry, J.K. Dobbins, Dalvin Cook, D'Andre Swift, AJ Dillon and Antonio Gibson on track to hit the market, Jacobs might find himself trapped in a buyer's market that features even more quality options compared to this year.
While this year's round of RB tags highlights how punitive the franchise player designation can be for players, the Raiders were never expected to let Jacobs go. The RB-curious Dolphins called the Raiders on Jacobs, but they are not planning a tag-and-trade scenario. Barring the otherwise RB-deficient team making a surprise call to rescind the tag, Jacobs will begin his fifth season as a Raider.
Brady, 46, would make for an obviously fascinating emergency QB, though the future Hall of Famer has said he is "certain" to be done this time. But the 31 other teams would need to approve such a scenario, one rumored to be in play in Miami last year. Unanimous approval is highly unlikely. For now, the prospect of the 23-year veteran even being a part-owner is on hold. The next league meetings are set for October.
Top 10 cap hits for 2023:
Putting much of their stack on Garoppolo, the Raiders reside in a precarious position. Placing this team in the NFC North or NFC South would create more optimism. But they share a division with Patrick Mahomes and Justin Herbert. Sean Payton's Denver arrival should help that franchise's fortunes as well. As a result, the Raiders have by far the longest odds to win the division. With the Chiefs having won seven straight AFC West crowns, the Raiders showing progress after a concerning McDaniels-era start should be the goal.
Riding a 20-season streak of finishing in the bottom half of the NFL in scoring defense, the Raiders have questions on both sides of the ball. While they have formed a strong skill-position group and added Wilson to an accomplished pass-rushing duo, the Silver and Black's season will still hinge on McDaniels generating better performance from Garoppolo than he could from Carr. Garoppolo's health history makes that a dicey bet. McDaniels is wagering a QB with experience in his system will make a considerable difference as he attempts to spin his HC reputation in a positive direction.
Follow @PFRumors