Mecole Hardman has been apart of some high-flying offenses, but the 2019 second-round pick still hasn't cracked 600 receiving yards in a season. With Sammy Watkins now out of the picture, Hardman should be in line for a larger role in 2021, and Nate Taylor of The Athletic opines that the 23-year-old has an opportunity to be the offense's "breakout player this season."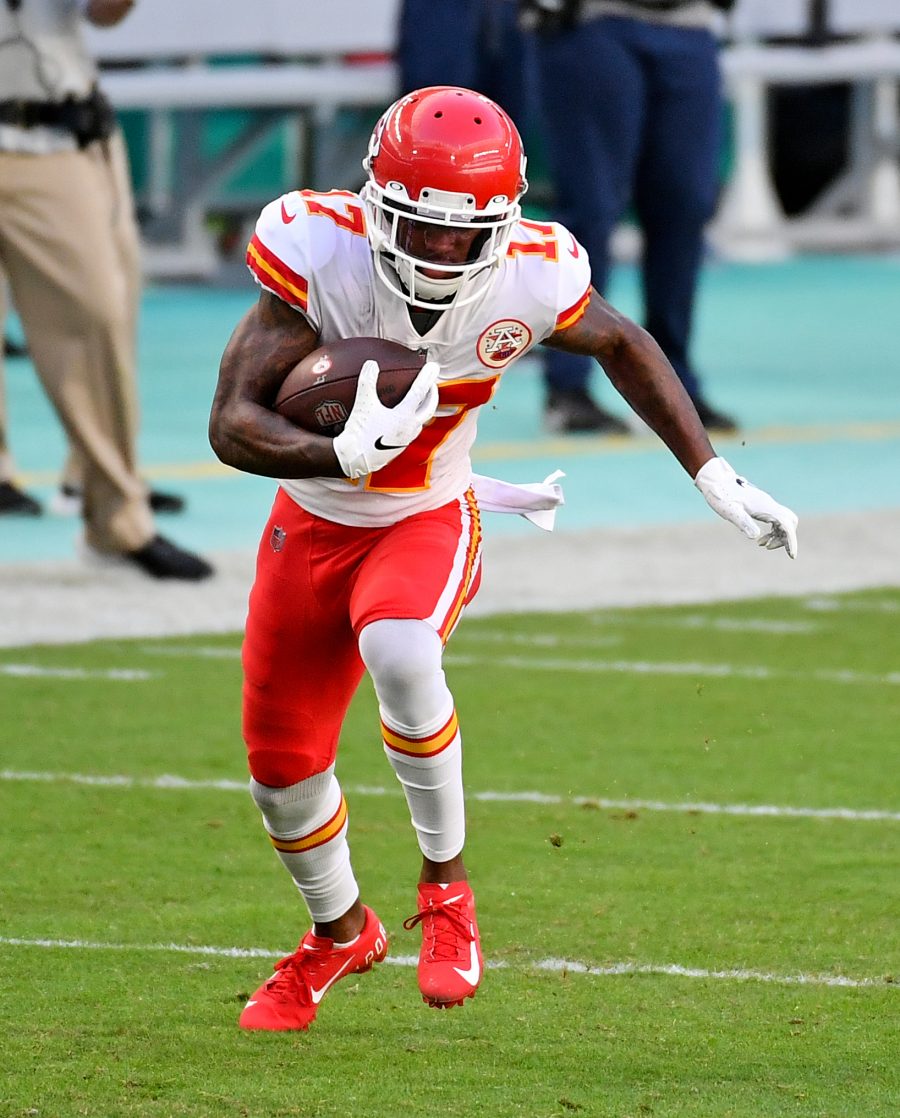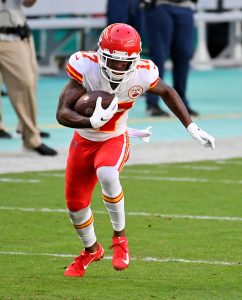 Taylor notes that Hardman has already shown a handful of noticeable improvements, including pass-catching consistency and route running. The writer cites a specific play from minicamp where the receiver overcame some excellent defense from cornerback Mike Hughes and corralled a tipped pass for a reception. Hardman's performance has also led to some praise from his teammates.
"I think he's hungrier than he's ever been," said safety Tyrann Mathieu. "Each and every practice, he's trying to find me. I know iron sharpens iron, but it seems like every day he wants to see me. I'm grateful that I can get him better. It's been a pleasure to see him come to work.
"Even when he makes a mistake, he's not hanging his head. He's running back to the huddle. You can see it in his eyes that he's ready to go. A big part of that is him understanding that we're going to need him. We need him to play big and we expect him to do that."
Hardman earned a Pro Bowl nod as a rookie thanks to his return numbers, and he saw a bit of a larger offensive role as a sophomore in 2020. The wideout finished this past season with 41 receptions for 560 yards and four scores, but he saw a reduced role in the postseason, hauling in only eight catches for 66 yards in three games.
With Tyreek Hill and Travis Kelce still entrenched as Patrick Mahomes' top targets, Hardman has an opportunity to slide in at third in the pecking order. The wideout will compete with the likes of Demarcus Robinson, Byron Pringle, and fifth-round rookie Cornell Powell for targets.