Several days after acquiring the No. 3 overall pick from the Dolphins, the 49ers signed longtime Eagles third-stringer Nate Sudfeld. San Francisco added Sudfeld to a quarterback room that already included Jimmy Garoppolo and Josh Rosen, with a rookie passer on the way. The team will likely attempt to retain all four QBs going into Week 1.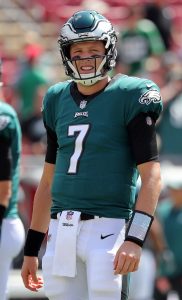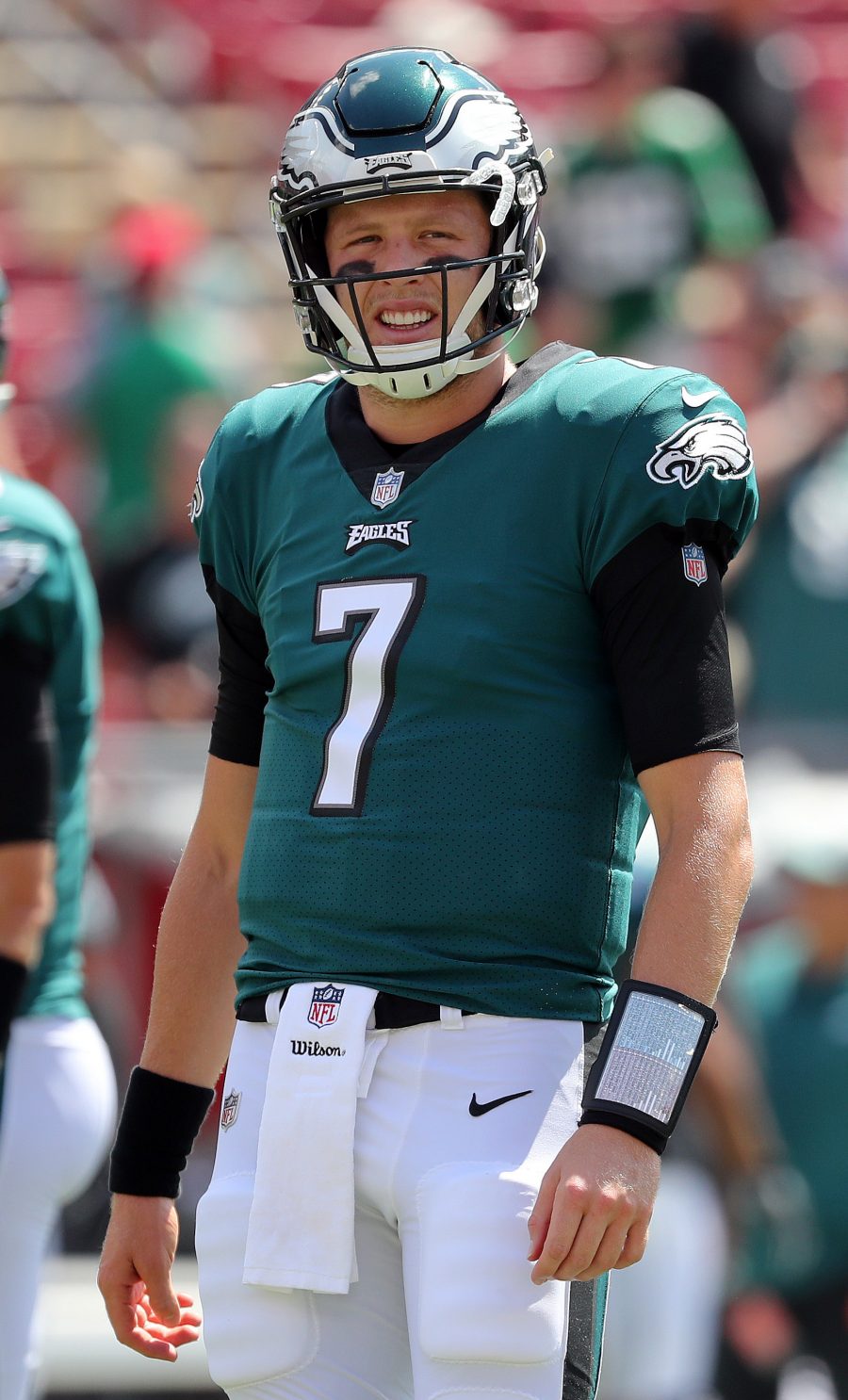 Garoppolo and Trey Lance will be the 49ers' first- and second-string QBs, with the order depending on how quickly the Division I-FCS product progresses, while Rosen and Sudfeld vie for the third-string position. But the 49ers should be expected, per The Athletic's David Lombardi, to keep all four quarterbacks this season (subscription required). That should be the aim, at least.
The loser of the Rosen-Sudfeld competition should be expected to land on San Francisco's practice squad, Lombardi adds, rather than the team jettisoning this lower-profile battle's runner-up for good. This would require no team claiming the QB3 competition's loser on waivers, however. Both have practice squad experience, with Sudfeld beginning his Eagles tenure on their taxi squad and Rosen plummeting to that level — with thet Buccaneers — after active-roster stints with the Cardinals and Dolphins.
Both players are set to make less than $1MM this season, with Rosen tied to a non-guaranteed $850K salary and Sudfeld set to make $990K. The 49ers guaranteed Sudfeld $252K. Neither player is signed beyond 2021. While Sudfeld resurfaced as a controversial contributor in Philadelphia's Week 17 game last season, Rosen has not taken a snap since Week 9 of the 2019 season. The 49ers signed the ex-UCLA top prospect off the Bucs' practice squad late last year.
With Garoppolo likely set to depart San Francisco after the 2021 season, this year's Rosen-Sudfeld competition could determine the team's 2022 Lance backup. The 49ers let former third-round pick C.J. Beathard walk in free agency and non-tendered RFA Nick Mullens. Garoppolo's previous backups are now in Jacksonville and Philly, respectively.
Rosen spending the 2021 season under Kyle Shanahan would be interesting, given the low-quality situations the former No. 10 overall pick enjoyed in Arizona and Miami. Still just 24, Rosen profiles as an interesting developmental player — despite shaky in-game work to date. Sudfeld, 27, has a lower ceiling at this point, though he did serve as Nick Foles' backup during the 2017 and '18 playoffs.
Photo courtesy of USA Today Sports Images.