The Lions picked up Nate Sudfeld after he failed to beat out Brock Purdy for the 49ers' third-string job last summer, and the NFC North team will stay the course behind Jared Goff.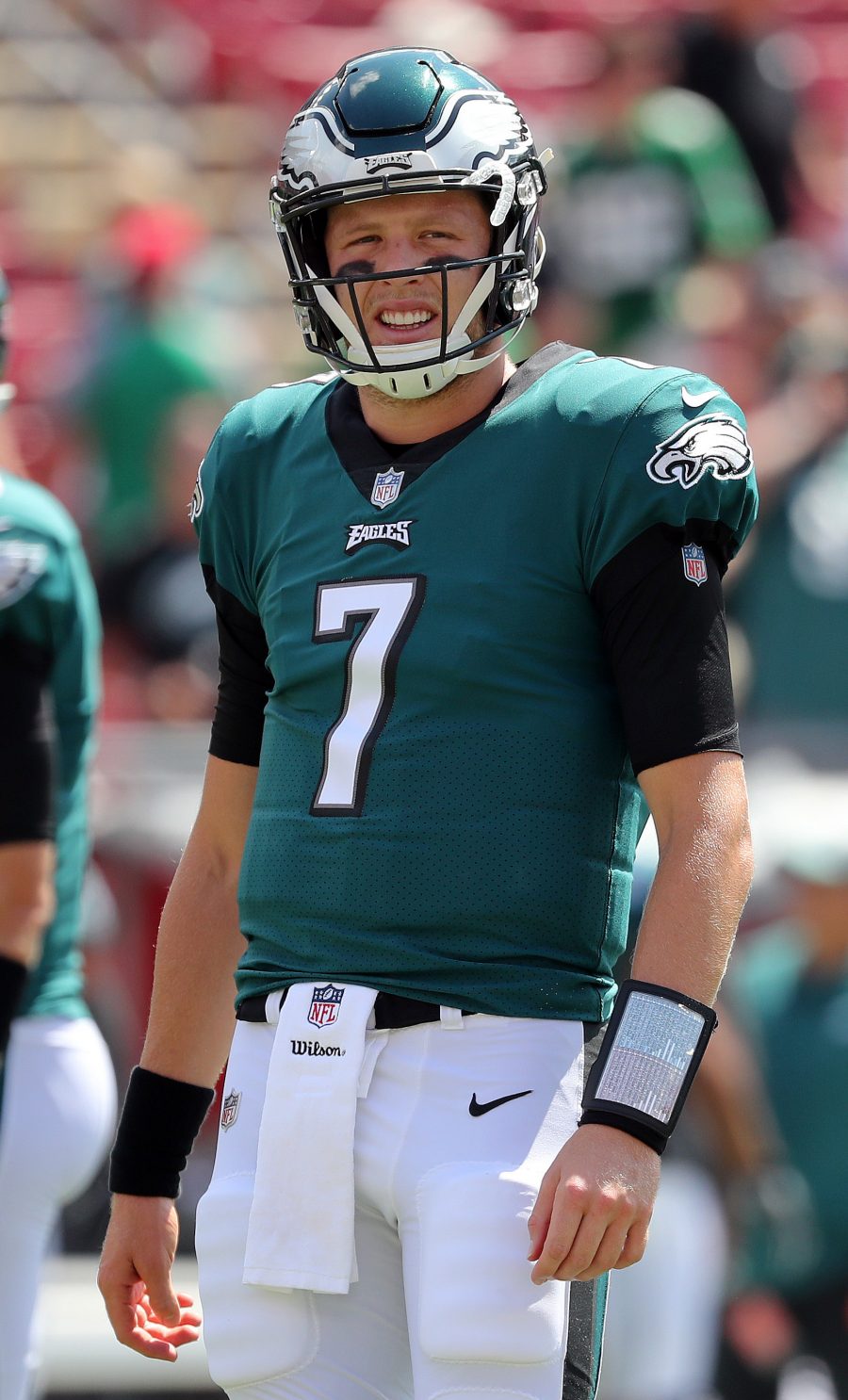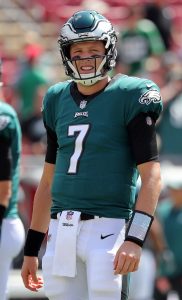 Detroit agreed to terms to bring back Sudfeld for a second season, the team announced Friday. Sudfeld is back in position to be Goff's primary backup.
Sudfeld losing a job to Purdy no longer looks strange, given the rise of last year's Mr. Irrelevant, and the ex-Eagles third-stringer backed into some job security after missing out on a 49ers third-string gig. The Lions cut David Blough to make room for Sudfeld last summer, and both Tim Boyle finished last season with the Bears. The Lions also brought in Josh Dobbs for a bit but let the Titans poach him off their practice squad. Dobbs is now back in Cleveland, while Boyle is unsigned.
Goff has missed just four games due to injury over his seven-year career. Three of those came during the 2021 season. Boyle replaced Goff for those games — all losses — but the resurgent starter played all 17 Lions contests last season. Sudfeld, however, remained on the roster throughout the year.
Perhaps best known for being the player at the heart of the Eagles' much-discussed decision that may well have decided the 2020 NFC East title, Sudfeld is now heading into his eighth NFL season. Since Doug Pederson benched Jalen Hurts for Sudfeld in that Week 17 game two seasons ago, Sudfeld spent a year in San Francisco and a year in Detroit. Sudfeld played behind Jimmy Garoppolo and Trey Lance in 2021.
Sudfeld, 29, operated as Nick Foles' backup during the Eagles' 2017 Super Bowl LII run and in the following playoffs, after the team lost Carson Wentz to injury in both years. The Indiana alum spent four years in Philadelphia. The former Washington sixth-round pick has thrown just 37 regular-season passes, completing 25, in his pro career. He has one career touchdown pass.
Long thought to be preparing to draft a quarterback in 2022 or this year, the Lions are no longer believed to be strongly considering using one of their two first-round picks on a passer. This does not mean Detroit will punt on the position throughout the draft, but even if the team does select a later-round QB, Sudfeld would seemingly be in position as a mentor-type player in that scenario.