The Redskins have "maintained contact" with free agent running back Pierre Thomas, according to John Keim of ESPN.com, though it's unclear at what level of seriousness the club's interest lies. Thomas finished out the 2015 season with Washington, and the team is still looking for options behind starter Matt Jones.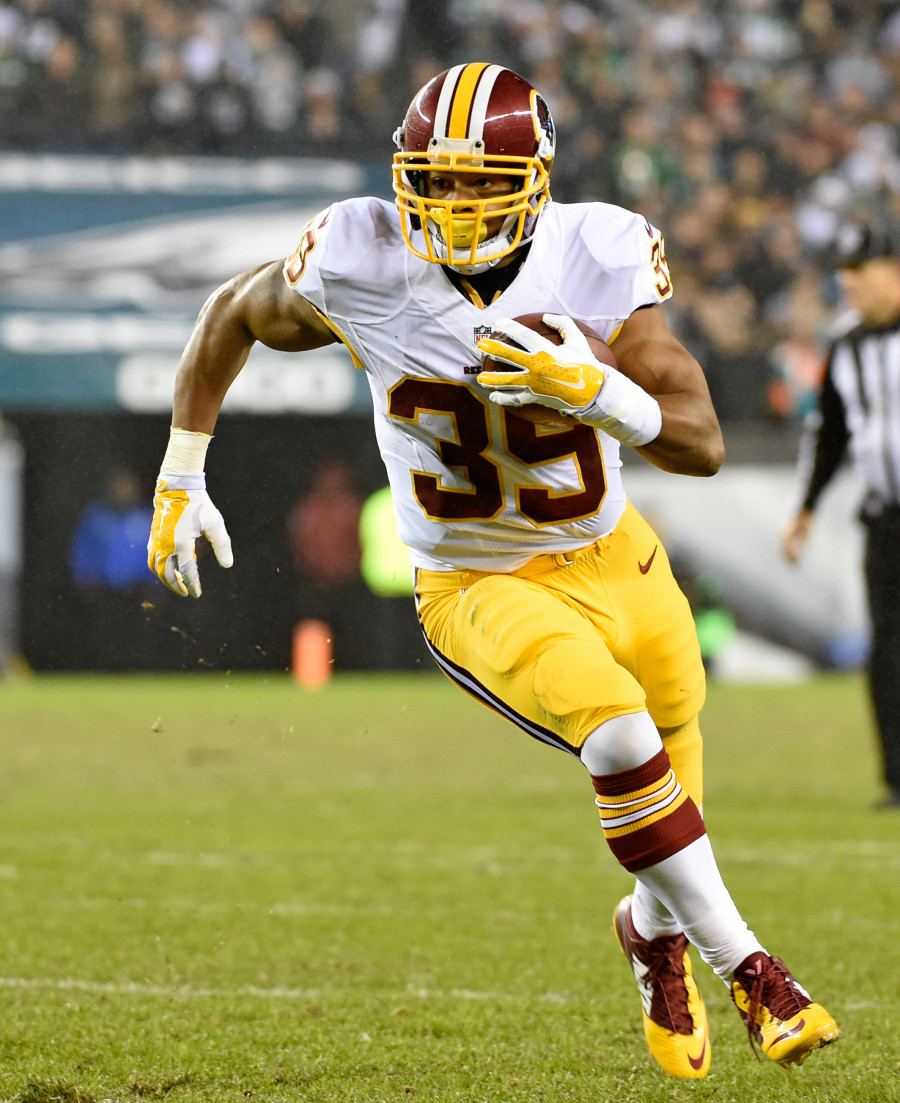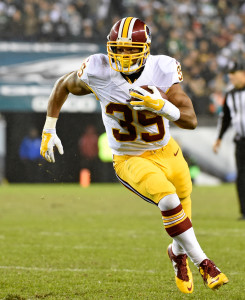 [RELATED: Offseason In Review — Washington Redskins]
Jones, 23, is entering his first full season as the Redskins' starting running back after splitting time with Alfred Morris last year. On 144 carries during his rookie campaign, Jones averaged only 3.4 yards per attempt, and as Keim notes, was particularly poor after getting touched, as he ranked 45th in the league with 1.44 yards after contact. Jones wasn't a factor in the passing attack, either, as he managed only 19 receptions.
Washington's offensive line didn't do Jones — or any of the other Redskins running backs — any favors, as the unit ranked 21st in adjusted line yards. The club didn't make any additions to its front five, although Washington did attempt to acquire center Bryan Stork from the Patriots (the deal was rescinded when Stork failed a physical). And in terms of depth, the Redskins seem to be relying mostly on Jones, as the other running backs on the roster are third-down specialist Chris Thompson and undrafted rookie Rob Kelley.
Thomas, meanwhile, hasn't been linked to any other clubs since the free agent period opened (aside from the Redskins, of course). After signing on with Washington in December, Thomas rushed for 4.7 yards per carry on 11 totes, adding nine receptions for another 84 yards. Those limited numbers obviously don't speak to Thomas' true ability, especially in the passing game — in eight years with the Saints, Thomas averaged 49 receptions per season. The 31-year-old, then, could make sense as a third-down option behind Jones.
If the Redskins are set on adding another back, they could theoretically turn to the free agent market, where a number of options sit unsigned. Veterans such as Ahmad Bradshaw (who could offer a skill-set similar to Thomas), Joique Bell, and Donald Brown are available, as are younger players like Karlos Williams, David Cobb, and Ronnie Hillman.
Photo courtesy of USA Today Sports Images.