SATURDAY: This short Bosa saga does not look like it will result in him missing any time. The Chargers activated him off the reserve/COVID-19 list Saturday. However, Tillery will miss Week 11's Steelers tilt, as he remains on the Bolts' COVID list. Los Angeles also moved linebacker Drue Tranquill from the virus list to the active roster.
WEDNESDAY: Bosa still has a chance to play Sunday. The standout pass rusher did not test positive for the virus but qualifies as a high-risk close contact, Brandon Staley said (via NFL.com's Taylor Bisciotti, on Twitter). This means Bosa is unvaccinated. He must be away from the team for a five-day period. But since Bosa did not test positive, he would be eligible to return Sunday night and play without practicing this week.
TUESDAY: The Chargers may well be without their best pass rusher Sunday night. Joey Bosa is now on the Bolts' reserve/COVID-19 list, with Field Yates of ESPN.com adding (via Twitter) defensive tackle Jerry Tillery joins Bosa in that regard.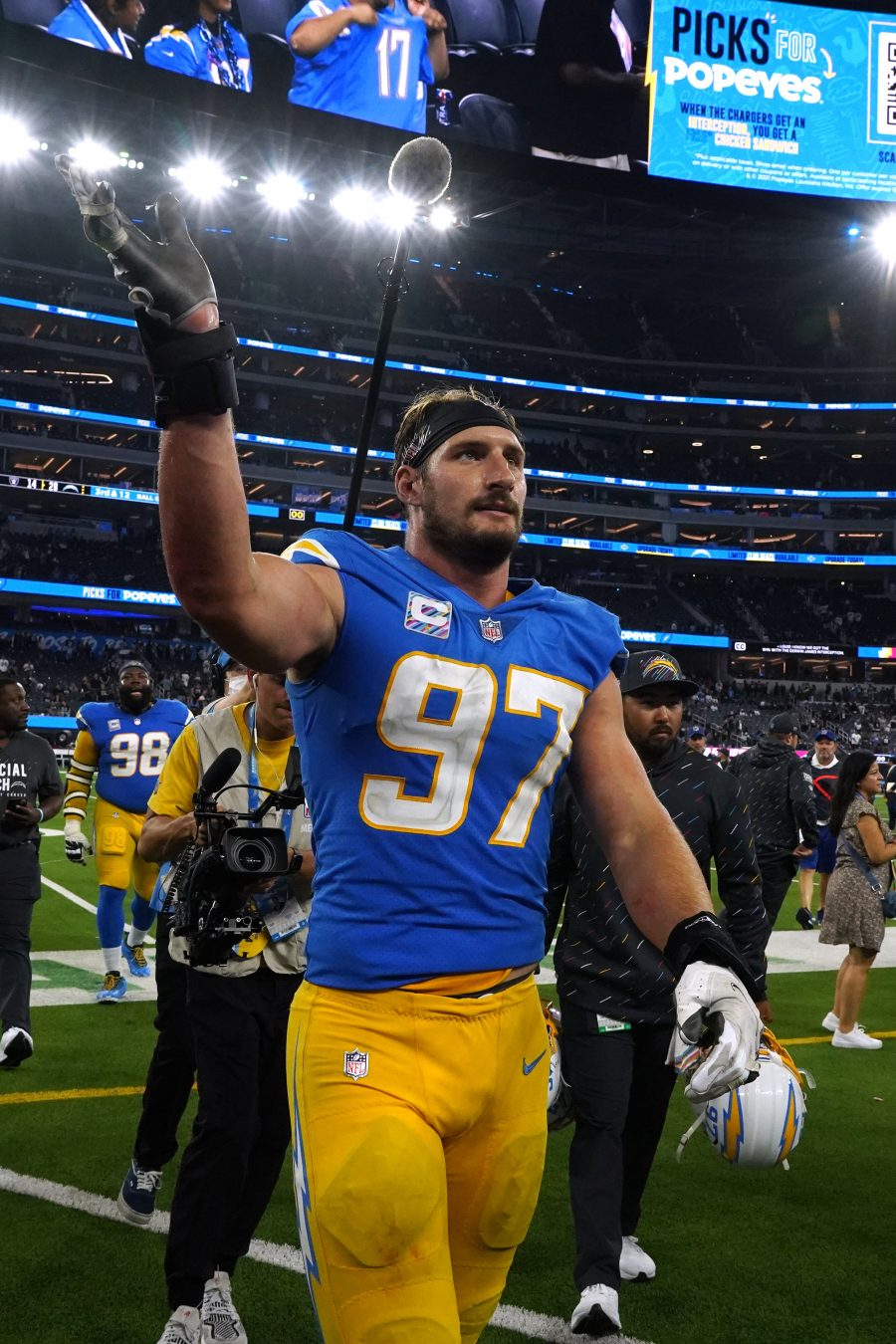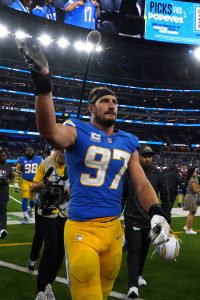 Unless Bosa is unvaccinated and qualifies as a high-risk close contact, which would allow for a return after five days, he faces an uphill battle to play against the Steelers in Week 11. Although vaccinated players who test positive can return with negative tests two days apart, returning to play in the same week of a positive test has not been a common occurrence this season. If unvaccinated, Bosa testing positive would sideline him for at least 10 days.
Having battled injury issues in the past, Bosa has not missed any time this season. The highly paid edge defender leads the Chargers with 5.5 sacks and 11 quarterback hits. Tillery's 2.5 sacks from his defensive line spot is second among Chargers this season. The former first-round pick has been a starter for the past two seasons.
Bosa and Tillery join Minkah Fitzpatrick in having landed on the COVID list this week. Ben Roethlisberger is also uncertain to play in Week 11, having experienced symptoms after testing positive for the coronavirus Saturday. Mike Tomlin has said Big Ben would play if cleared, regardless of his practice time this week, but it is not certain the 18th-year quarterback will be cleared in time. As such, Sunday night's game could be missing a few star players due to the virus.