The Cowboys continue to make cost-cutting moves. They are saying goodbye to their kicker and one of their tight ends, releasing Greg Zuerlein and waiving Blake Jarwin with an injury designation. The team announced the moves.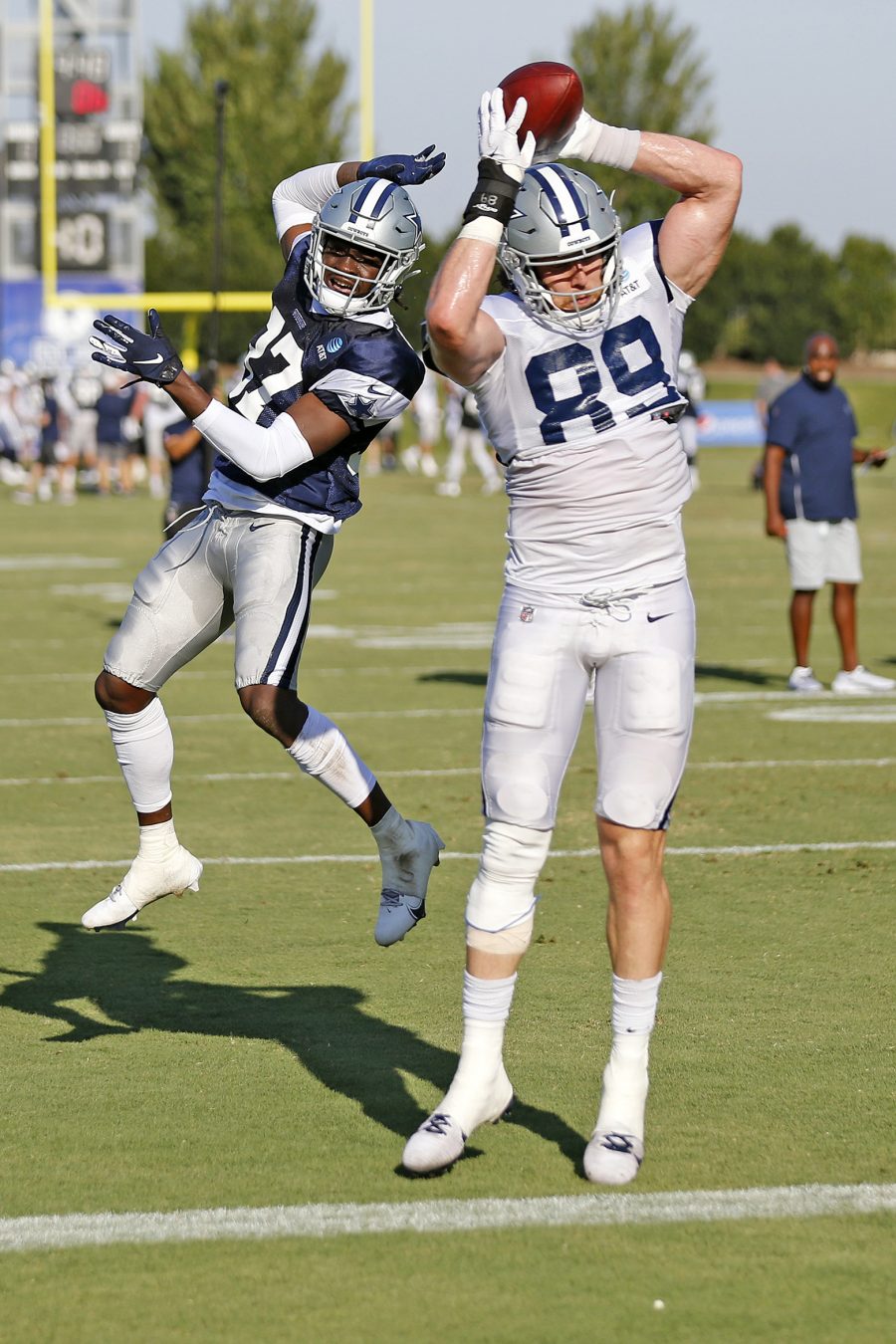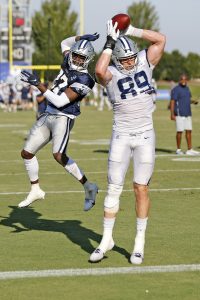 One year remained on Zuerlein's $7.5MM deal; this move will create just more than $2MM in cap space for the Cowboys. Jarwin is eligible for injury protection, but cutting him will add a bit to Dallas' cap space as well. The Cowboys waived Jarwin with an injury designation.
Jarwin, who signed an extension to stay in Dallas in 2020, underwent a hip surgery that has his 2022 availability in question. The six-year veteran has missed 24 games since signing that four-year, $22MM deal. Jarwin tore an ACL in September 2020 and encountered this hip trouble last season. During that span, Dalton Schultz has taken over as the Cowboys' primary tight end. The Cowboys franchise-tagged Schultz this week.
Zuerlein, 34, has managed to stick around in the NFL for 10 seasons, coming into the league from a Division II school and playing eight years with the Rams. He struggled in 2021, missing a career-high six extra points. While the strong-legged specialist will likely have another opportunity, he will need to find a third NFL team to continue his career.