Raheem Mostert and Deebo Samuel will see their injury-marred seasons end early. The 49ers are shutting down both players with two games to go, Kyle Shanahan said (via the San Jose Mercury News' Cam Inman).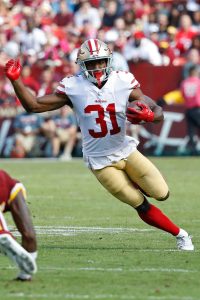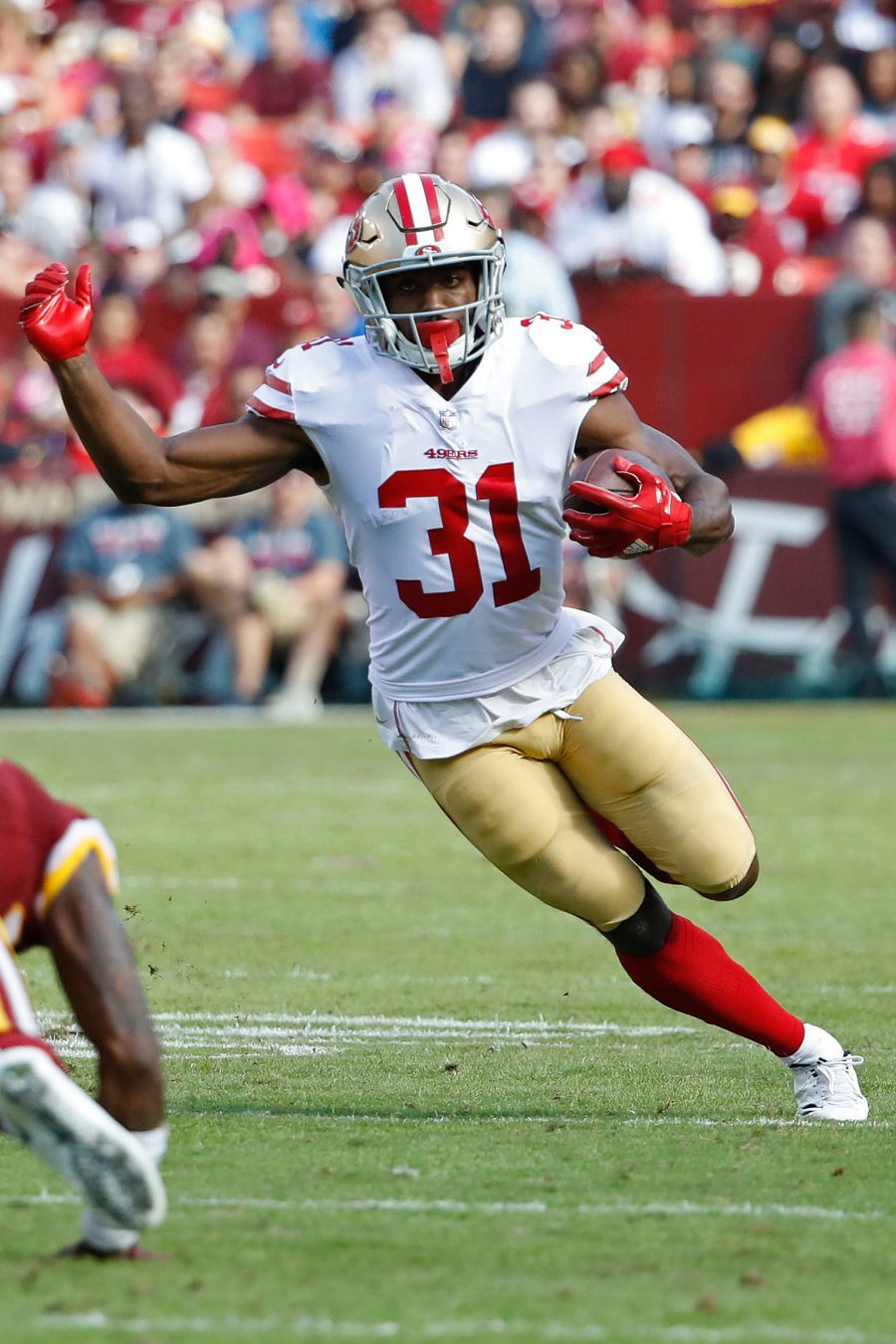 Both ran into multiple injuries this year, causing the second-year starters to miss significant time in what became a widespread injury-plagued 49ers season. Each player is under contract beyond this season, with Samuel's rookie deal running through 2022 and Mostert's pact expiring after next season.
The 49ers, however, are not opting to shut down all their injured skill-position talents. George Kittle has returned to practice, and Inman notes the All-Pro tight end is on pace to return against the Cardinals. Kittle, who has not played since suffering a foot fracture Nov. 1, would catch passes from his former college quarterback if he does return. The 49ers will start Iowa alum C.J. Beathard over Nick Mullens on Saturday.
A 2017 third-round pick, Beathard has worked as San Francisco's third-string quarterback for much of his NFL tenure. His contract expires at season's end. Mullens suffered what is believed to be ligament damage in his elbow against the Cowboys, Inman notes, and will likely need Tommy John surgery. He is due to be a restricted free agent in March.
Kittle will only play if he's 100%, per Shanahan, who noted the 49ers will not shut down their star tight end if he is fully healthy — despite having been eliminated from playoff contention last week.
Mostert left Sunday's game because of ankle trouble. The special-teamer-turned-RB1 sustained an MCL sprain in September and injured his ankle upon returning in October. Mostert, 28, was not able to surmount the latter malady. Mostert did end a second straight season averaging at least 5.0 yards per carry, however, though he only managed 104 totes this season. Samuel sustained a foot fracture before training camp but was able to return fairly early in the season. However, a hamstring injury hampered Samuel shortly after he returned. The 2019 second-round pick caught 33 passes for 391 yards over seven games this season.
Jimmy Garoppolo will resume practicing this week, but Shanahan said (via Inman) he would be surprised if doctors deem San Francisco's QB1 100%. It is likely Beathard will handle the 49ers' final two starts at quarterback. A high ankle sprain sidelined Garoppolo at multiple junctures this season. He played in just six games. Shanahan said last month the plan is for Garoppolo to return as the team's starter in 2021, though the franchise will surely explore other options this offseason. Two years remain on Garoppolo's contract, one the 49ers can move without incurring much dead money.
Photo courtesy of USA Today Sports Images.