Viewed as a strong candidate for the No. 1 overall pick in April, Texas A&M edge defender Myles Garrett will declare for the upcoming draft, according to ESPN.com (Twitter link).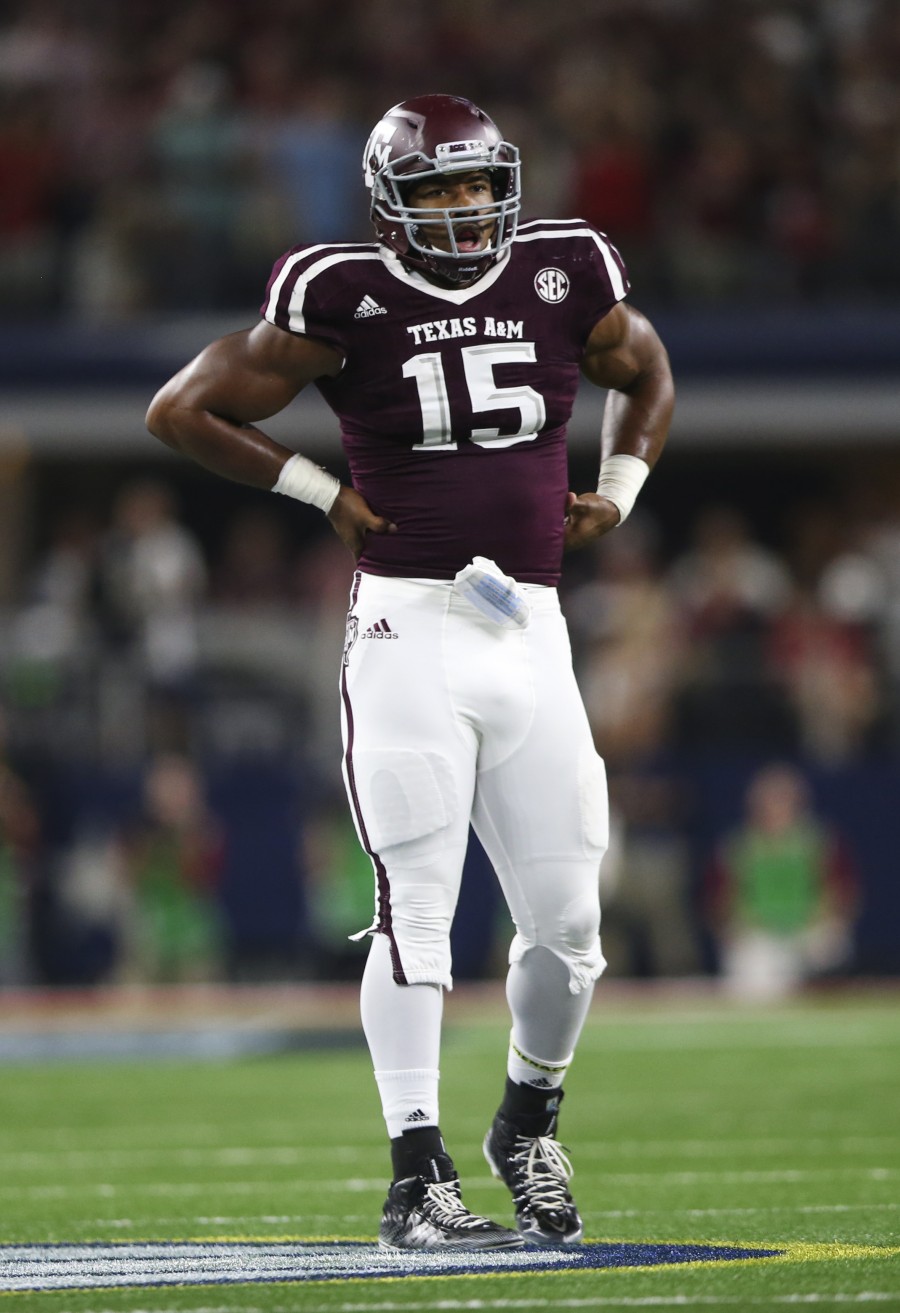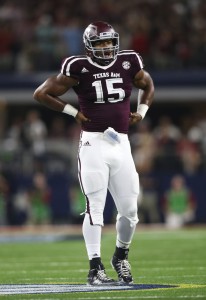 This does not come as a surprise, with the Aggies top prospect already making comments about the kind of NFL city in which he'd like to play. The Browns would not be one of the junior pass-rusher's preferred destinations, Cleveland being quite cold in certain months, but Garrett has been on the 1-14 team's radar for a while. The Browns placed an "astronomical" grade on Garrett. A Cleveland loss or 49ers win Sunday gives the Browns the No. 1 selection.
Garrett finished his third season in College Station, Texas, with 8.5 sacks and 15 tackles for loss. The 8.5 sacks represent Garrett's lowest single-season total, although he struggled with an ankle injury this season, but give him 31 for his career. The 6-foot-5, 262-pound performer profiles as a 4-3 defensive end or 3-4 outside linebacker. He finishes his college run with 47.5 tackles for loss.
He will be entering as one of the youngest players in the draft, turning 21 just two days ago. Garrett rates behind only Leonard Fournette on ESPN.com draft analyst Todd McShay's big board (Insider link).