Three years ago today, JuJu Smith-Schuster officially joined the Steelers by signing his rookie deal. The USC product had considerable buzz heading into the 2017 NFL Draft, but the Steelers managed to snag him in the second round, at No. 62 overall. All in all, the Steelers secured four years of his services for just $4.2MM, including a $1.2MM signing bonus.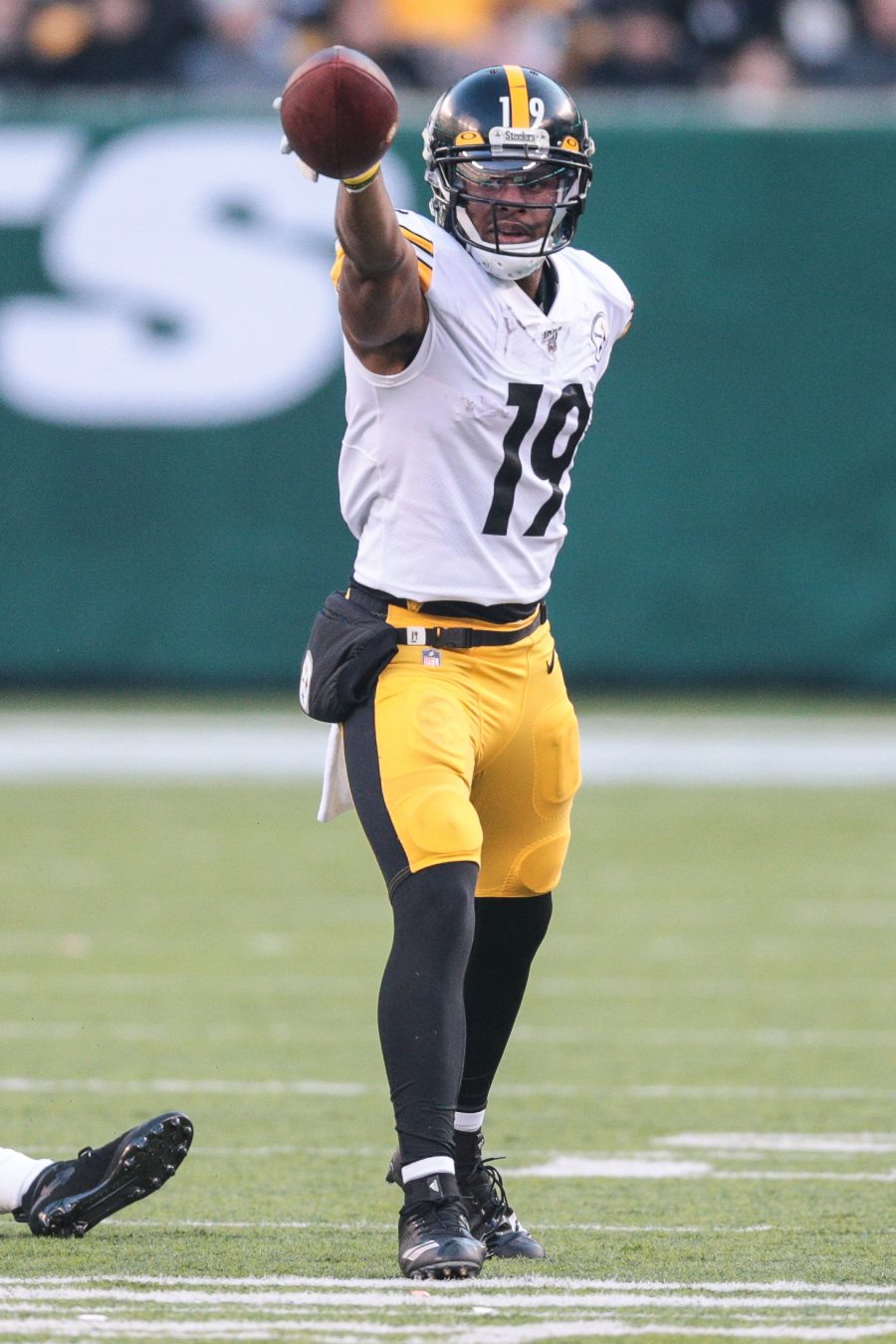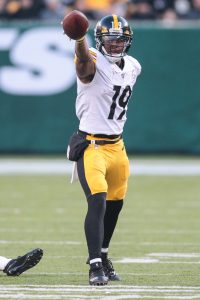 [RELATED: Steelers Deny James Harrison's Allegations]
Their investment paid dividends immediately. As a rookie, Smith-Schuster caught 58 passes for 917 yards and seven touchdowns in just 14 games. In his last regular season game as an NFL frosh, he took a 96-yard kickoff all the way to the house and became the youngest player in NFL history to record more than 1,o00 all-purpose yards in a season. He celebrated his 21st birthday in November, so, yes, Smith-Schuster could drink to that.
In 2018, Smith-Schuster took things to a whole 'nother level, recording 111 catches for 1,426 yards and seven scores en route to his first ever Pro Bowl performance. With Le'Veon Bell staying home, Smith-Schuster was the talk of the town and the focal point of the Steelers' offense, which didn't exactly thrill longtime star Antonio Brown.
When Brown was shipped to the Raiders before the start of the '19 season, Smith-Schuster became the Steelers' unquestioned offensive superstar. Unfortunately, the Steelers were without Ben Roethlisberger for much of the year and Smith-Schuster's year was marred by a knee injury, plus a concussion suffered in their now infamous Week 11 game against the Browns. It was a year that everyone in Pittsburgh would rather not think about.
What's next for Smith-Schuster is anyone's guess. He's now set to enter the final year of that rookie pact with a modest cap number of $1.335MM. Last year, we expected the Steelers to be gearing up for a massive contract extension that would put him at or near the top of the market. Right now, Smith-Schuster's best bet would probably be to wait things out so that he can restore his value. The Steelers might not be in a huge rush either – they'll want to see how Smith-Schuster does before making a monster commitment and, even if he reprises his '18 season, they'll have the franchise tag at their disposal.
Photo courtesy of USA Today Sports Images.