The Buccaneers have exercised the fifth-year option on Jameis Winston's original rookie contract. The decision was not due until May 3, but the Bucs did not need to take this decision to the wire.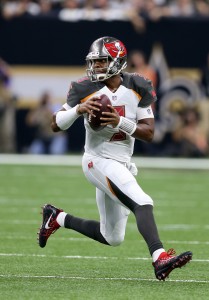 Winston was less than perfect in 2017, but this was still a fairly easy call for the Bucs to make. Even though Winston went 3-10 as a starter last year, he performed as a better-than-average starting QB and continues to show potential. Across three years in the league, Winston has thrown for 11,636 passing yards, 69 touchdown passes, and 44 interceptions. The Florida State product, who recently turned 24, is the second-youngest passer in NFL history to top 10,000 passing yards. Before his birthday, his 69 touchdown passes set the new watermark for any NFL QB at the age of 23.
Per the terms of the CBA, the fifth-year option is equal to the average of the top 10 salaries in the previous year. The Bucs and Winston will also have the opportunity to hammer out a new long-term extension before the option year kicks in.
The fifth-year option also comes with an escape hatch for NFL teams. The additional year is guaranteed for injury only, so the Bucs can back out if Winston's performance declines for non-health reasons.
Photo courtesy of USA Today Sports Images.