One of a few first-round tackles to make an impact as rookies last season, Mekhi Becton is in position to become a cornerstone player for the Jets. But Zach Wilson's blindside blocker will need some time off this summer.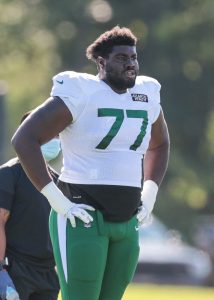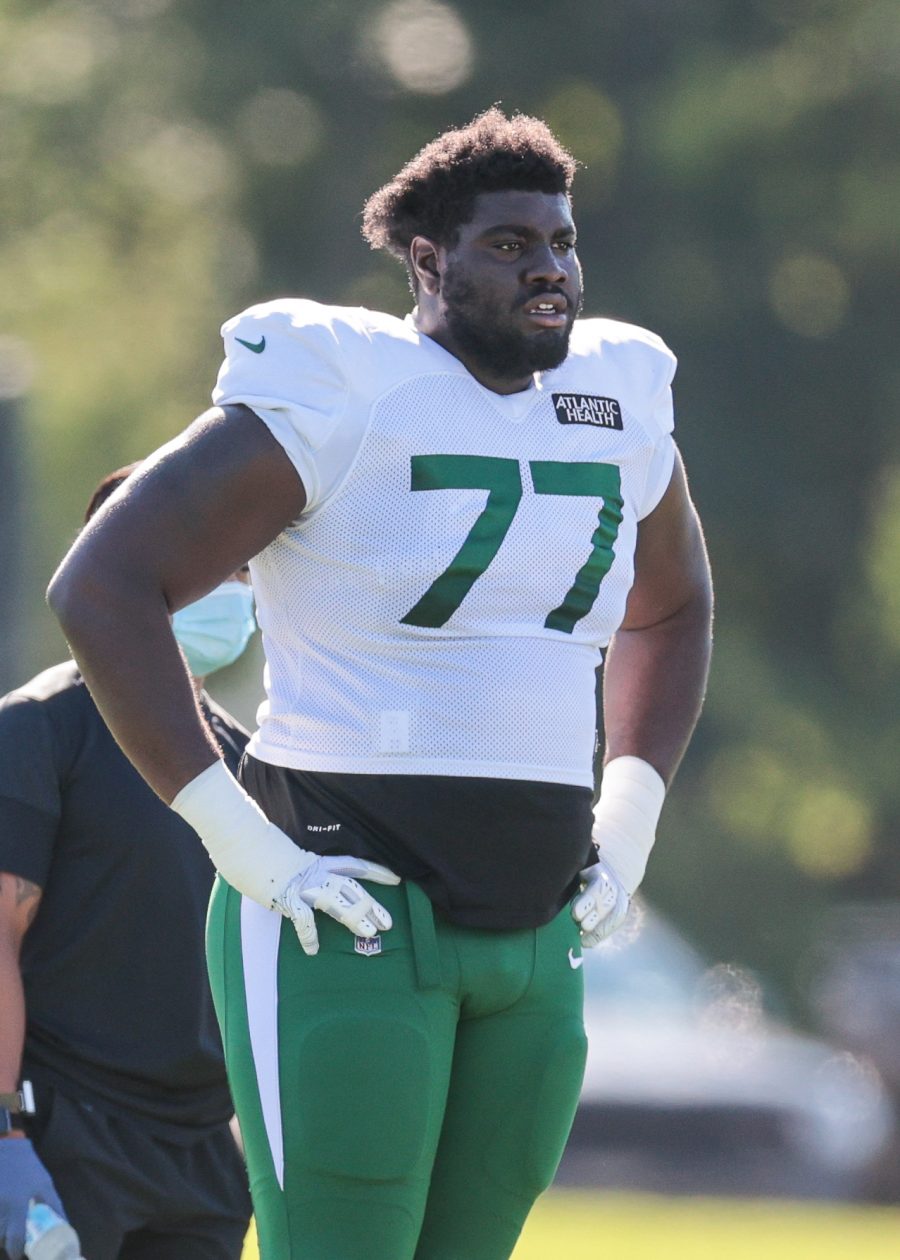 Becton is battling a foot injury, according to NFL.com's Ian Rapoport, who tweets plantar fasciitis will keep the second-year left tackle off the field for a time. While Becton is not expected to require surgery or miss training camp time, the Jets are keeping him off his feet for the time being.
This is not the first time Becton has run into trouble on the health front since coming to the Jets. The Louisville alum missed two games with a shoulder injury last season and exited another because of a chest ailment that affected his breathing. At 6-foot-7, 364 pounds, Becton is one of the largest players in NFL history. He is believed to have played at a higher weight than listed as a rookie, according to the New York Post's Brian Costello, who notes the Jets levied discipline for this last year.
Becton still managed to suit up for 14 games in 2020 and was one of the league's most impressive rookies. He profiles as the long-term option here the Jets have lacked since D'Brickashaw Ferguson's retirement. But unavailability has become a factor early in Becton's career. If injuries continue to pile up for the talented lineman, this will become a central issue for the team.
Photo courtesy of USA Today Sports Images.