The Ravens were forced to swallow a heavy pill when starting running back J.K. Dobbins suffered a torn Achilles tendon during the team's win over the Texans this weekend. For solutions, many thought to look at the free agent or trade market, both of which are ripe with talented veterans, but head coach John Harbaugh said today that Baltimore will not be looking externally for running back help, according to Jamison Hensley of ESPN.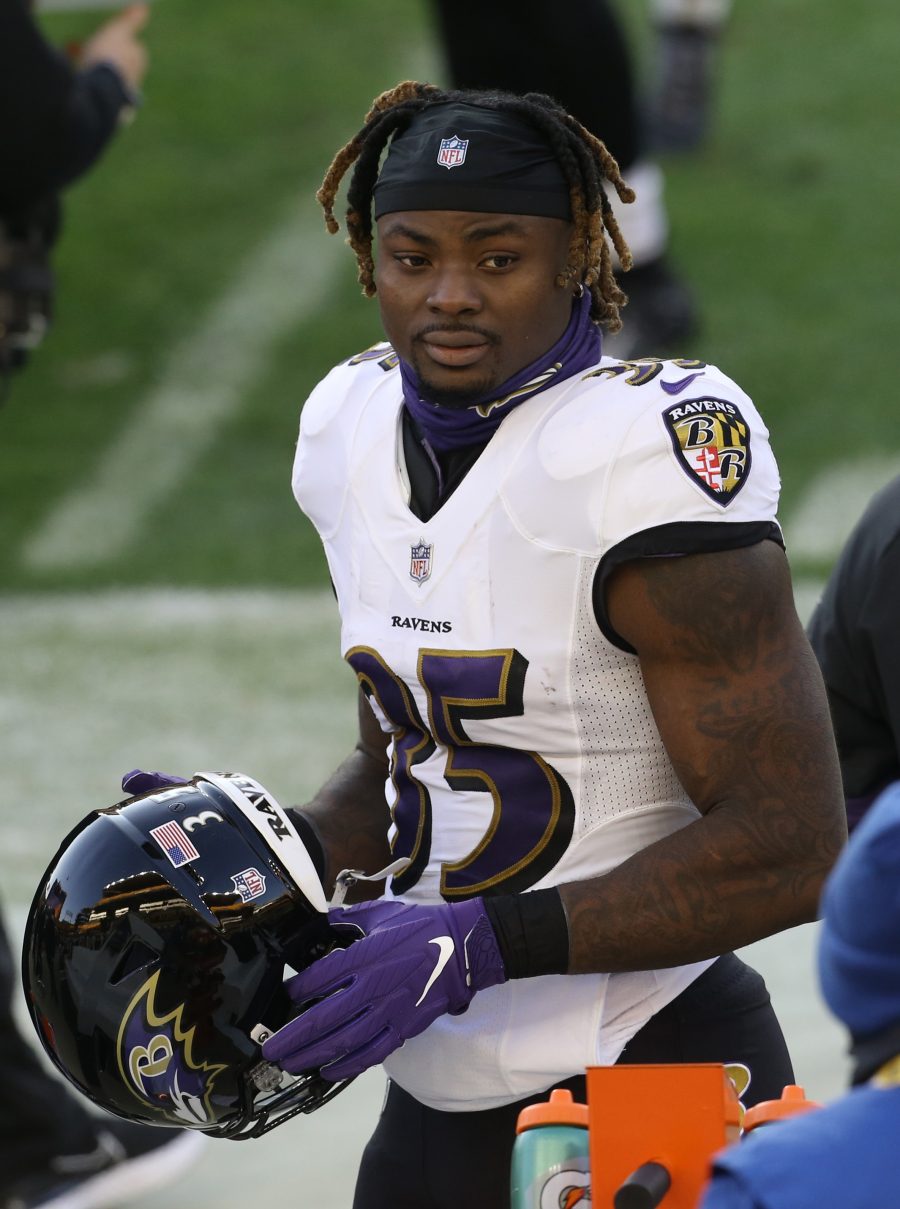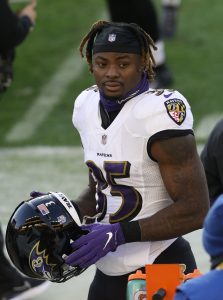 With options like Kareem Hunt and Leonard Fournette in free agency and a player like Jonathan Taylor reportedly available via trade, no one would blame Harbaugh and company for bringing in an experienced starter to tote the rock. Instead, the Ravens feel confident in the options they have in-house to take over with Harbaugh even indicating that they will be operating with a committee in the backfield.
When Dobbins exited Sunday's game, fifth-year backup Justice Hill stepped in and immediately scored a touchdown, his first since the 2019 season. While he later scored a second touchdown, matching his career-high for a season, Hill only amassed nine yards on eight carries. Veteran backup rusher Gus Edwards, who has filled in as a starter at times in his career, was a bit more productive with his eight carries, racking up 32 yards.
Adding veterans didn't quite deliver the desired result two years ago when Dobbins, Edwards, and Hill all missed the 2021 season with season-ending injuries before the year even began. That year, Baltimore turned to a committee featuring veteran backs like Devonta Freeman, Latavius Murray, and Le'Veon Bell in conjunction with Ty'Son Williams. Freeman and Murray each reached 500 rushing yards and delivered six scores apiece, but overall, the running game was dependent on quarterback Lamar Jackson.
Still, the Ravens added veteran rusher Melvin Gordon in the offseason, ultimately cutting him and signing him to the practice squad before the regular season. Gordon seems like an obvious callup to help carry the load without Dobbins. The Ravens also saw some impressive preseason performances from undrafted rookies Keaton Mitchell and Owen Wright, landing both on the team's roster in some capacity to start the year. Mitchell currently resides on injured reserve himself, so he's unable to contribute at this time. Wright, though, landed on the practice squad and may also hear his number called up to the active roster this season.
Dobbins is now expected to undergo surgery to repair his Achilles tendon this Friday, according to Tom Pelissero of NFL Network. Pelissero points out that Rams running back Cam Akers recovered from a similar surgery in less than six months two years ago. Dobbins will be aiming for a similar timeline, bringing him back shortly after the start of the 2024 league year.
In other injury news, Harbaugh confirmed that starting free safety Marcus Williams "will be out for a while" after suffering a pectoral muscle injury, according to Ravens editorial director Ryan Mink. Williams missed seven games in his Baltimore debut last year and will be forced to miss more in 2023, but the team is holding out hope that he will not be out for the season. He'll be forced to make a decision soon on whether or not he will undergo surgery, as well.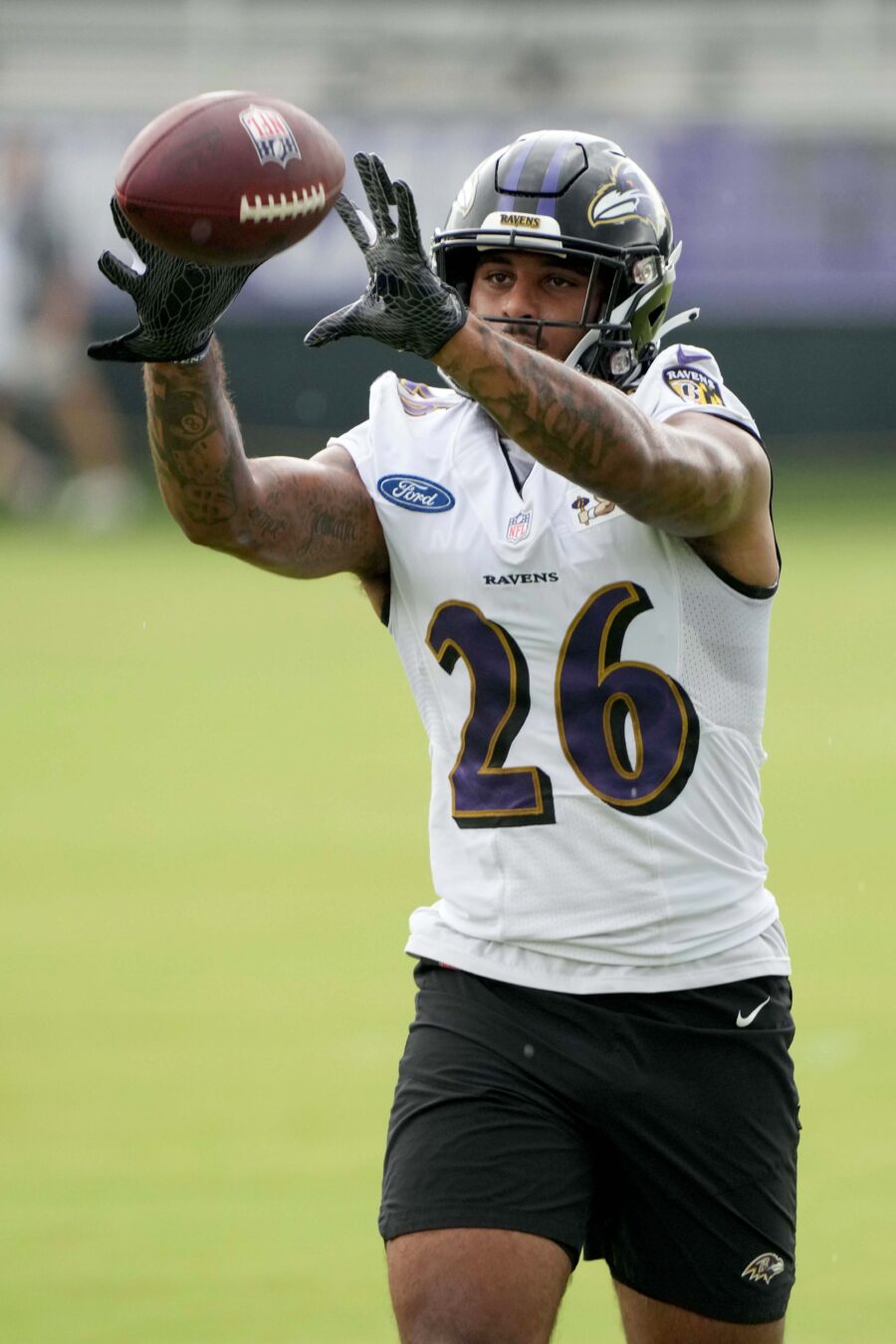 In Williams' absence, the team turned to Geno Stone yesterday. Stone started the seven games missed by Williams last year, as well. The team also has versatile defensive backs Brandon Stephens and Ar'Darius Washington that they can turn to. Stephens recently moved back to safety after spending time at cornerback when the depth chart was thin there. Washington has always been a safety but got extensive work in the slot this offseason.
Starting left tackle Ronnie Stanley and center Tyler Linderbaum suffered a sprained knee and ankle, respectively, forcing them both to leave the game early, as well. Both players are reportedly "week-to-week" but could miss the trip to Cincinnati this Sunday. Versatile sixth-man Patrick Mekari stepped in for Stanley yesterday and is an easy choice to start as an injury replacement as he's done so often in the past. Offseason addition and practice squad callup Sam Mustipher filled in at center and will likely continue to do so, if needed.
The team will certainly hope that they won't need to rely on Mekari and Mustipher for too long, and though they are clearly missing many bodies for the upcoming matchup with their division-rival, they'll hope to get some back, too. Both cornerback Marlon Humphrey and tight end Mark Andrews will have a chance to play this weekend. There's still work to be done, but things have been looking up recently for both players.