Delvin Breaux will not be playing for an NFL team in 2018. The former Saints cornerback has signed with the Hamilton Tiger-Cats of the CFL, according to Nick Underhill of The Advocate (on Twitter). The news was first reported by Justin Dunk of 3 Down Nation.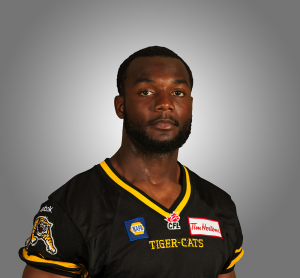 The Saints opted against tendering a contract to Breaux in March, allowing him to become an unrestricted free agent. Despite meetings with the Broncos, Patriots, Packers, and 49ers in that very same month, the veteran did not sign with any teams. He'll now look to rebuild his stock north of the border.
Breaux first put himself on the NFL's radar with his strong play for the Ticats. After earning an All-Star selection in 2014, nearly half of the league watched him work out. The Saints signed Breaux in 2015 and he graded out as a high-end starter in his first year with the club. Breaux started in all 16 games and notched three interceptions, but he has been unable to recapture the magic so far.
Between a broken fibula suffered in the 2016 season opener and a shoulder injury sustained later in the year, Breaux lost the bulk of his sophomore season. He was then unable to take the field in 2017 after another fractured fibula that was misdiagnosed by team doctors as a leg contusion. That incident led to the Saints overhauling their medical team.
It was widely assumed that teams stayed away from Breaux due to his past leg injuries, but an issue with his spine is what prevented him from getting cleared by other teams in the NFL, Underhill hears (on Twitter).
CFL contracts run for a minimum of two years and do not include opt-outs for NFL opportunities, so the 28-year-old (29 in October) is set to play in Canada through the 2019 season. In theory, teams can grant requests for a release, but they are not obligated to do so. Ticats quarterback Johnny Manziel is in the same boat.