The NFL has handed free agent linebacker Manny Lawson a two-game suspension, according to Adam Schefter of ESPN. There's no official word yet on why the league disciplined Lawson, but Tim Graham of the Buffalo News reported a month ago that he was facing a one-game ban over a domestic violence incident. Lawson's agents denied that was the case, though, and Lawson then said that he vowed to "get to the bottom of it." Publicly, nothing has since come of Lawson's declaration.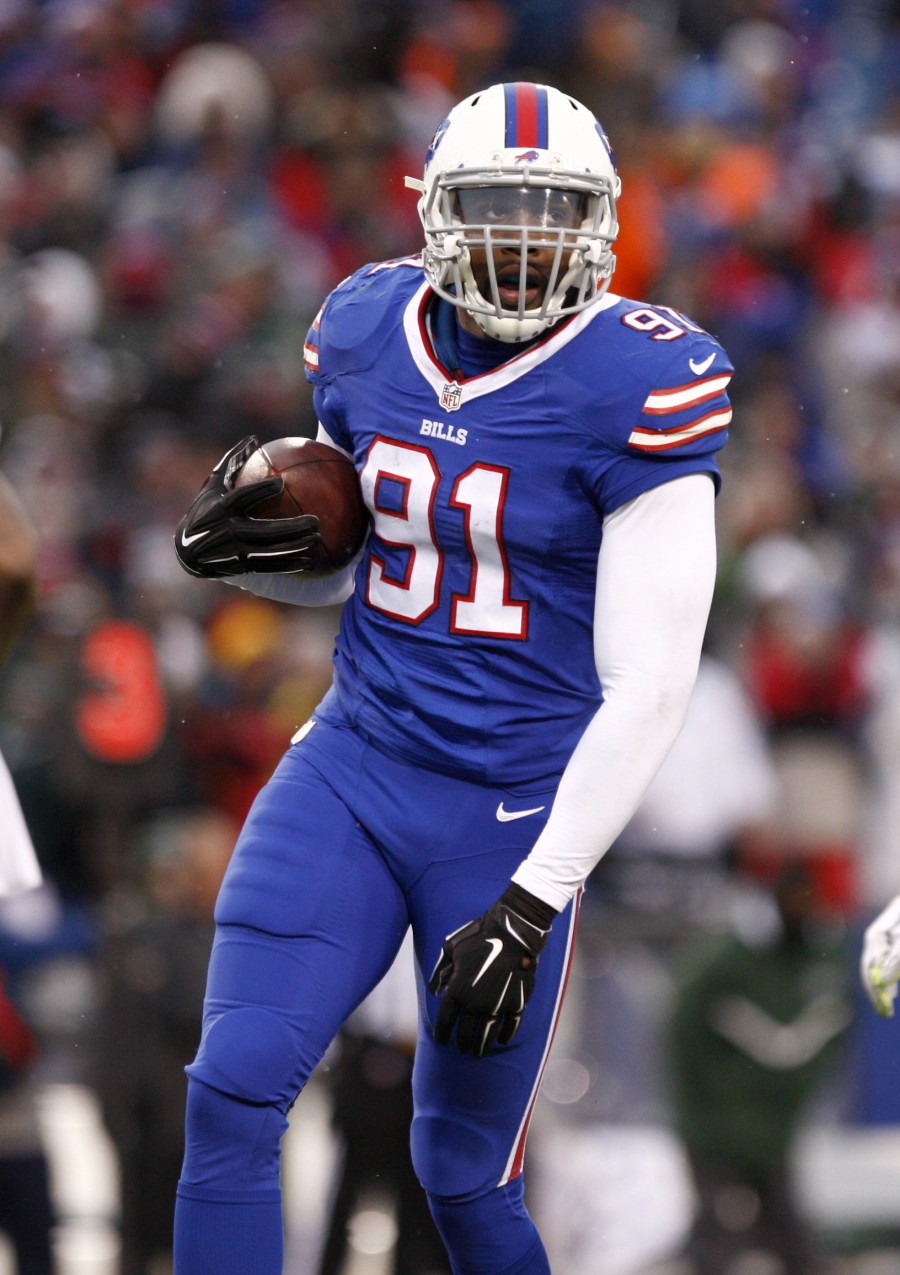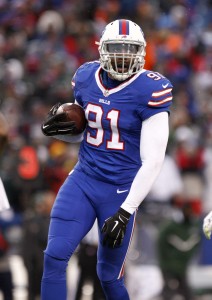 Perhaps thanks in part to his off-field issues, the Bills surprisingly released Lawson as they whittled their roster down to 53 players in advance of Week 1, thereby ending his tenure in Buffalo after three years. Lawson started in 14 of 16 appearances last season, amassing 47 tackles, a sack and interception. All told, in 47 of a possible 48 appearances as a Bill, he logged 29 starts, 6.5 sacks and two picks.
Lawson, 32, hasn't missed more than two games in a season since 2007, but that streak will end this year. Even if the former 49er and Bengal catches on elsewhere, he has already missed Week 1, and a suspension will keep him off the field until at least Week 4. Given Lawson's on-field track record (110 starts, 24.5 sacks), the 2006 first-round pick from North Carolina State could end up with a team later this season, though clubs aren't exactly champing at the bit to sign players fresh off domestic violence incidents.
Photo courtesy of USA Today Sports Images.