One of the key points in this year's draft came at No. 9, when the Broncos — who did extensive work on quarterbacks coming in — passed on Justin Fields and Mac Jones to select Patrick Surtain II. Denver passing on potential long-term starters transpired shortly after new Denver GM George Paton acquired Teddy Bridgewater from the Panthers.
With the Broncos choosing Surtain, Bridgewater and Drew Lock reside as their quarterbacks. They split reps down the middle this offseason and will continue this competition during training camp, when chapter six in the franchise's post-Super Bowl 50 quarterback saga commences in earnest.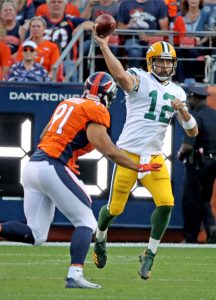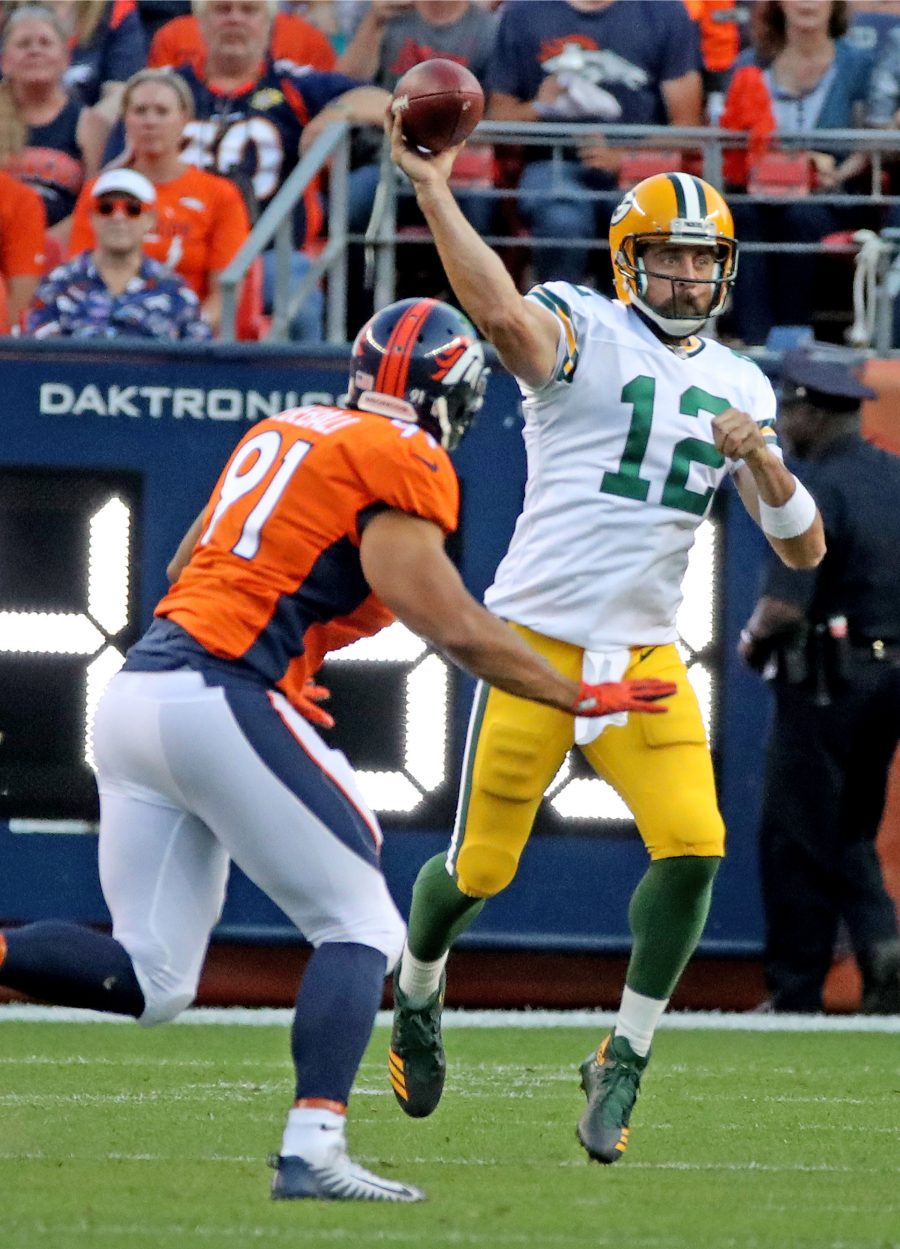 The Broncos have started an NFL-most 10 players at quarterback — counting Phillip Lindsay's wildcat snap in the COVID-19-created Kendall Hinton game last season — since Peyton Manning's March 2016 retirement. Denver has tried free agency (Case Keenum, the second Brock Osweiler acquisition), the trade market (Joe Flacco, Bridgewater) and the draft (Lock, Paxton Lynch) to fill this spot. The Broncos' most successful post-Manning season — 2016, when the team went 9-7 — came with 2015 seventh-rounder Trevor Siemian at the controls.
Now on his fifth team, Bridgewater is still just 28 and has a history with Paton. The Vikings drafted the Louisville alum in the 2014 first round, when Paton was working as GM Rick Spielman's top lieutenant. The former Jets (briefly), Saints and Panthers passer has developed a reputation as a risk-averse passer, and Carolina was eager to jettison him after authorizing a three-year, $63MM deal in 2020. The trade agreement knocked Bridgewater's 2021 cap hit down to just $4.4MM and made him a 2022 free agent. But Bridgewater makes sense for a team with high-end defensive capabilities, which a healthy Broncos iteration possesses.
Bridgewater finished 17th in QBR last season; Lock ranked 29th. The 2019 second-round pick was often erratic during his second NFL season, tying for the NFL INT lead (15) despite missing three games. Lock, however, was thrust into an unusual spot in 2020 — learning a new offense in a virtual offseason — and lacked top receiver Courtland Sutton for most of the season. But Lock's grace period is over, with longtime GM John Elway ceding the reins to Paton.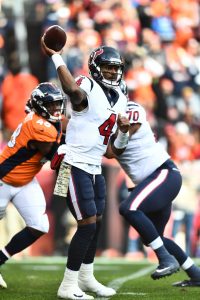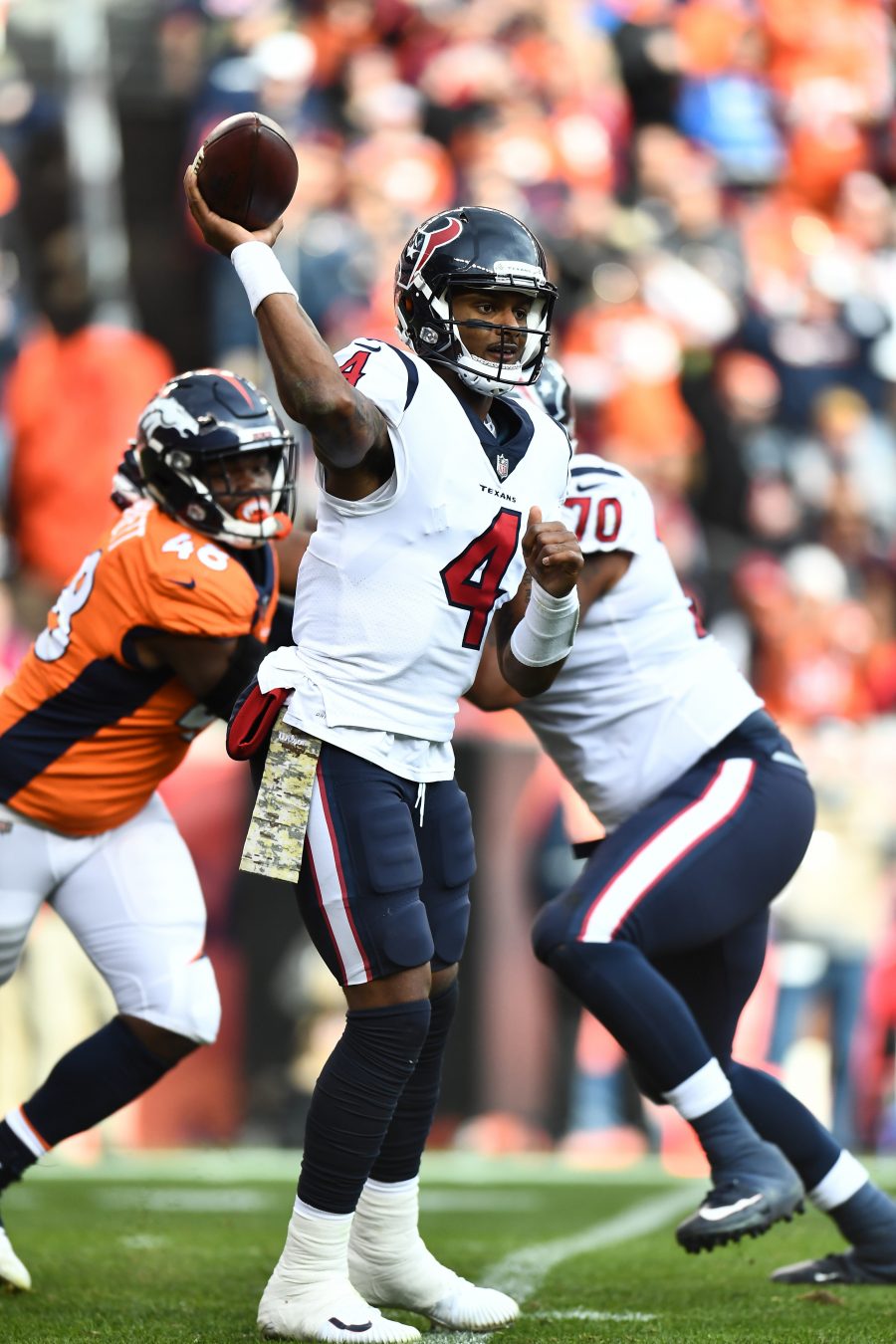 The elephant in this room: will the Broncos' interest in Aaron Rodgers be relevant soon? The Broncos have lapped the field in Rodgers rumors, with the Raiders — another team Rodgers is open to joining — comfortable with Derek Carr for the time being. Depending on which skill-position players would be left in Denver after a trade, Rodgers would be equipped with a host of young weapons and a defense positioned to be one of the league's best.
Even as some around the league wonder if the Packers are bracing for the reigning MVP's exit, they are holding firm and possess leverage. Despite a return that could feature two or three first-round picks and one or more established young starters, Green Bay is understandably clinging to hopes this situation can be salvaged. The Bengals traded disgruntled QB Carson Palmer in October 2011, after the incumbent had staged a retirement in an effort to leave Cincinnati, and Palmer made nine starts for the Raiders that year. The Broncos likely would be open to a Rodgers in-season arrival, but ideally for them, the Packers begin trade discussions before the season.
Denver passing on Fields also leaves the door open, albeit narrowly, for Deshaun Watson. Twelve years younger than Rodgers, at 25, Watson is believed to be interested in being traded to the Broncos. The team had Watson on its radar as well. Kareem Jackson, conflict of interest notwithstanding, said his former Texans teammate has Denver atop his destination list. The Broncos are believed to prefer Rodgers to Watson, with the latter's off-field issues undoubtedly factoring into this equation. Watson faces an uncertain future, with the Commissioner's Exempt List and/or a suspension potentially looming. But if clarity emerges here before the trade deadline, the Broncos — assuming they do not acquire Rodgers — may be back in play for the three-time Pro Bowler.
Will the Broncos end up swinging a trade this year, or will 2022 be the window for such a transaction? Can Bridgewater or Lock seize the job and halt Rodgers and Watson rumors for good? Vote in PFR's latest poll and weigh in with your thoughts on this situation in the comments section.
Photo courtesy of USA Today Sports Images.
Follow @PFRumors