As the Steelers transition from their 18-year Ben Roethlisberger partnership, they have his heir apparent — at long last — in place. Until Kenny Pickett takes the reins, this has the look of a transition season. The AFC has seen several fringe contenders make what appear to be significant improvements, and depending on the final number of Deshaun Watson games missed, the Steelers may have considerable ground to make up at quarterback in the AFC North.
But this team, as you may have heard, does not finish under .500. This quarterback change will test Mike Tomlin's 16-year streak, but the Steelers made several upgrades to their starting lineup. Will the host of midlevel additions, and a perennially fearsome pass rush, be enough to prop up a Mitchell Trubisky-quarterbacked team in this season's early going?
Notable signings:
After the pandemic-induced cap reduction led to the restructure-happy Steelers losing key players last year, the 2022 cap spike helped them devote greater resources to bolstering their offensive line and other spots. On the whole, the team stayed in the free agency pool a bit longer than even its pre-pandemic normal. After spending $24.5MM on free agents in 2020 and $46.5MM in 2019, Pittsburgh surpassed $80MM in the market's first week. The UFAs, SFAs and Ogunjobi, who lingered somewhere in between, should improve the team's starting lineup. But how much will the needle move?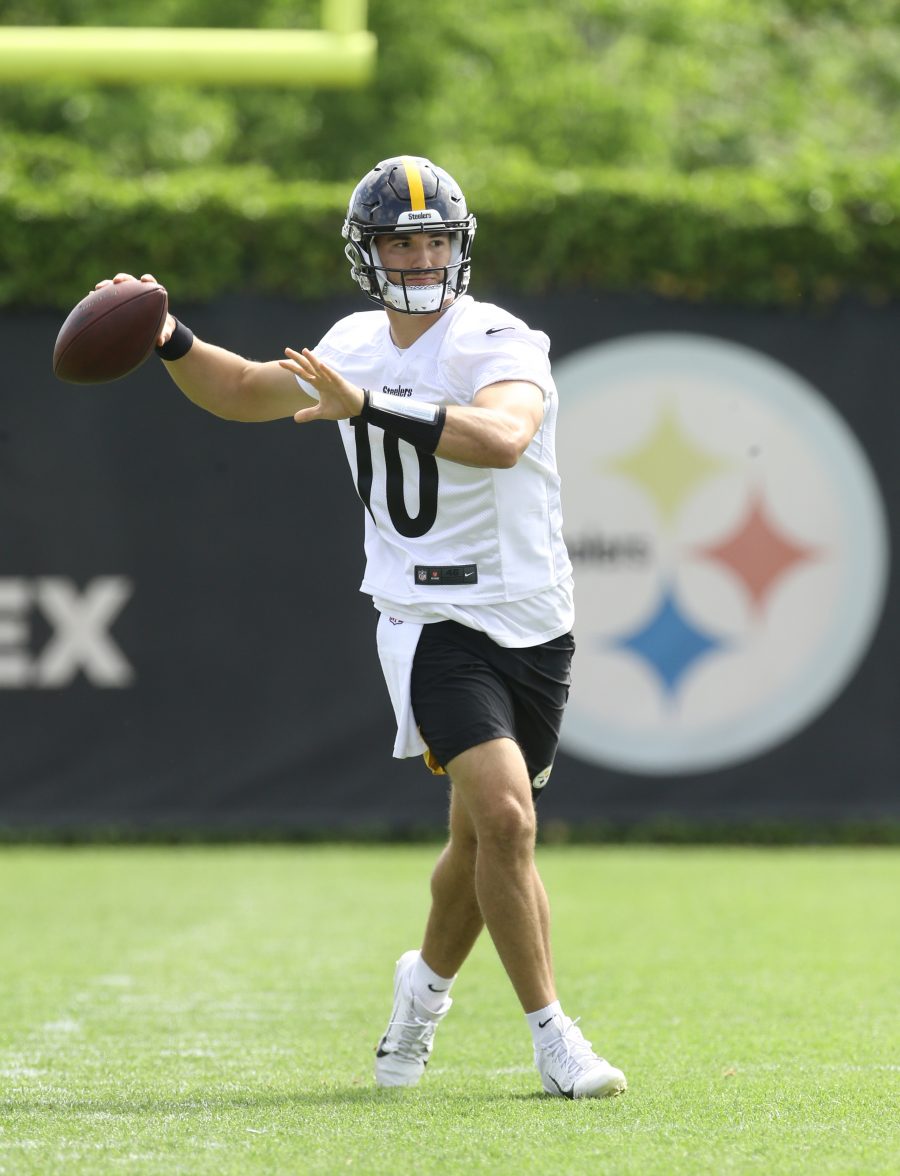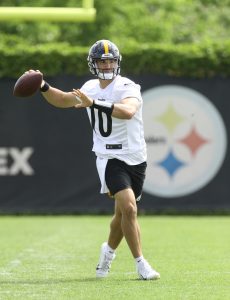 As apparent as Roethlisberger's decline became, the Steelers likely will open the season with one of the NFL's worst starting quarterbacks. QBR did slot Trubisky's 2020 season ahead of even Roethlisberger's — which featured 33 touchdown passes for a team with a last-ranked rushing attack — but the former one-year North Carolina starter has submitted an extensive run of mediocre NFL play. The Steelers do have a more well-rounded receiver stable compared to Trubisky's Chicago troops, a largely Allen Robinson-dependent operation, and, likely, a superior running back. Perhaps with better tools, the 2017 No. 2 overall pick can make stabs at further rebuilding his stock.
But the Bears benched Trubisky for a healthy portion of the 2020 season and made the playoffs thanks largely to a soft late-season schedule. The subsequent NVP award became emblematic of one of this era's defining draft missteps. Trubisky, 27, managed just 6.1 yards per attempt in 2019, and while he did leave Chicago with a 64-37 TD-INT ratio, he was given a long runway to start. That substantial sample size, ahead of the midcareer Brian Daboll internship, led evaluators in The Athletic's latest quarterback tiers project to slot Trubisky 33rd overall (subscription required).
Alhough Trubisky has seven-figure playing-time incentives that start at the 60% snap threshold, Pickett almost certainly will see time in 2022. Trubisky's 2017 usurping of Mike Glennon (after four games) is more norm than exception for first-round rookies. Jordan Love and even Patrick Mahomes are the outliers in the modern NFL. Until the Steelers make the switch, Trubisky's early-career sample size — and the AFC's overall strength — point to the team's ceiling remaining fairly low.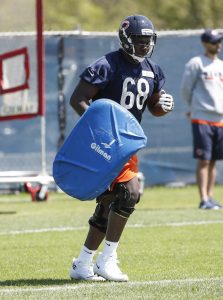 Trubisky invites obvious questions about Pittsburgh's viability, but he should be protected better than Roethlisberger was in his finale. The team's top O-line addition, Daniels will not turn 25 until mid-September. Pro Football Focus graded the former Bears second-round pick as a top-25 guard in each of his three full seasons as a starter. This type of player is not usually available for less than $9MM guaranteed, which points to front offices being less sold on the Iowa alum's skills compared to PFF. But Daniels is the kind of player to bet on — one just coming into his prime — and the Steelers have him on barely a top-15 guard contract through 2024.
Pittsburgh continued its extended foray into free agency's middle sector with Cole, who will come over after yo-yoing between first- and second-string roles throughout his rookie contract. Cole, 26, is hardly a solidified center. But the former Cardinals third-round pick has 39 career starts. He will likely be an upgrade on Kendrick Green, a 2021 third-rounder PFF placed near the bottom of its 2021 center hierarchy. Cole's arrival will also allow Green to play his natural position, guard, depending on how his battle with Kevin Dotson goes. The loser represents decent interior depth.
After not devoting much to their right tackle spot since Marcus Gilbert's injuries sidetracked his career, the Steelers handed out another midlevel deal to the player who has been Gilbert's primary successor. Okorafor is not to be confused with one of the league's best right-edge protectors, hence the $9.25MM guaranteed, but he has been available (31 starts since 2020). That is an admittedly low bar, making the extension somewhat surprising. Okorafor will only be 25 this season, giving the Steelers more time to mold the former third-round pick, but PFF has slotted him outside its top 60 at the tackle spot during his two starter years.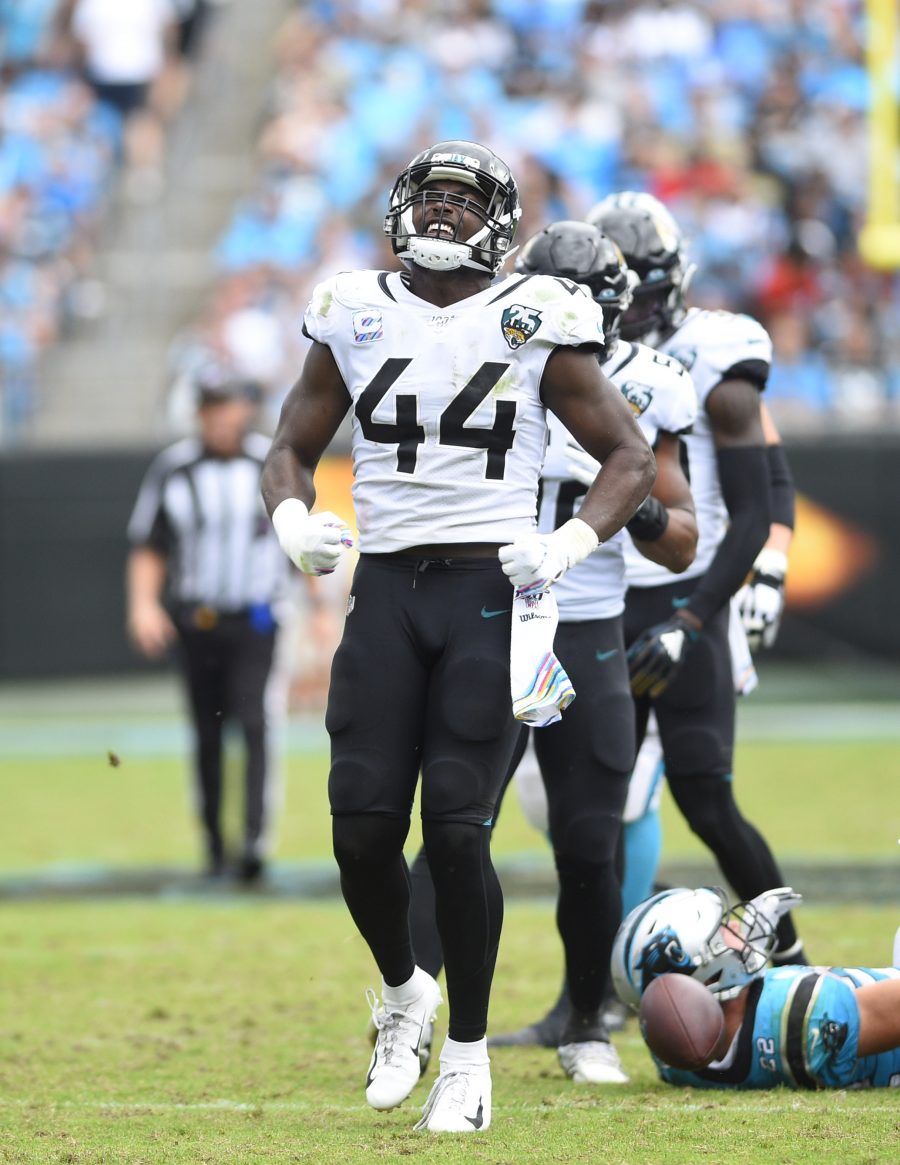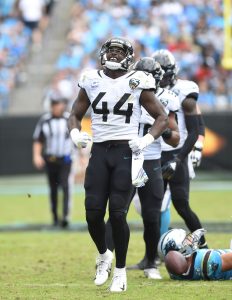 As could be expected, based on how the Steelers built their 2021 O-line, PFF graded the quintet 26th last season. Big Ben took 38 sacks — his most since 2013 — and Najee Harris managed only 3.9 yards per carry. It would be nice if the Steelers had elite O-line coach Mike Munchak back to help make these mid-tier contracts sparkle, but the team made some cost-efficient enhancements up front. It remains to be seen if they will be drastic improvements or patch jobs.
The last remaining "Sacksonville"-era defender to leave the Jaguars, Jack has a clear chance to restore his relevance in Pittsburgh. The six-year Jags starter will be poised to anchor the team's linebacking corps, being provided a chance to resurface after a down season during Jacksonville's dreadful Urban Meyer experiment. This will only be Jack's age-27 season. The 82-game starter will provide a solid speed presence for the team's second level, giving the Steelers the kind of stability they have largely lacked since Ryan Shazier's tragic injury. A Jack bounce back could lead to the kind of long-term partnership the Steelers forged with Joe Haden, who was coming off a down year with the Browns when he caught on in Pittsburgh five years ago.
Landing in the same tax bracket as other key players the Steelers added, Ogunjobi should help the Steelers improve on their No. 32 run-defense ranking. The sixth-year veteran will attempt to replace Stephon Tuitt, who was sorely missed in 2021. The former Browns draftee is coming off a better season than Jack, leading the Bears to offer a three-year contract worth $40.5MM. Ogunjobi's seven sacks and 16 tackles for loss (both career-high marks) rewarded the Bengals, but the foot injury sustained in the team's wild-card game changed his trajectory. The Steelers will have a motivated inside defender — he of two 5.5-sack seasons in Cleveland — who saw a chunk of guaranteed money ($26.35MM) denied after his failed Bears physical.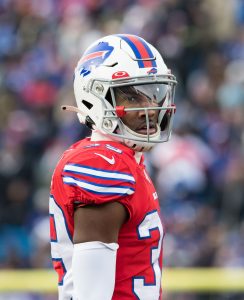 Post-Haden, Pittsburgh's cornerback contingent is light on investments. Zero first- or second-round picks reside in this position group, and former third-rounder Justin Layne does not appear a starter candidate. The Steelers' after-Haden plan does offer upside, however. No cornerback allowed a lower passer rating than Witherspoon's 35.1 last season. Although that effort came in just nine games (three starts), the Steelers saw enough to re-sign the ex-49er starter. Wallace has enjoyed a slightly steadier career, being a full-time starter ever since his rookie year despite UDFA status. His 2021 rating-against figure (72.6) bested Haden's by a wide margin.
Still, this duo joining Cameron Sutton, who also is tied to a contract between $4-5MM AAV, looks like a cheaper version of what the team is trying to do on its O-line. It is understandable, considering the contracts given to Minkah Fitzpatrick and T.J. Watt, the Steelers would cut back elsewhere. But their unorthodox corner and O-line groups, investment-wise, do present the appearance of vulnerability at marquee positions. Having no first- or second-round picks at corner or tackle is a rather unusual strategy.
Notable losses:
Roethlisberger has fewer Pro Bowl invites compared to Philip Rivers, and Eli Manning authored slightly more memorable postseason journeys. But Big Ben will have the easiest time of the famed 2004 QB class reaching Canton. Roethlisberger held down the Steelers' starting quarterback job for 18 years. Only Tom Brady has kept a team's QB1 reins that long. Big Ben provided the Steelers stability that allowed a generally conservative franchise to focus roster-building efforts elsewhere. While Brady fended off Jimmy Garoppolo at the end of his Patriots run, the Steelers did not bring in a Big Ben successor during his career — one that included five contracts and last year's renegotiated deal.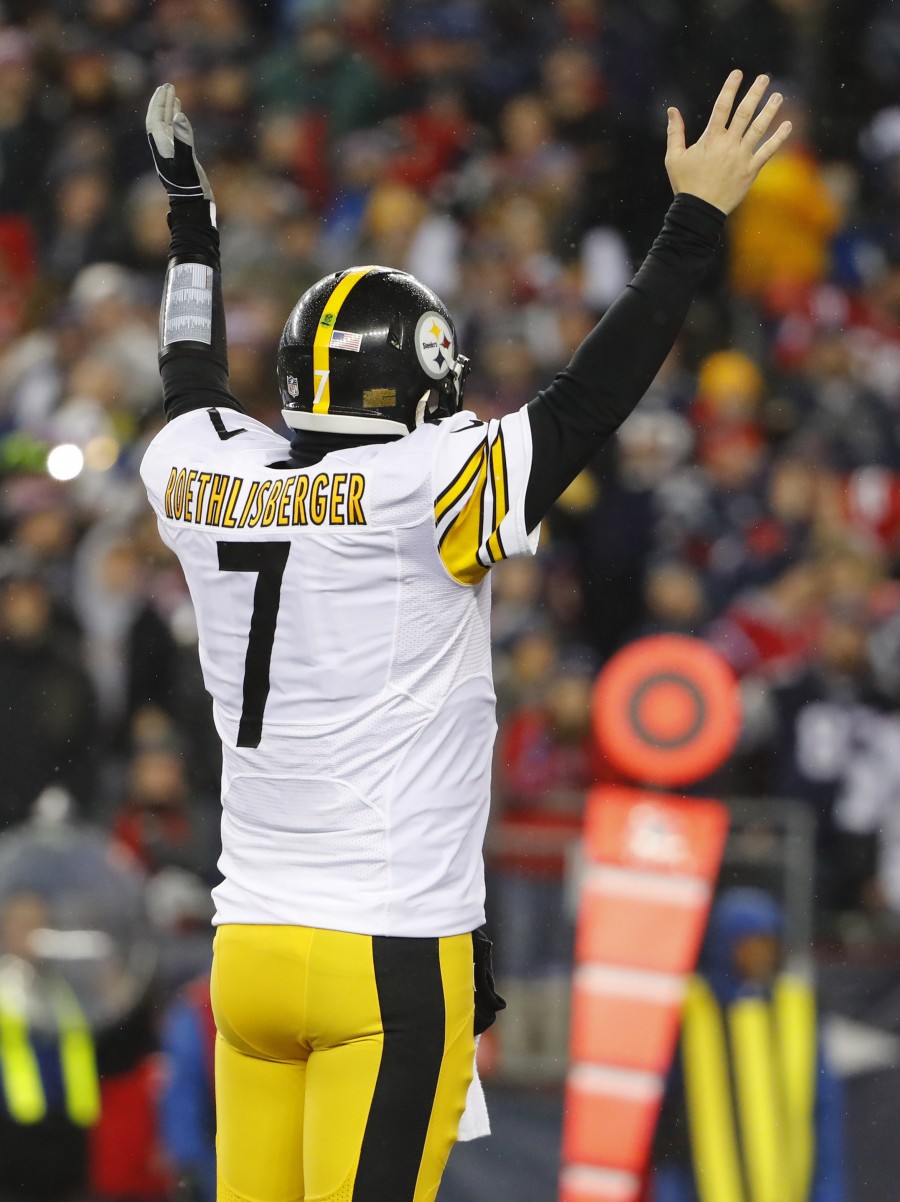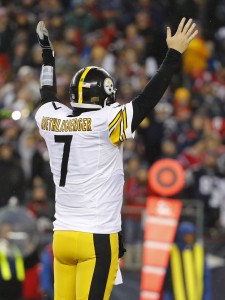 Big Ben benefited from upper-crust defenses during his 20s, forming the most formidable Pittsburgh playoff operations since the 1970s, but showed during the Antonio Brown period sustained aerial chops that placed him among the league's best QBs. Roethlisberger's 2020 comeback had the Steelers at 11-0, and although his post-elbow-surgery version brought noticeable diminishments — particularly as a downfield passer — Pittsburgh needed his Hall of Fame talent to secure the AFC North title. Big Ben throwing 33 touchdown passes in a post-AB season represents a nice legacy sweetener, even if that 2020 campaign's conclusion — one of a few Roethlisberger-era Steelers playoff upset losses — and last year's swifter decline created a clear exit door.
Smith-Schuster missed most of the Roethlisberger deterioration due to a shoulder injury, and Brown's departure did affect his production. The Steelers tried to reform their deep 2020 receiving corps last year, but Roethlisberger's limitations — and Smith-Schuster's absence — interfered. Smith-Schuster is still just 25 and will take a major leap in quarterback and play-caller quality in Kansas City. The Steelers famously do not overpay to keep wide receivers deemed inessential, and Smith-Schuster did not come close to his 2018 (feat. AB) dominance in the ensuing three seasons. But there is certainly a chance the Steelers watch some additional 1,000-yard seasons from JuJu, as they did from Emmanuel Sanders after his Pennsylvania departure.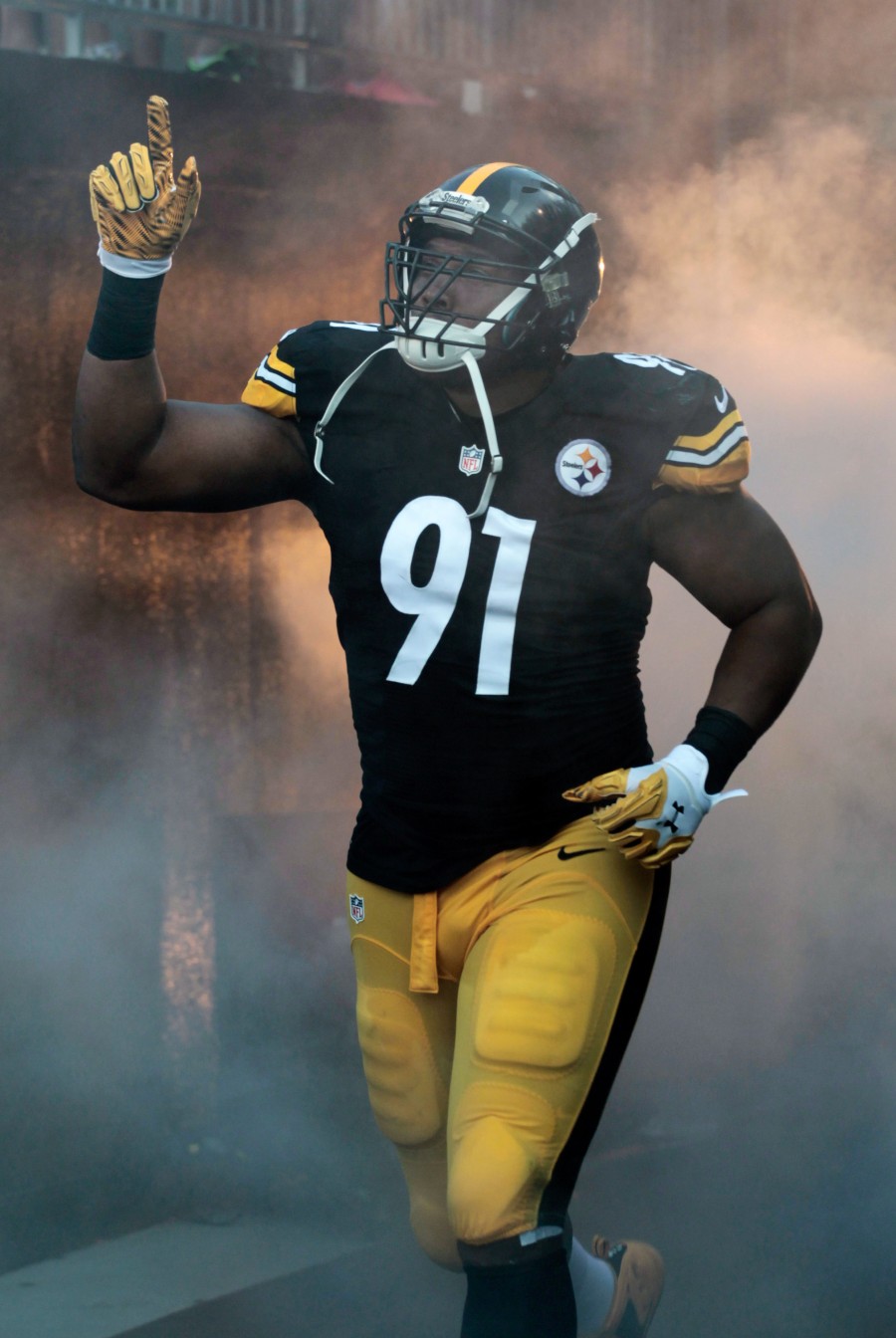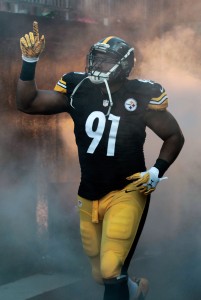 Tuitt is not technically a loss from 2021, since an injury and the loss of his brother in a car accident prevented him from playing. But the interior defensive lineman was one of the NFL's most underrated players (zero Pro Bowls) who delivered strong work against the run as an inside rusher. The Steelers dropped from first to 20th in defensive DVOA from 2020 to '21, ranking last against the run. Cam Heyward's wingman did plenty to help Pittsburgh form imposing defenses in the late 2010s and into 2020, doing so after Big Ben's mid-2010s statistical apex came alongside less sturdy defensive units. Ogunjobi will have a tall order replacing the former second-round find, who left $9MM on the table by retiring before his 29th birthday.
Also a major part of that defensive turnaround, working as the Steelers' No. 1 corner after the then-tanking Browns bailed on him late in the 2017 offseason, Haden saw clear wall writing before his 2021 contract year. The Steelers traditionally extend who they want to before players' walk years, and Haden expressed interest in staying on a third deal. But the team did not share that desire, letting the Pro Bowl cover man play out his two-year, $22.4MM deal. The list of cornerbacks delivering quality seasons beyond age 32 is relatively short, and Haden returning would make him the league's only 33-year-old corner. The 12-year vet has received offseason interest, just not from Pittsburgh.
Draft picks:
While the Giants and Packers nabbed their heir apparent arms during their aging starters' tenures with the team, the Chargers and Patriots waited. The Steelers, after trading their 2020 first-round pick for Fitzpatrick, zeroed in on Harris in 2021. Going 18 years between starter-caliber QB picks, Pittsburgh's passer need became glaring just as a highly scrutinized class of passers entered the draft. From a draft real estate perspective, the team benefited by choosing this year to acquire its Roethlisberger successor. The team did not need to trade any assets and had its pick of this year's QBs. But this being a signal-caller class that saw its top prospect go off the board at No. 20, later than any draft has started at this position since the 49ers' 1997 Jim Druckenmiller pick (26th), the Steelers also run the risk of picking the wrong year to make their post-Big Ben move.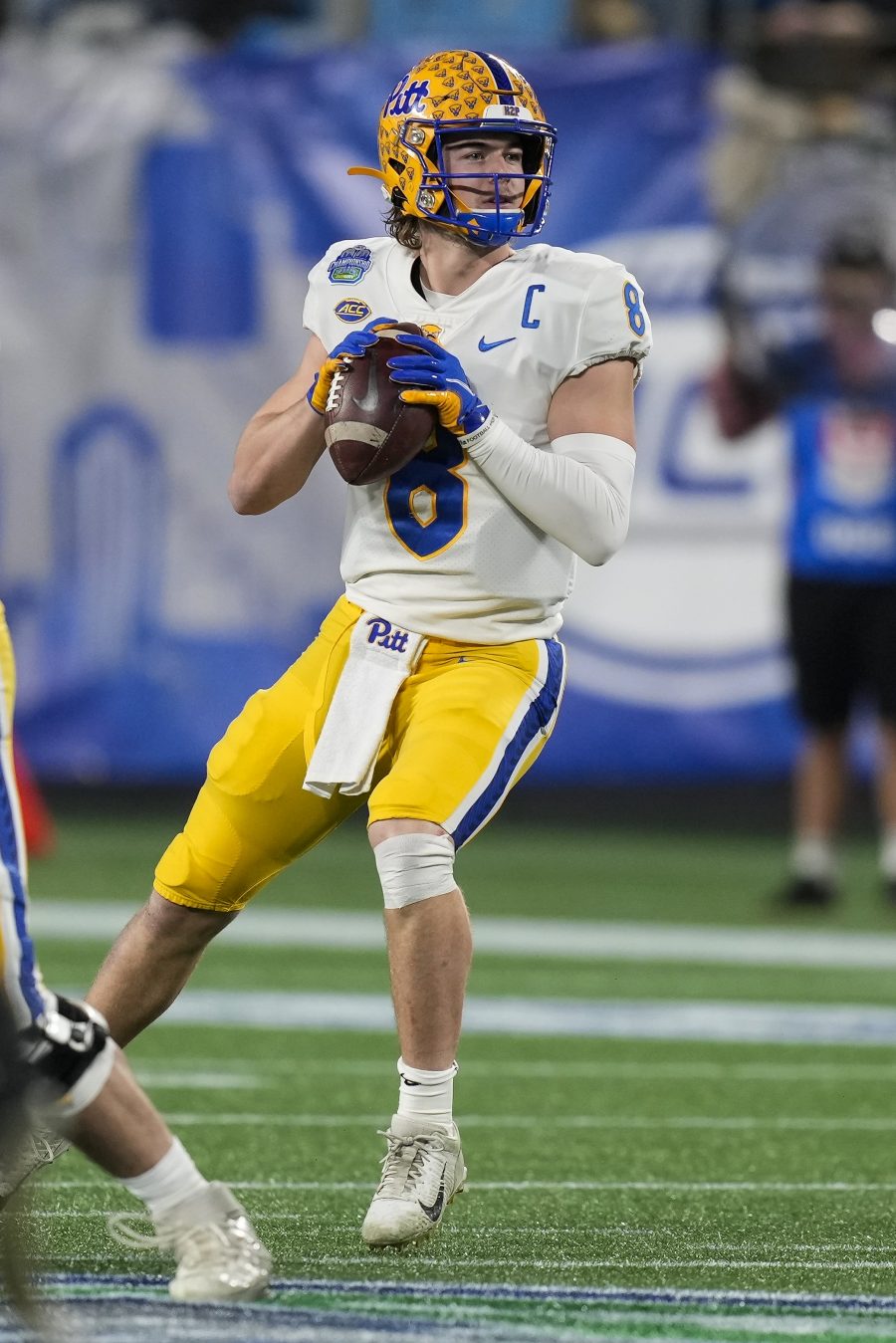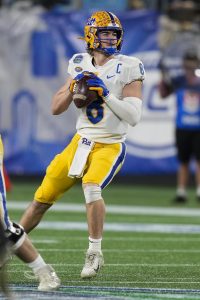 Not part of Dane Brugler's top 50 preseason draft board last fall for The Athletic — on a list that had Sam Howell, Spencer Rattler, Matt Corral, Carson Strong, Malik Willis and placed Leal fifth overall — Pickett used his COVID-19-created fifth year of eligibility spectacularly. The former Matt Rhule Temple commit-turned-Pitt long-term starter broke through with a 42-touchdown pass, seven-interception 2021 season and went 54 spots ahead of the next QB drafted. Pickett has shown plus arm strength and sufficient scrambling ability. A healthy skepticism about his ceiling still surfaced ahead of the draft. But, until he proves otherwise, Pickett represents the Steelers' gateway to big-picture AFC relevancy.
Representing standard Steelers receiver procedure, the second-round Pickens pick could lay a path toward a Diontae Johnson departure. New GM Omar Khan said the team would like to retain Johnson but acknowledged the complications the exploding receiver market generates. Going into a contract year, Johnson may not be viewed internally as a No. 1-caliber receiver. A wide value gap is believed to exist between the Steelers and their top receiver. Despite Roethlisberger peppering the shifty player with targets, leading to a career-high (by far) 1,161 receiving yards in 2021, Pickens' arrival could lead Johnson — who began training camp staging a "hold in" — to free agency in 2023.
The Steelers did not offer the former third-rounder an extension this offseason, and while they are expected to propose something to retain their top wideout, it is not expected to be in the ballpark of what Metcalf ($24MM per year), Samuel ($23.9MM AAV) and McLaurin ($23.2MM) received. As such, Johnson could be staging a "hold in" to nowhere.
Johnson leaving would continue an extensive procession of wideouts the Steelers deemed nonvital leaving during or after their rookie contract. Santonio Holmes, Mike Wallace and Emmanuel Sanders signed their second contracts elsewhere. Discounting Smith-Schuster's one-year deal in 2021, the modern Steelers have only deviated from their one-contract receiver policy for Hines Ward and Antonio Brown. A higher Johnson salary could match up with Pickett's rookie deal, but the signs are currently pointing toward the Toledo player auditioning for other teams this season.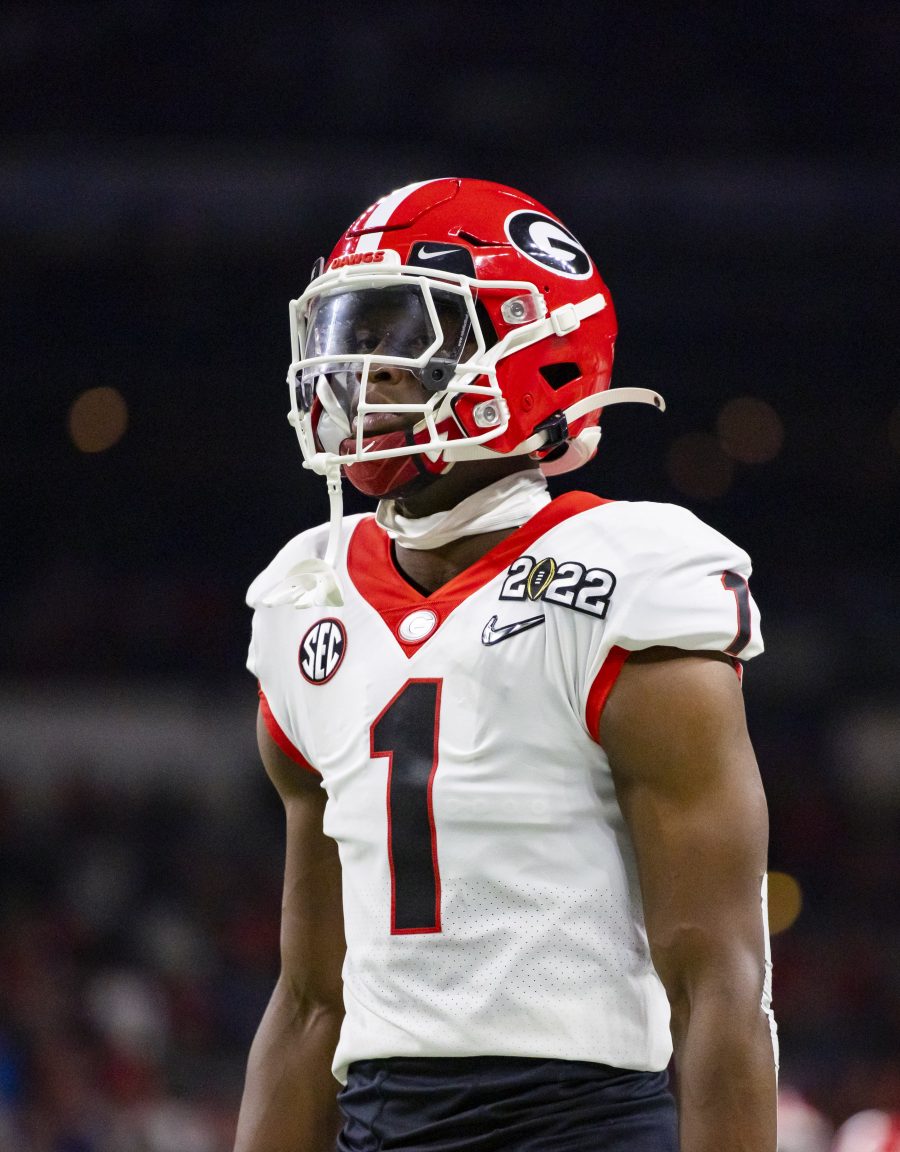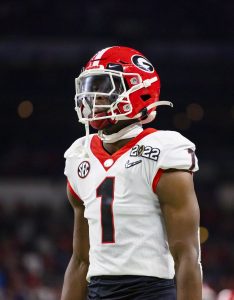 Pittsburgh's receiver factory's sweet spot has become well-known. The team drafted Johnson, Sanders, Wallace, Chase Claypool, James Washington, Smith-Schuster, Martavis Bryant and Markus Wheaton on Day 2 since 2010. With Smith-Schuster and Washington gone, Pickens will almost certainly be asked to be the team's No. 3 wideout as a rookie. Character concerns stemming from an on-field fight and an ACL tear suffered during 2021 spring practice led to Pickens falling off the first-round radar, but the Georgia talent totaled more than 1,200 receiving yards and notched 14 touchdown receptions as an underclassman.
The 6-foot-3 pass catcher also clocked a 4.47-second 40-yard dash. He fell to a team with the NFL's most extensive wideout-development track record. So did Austin, who goes just 5-foot-9 and 162 pounds. The latter, whom the Ravens were set to draft, should be expected to aid Pittsburgh's return game and work as a gadget player. Despite his slight frame, Austin zoomed for back-to-back 1,000-yard seasons at the American Athletic Conference school. His potential to play inside on a regular basis could also influence the team's long-term thinking re: Johnson.
Extensions and restructures: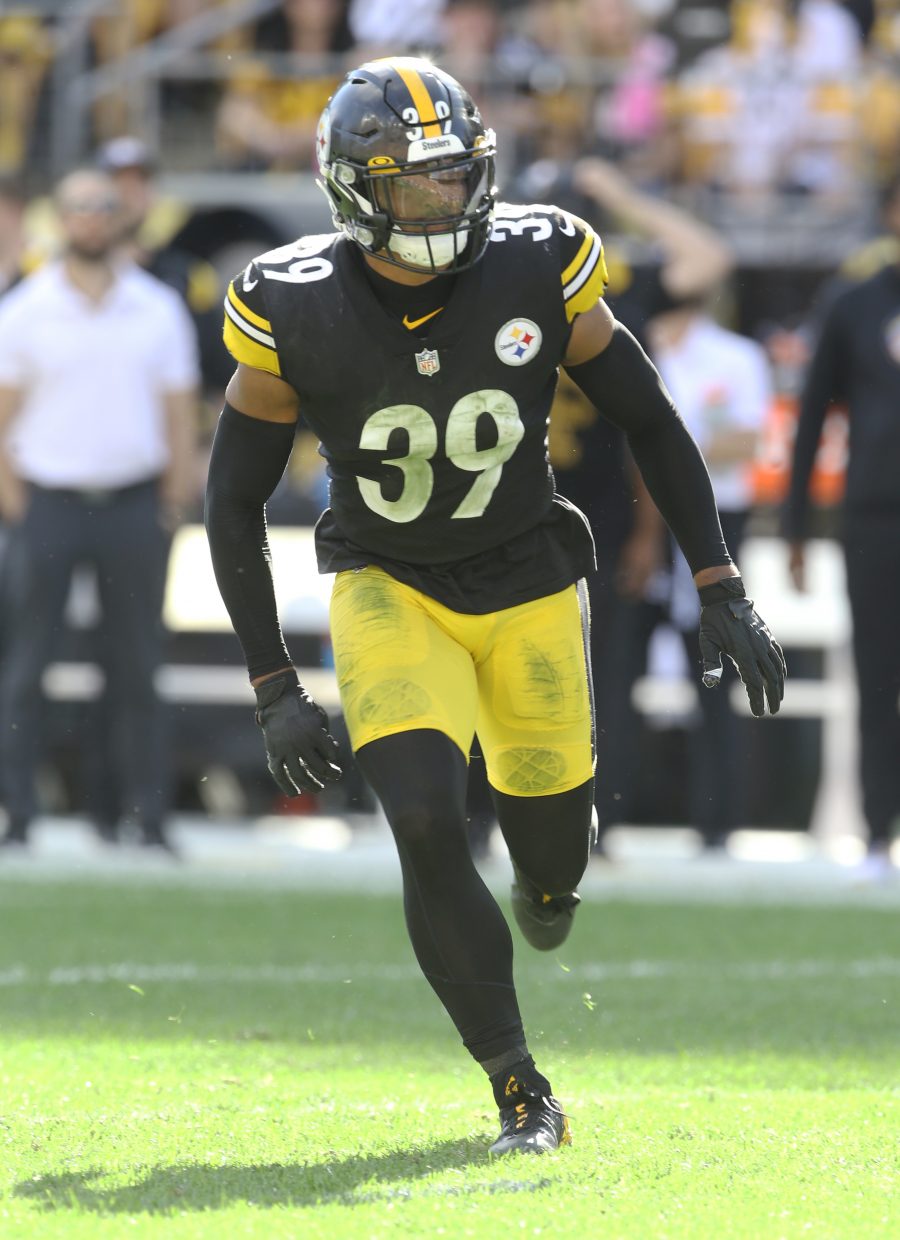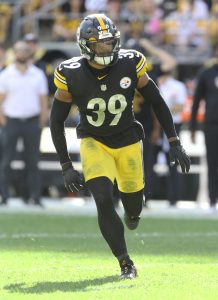 After trying to find a long-term Troy Polamalu successor in the draft (Sean Davis, Terrell Edmunds), the Steelers capitalized on the Dolphins' issues with Fitzpatrick. Acquiring the former first-round pick, the Steelers were only on the hook for his base salaries. Fitzpatrick's signing bonuses being on Miami's payroll as he made back-to-back All-Pro teams in Pittsburgh represented one of the league's top contractual values. After the team took care of T.J. Watt, not much doubt was associated with Fitzpatrick's long-term status.
Jamal Adams having topped the safety market by $2.25MM per year, via his $17.5MM-per-year Seahawks pact, laid the groundwork for Fitzpatrick. The Steelers are not big on guaranteeing money beyond Year 1 for non-Roethlisberger players, though they did it for Watt. They did not for Fitzpatrick, but it would be fairly shocking if he did not play deep into this contract — one that runs through the Alabama product's age-30s season. On a team with a midlevel cornerback cast and Edmunds signed to a low-cost, one-year deal, Fitzpatrick represents the clear anchor. Although the cap is back on the rise, the Steelers' two record-setting contracts on the defensive side may force some cutbacks. Looking at the team's cornerback situation, that appears to have already started.
Now the second-longest-tenured active Steeler, Boswell broke through as a long-range sniper last season. He made 8 of 9 50-plus-yard tries, including two fourth-quarter makes during a Bears matchup that ended with a 40-yard Boswell walk-off, after combining for just three 50-plus-yard successes from 2018-20. This marks the second Boswell extension. This one bumps him up from the ninth-highest-paid kicker to a tie atop the salary hierarchy alongside Justin Tucker ($5MM AAV).
Other:
Representing a classic Steelers promotion, Khan enjoyed the opportunity to learn from Colbert during almost the entirety of the longtime GM's tenure. Khan arrived in Pittsburgh in 2001, becoming their chief negotiator despite being in his 20s at that point, and shaped the team's contractual strategy in places. He was the point man on the team's philosophy of restructuring contracts to create near-future space — down-the-road consequences be damned. That strategy mattered more when the pandemic led to a 2021 cap reduction, but Khan's work has allowed the Steelers to retain core players for years. He will continue Colbert's policy of not negotiating in-season.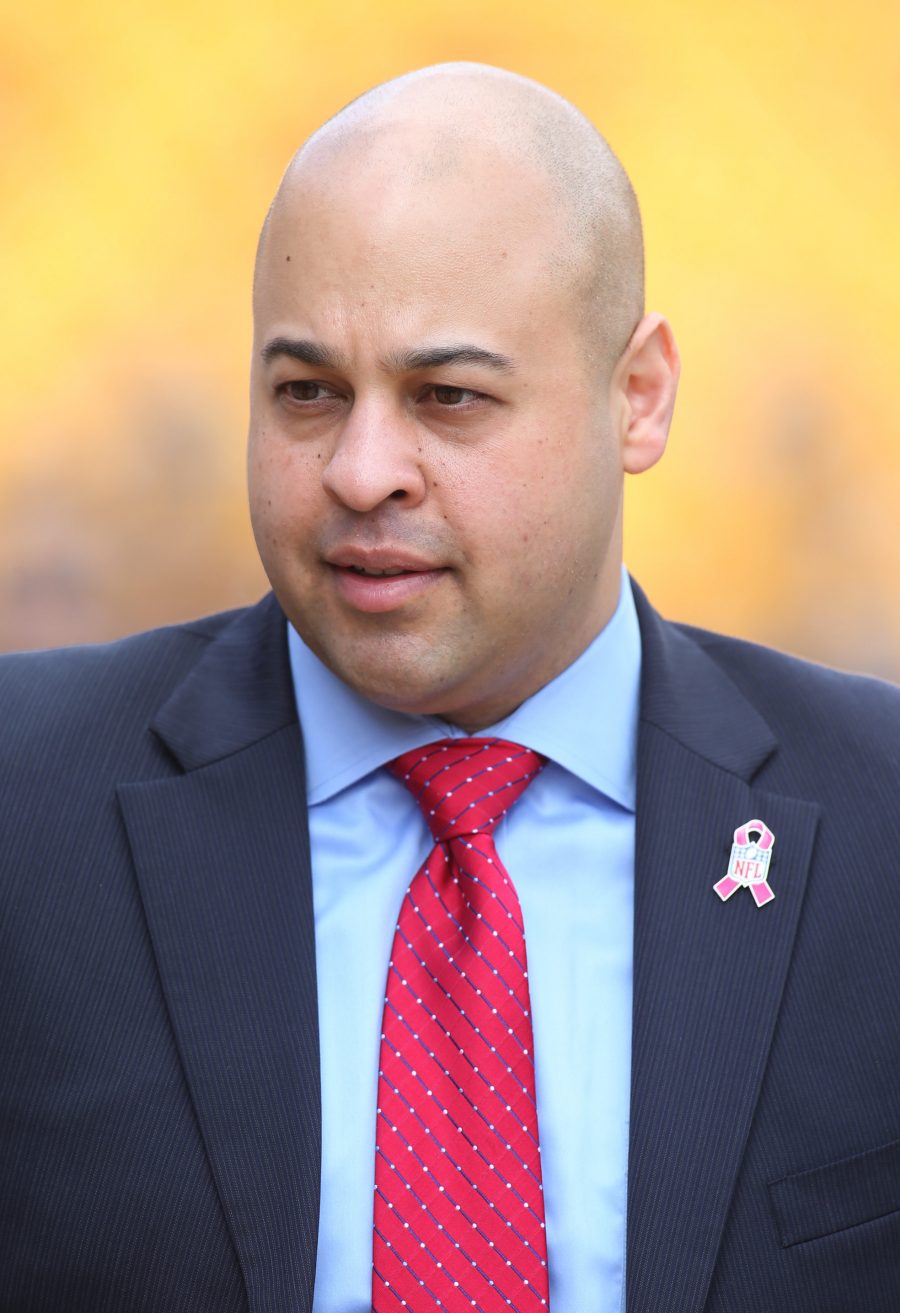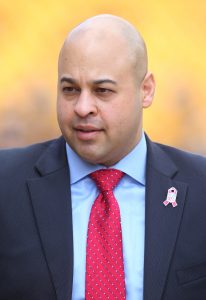 Adding Weidl, a Pittsburgh native who began his NFL personnel career by working with the team back during the Tom Donahoe GM regime in the late 1990s, stands to aid Khan's transition as well. Khan pushed for the addition, despite both being finalists for the GM gig. Weidl was one of the six finalists for the post. He joined most of Howie Roseman's Eagles brain trust to leave Philadelphia this offseason.
Tied to both Tomlin and Bill Cowher, Colbert could become a Hall of Fame candidate down the road. The Steelers won two Super Bowls and ventured to three during his time. The team formed an elite defensive core during the 2000s, retaining it into the early 2010s, and unleashed Roethlisberger by finding Brown in the 2010 sixth round. AB's late-career meltdowns aside, that pick goes down as a Colbert win. Turning James Harrison from UDFA into the Defensive Player of the Year, nabbing James Farrior for three years and $5.4MM and adding Ryan Clark on a low-cost 2006 deal helped form one of this era's most dominant defenses (the 2008 squad). Choosing Roethlisberger and plucking Tomlin after one year as Minnesota's DC…also good moves. While Colbert may not have operated aggressively enough in free agency in Big Ben's later years, when the team ran into persistent postseason roadblocks, the Steelers contended for playoff spots and Super Bowls in nearly every season during the GM's tenure.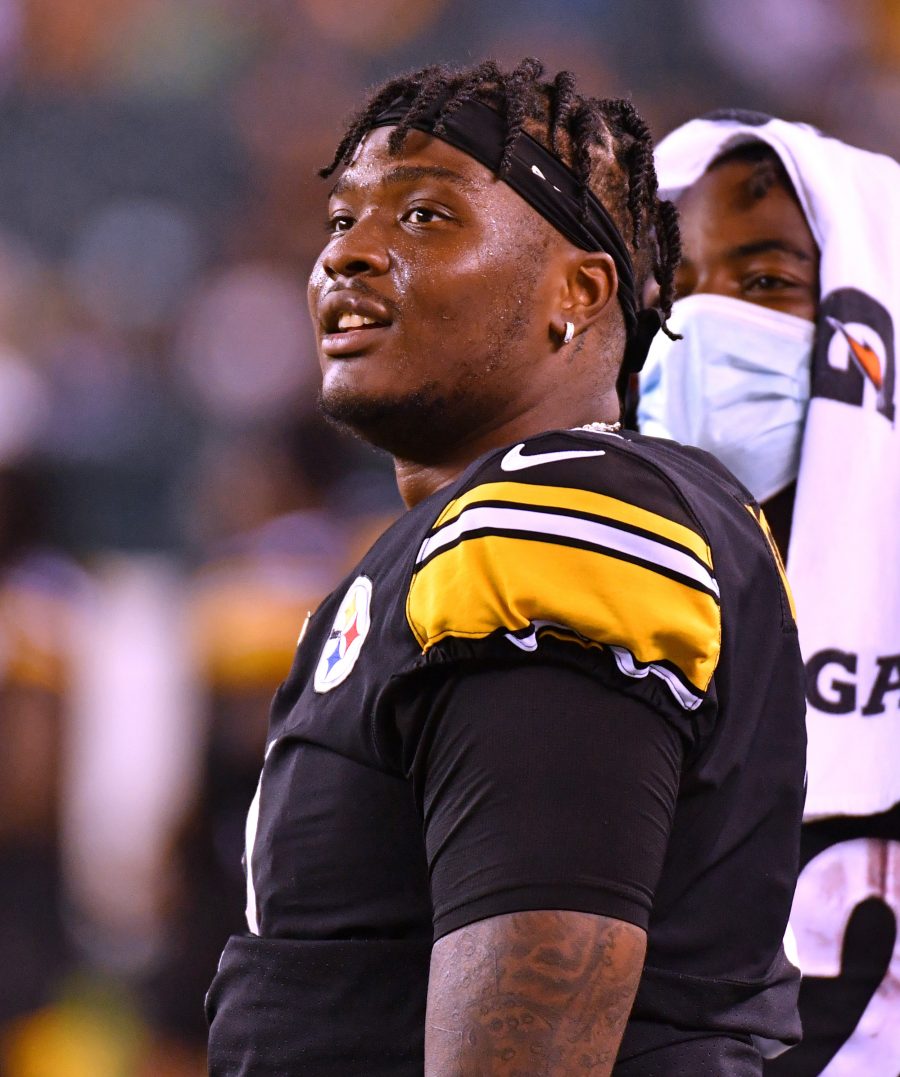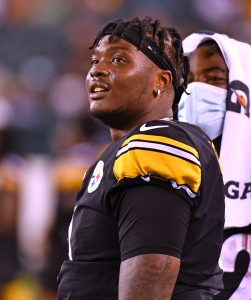 Austin, 57, will have another chance after three seasons off the DC level. He served as Lions DC from 2014-17 under Jim Caldwell, but after Ndamukong Suh's 2015 departure, Austin's units did not approach the top-five realm the 2014 crew entered. The Bengals fired Austin during the 2018 season. The Steelers have groomed him behind Butler, their DC from 2015-21 but a Pittsburgh assistant since 2003, and they have a former head coach on staff. Tomlin bringing Flores aboard amid his racial discrimination lawsuit should benefit the Steelers. Flores has three years of HC experience and served as Bill Belichick's de facto DC during the 2018 season — when the Patriots became the second team in Super Bowl history to keep an opponent out of the end zone.
The Steelers also gave Haskins a second chance. They signed the former first-round pick in January 2021, affording the former Ohio State superstar an opportunity after a rough Washington tenure. Haskins trained behind Roethlisberger and Mason Rudolph and was given an RFA tender this offseason. His tragic death coming at age 24 represented one of the worst NFL stories in years. It unfortunately preceded the offseason deaths of Cardinals cornerback Jeff Gladney and Ravens linebacker Jaylon Ferguson.
Top 10 cap charges for 2022:
For the legitimate concern surrounding how the franchise will fare post-Roethlisberger, this did make for one of the smoothest transitions away from a future Hall of Fame QB — an 18-year run followed by a shift to a Pittsburgh-headquartered prospect. Still, the bridge to that reality might be lengthy. If Watson — when the appeal and/or legal process wraps — ends up playing extensively this season, the Steelers' formula may not be enough without Pickett being a quick study.
Granted, the last time the team broke in a rookie QB it went 15-1. A quality running back, a nice mix of pass catchers and one of the NFL's better defensive nuclei will await Pickett when he takes the reins. A repeat of the 2004 season is rather unlikely, but the Steelers still have a lot going for them as Pickett trains for his QB1 ascension.
Follow @PFRumors