Although the Giants used a first-round pick on a wide receiver in 2021, connecting them to a dive back into that pool is not especially difficult. Kadarius Toney is gone, and the team's lot of free agency moves led complementary-type options coming in or staying put.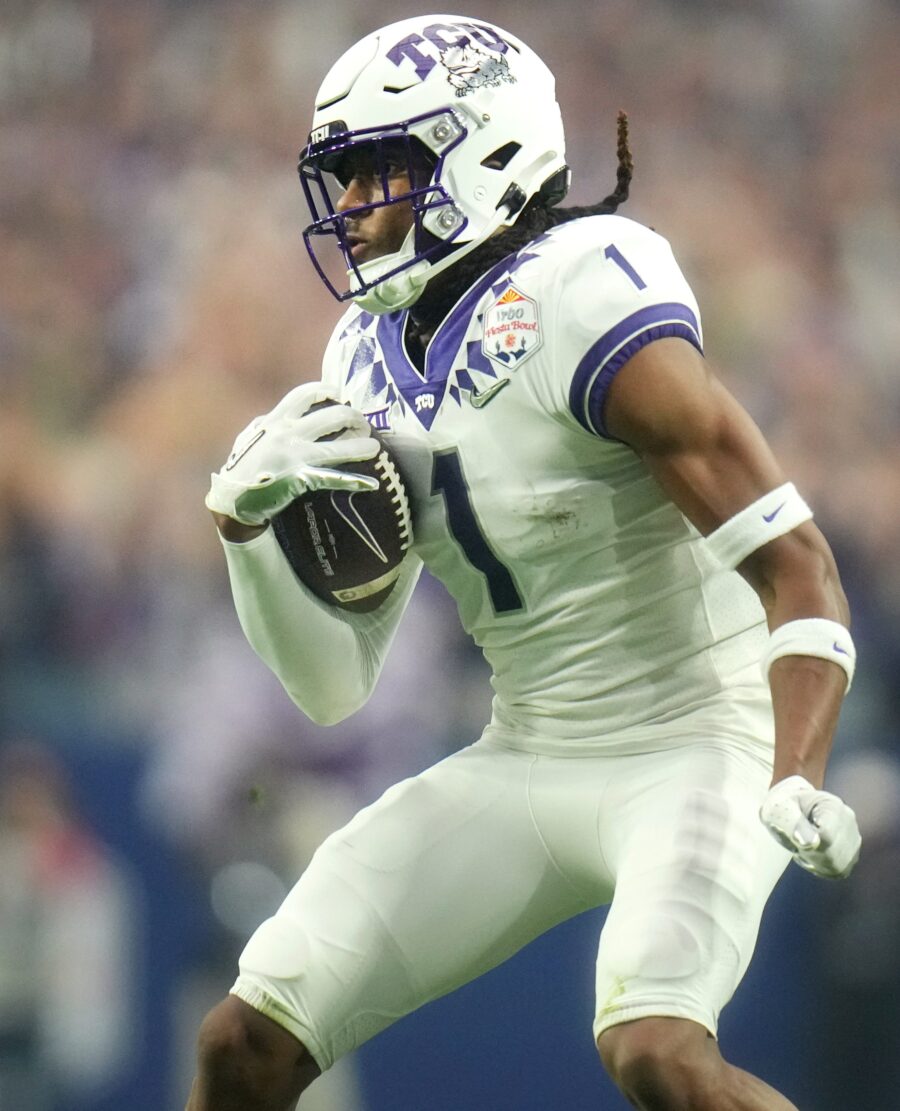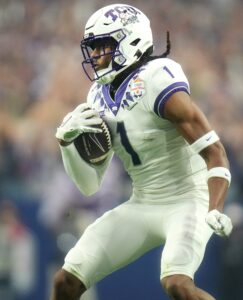 Unsurprisingly, this year's top receiver prospects have heard from the Giants. The team has now met with TCU's Quentin Johnston, Ohio State's Jaxon Smith-Njigba and Boston College's Zay Flowers at pre-pro-day dinners, Jordan Raanan of ESPN.com notes (Twitter links). Johnston's meeting occurred Thursday. The other top-four wideout in this year's class, USC's Jordan Addison, said the Giants were the most recent team to contact him.
Mentioning Smith-Njigba as a wideout GM Joe Schoen is doing extensive homework on, NJ.com's Darryl Slater notes the team filled its quota of signings in this year's unremarkable free agency class. The next step would be to take a swing at a player with a better chance of becoming a lead pass catcher.
"I think we're better than we were," Schoen said of the team's receiver situation. "I think Daniel [Jones] has a better group. It goes back to: It's not fantasy football. So to say, 'Go get a No. 1 receiver,' you're only afforded what's on the market and what's available. So all these things sound great. But with the receiver group that was out there…"
Schoen's voice trailing off effectively illustrated the leaguewide view of this year's free agent receiver class. No top-25 contract at the position ended up going to a wideout, which marks a change from recent years, when the likes of Christian Kirk, Allen Robinson, Kenny Golladay and Corey Davis scored such deals as UFAs. John Mara said the team might not be done in free agency, and the owner said earlier this week the team is not out on Odell Beckham Jr.
The former Giants Pro Bowler has received multiple offers, Dan Graziano of ESPN.com adds, though they have clearly not met with the mercurial talent's approval. Attempting to pair him with Aaron Rodgers, the Jets remain the most likely Beckham destination, per Graziano, who adds OBJ may be waiting on the Rodgers deal to be finalized before he commits.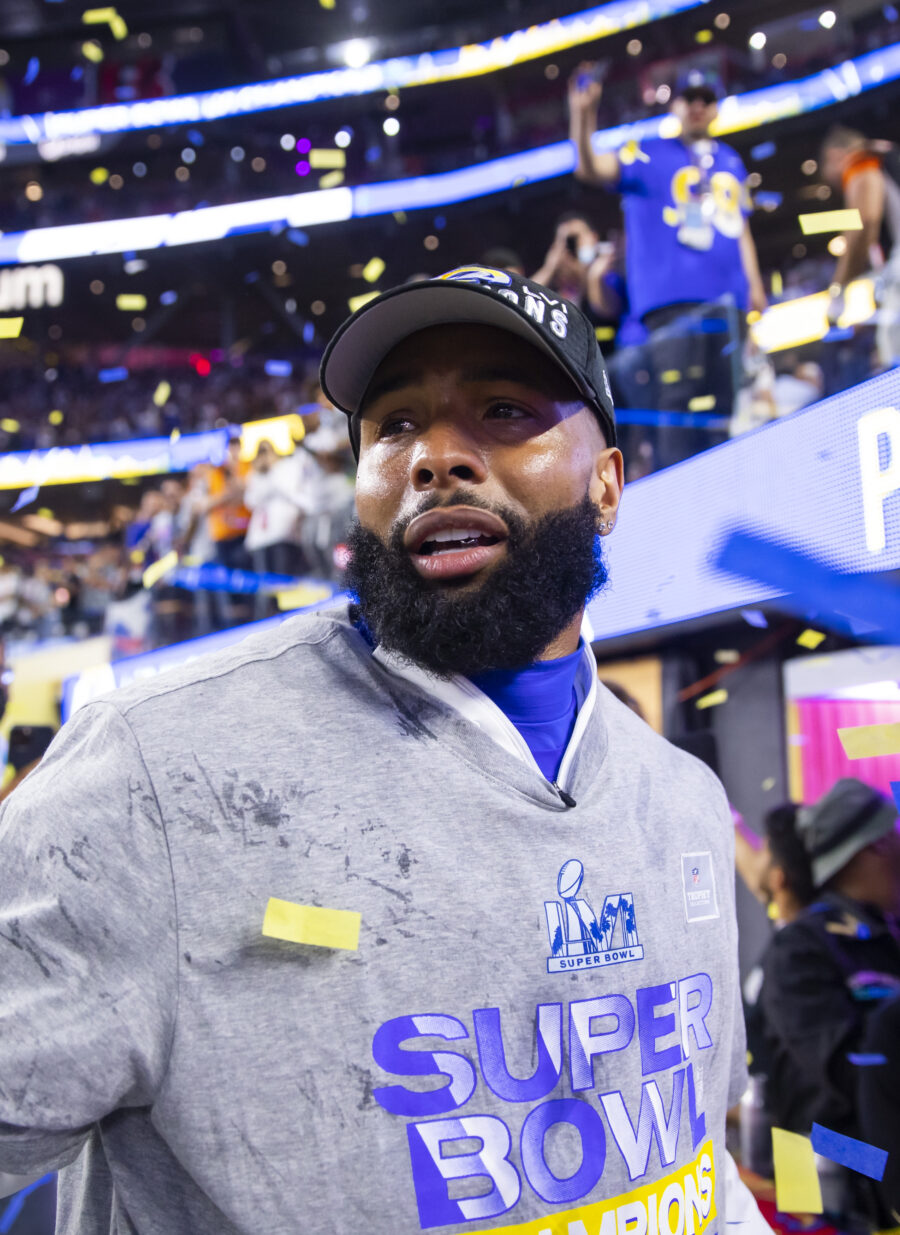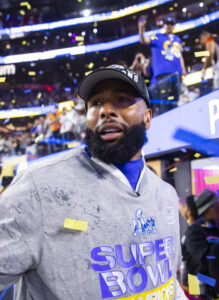 Schoen said a trade for a receiver remains in play. The Giants made a push for Jerry Jeudy before the 2022 deadline, but the Broncos want a first-round pick for their top wideout. That seems like a non-starter for the Giants, who prioritized draft capital — a third-rounder, which turned into Darren Waller — over waiting on Toney's potential. Denver also wants a second-rounder for Courtland Sutton. Barring a big offer, the Broncos are standing pat at wide receiver.
The Giants could be a DeAndre Hopkins suitor as well; they will have competition for the Cardinals standout. The Waller move makes it a bit more difficult to envision the Giants dealing away another prime draft asset for a veteran pass catcher.
The Giants doing work on Smith-Njigba adds up, after the promising playmaker finished an abbreviated junior year. JSN broke through for 95 receptions, 1,606 yards and nine touchdowns as a sophomore, leading the Buckeyes in receiving by a substantial margin despite that squad housing 2022 first-round picks Garrett Wilson and Chris Olave. That included a monstrous 347-yard showing in that season's Rose Bowl. Smith-Njigba, however, only played three games last season, catching just five passes. ESPN's Todd McShay said in December Smith-Njigba had healed from his nagging hamstring injury by the Buckeyes' semifinal game against Georgia but was protecting his draft status. That claim drew backlash from the junior wideout's family, but his third-season no-show has undoubtedly prompted teams to examine the lengthy absence.
This year's receiver class has not generated the buzz of recent crops, but ESPN's Scouts Inc. rates Johnston, Addison, Smith-Njigba and Flowers as first-round talents. Johnston is coming off an MCL injury in TCU's semifinal win over Michigan. None are viewed as top-10-level talents, though the top three here are each listed in the scouting service's top 20 at the position. New York holds the No. 25 overall pick in next month's draft. Mel Kiper Jr. mocks Addison to New York at 25.
The Giants, who retained Isaiah Hodgins as an RFA, re-signed Sterling Shepard and 2022 receiving leader Darius Slayton and added Parris Campbell and Jamison Crowder. Wan'Dale Robinson still represents the centerpiece here, being signed through 2025. Though, the Kentucky-developed slot player is coming off an ACL tear. There probably will not be room for this sextet to each be part of Brian Daboll's second roster, and how the Giants proceed early in the draft will play a major role in determining this position group's 2023 outlook.