While Josh McDaniels' stint in Denver is not remembered fondly, one of the fliers the coach/de facto GM took during his tumultuous tenure turned out to pay big dividends. Ten years ago today, the Broncos signed wide receiver Brandon Lloyd. This led to one of the more randomly great receiving seasons in modern NFL history.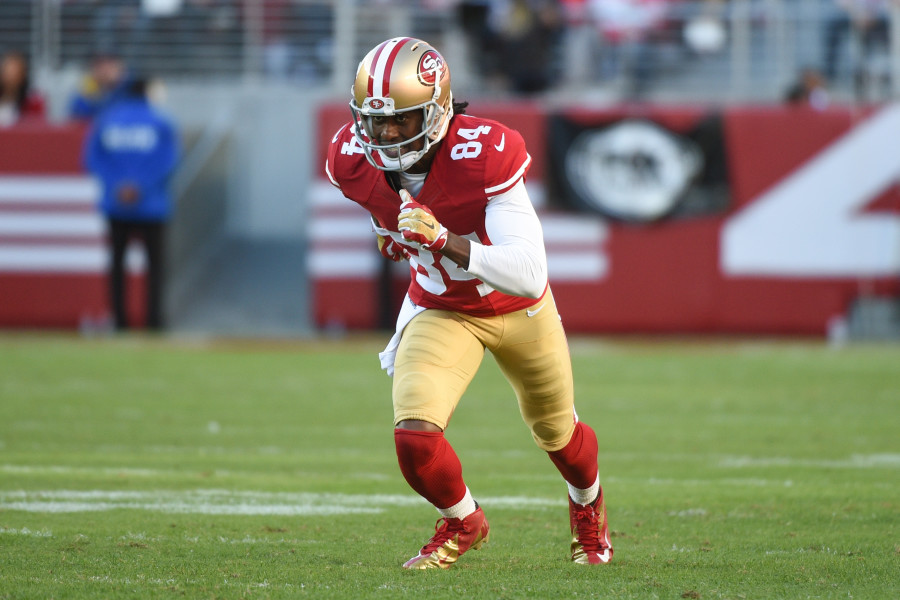 After stays as a starter with the 49ers, Redskins and Bears between 2003-08, Lloyd signed a one-year pact with the Broncos on June 15, 2009. The deal paid him less than $700K. However, the Broncos used the '09 season as an evaluation period for the former fourth-rounder. Brandon Marshall, Eddie Royal, Jabar Gaffney and Brandon Stokley resided on the '09 Broncos, who deactivated Lloyd for 14 games. But their 2010 team relied on him heavily.
McDaniels kept Lloyd in Denver via multiyear deal worth more than $2MM in 2010. Although the Broncos stumbled to one of the worst seasons in franchise history, a 4-12 campaign that included McDaniels' midseason firing, Lloyd blew up for one of the organization's greatest receiving showings. After an eight-catch 2009, Lloyd produced 77 receptions, 1,448 yards and 11 touchdowns. That yardage total not only led the NFL by a fairly healthy margin, it remains the third-highest single-season figure in Broncos history — trailing only Demaryius Thomas (2014) and Rod Smith (2001). Thomas and Eric Decker took a backseat to Lloyd as rookies.
The then-29-year-old wideout's showing with Kyle Orton and Tim Tebow at that offense's controls — after the Broncos had parted ways with Marshall and Stokley — earned Pro Bowl acclaim. But less than a year later, the Broncos traded Lloyd to the Rams. A contract dispute, and the team's Tebow-based shift to one of the more run-centric offenses in recent NFL annals a year later, led to Lloyd's midseason departure.
Both sides benefited from the exit. Thomas and Decker helped attract Peyton Manning to Denver in 2012, and Lloyd signed a three-year, $12MM deal with the Patriots (who had recently rehired McDaniels) that year. Lloyd, who recorded one 1,000-yard receiving season in 11 NFL campaigns, was the Patriots' second-leading receiver in 2012 but was released the following offseason.
The conditional pick the Broncos received from the Rams turned into a 2012 fifth-rounder, which became Malik Jackson. The defensive lineman started in both Super Bowl XLVIII and Super Bowl 50 and remains a well-regarded interior presence eight years into his career.
Photo courtesy of USA Today Sports Images.