Everson Griffen is off the Vikings' active roster, as of Friday. The team placed the veteran defensive end on its reserve/non-football illness list.
This news comes two days after an incident at Griffen's home in which the 33-year-old defender refused to leave the premises. Griffen called police himself and requested assistance. He told the dispatcher that he had fired a round and that someone was with him, but police later said that no intruder was found and no one was injured.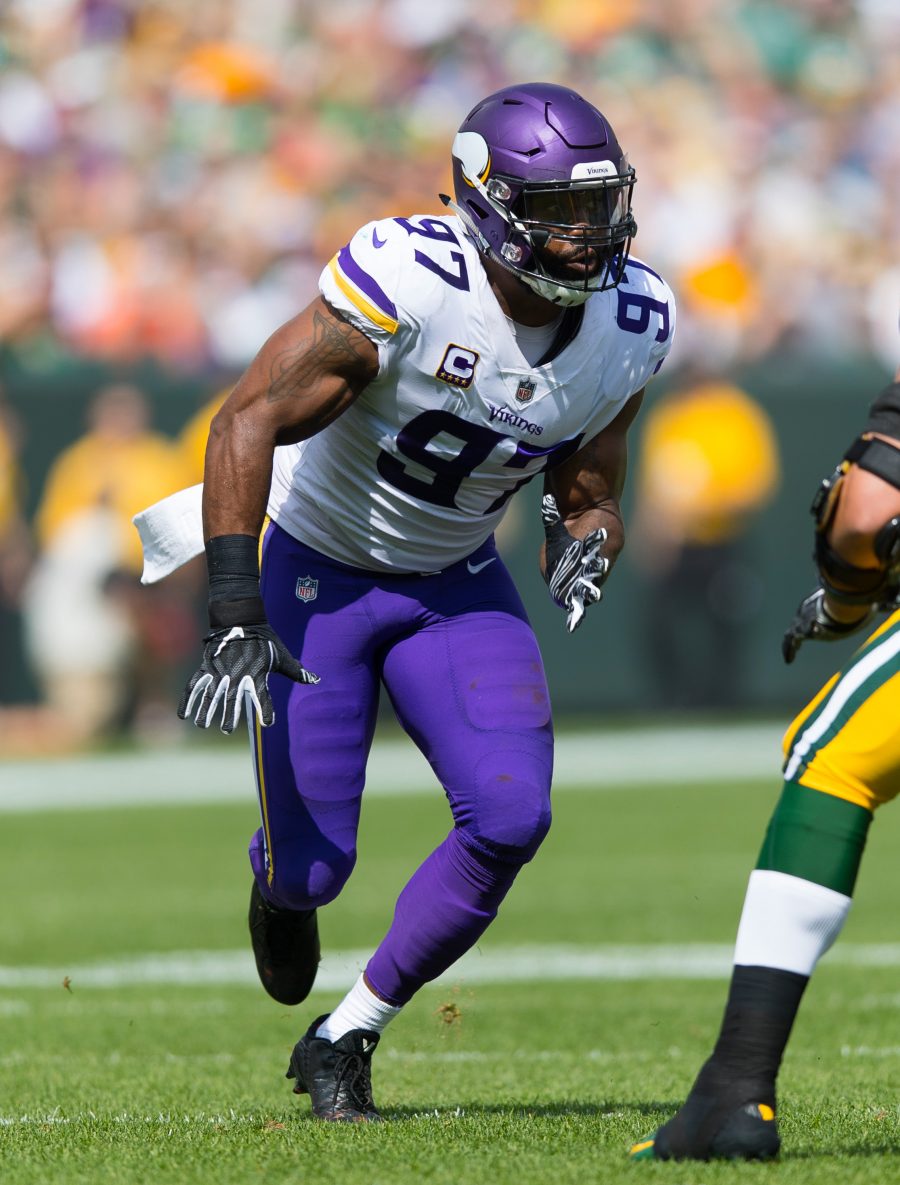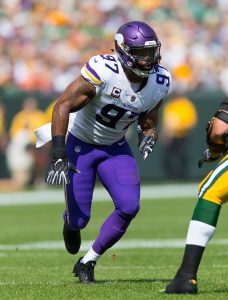 Law enforcement and Vikings team psychologists began communicating with Griffen around 7am Wednesday. He wrote in an Instagram story that he needed help and people were "trying to kill" him, via ESPN.com's Courtney Cronin.
Griffen did end up leaving his home at around 1:30pm, and the Vikings have confirmed the 12th-year veteran — who returned to Minnesota this year after spending the 2020 season with Dallas and Detroit — is receiving appropriate care. The Minntrista (Minn.) PD is investigating the matter, Cronin tweets.
"Law enforcement agencies have notified us Everson Griffen came out of his home without incident and is now getting the care he needs," the Vikings said in a statement. "We are thankful to the Hennepin County Sheriff's Office, the Carver County Sheriff's Office, the Minnetrista Police Department and the Orono Police Department for their quick response and dedication to ensuring the situation ended peacefully. Our focus remains on Everson's health and safety and providing the proper resources for him and his family."
Beyond contact with staffers, Griffen has not been with the team this week. He will not play Sunday and must miss at least three games because of the reserve/NFI designation. Griffen has registered five sacks in nine games this season. While Danielle Hunter's six still leads the team, the Pro Bowl D-end is out for the season. The absence of Griffen, a four-time Pro Bowler, will obviously hurt an already-limited Vikings pass rush.
This certainly reminds of the 2018 development that led to Griffen missing time. Griffen was involved in several bizarre incidents that led to his absence from the team for a few weeks. He later revealed in April 2020 that he lived in a sober house from October 2018 through the end of that season. While Griffen indicated that he was not diagnosed with a serious mental health issue like bipolar disorder, he was continuing to speak with a team of therapists, clinical psychologists and a life coach.