The Vikings and pass-rusher Everson Griffen have struck a deal for him to remain on the team, a source tells Ian Rapoport of NFL.com (on Twitter). Griffen was set to have his $10.9MM salary fully guaranteed by tomorrow, which gave the Vikings pause. Instead, the two sides negotiated to find a workaround.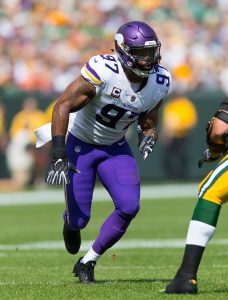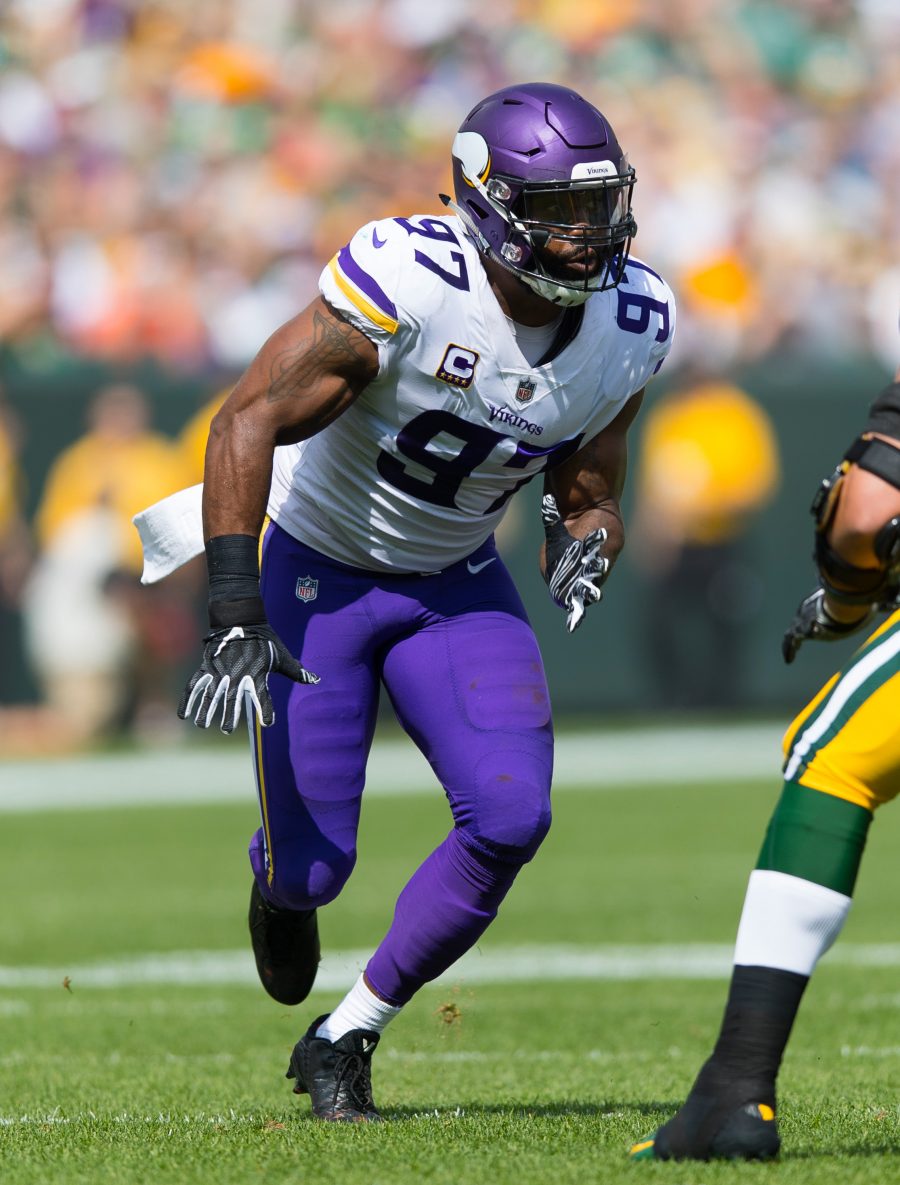 Griffen will accept a base salary cut from $10.9MM to $6.4MM in a move that will create $4.3MM in savings for the Vikings, according to Courtney Cronin of ESPN.com. However, his per-game roster bonus total will rise from $500K to $1.5MM, so he can make up some of that loss simply by staying on the field. Additionally, Griffen — who is currently under contract through 2022 — now has the ability to void the final three years of his pact by achieving incentives.
In order to void those seasons, Griffen must post six sacks while playing at least 56% of the Vikings' snaps in 2019, tweets Ben Goessling of ESPN.com. Griffen can also collect $500K by producing eight sacks next year.
After a bevy of extensions in recent years, plus the massive free agent deal signed by Kirk Cousins last year, the Vikings are in a tough cap situation. Griffen, 31, signed a new deal with Minnesota just a couple of years ago, but releasing him would have saved them upwards of $10MM in cap space.
Last year, Griffen missed five games as he dealt with personal issues. Without confidence in Griffen's status, the Vikings were unwilling to move forward under the previous terms of the deal, which runs through 2022.
But when he's right, Griffen is excellent. Even in a 2018 season that saw him deal with apparently significant off-field matters, Griffen posted 5.5 sacks and graded out as an above-average edge defender.
After surprisingly re-signing Anthony Barr and finding a way to keep Griffen in the fold, the Vikings are bringing back all of their top defenders for at least one more season as they attempt to rebound from a disappointing 2018 campaign.
Photo courtesy of USA Today Sports Images.