Nick Bosa was not currently among the 80-plus 49ers working at the team's facility for OTAs last week, but Kyle Shanahan is keeping in contract with the recovering defensive end. Bosa is training in Florida this offseason.
The 2019 Defensive Rookie of the Year suffered an ACL tear in Week 2 of last season. His rehab effort continues to unfold according to plan. The 49ers expect Bosa to be ready for training camp.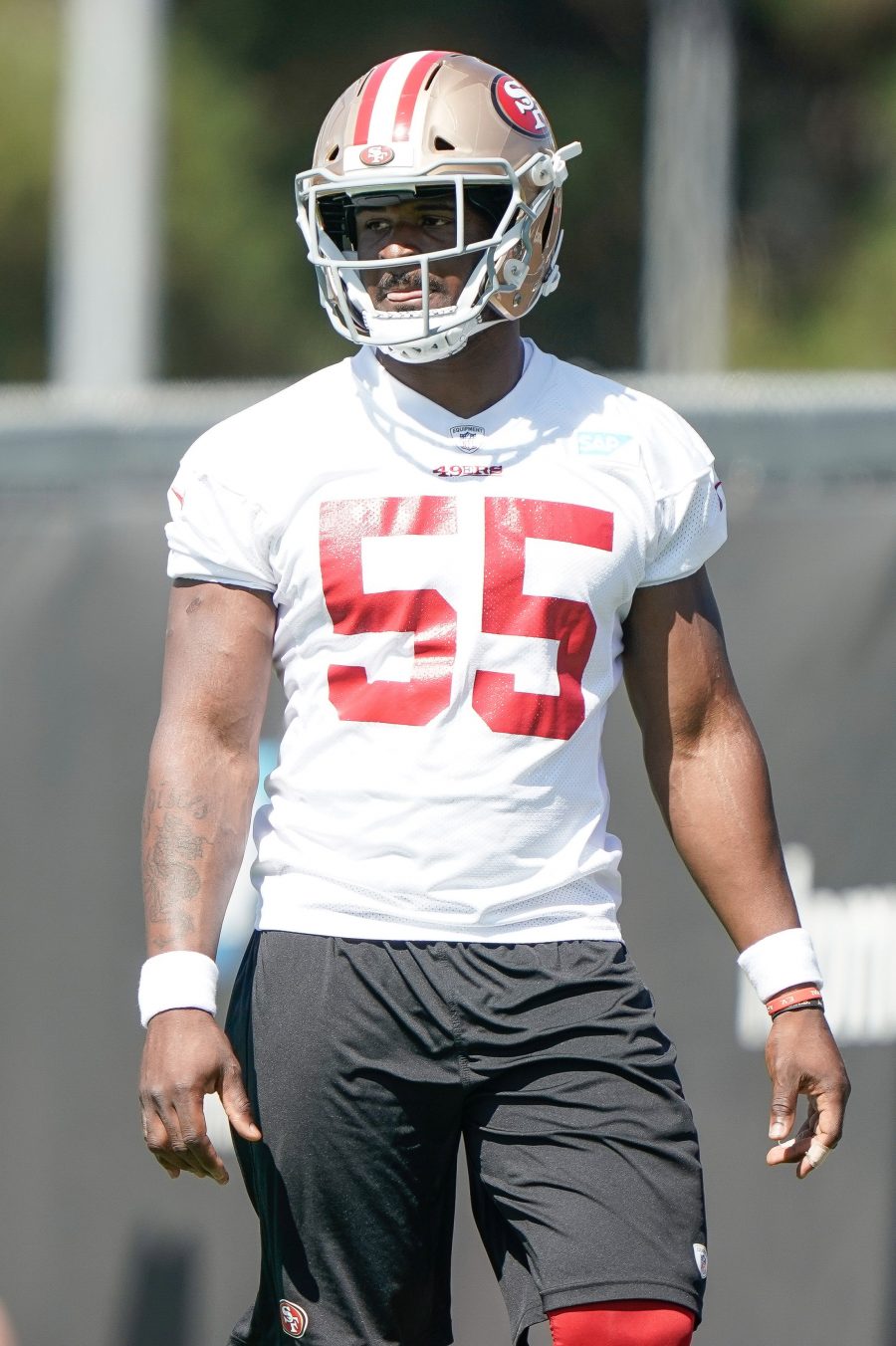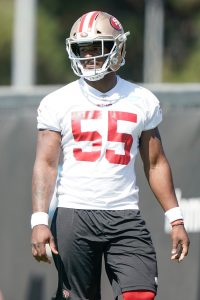 "I've been talking to Nick since February on this. He came out in February for a while to get checked up on his knee and stuff. With him coming off the ACL and everything, it's going great," Shanahan said, via ESPN.com's Nick Wagoner. "… He's going to show up at some time during this (offseason), but he won't be going out there doing anything coming off the ACL. But we fully expect him to be ready for training camp."
One of numerous 49ers to go down with a significant injury last season, Bosa is the most important player on San Francisco's defense. His arrival coincided with the 49ers going from 23rd to second in DVOA from 2018 to '19, and the team will certainly count on him to spearhead a 2021 rebound effort.
While Dee Ford has not proven reliable since the 49ers traded for him two years ago, he remains with the team due to the guarantees on his contract. Ford has battled a litany of injuries since arriving in San Francisco; he missed five games in 2019 and 15 in 2020. A back malady sidelined Ford last year. Although Shanahan was not as emphatic about Ford being ready for camp, the fifth-year HC said (via The Athletic's Matt Barrows, subscription required) the veteran defensive end has made strides and is headed in the right direction. Ford will not take part in on-field work until training camp.
Ford's reworked contract makes him an unrealistic trade or cut candidate, so the 49ers are prepared to move forward with the injury-prone situational rusher. He, Bosa and Arik Armstead remain from the Super Bowl LIV pass-rushing crew. The latter duo will be expected to spearhead this season's rush, with 2021 Ford contributions likely viewed as a bonus.
Photo courtesy of USA Today Sports Images.