The Broncos nearly fired head coach Vance Joseph at the end of the 2017 season, and even though team president and CEO Joe Ellis publicly backed Joseph several days ago, Ian Rapoport of NFL.com reports that Joseph's job security is tenuous at best.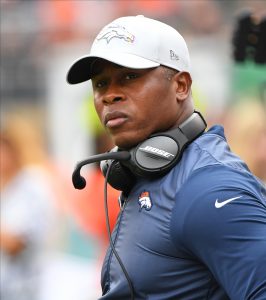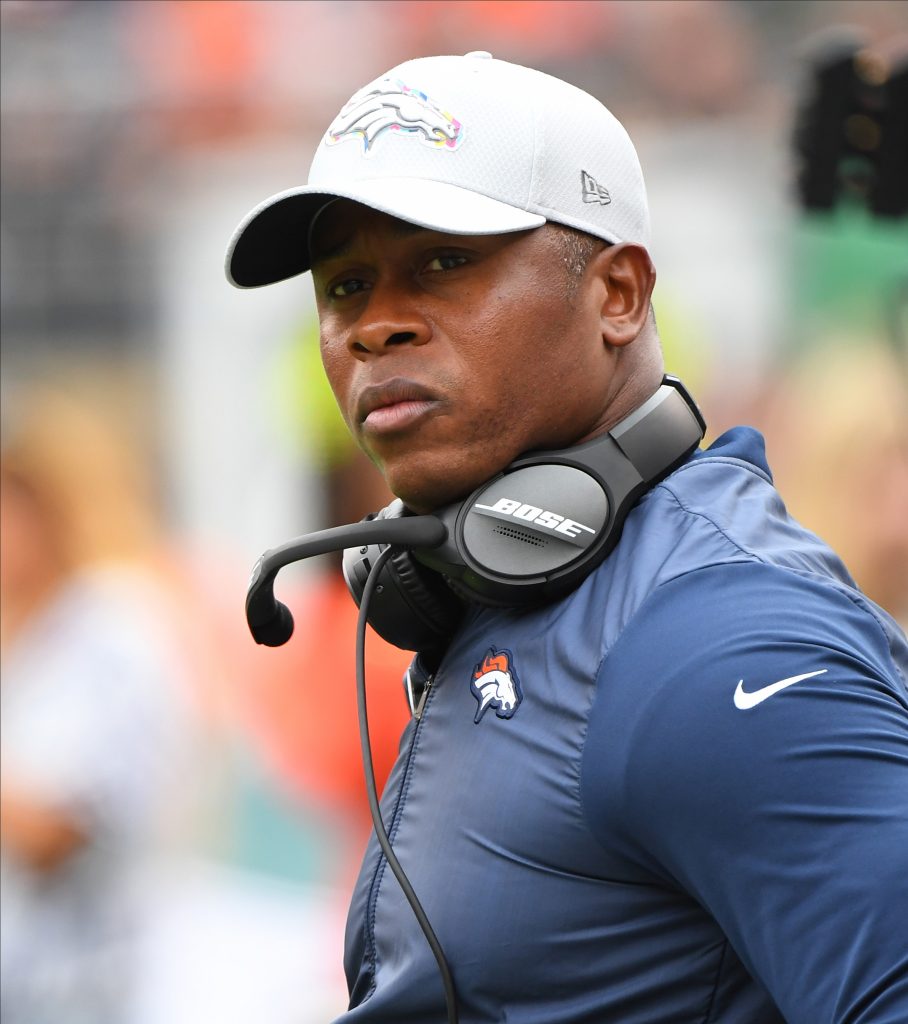 Denver is in the midst of a three-game losing streak, and Rapoport writes that upper management will be closely monitoring Joseph's performance over the next few weeks. The clear implication is that, if the team does not perform well during that time, Joseph could be axed before the season is over, and perhaps as soon as next month.
Joseph, with his job on the line, has made a series of changes in an effort to save himself. As Rapoport and Mike Klis of 9News.com write, Joseph will take on a more active role in defensive play-calling, although defensive coordinator Joe Woods will continue to be the primary play-caller for a unit that ranks No. 26 in the league in yards per game. Also, as was speculated yesterday, Max Garcia will start at right guard this afternoon in place of Connor McGovern, and both Klis and Rapoport note that practices were shorter this week while the number of team meetings were increased.
Joseph, whose club suffered an eight-game losing streak last year, will have a tall order against the 5-0 Rams today. The Broncos will get an eminently winnable game on a short week this Thursday, when they take on the Cardinals, but they will then head to Kansas City to take on the league's only other defeated team, the Chiefs.
Given the Broncos' upcoming opponents — Denver will also host the Texans before their bye week — it is difficult to say exactly what they need to do in order for Joseph to keep his job. But our readers believe that Joseph will be the next coach to get a pink slip, and today's report only serves to support that notion.
Photo courtesy of USA Today Sports Images.