The 2017 draft class produced many of the league's starting running backs, and beyond the recently extended Christian McCaffrey, some of the top names have begun discussing new deals. Aaron Jones, Dalvin Cook and Joe Mixon comprise this contingent thus far.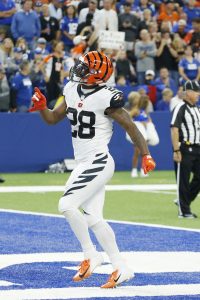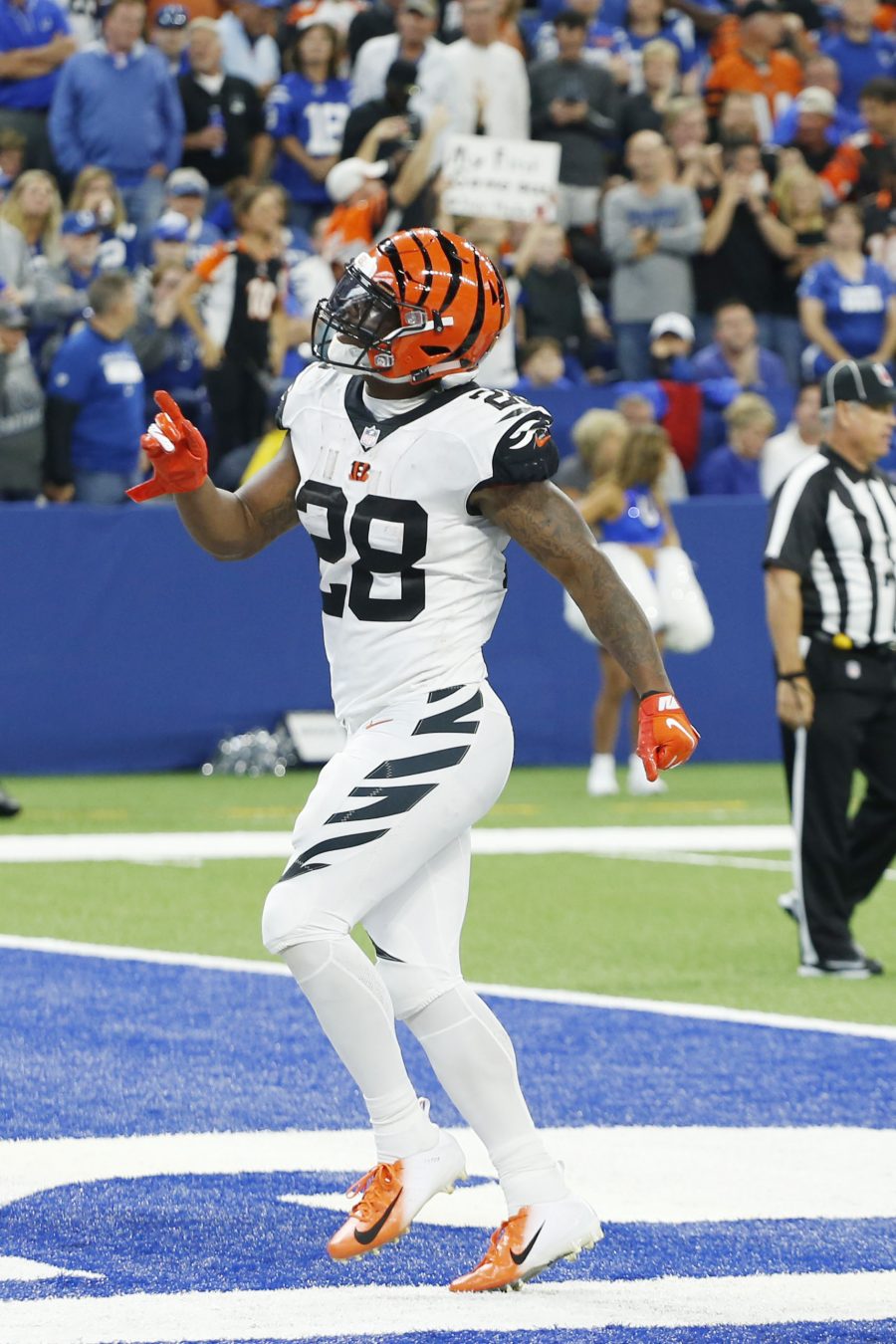 Set to employ Joe Burrow on a rookie salary through at least 2022, the Bengals will have more financial flexibility in the next few years. And they want to extend Mixon. One season remains on the former second-rounder's rookie contract.
"He's in a year that he can be extended, and he is a guy that we visited with," Bengals player personnel director Duke Tobin said during an interview with 700 WLW's Lance McAllister (via Pro Football Talk). "We'll go through those discussions and see if there is a fit or a match for a long-term contract with him, obviously a guy we value quite a bit. The great thing about Joe is he goes about it the right way.
"… He's the type of guy you want to lock up to a long-term deal. We'll see if we can find the commonality to get that done over time here."
Mixon is coming off back-to-back 1,100-yard seasons, doing so without the aid of an upper-echelon offensive line in either season. The former Oklahoma back finished last season with 100-yard games in three of Cincinnati's final four games. The Bengals are unlikely to venture into the salary range of McCaffrey's running back-record $16MM-per-year deal, and the franchise will surely take into account the expensive contracts for backs that have not worked out — from Todd Gurley to David Johnson to Le'Veon Bell.
The Bengals and Mixon may have to work out a compromise that places him in the upper reaches of the running back market. Unless the Bengals plan to use their franchise tag on A.J. Green again next year, they would have that in play for Mixon. The Titans and Cardinals respectively tagged Derrick Henry and Kenyan Drake, with Arizona deploying the transition tag, and the Bengals will have that as leverage in talks with their 23-year-old starter.
Photo courtesy of USA Today Sports Images.