There was a house cleaning Monday in Indianapolis, which rid itself of 10 players. In addition to releasing long snapper Matt Overton, safety Duke Williams and cornerback Charles James, the Colts waived linebackers Alex Bazzie and Deon King, punter Devon Bell, long snapper Joe Fortunato, safety Stefan McClure, cornerback Larry Scott and wide receiver Devin Street.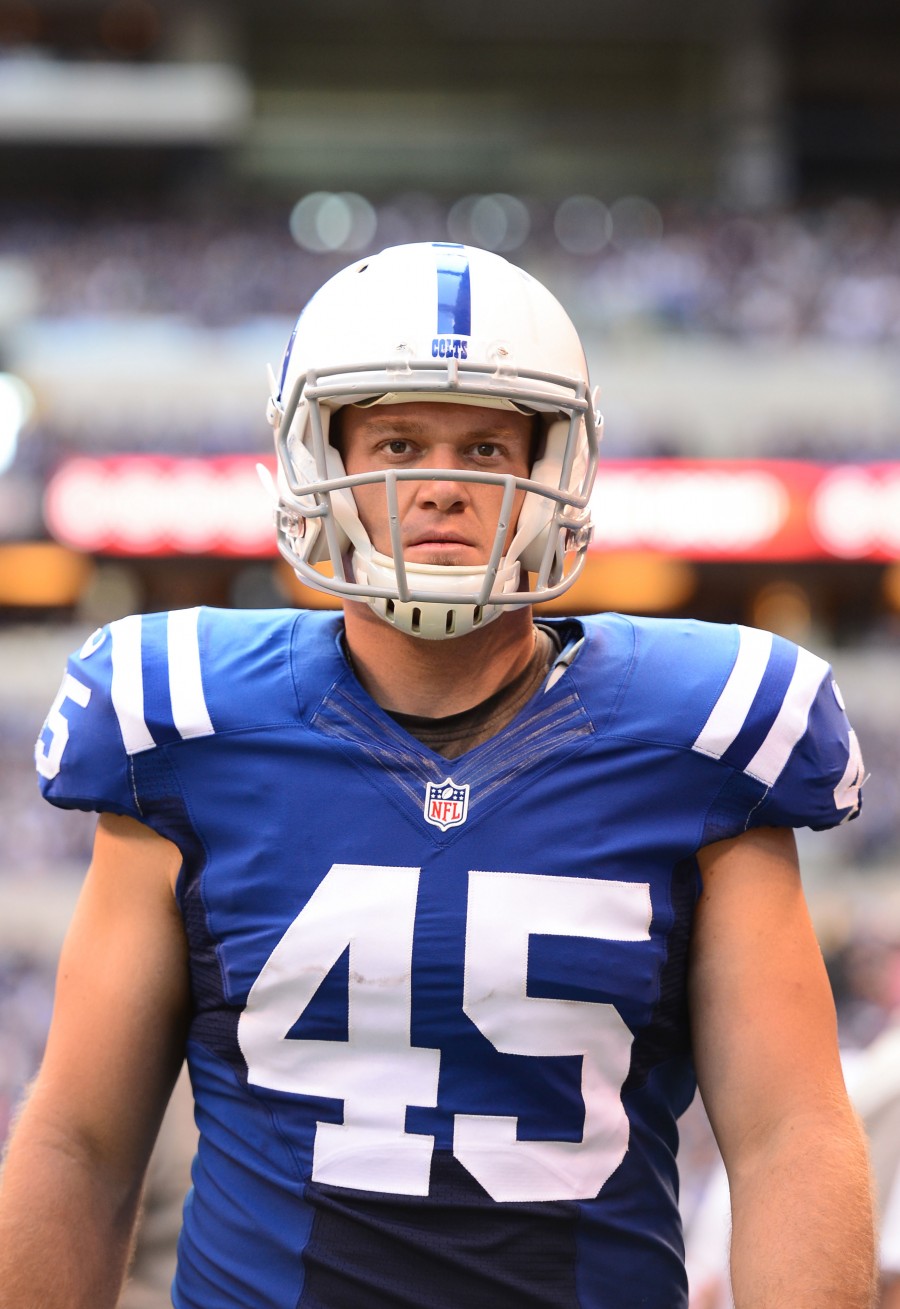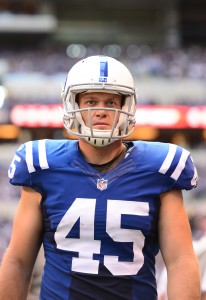 Overton was the longest-tenured and most successful Colt of the group, as he became their long snapper in 2012, made the Pro Bowl in 2013 and posted five straight 16-game seasons. After his release, the 31-year-old took to Twitter to express his gratitude toward the Colts and a desire to continue his career.
Williams and James only played one game apiece with the Colts last year, but they previously logged extensive action with other teams. Williams appeared in all 48 of the Bills' games from 2013-15 and another nine last year, accumulating 10 starts during that span. James took the field for 12 of the Giants' contests as a rookie in 2013 and another 21 with the Texans from 2015-16, including 12 last season.
Like Overton, Williams and James, King and Street have also accrued NFL experience. King, undrafted from Norfolk State last year, suited up for six games as a rookie – four with the Chargers, two with the Colts – though he managed only one tackle. Street was also involved in six contests last season, all with Indy, and caught one pass on six targets. He hauled in nine throws with the Cowboys from 2014-15.