The Colts announced that they have waived running back Matt Jones. Linebackers Darnell Sankey and Jermaine Grace, wide receiver Justice Liggins, nose tackle Joey Mbu, and defensive end Arthur Miley were also waived while defensive tackle Johnathan Calvin was waived-injured.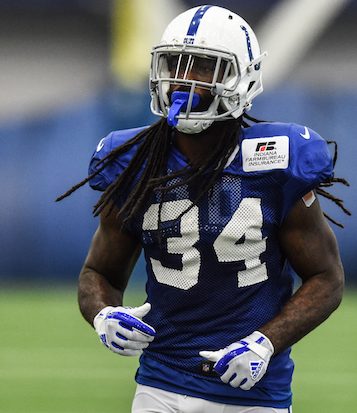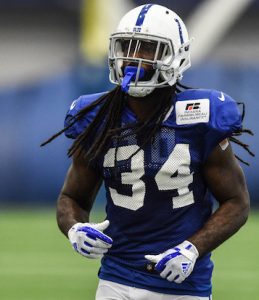 Jones was once primed to be the Redskins' primary running back, but he slipped down the team's depth chart over time. The Redskins waived Jones after they were unable find a trade partner for him, leading him to the Colts. He cycled between the Colts' active roster and practice squad throughout last year, but the team has decided against keeping him on the expanded roster now that the draft has concluded.
The Colts selected NC State's Nyheim Hines in the fourth round and Mississippi's Jordan Wilkins in the fifth round, so there was little hope for Jones to make the final cut. Marlon Mack and Robert Turbin project to be the Colts' lead rushers while Christine Michael and Josh Ferguson will battle alongside the two rookies for a place on the roster.
Jones, a 6'2″, 239-pound athlete, has played in 25 career games with seven starts. All in all, he has averaged 3.9 yards per carry with six rushing touchdowns.
Sankey appeared in six games for the Colts last year and spent time on the team's practice squad. He wrapped up the year on the Ravens' taxi squad, but circled back to the Colts for a futures deal in January.