NOVEMBER 23: More detail on Kugler's dismissal emerged Wednesday morning. Kugler groped a woman Sunday night in Mexico City, according to Josh Weinfuss of ESPN.com. Mexican authorities notified the Cardinals of the incident. The team put Kugler on a flight back to Arizona on Monday morning, per Weinfuss.
NOVEMBER 22: One of Kliff Kingsbury's original Cardinals hires, Sean Kugler is no longer with the team. Kingsbury fired the veteran offensive line coach ahead of the Cards' game against the 49ers on Monday, Bob McManaman and Kent Somers of the Arizona Republic report.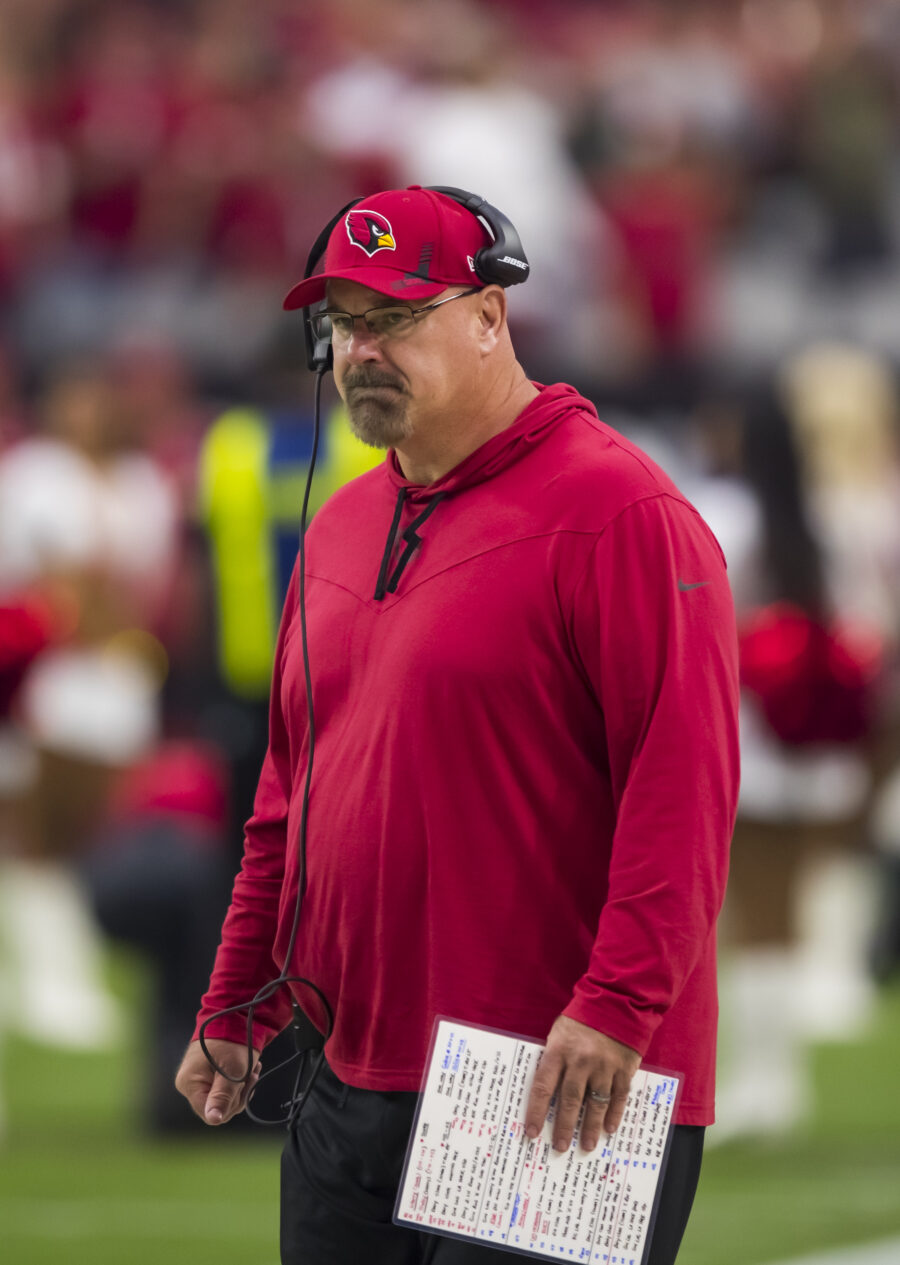 An unspecified incident Sunday night in Mexico City led to Kugler's dismissal, according to the Arizona Republic. Kugler, who also served as the Cardinals' run-game coordinator, had been with the franchise since 2019.
Assistant offensive line coach Brian Natkin and tight ends coach Steve Heiden will take over Kugler's responsibilities, and Kingsbury said offensive assistant Mike Bercovici will move to tight ends coach. A former Cardinals tight end, Heiden has been on Arizona's staff since 2013. This will be the first position-coaching role for Bercovici, 29. Natkin has been the Cards' assistant O-line coach throughout Kingsbury's tenure.
Kugler, 56, is the former UTEP head coach, serving in that role from 2013-17, but has been on NFL staffs for the most part during the 21st century. Breaking into the league in 2001 with the Lions, Kugler has been an O-line coach in Detroit, Buffalo, Pittsburgh, Denver and Arizona. After hiring Kugler to head up their O-line in 2019, the Cardinals named him run-game coordinator in 2021.
This marks the second member of Kingsbury's initial Cardinals coaching contingent to leave the team since training camp. After being placed on administrative leave due to a domestic battery charge, running backs coach James Saxon resigned in October. Saxon pleaded guilty to the charge earlier this month.