On this day in 2015, Panthers defensive end Frank Alexander earned his third and final suspension from the NFL. Now, this shouldn't be confused for a good thing. Rather, the punishment ultimately spelled the end of the player's NFL career.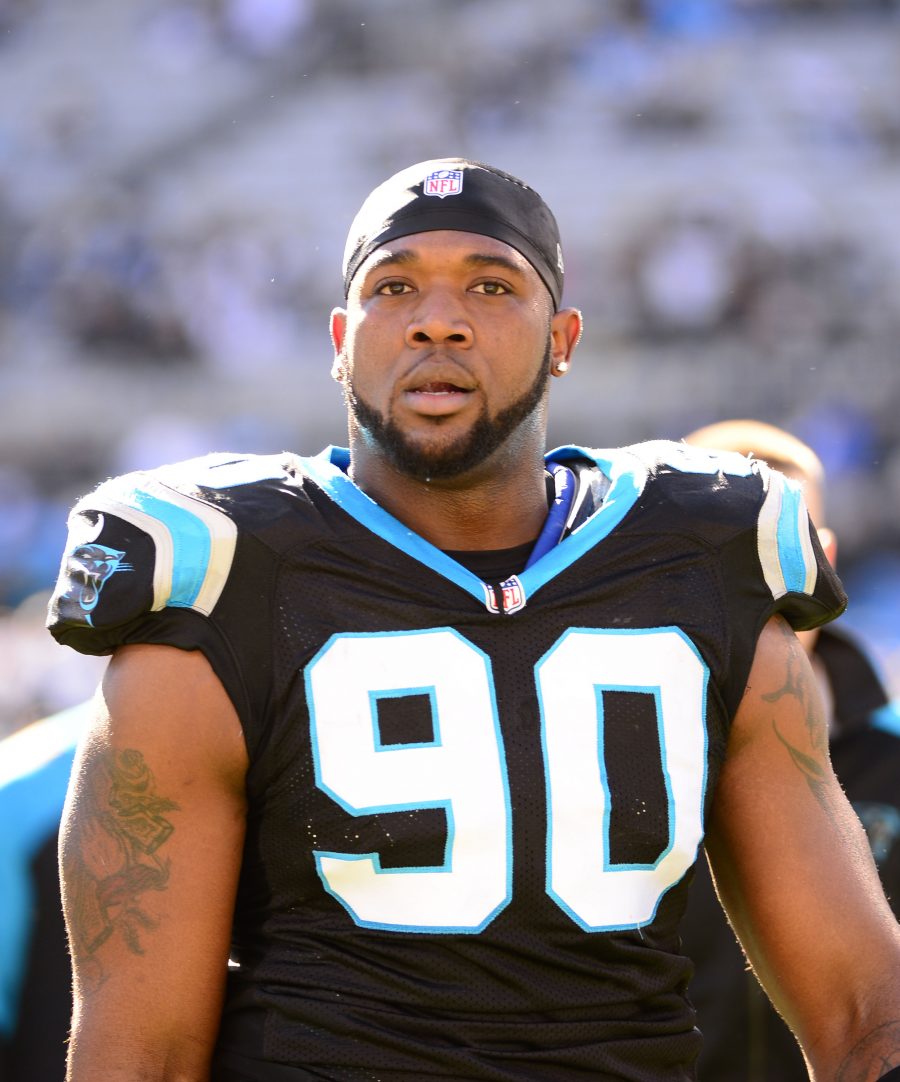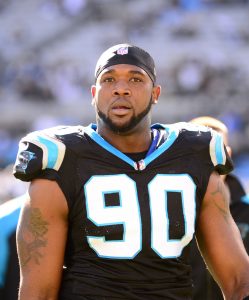 The Panthers used a fourth-round selection (No. 104) on the Oklahoma product during the 2012 draft, and it looked the organization may have found a diamond in the rough. The 6-foot-4, 270-pound lineman looked productive during his rookie campaign, compiling a modest 18 tackles, 2.5 sacks, and three passes defended in 16 games (three starts). While his counting stats took a step back in 2013, Alexander was just as productive on the field. He finished his sophomore season with 15 tackles, one sack, and two passes defended.
While Alexander was still backing up Greg Hardy and Charles Johnson heading into the 2014 season, he was expected to take on a bigger role on the defensive line. However, during the 2014 offseason, he was handed a four-game suspension for violating the NFL's substance abuse policy. He was slapped with another 10-game suspension before the aforementioned suspension ended, and he ended up appearing in a single game during the 2014 season. Presumably no one would have guessed that that'd end up being his final NFL regular season appearance.
Alexander tore his Achilles during the 2015 preseason, and after being waived/injured by the Panthers, he landed on the team's injured reserve. Then, three years ago today, the defensive end was slapped with a one-year suspension for his third marijuana violation. He was actually one of three Panthers players to be handed a suspension in a two-game span, as defensive end Wes Horton and wide receiver Stephen Hill were punished the day before.
The Panthers didn't necessarily miss Alexander during that season, as they ended up reaching the Super Bowl. As for Alexander, he was unable to garner much interest from NFL teams, and he ended up catching on with the BC Lions of Canadian Football League. The 28-year-old still hasn't appeared in a game with his new organization, and it appears that his professional football career has likely come to an end.