Leighton Vander Esch's latest neck injury has put an end to his season, and it could leave the remainder of his career in jeopardy. The Cowboys linebacker will remain on injured reserve for the rest of 2023, as first reported by David Moore of the Dallas Morning News.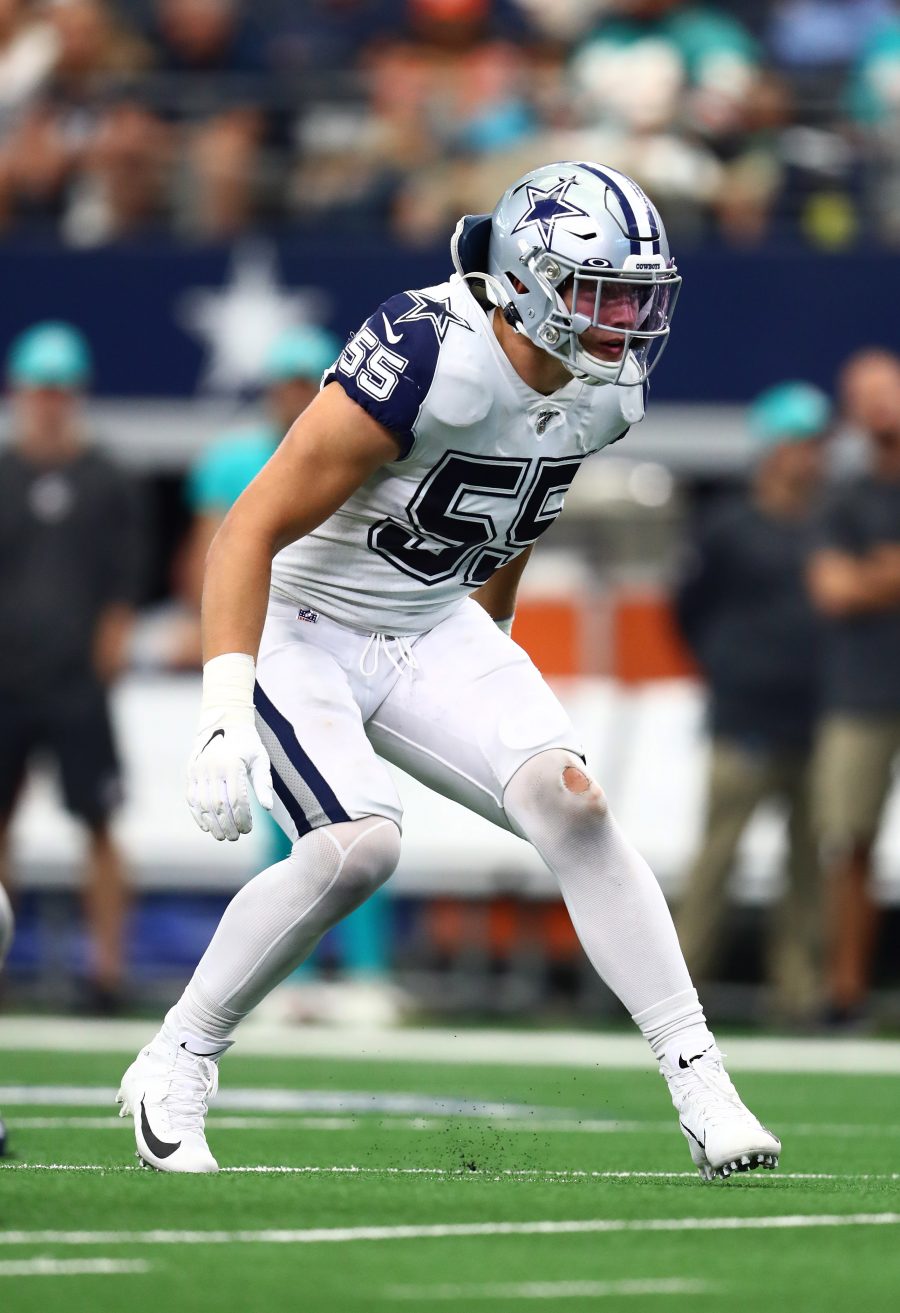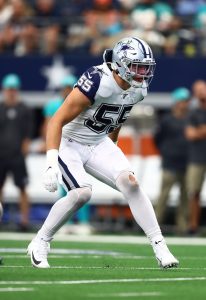 Vander Esch was placed on IR one month ago after suffering what was diagnosed as a neck strain. Moore notes that the 27-year-old is dealing with a cervical spinal stenosis, an ailment which could require surgery. Vander Esch is currently considering his options, per Moore, but undergoing the operation would – given the fusion surgery he had in 2020 – threaten to end his career.
"I would say that's accurate," Cowboys owner Jerry Jones confirmed in his weekly appearance on 105.7 The Fan when asked if Vander Esch is out for the year. "We had just completely left it up to how he was evolving. But of course, it's a very significant loss for us… We just wish him well. The nature of his potential injury here causes me to really think longer term and beyond what it means for next week or beyond what it means for next month relative to the team. It has everything to do with what's in his best interest" (h/t Moore's colleague Michael Gehlken).
Vander Esch managed to remain relatively healthy after his 2020 procedure, serving as a key starter on Dallas' defense. The former first-rounder posted 90 tackles last season, the second-highest total of his career. He was in line to remain a focal point at the second level in 2023, and he started each of his five games while posting 30 tackles and a fumble return touchdown before suffering the injury.
The Boise State alum's current deal runs through 2024. Vander Esch is scheduled to make $3.5MM next season with a cap hit of $4.75MM. Only $1MM of his compensation is guaranteed, though, so moving on would not be difficult for Dallas if such a move were to be necessary. Much will depend on Vander Esch's decision with respect to surgery and how he is able to able to recover if he does undergo another neck procedure.
In the meantime, the Cowboys will move forward with Damone Clark as a starter, having filled in for Vander Esch after his injury. Dallas also has veteran Rashaan Evans in the fold; the latter has been designated a gameday call-up from the practice squad three times, meaning a move would be needed to bring him onto the active roster. That pair will be counted on heavily down the stretch (and perhaps beyond 2023) with Vander Esch not in the picture for the foreseeable future.