Anthony Barr has gone through a quiet offseason. Nearly five months after his Vikings contract expired, the eight-year Minnesota starter remains a free agent. The former UCLA pass rusher may have a landing spot in Dallas, however.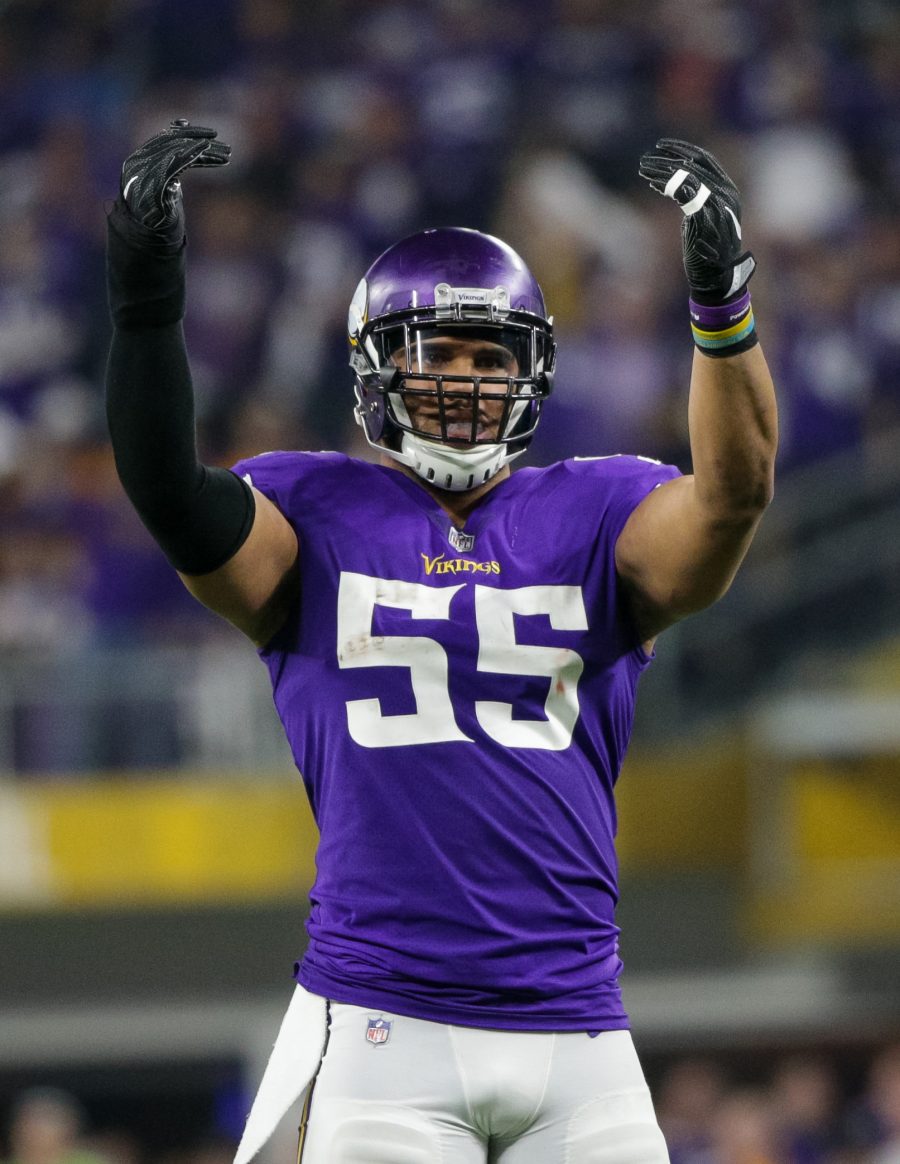 Cowboys executive VP Stephen Jones said Barr remains on the team's radar, despite the defending NFC East champions having begun their training campa already. Jabril Cox's health looks to pertain to the team's course of action with Barr, via Clarence Hill of the Fort Worth Star-Telegram.
Cox suffered a torn ACL midway through his rookie season, but the Cowboys have been impressed enough with the LSU product's recovery they did not place him on the active/PUP list to begin camp. Dallas rookie linebacker Damone Clark, however, is not expected to play until at least late this season. The fifth-round pick underwent spinal fusion surgery in March. Cox could push the recently re-signed Leighton Vander Esch for a starting spot, per Hill.
The team also, of course, has Defensive Rookie of the Year Micah Parsons at the position. Parsons is expected to continue as a hybrid performer, aiding the Cowboys' pass rush. That would make for an interesting fit alongside Barr, a college pass rusher who has been used sporadically in that capacity as a pro (17.5 career sacks) as well. The Cowboys also signed former third-round pick Malik Jefferson earlier this month.
Jones' comments, however, come after the Dallas Morning News' Calvin Watkins indicated (via Twitter) Barr was no longer in the team's plans. Barr, 30, has not been connected to any other teams this offseason. The four-time Pro Bowler has also missed time due to injuries in each of the past two years, going down with a torn pectoral muscle in September 2020 — an injury that led to a 2021 pay cut — and missing six games last season. A knee injury led to a four-game absence to start last year. The former top-10 pick finished the year with 72 tackles, 2.5 sacks and two fumble recoveries.