Longtime Packers general manager Ted Thompson died Wednesday at his home in Texas. He was 68.
Thompson stepped down from his post as Green Bay's GM after the 2017 season, moving to a different role with the franchise. In 2019, it was revealed Thompson was battling a autonomic disorder. This development had led the former Packers front office leader away from his GM job, with former Thompson lieutenant Brian Gutekunst rising to succeed him.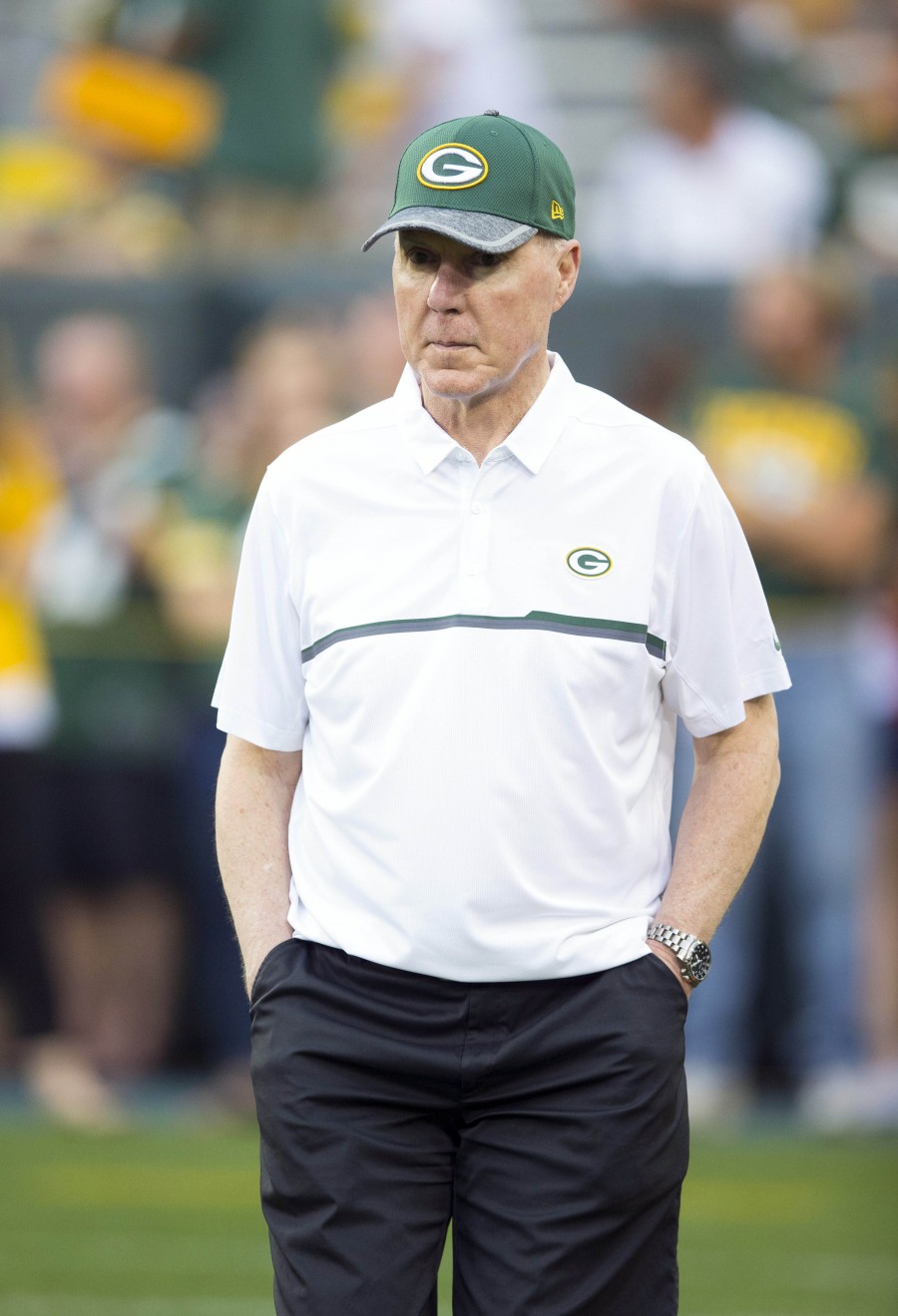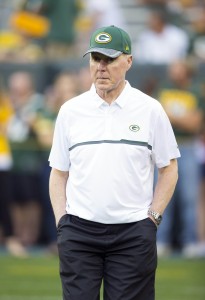 After 10 seasons as an Oilers linebacker, Thompson moved into the front office. He began as a Ron Wolf staffer, working his way up to director of player personnel under the Hall of Fame Green Bay GM in the late 1990s, and joined Mike Holmgren in Seattle in 2000 as the team's VP of football ops. Cornerstones for the Seahawks' 2005 Super Bowl team — Shaun Alexander, Steve Hutchinson and others — arrived during Thompson's Seattle stay. The Packers hired him as GM in 2005.
Thompson's first Packers draft choice became one of the modern NFL's defining moves. The Packers chose Aaron Rodgers in the 2005 first round and gave the future Hall of Famer the reins after three more Brett Favre seasons. Thompson proceeded to build a championship team around Rodgers. The Packers won Super Bowl XLV in the quarterback's third season as a starter and went 15-1 in 2011. Their eight straight playoff appearances under Thompson (from 2009-16) is tied for fourth in NFL history. Rodgers has won two MVP awards and is on track to win a third this season.
While Thompson was not big on free agency, with a few notable exceptions — a short list headlined by 2006 signing Charles Woodson — he identified numerous Pro Bowlers in Green Bay and helped stock the current Packers No. 1-seeded team. David Bakhtiari and Davante Adams, who each earned first-team All-Pro acclaim this season, arrived outside of Round 1 under Thomson. Executives who spent time working in Green Bay under Thompson also went on to become GMs. Gutekunst, John Dorsey, John Schneider and former Raiders GM Reggie McKenzie landed top front office jobs after spending part of their Green Bay tenures working with Thompson.