Dec. 18: The Colts will indeed have their primary punter and kickoff specialist back in action this weekend, per Joel A. Erickson of the Indianapolis Star (via Twitter). Sanchez's could be key for an Indy squad that is neck-and-neck with the Titans in the AFC South.
Dec. 17: After undergoing surgery to remove a cancerous tumor earlier this month, Colts punter Rigoberto Sanchez returned to practice this week. In fact, there's a chance he could end up seeing the field this weekend, as head coach Frank Reich said he's holding out hope that the 26-year-old can play against the Texans (via ESPN).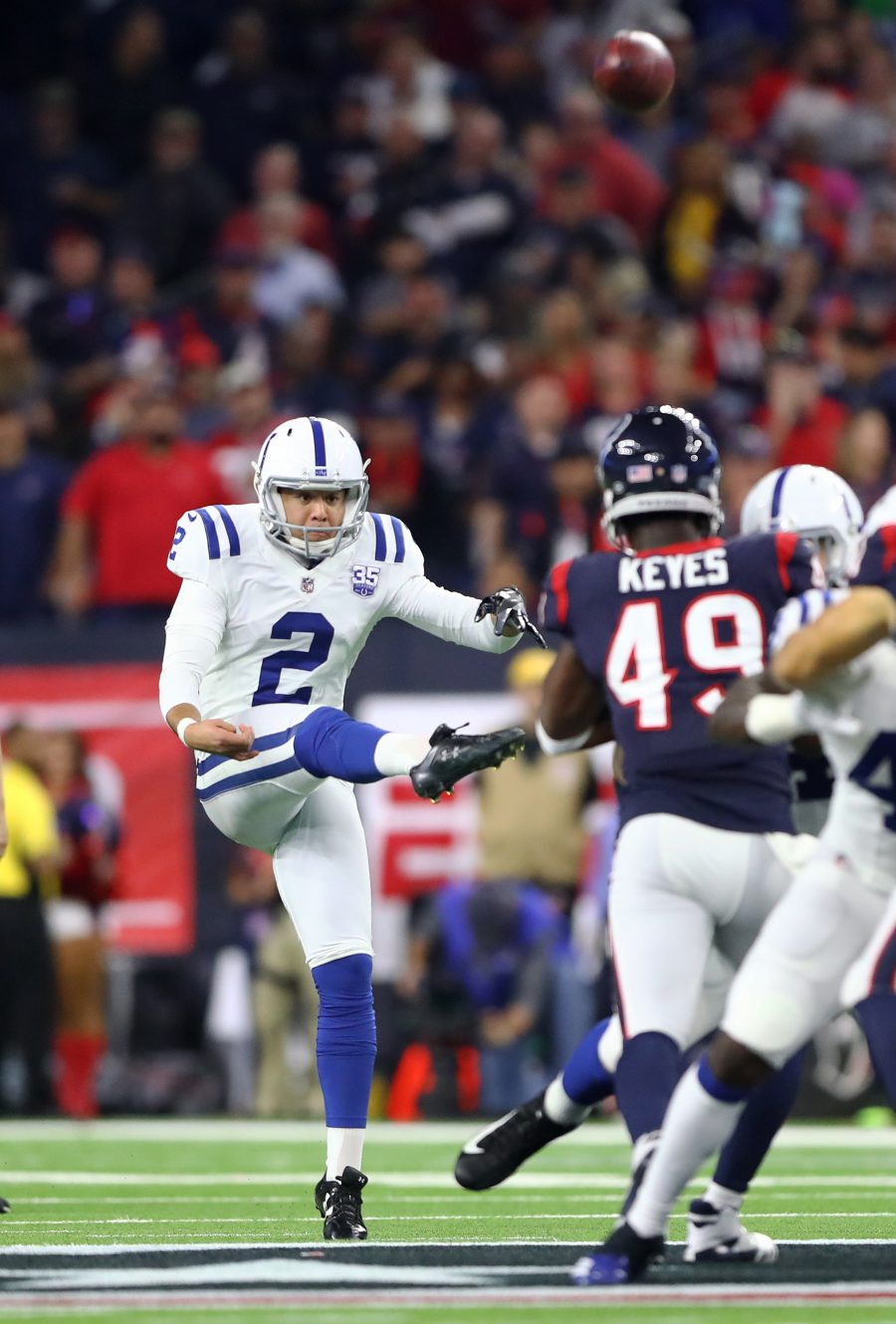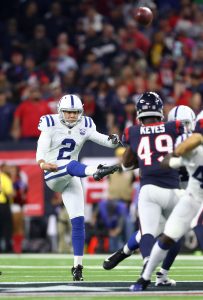 Sanchez, a former undrafted free agent out of Hawaii, burst on the scene when he earned PFWA All-Rookie Team honors during the 2017 campaign. He didn't miss a game for the Colts up to Week 12 of this season, when he had a season-high in punts (five) and punting yards (254). That performance came only days after the 26-year-old received his diagnose.
"I wasn't going to do that to my team," Sanchez said of potentially missing that Week 12 contest (via ESPN's Mike Wells). "It's all about the team. At the end of the day, I don't think they would have been able to get a punter in in time, and it wasn't going to be any worse. That was already worst-case scenario. I was going to fight through the pain, whatever it was. No need to make a bigger deal than it is. I was going to get surgery Tuesday already, so I was like, 'Can it get any worse?' I asked the doctor if it could get any worse and he said, 'No.' So then I'm like, 'OK, I'm going to play. I'm going to do it for my brothers. They need me.' That's what it was."
Ryan Allen has filled in for Sanchez over the past two weeks, with the veteran compiling a net average of 36.7 yards…10.5 yards behind Sanchez's 2020 numbers. Before long, whether it's this weekend or next, Sanchez should resume his punting and kickoff duties.
"I was overwhelmed throughout this crazy process of ups and downs mentally and all of it, but it helped out so much having everybody by my side — family members reaching out, friends, you name it," Sanchez said.
Photo courtesy of USA Today Sports Images.