While this offseason did not bring quite the same level of quarterback movement 2018's did, a handful of teams will deploy new starters. Draft choices, trade acquisitions and free agent signings will be given the keys to offenses that struggled last season.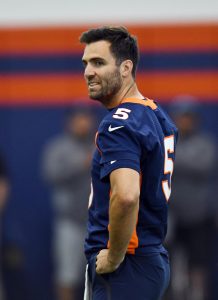 The Broncos, Cardinals, Dolphins, Jaguars and Redskins made moves to fortify their quarterback jobs. Which team's investment will work out best?
Denver will use a different starting quarterback for the third straight year. Joe Flacco is set to be the Broncos' fourth starter since Peyton Manning's retirement. While his QBR figure (58.7) was better than any the former Ravens starter had posted since a quality 2014 season, Flacco still ranked 20th in that metric last season. Having never made a Pro Bowl and fresh off back-to-back years featuring injury trouble, with a back problem limiting him during the 2017 offseason and a hip injury beginning the Lamar Jackson era, the 34-year-old starter will try to revive his career in Denver. Flacco, though, is the most accomplished quarterback the Broncos have employed since Manning.
The other surefire veteran starter acquired this year, Foles will have his first chance to be a team's unquestioned first-stringer since 2015. The 30-year-old flourished in his second Philadelphia stint, submitting an all-time postseason run in 2017 and helping the Eagles back to the playoffs last season. A 2013 Pro Bowler, Foles will take over a Jaguars team that does not possess the kind of aerial weaponry recent Eagles rosters did. Jacksonville is in line to have Marqise Lee back from a torn ACL, but the team's wideouts and tight ends will place additional emphasis on Foles living up to his contract. With the Rams in 2015, Foles threw seven touchdown passes and 10 interceptions before being benched.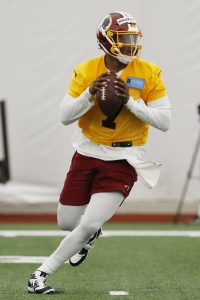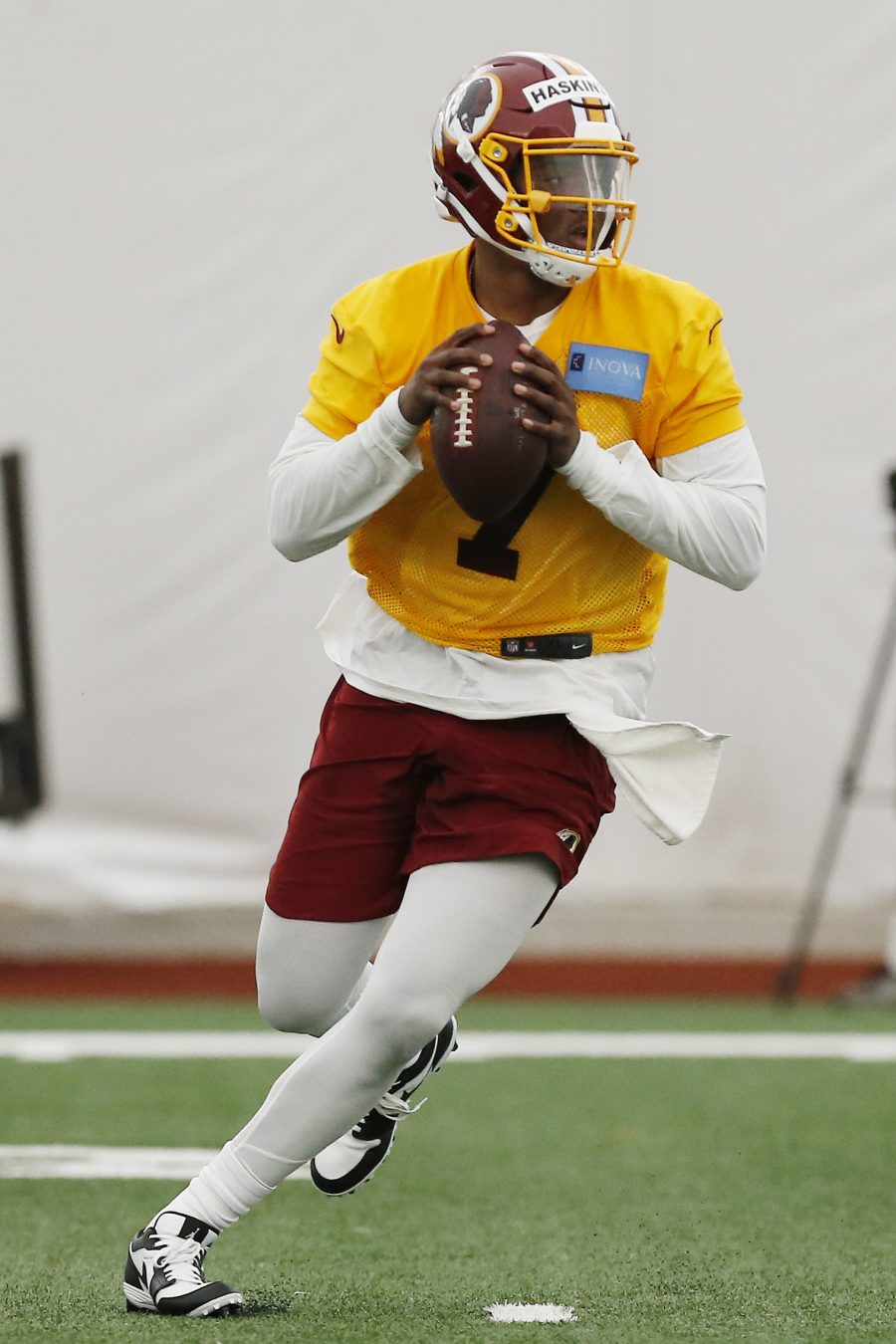 Kyler Murray represents the other locked-in starter added this offseason. The electric one-year Oklahoma starter accomplished about as much as a college passer can in a single season, turning in Division I-FBS' second-ever 4,000-1,000 season en route to Heisman Trophy honors. Working with Kliff Kingsbury, Larry Fitzgerald and a host of young wide receivers, Murray is the centerpiece of one of the most daring experiments an NFL team has attempted.
The Cardinals turned the keys over to a sub-.500 college coach and a 5-foot-10 signal-caller — the first sub-6-foot passer to be chosen in Round 1. Arizona trotted out the league's worst scoring and total offense last season, however, and sported a skeleton-crew offensive line by year's end. The Cards added new starters Marcus Gilbert and J.R. Sweezy up front. Due to the lack of precedent behind this move, it is hard to tell how Murray will fare. But the unique talent has opened as Las Vegas' offensive rookie of the year favorite.
Washington and Miami have not committed to a starting quarterback yet, but it is fairly safe to project Dwayne Haskins and Josh Rosen will see extensive time. While Case Keenum and Ryan Fitzpatrick could log starts, with the latter possibly even on track to do so, the Redskins have liked what their first-round pick has done so far and the Dolphins will need to see Rosen in games to help determine if they will consider a first-round QB in 2020. On the heels of a 50-touchdown pass season, the Ohio State product sits second in offensive rookie of the year odds. Although only eight passers have won this award since 1957, seven such instances have occurred since 2004.
Both Daniel Jones and Drew Lock could factor into their respective teams' mixes later in the season. Of the 13 first-round QBs taken over the past four years, only Patrick Mahomes and Paxton Lynch were not promoted to the starting role as rookies. (Though, Eli Manning is not your typical stopgap.) Lock was projected by most as a first-rounder, and Flacco ceded his role to the No. 32 overall pick last year. So the 12th-year veteran's grip on Denver's job should be considered tenuous.
Vote in PFR's latest poll and weigh in with your thoughts in the comments section.
Photo courtesy of USA Today Sports Images.