First-overall pick Trevor Lawrence will be joining the Jaguars alongside a familiar face. With the No. 25 pick, Jacksonville selected Clemson running back Travis Etienne.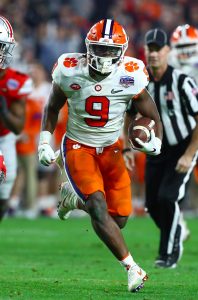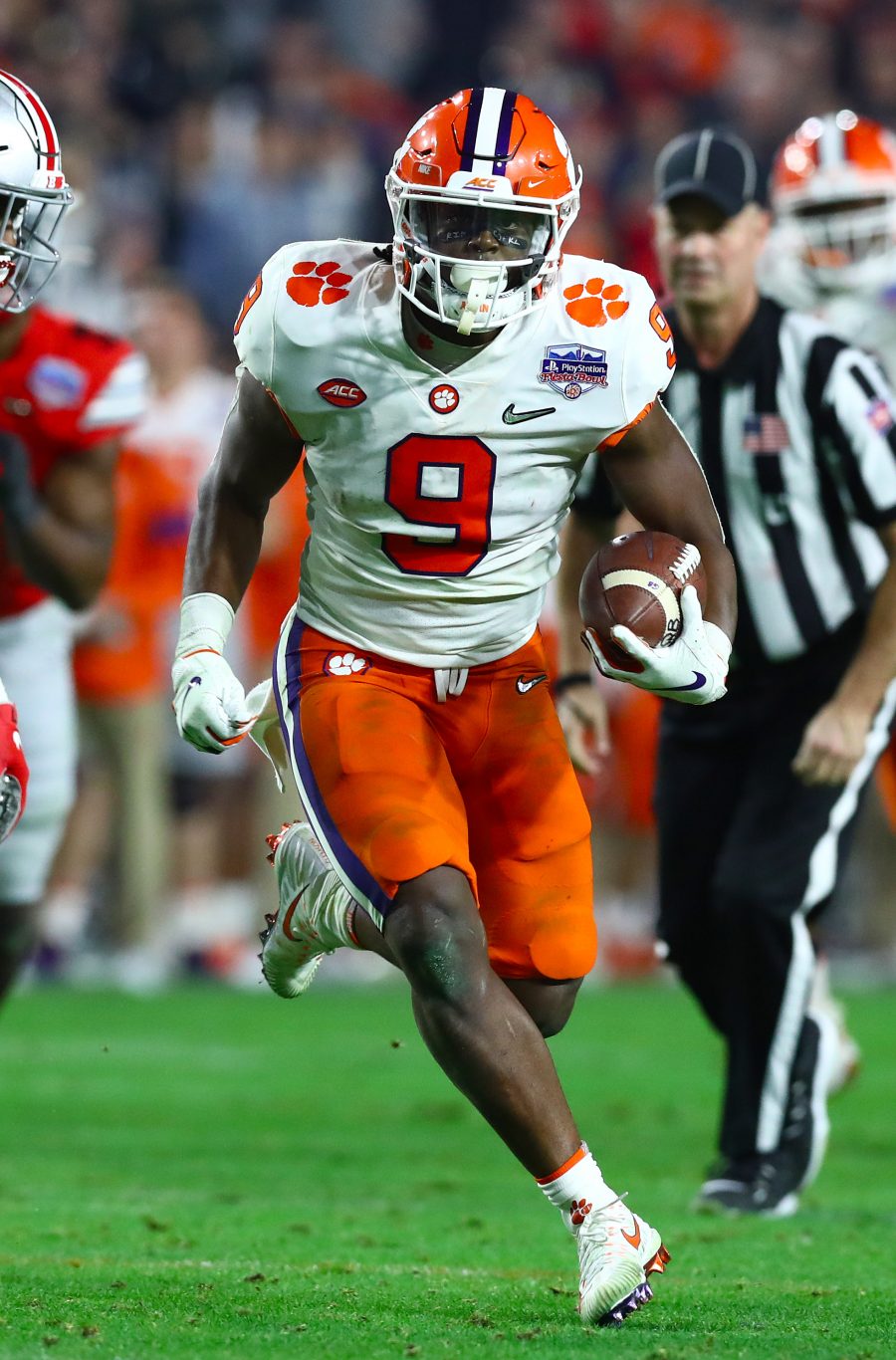 Etienne was considered perhaps last year's top prospect, but the Clemson back made the rare (for running backs) decision to return for his senior season. His yards-per-carry figure dropped from 7.8 to 5.4 last year, perhaps hurting his draft stock a bit. Still, teams were plenty aware of the prospect's two 1,600-yard seasons and 70 career rushing TDs. Ultimately, Etienne's "down" season resulted in him competing with Alabama's Najee Harris (and potentially North Carolina's Javonte Williams) for the right to be the first running back off the board. Harris ultimately earned that honor, but Etienne wasn't very far behind.
Teams were clearly still high on Etienne despite the reduced numbers. According to some scouts, Etienne showed improvements in other parts of the game, including receiving and pass blocking. At 5-foot-10 and 215 pounds, the rookie has the strength, speed, versatility, and elusiveness to become a three-down back.
Will he have that opportunity in Jacksonville? While he'll have the support of his quarterback, it may be tough for Etienne to become the bona fide starter. 2020 undrafted rookie James Robinson had an incredible season, finishing with more than 1,400 yards from scrimmage and 10 touchdowns. Robinson profiles as a more of a bruiser, while Etienne (and his 48 receptions from 2020) could be relegated to a pass-catching role.
Photo courtesy of USA Today Sports Images.