Los Angeles Ram tight end Tyler Higbee has pleaded guilty to an assault charge stemming from a 2016 confrontation, according to the Associated Press. The 24-year-old will be required to perform 250 hours worth of community service and pay the victim an undisclosed amount of money. As a result of him pleading guilty to second-degree "assault under extreme emotional disturbance," he will avoid jail time.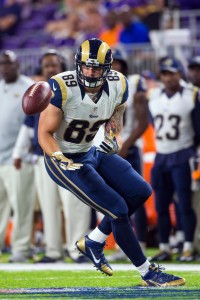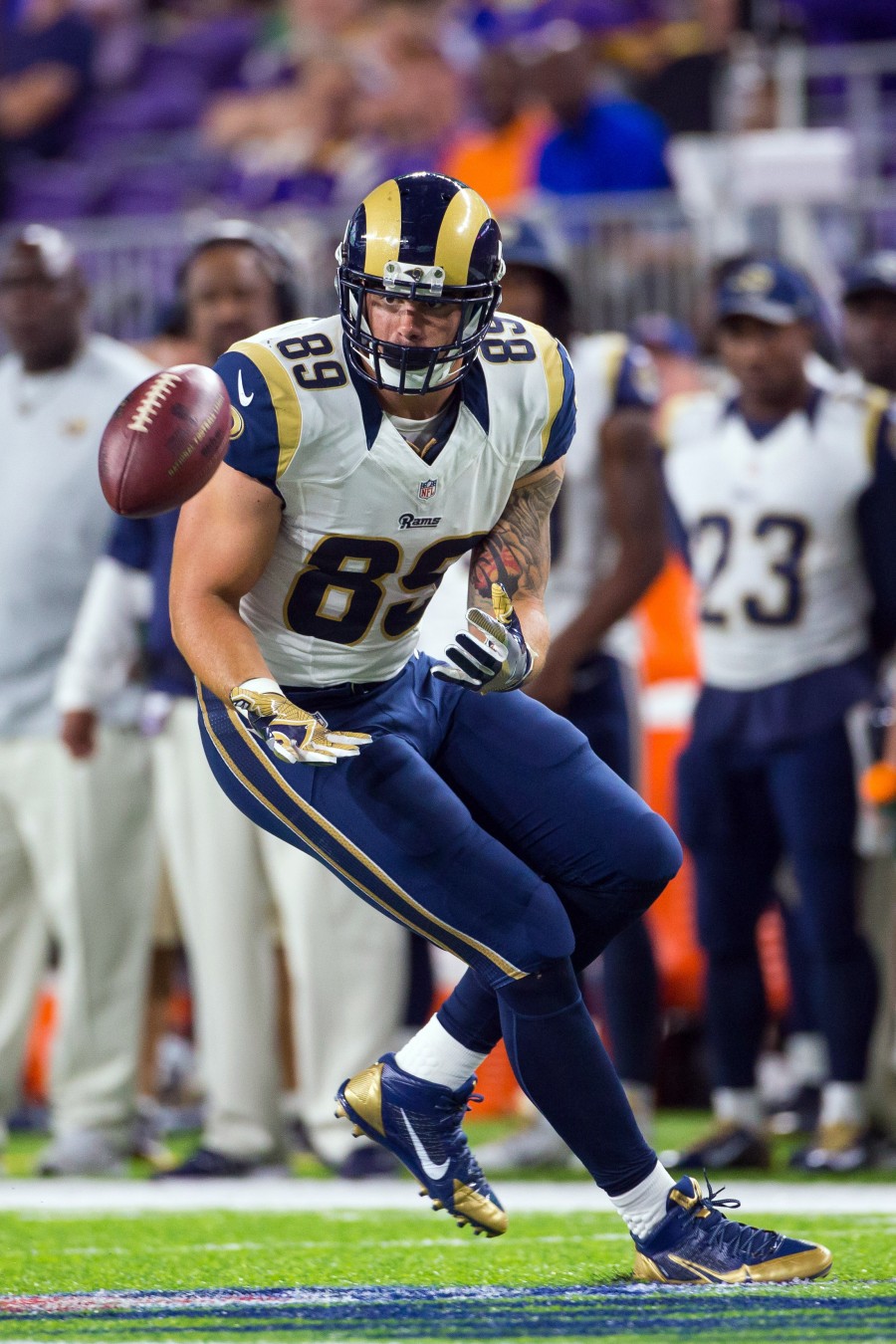 Back in 2016, the tight end had pleaded not guilty to the charges, claiming that the other man initiated the fight when he placed his hands on Higbee's girlfriend. Bowling Green Police say the NFL player punched the victim, Nawaf Alsaleh, causing a concussion.
"We feel like it's a fair resolution to what was an unfortunate incident," attorney Brian Lowder told Gary Klein of the Los Angeles Times.
The confrontation took place shortly before the 2016 draft, but the Rams still selected the Western Kentucky product in the fourth round. Higbee appeared in all 16 games during his rookie campaign, hauling in 11 receptions for 85 yards and one touchdown. The 6-foot-6 weapon also collected a pair of tackles on special teams.
The Rams selected Gerald Everett in the second round of this past year's draft, meaning Higbee will presumably be competing with Cory Harkey and Temarrick Hemingway for second-team reps.
Photo courtesy of USA Today Sports Images.