Many of this year's top free agents came off of the board during the legal tampering period, including Kirk Cousins, Trumaine Johnson, Sammy Watkins, and Allen Robinson. Still plenty of the names from our list of the Top 50 Free Agents remain, including some new additions. Here's a rundown of the players to keep an eye on as free agency officially begins, ranked roughly by their expected contract value:
1. Ndamukong Suh, DT (Dolphins): The Dolphins bailed on Suh's mega contract midway through, freeing him up to sign another high-priced contract. He won't get anything close to a six-year, $114MM deal this time around, but he should settle in at an AAV that keeps him among the best compensated players at his position. Last year, Pro Football Focus ranked Suh fifth among 122 interior defenders.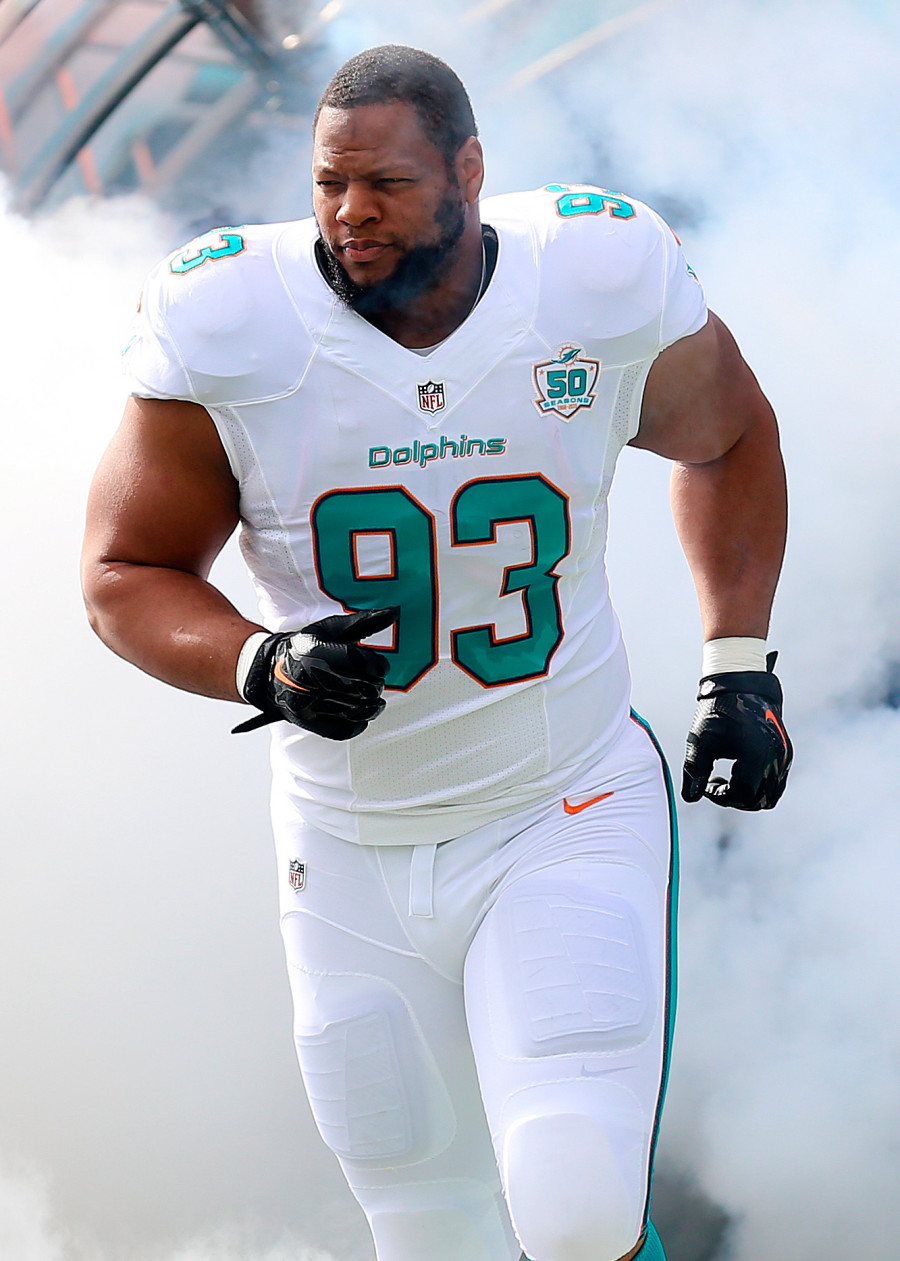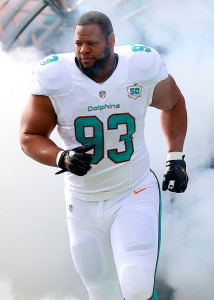 2. Tyrann Mathieu, S (Cardinals): The Cardinals worked feverishly to hammer out a new contract with the Honey Badger, but the two sides could not come to terms on a deal to lessen his 2018 cap hit. He has been released, allowing him to hit free agency as the best safety available. The Jets are not believed to be interested, despite his connection with head coach Todd Bowles. The other tenant of the Meadowlands, however, could have interest thanks to the presence of former Arizona DC James Bettcher.
3. Sheldon Richardson, DT (Seahawks): Richardson may have lost some luster following the trade that sent him from the Jets to the Seahawks, but he among the best defensive tackles currently available. With plenty of cap space remaining, Richardson should find a lucrative deal, though it probably won't come from Seattle. Our own Dallas Robinson estimates that Richardson will fetch about $9MM/year.
4. Dontari Poe, DT (Falcons): Poe missed out on a big payday last year when teams shied away from him due to lingering back issues. After turning in his second consecutive 16-game season, things could be different this time. For the record – Poe has missed only two regular season games over the course of his career, so he boasts a better attendance record than a lot of other veterans on this list. He's unlikely to circle back to Atlanta.
5. Josh Sitton, G (Bears): With Andrew Norwell off of the board, Sitton stands as the best guard on the market. He's missed six games over the last two years, but he has four Pro Bowl appearances to his credit. He's set to meet with the Dolphins.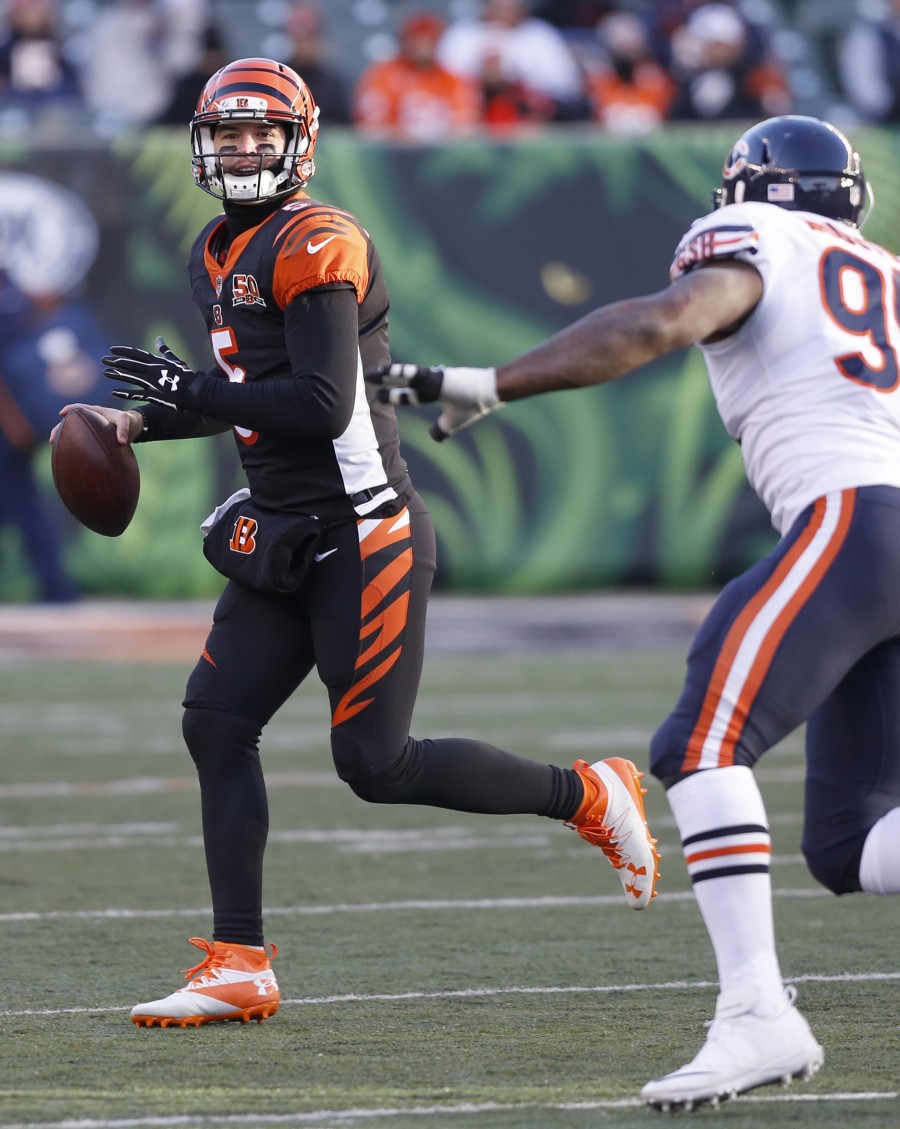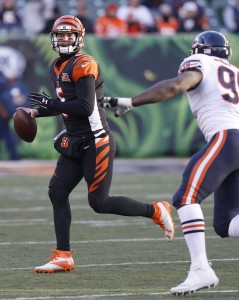 6. A.J. McCarron, QB (Bengals): It's difficult to peg McCarron's value heading into free agency. Outside of some quality starts in 2015, there isn't much film out there on McCarron, despite that fact that he has spent four years in the NFL. Hue Jackson was itching to reunite with McCarron, but the Browns no longer seem a likely destination for him after the acquisition of Tyrod Taylor. It's also hard to see him landing with the QB-needy Jets after they re-signed Josh McCown and added Teddy Bridgewater. McCarron will find a home, but it may not be as a starter. [UPDATE: McCarron has signed with the Bills]
7. E.J. Gaines, CB (Bills): Injuries in the fall limited Gaines to just 11 games last season, but he proved to be a quality return for the Bills in the Watkins trade, in addition to the second-round pick that came with him. Gaines graded out as the No. 13 cornerback in the league last year, per PFF, and he just turned 26 in February. Gaines missed all of '15 due to injury and didn't look all that sharp in '16, but timing is everything in free agency. You can expect multiple teams to call on him and the Texans could still have interest, even after inking Aaron Colvin.
8. Eric Reid, S (49ers): Reid is just 26 and is undoubtedly a starting quality safety. He has both youth and versatility on his side, but it's possible that his anthem protest participation could hurt him when it comes to some suitors. Injuries over the last two seasons will hurt his market as well.
9. Justin Pugh, G (Giants): Pugh missed half of last season due to injuries and the advanced metrics have never been fond of his play. But, his ability to play four positions on the offensive line and the dearth of quality available linemen will produce a healthy market. He has been cleared to resume football activities. Pugh is set to take his first free agent visit with the Cardinals.
10. Morgan Burnett, S (Packers): Speaking of versatility, Burnett has logged snaps at cornerback, free safety, and even linebacker over the course of his eight-year career with the Packers. The Bears and Browns have interest.
11. Kenny Vaccaro, S (Saints): With the ability to play both safety and slot cornerback, Vaccaro will have a fair amount of suitors. Analytics-focused teams might not high on him after he ranked as the worst coverage safety in the league, according to PFF.
12. Morris Claiborne, CB (Jets): The Jets are out for two starting corners this offseason, so even after adding Trumaine Johnson, they could re-sign Claiborne. Claiborne turned in a solid, though not spectacular, season for Gang Green and he was largely healthy. Claiborne earned $5MM on a one-year deal with the Jets last season and his next contract should see an uptick in average annual value.
13. Ryan Jensen, C (Ravens): Jensen stepped into a starting role in 2017 and flourished, grading out as the No. 9 center in the NFL, per PFF. The former sixth-round pick also has previous experience at guard. The Jets were widely speculated to be a suitor, but they addressed their needs by signing Spencer Long instead. He has visits lined up with the Bucs and Colts.
14. Jack Mewhort, G (Colts): Mewhort's season ended prematurely in October thanks to a knee injury, marking his second straight incomplete campaign. That's not a great way to enter the open market, but he did have three quality years as an NFL starter before that. Mewhort doesn't turn 27 until October, which helps his case.
16. NaVorro Bowman, LB (Raiders): He has a fan in new Raiders defensive coordinator Paul Guenther. The Raiders would like to re-sign him, but they also are considering another top inside linebacker.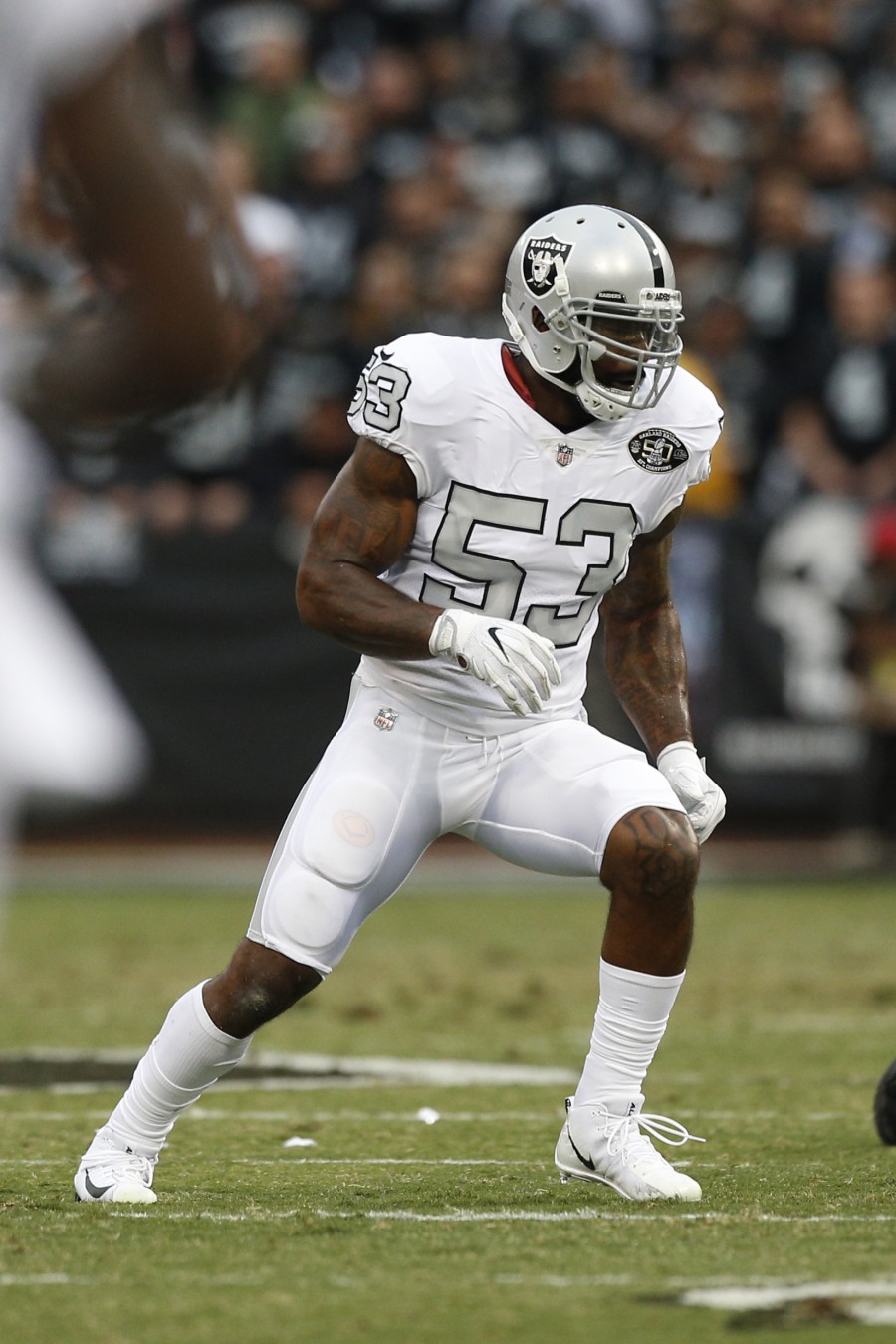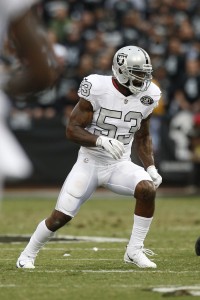 17. Austin Seferian-Jenkins, TE (Jets): AS-J rebounded from personal issues to post the best season of his career with the Jets. He was impressive at times, but he is no better than the No. 3 TE in this year's free agent crop. He'll meet with the Seahawks and Jaguars. No word yet on whether the Saints, who missed out on a Jimmy Graham reunion, have any interest.
18. Tyler Eifert, TE (Bengals): Once one of the NFL's brightest stars at tight end, Eifert has been limited by a host of injuries. You can expect Eifert to ink a one-year deal somewhere with a low base and ample incentives.
19. Terrelle Pryor, WR (Redskins): Pryor found himself disappointed by the 2017 free agent market, but that paled in comparison to the disappointment felt by the Redskins after signing him to a one-year deal. Pryor will benefit from a shallow WR crop, however. He is on the Browns' radar, so a return to Cleveland is possible.
20. Adrian Clayborn, DE (Falcons): Clayborn graded out as PFF's No. 19 ranked edge defender this season and tallied a career-high 9.5 sacks. That sack total is a bit misleading, however, since six of those came in a November contest against the Cowboys. The Patriots, Colts, Bucs, Browns, and the incumbent Falcons are all in the mix.
21. Zach Brown, LB (Redskins): He was among the league's best one-year deal values last year and he's in line for a nice pay bump over his $2MM salary in 2017. Still, he's not going to get the kind of contract he's expecting. The Raiders are considering him.
22. Preston Brown, LB (Bills): The rival Patriots have their eye on him. Still only 25 (26 in October), Brown has never missed a game in his four-year career.
23. T.J. Carrie, CB (Raiders): Carrie doesn't want to leave Oakland, but his market value might not line up with Jon Gruden's valuation of him. The rival Broncos are eyeing him. [UPDATE: Carrie has signed with the Browns]
24. Demario Davis, LB (Jets): Davis wants $8-$10MM per year, but he'll get about half of that. [UPDATE: Davis is off the board after signing a three-year, $24MM deal with the Saints, so he achieved his yearly goal after all. The deal includes $18MM guaranteed.]
25. Jordan Matthews, WR (Bills): Injuries held Matthews back in 2017, but he's not far removed from posting 73 receptions for 804 yards and three touchdowns with the Eagles.
26. Tre Boston, S (Chargers): Here's a bonus addition to the top 25 list. Last week, Boston ranked as our third best safety primed for free agency based on ability.
Follow @PFRumors