2:58pm: Brown is not expected to appeal this suspension, Pelissero notes (via Twitter). This will shelve him until at least Week 9. However, the civil suit in which he's currently involved could add more games to the ban.
1:45pm: The NFL has finally revealed the length of Antonio Brown's suspension. He will receive an eight-game ban, Robert Klemko of the Washington Post reports (on Twitter). The league has announced the suspension, which stems from "multiple violations" of the personal conduct policy.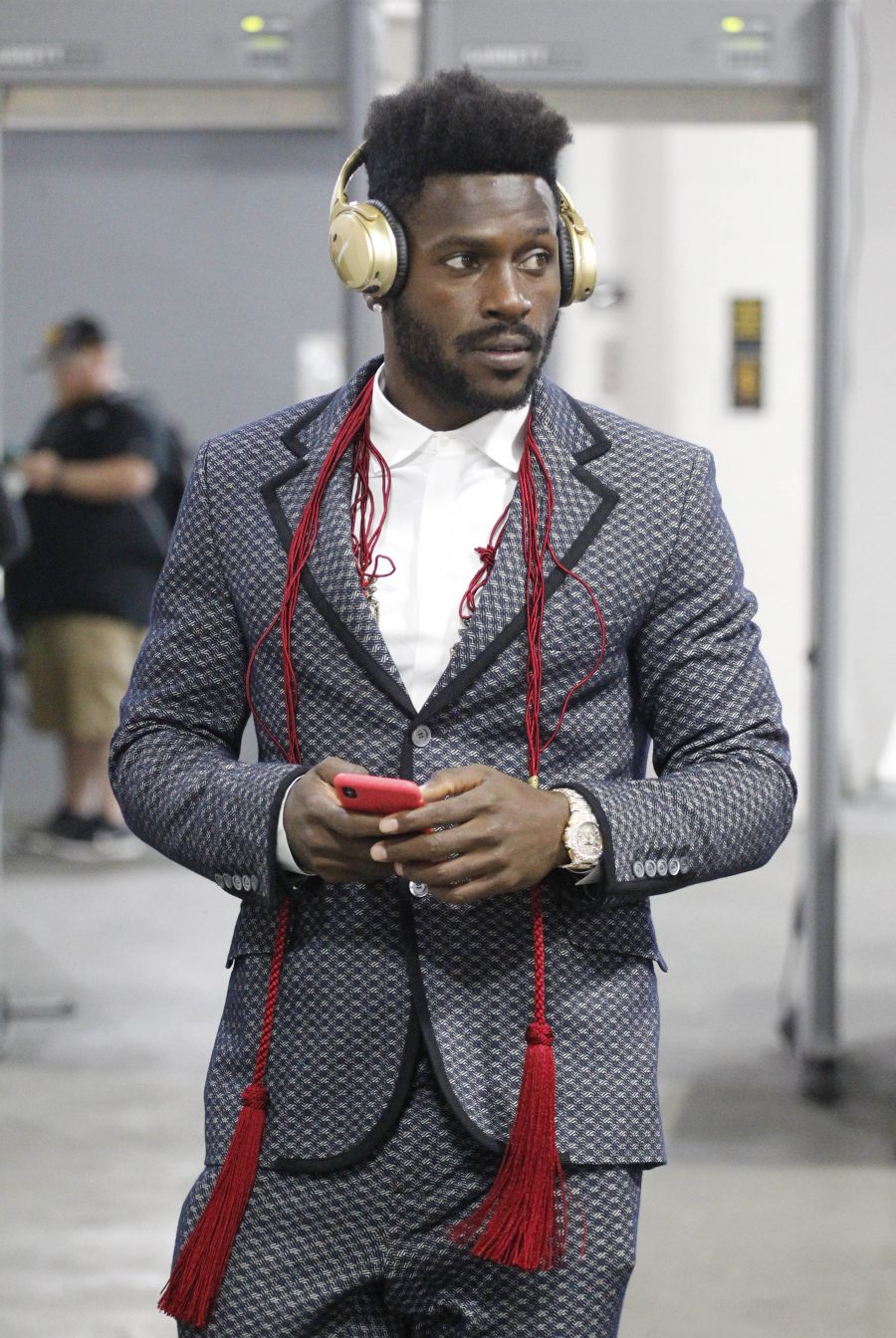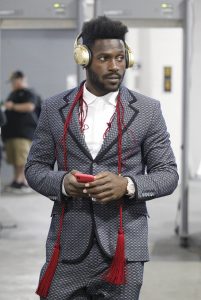 This suspension will begin Week 1, whether Brown is on a roster or not, and NFL.com's Tom Pelissero adds that the acclaimed wide receiver could face additional discipline if further violations are uncovered in a civil suit in Florida (Twitter link). The civil suit is regarding former trainer Britney Taylor's sexual assault allegations. The next hearing in that case is set for Sept. 15, Pelissero tweets. Brown has backed out of settlement talks in this case multiple times.
So, the finality the four-time All-Pro sought has emerged. But it will severely impact his 2020 status. Should Brown sign with a team before the regular season begins, he would, however, be eligible to practice, Adam Schefter of ESPN.com tweets.
Brown has backtracked on retirement a few times now; the most recent such occurrence took place last week. The mercurial free agent wanted clarity on an investigation that began almost a year ago. The NFL has investigated Brown for three separate incidents — the Taylor allegations of sexual assault and sexual harassment, an allegation of sexual misconduct by an unnamed artist (and the texts Brown sent regarding this matter), and the wideout's alleged assault on a deliver driver in January — and a lengthy suspension was expected.
However, the league's initial punishment does not include the Taylor case. The league is still investigating that matter, Mark Maske of the Washington Post tweets. It will wait until the civil suit's conclusion before handing down any additional punishment. That could further restrict Brown's ability to play this season. Even if eight games will be the final number, Brown will have been out of action for more than 13 months by the time he returns.
The former Steelers superstar landed on the All-Decade team and was on a surefire Hall of Fame trajectory going into Week 17 of the 2018 season. Since his Pittsburgh tenure began to unravel after he missed his former team's final 2018 game, the once-traded, twice-released talent has traversed a historic path of self-destruction. His Raiders stay involved a few high-profile controversies and ended with no games played. The Patriots did deploy Brown in a game but cut him before its Week 3 contest last year. Lamar Jackson, Russell Wilson and Tom Brady have lobbied for their respective teams to sign Brown, but his impact will be limited in 2020.
The NFL's release mandates Brown continue undergoing counseling and warned him that any future violations of the personal conduct policy would result in a more significant penalty. Given the events of the past 19 months and Brown going into what would be his age-32 season, he is almost out of time to resurrect his career. That said, one of the game's top pass-catching talents will be available (as of now) to potentially impact the 2020 playoff race.